10 College Football Teams That Could Sleepwalk Through Their Nonconference Schedules
The 2019 college football schedule gets underway on August 24 with Florida taking on in-state rival Miami. However, most teams will begin their journey to championship games and the potential College Football Playoff appearance a few days later on August 29. Florida and Miami won't have to wait long to see what they're made of, but a few teams have easier nonconference schedules than others. Let's look at the 10 teams that could (and should) sleepwalk through their nonconference slate.

1. Oklahoma State Cowboys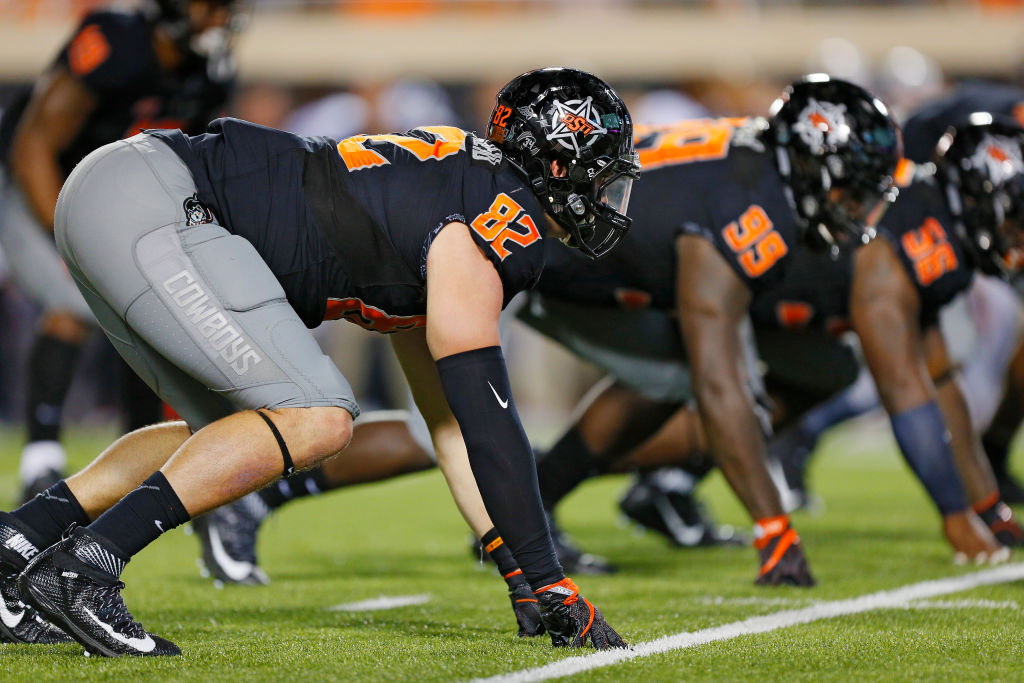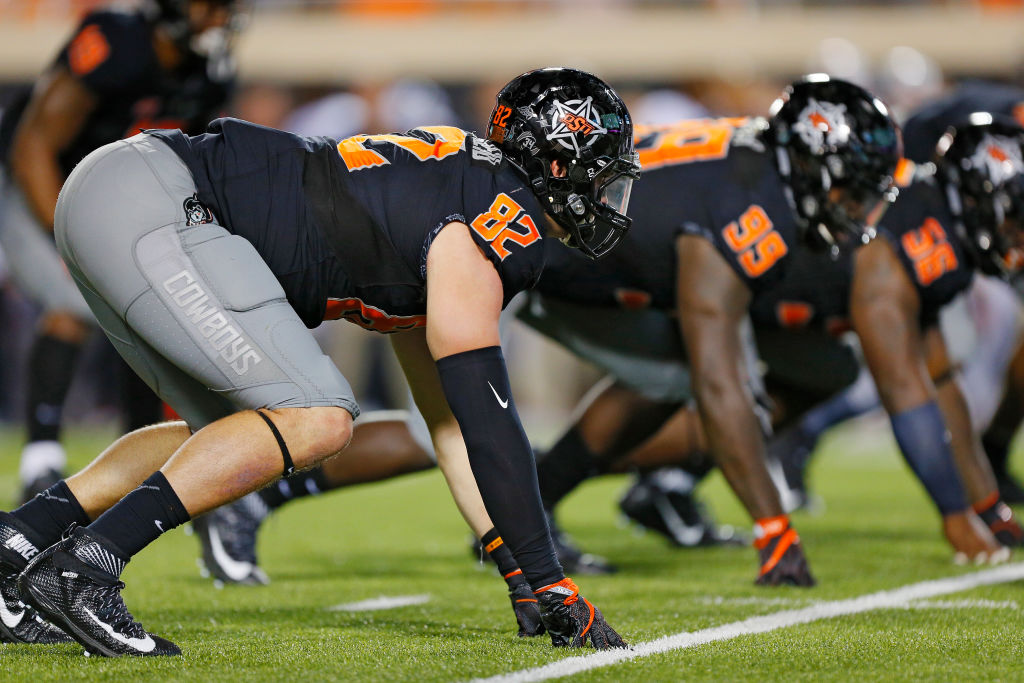 Oklahoma State's offense is still incredibly potent, and its out of conference slate should be a breeze. They travel to face Oregon State and Tulsa on the road, with a "pay to play" game against FCS program McNeese thrown in. The combined record of Oregon State and Tulsa is 8-40 over the last two seasons, so we expect the Cowboys to be 3-0 before conference play.

2. Ohio State Buckeyes
With a new head coach and a new quarterback stepping onto the field, the Buckeyes are smart to have an easy nonconference schedule in 2019 and could immediately vault into the College Football Playoff conversation. They face Florida Atlantic, Cincinnati, and Miami (OH) all at home. The Buckeyes have only lost one nonconference game in five seasons (a 2017 loss to Baker Mayfield's Oklahoma Sooners), so expect them to run the table.

3. Indiana Hoosiers
Like Big Ten brethren Ohio State, The Hoosiers have one of the easiest nonconference schedules in college football. They face off against Ball State at a neutral field, UConn, and Eastern Illinois. Ball State is no longer a MAC powerhouse, and UConn looks to continue a long rebuild under Randy Edsall. Eastern Illinois is an FCS program, so we think Indiana will be undefeated heading into their Big 10 schedule.

4. Alabama Crimson Tide
You knew the Crimson Tide would be on this list. The rigors of the SEC West leaves head coach Nick Saban with no choice but to schedule cupcakes for nonconference games. This year Bama faces Duke, New Mexico State, Western Carolina, and Southern Miss. All four of these games should give Heisman candidate Tua Tagovailoa time to shine early in the season.

5. Wisconsin Badgers
The Badgers have South Florida, Central Michigan and Kent State to worry about out of conference this season. With the Doak Walker Award winner Jonathan Taylor in the backfield, we aren't expecting the Badgers to drop one of those three games.

6. Tennessee Volunteers
The Volunteers face a rebuilding program in UAB, Georgia State, BYU, and Chattanooga. Georgia State hasn't stayed within 28 points of an FBS opponent since creating their team, and the only wild card is BYU, known to pull off an upset every now and then. It should still be a 4-0 start for the Volunteers.

7. Kentucky Wildcats
The Wildcats won 10 games last season and should have at least four lined up due to their out of conference schedule. They start the year off with Toledo and Eastern Michigan, then finish it off with UT Martin and Louisville. With the Cardinals stuck in rebuilding phase, Kentucky should become bowl eligible this season.

8. Syracuse Orange
Syracuse starts 2019 off against Liberty and Maryland. Then face their toughest game of the season against Clemson before wrapping up their nonconference slate against Western Michigan and Holy Cross. If the Orange don't overlook Maryland as they prepare for Clemson, they could go 4-0.

9. Arkansas Razorbacks
Arkansas is going into year No. 2 under Chad Morris, and a schedule of Portland State, Colorado State, San Jose State, and Western Kentucky should see them starting the season off undefeated before SEC play.

10. Baylor Bears
Matt Rhule is in his second season with Baylor as he looks to make a turnaround for the school in the wake of Art Briles dismissal. The Bears go up against UTSA, Rice, and Stephen F. Austin, so traveling out of state for their easy nonconference schedule won't be an issue.

Which college football team has the easiest nonconference schedule?
Going through our list of 10 teams that should sleepwalk through their nonconference schedules, which team has the easiest route? We are going with Oklahoma State, and think that easy slate can jumpstart the Cowboys into the Big-12 title picture.