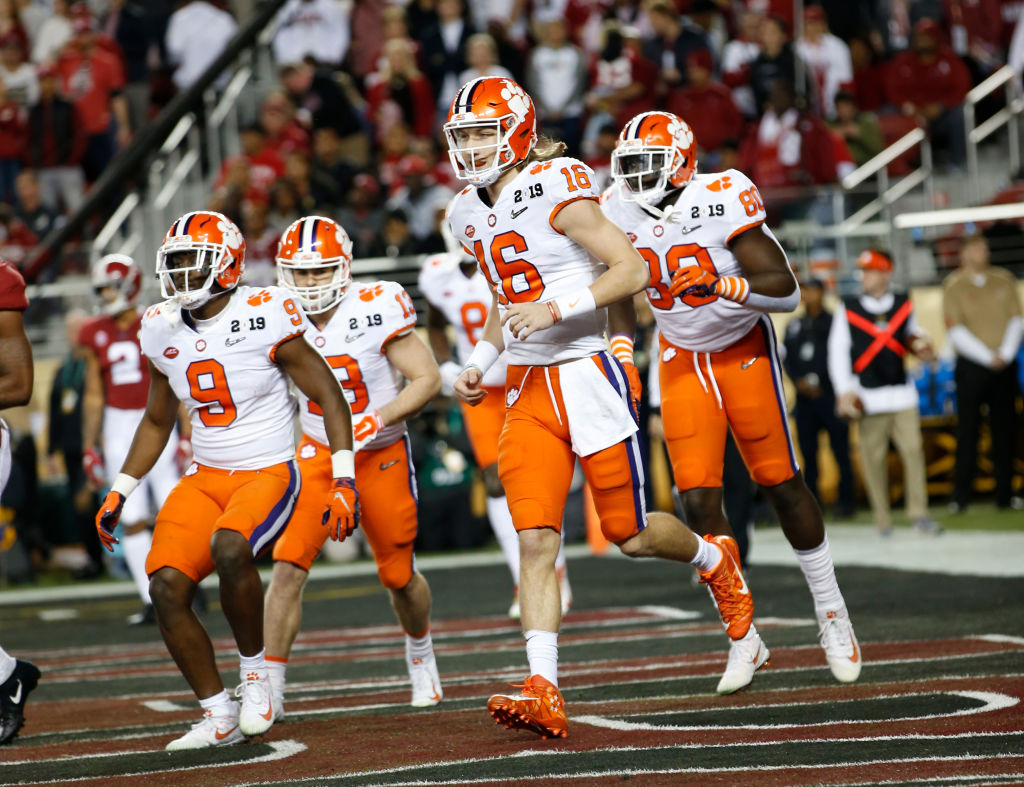 College Football: 5 Teams With Best Odds of Going Undefeated in 2019
It's harder than ever to go undefeated in college football, but these five teams have the best chance of winning 'em all in 2019-20.
The 2019 NCAA college football season is just a few days away, and fans are looking forward to another run to the College Football Playoff. Everyone is expecting Clemson vs. Alabama in the national championship game, as Trevor Lawrence and Tua Tagovailoa will be neck and neck in the Heisman race.
Today we will look at the teams with the best odds of going undefeated, and which of the teams can secure a spot in the College Football Playoff.

Clemson Tigers
Clemson comes in as the favorite to win the national championship after shocking Alabama in last year's title game. They are led by Trevor Lawrence, who was arguably the most talented freshman to step on a college football field since Adrian Peterson.
We think Lawrence's ability to make plays with his arm, and the Clemson defense will allow them to run through the ACC. The only game that could be a challenge during the regular season is against Texas A&M, but we expect them to go into the postseason unscathed.

Alabama Crimson Tide
We think Tagovailoa should have won the Heisman last season, and the nation's most efficient quarterback comes in as one of the favorites to win the award. Alabama will have a lot of weapons on offense, but it lost a five-star freshman during training camp.
The defense is still loaded, and the major tests on the schedule include LSU and a road trip against Auburn. Other than that it's a relatively weak schedule and we don't see 'Bama losing until the CFP.

Ohio State Buckeyes
The Buckeyes head into 2019 with a lot of uncertainty with new head coach Ryan Day. His new offensive system will be more pass-heavy, and Ohio State has a new quarterback in former five-star recruit Justin Fields who transferred from Georgia. Although they have questions at the most important position in college football, this team still has talent on both sides of the ball.
Although he ran for over 1,000 yards last season, JK Dobbins should be a dark-horse Heisman contender if he can find the groove that he did as a freshman in 2017.
The only tough games on the schedule are Penn State, Michigan State, and Michigan, but we think the Buckeyes have a good chance of going undefeated if the secondary can improve on last year's poor numbers.

Oklahoma Sooners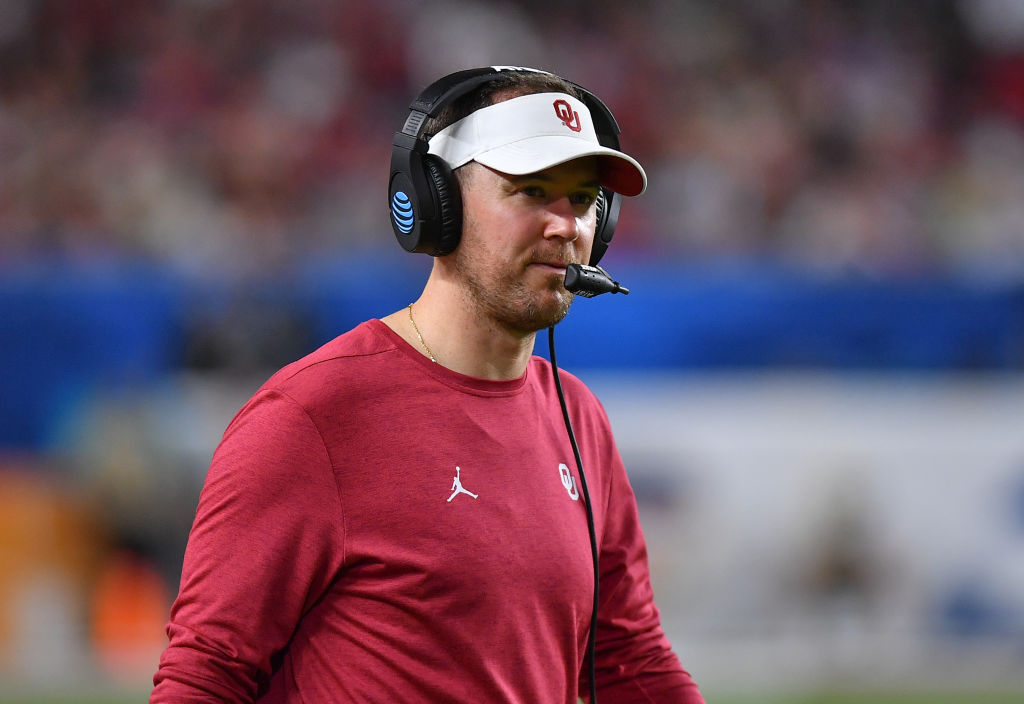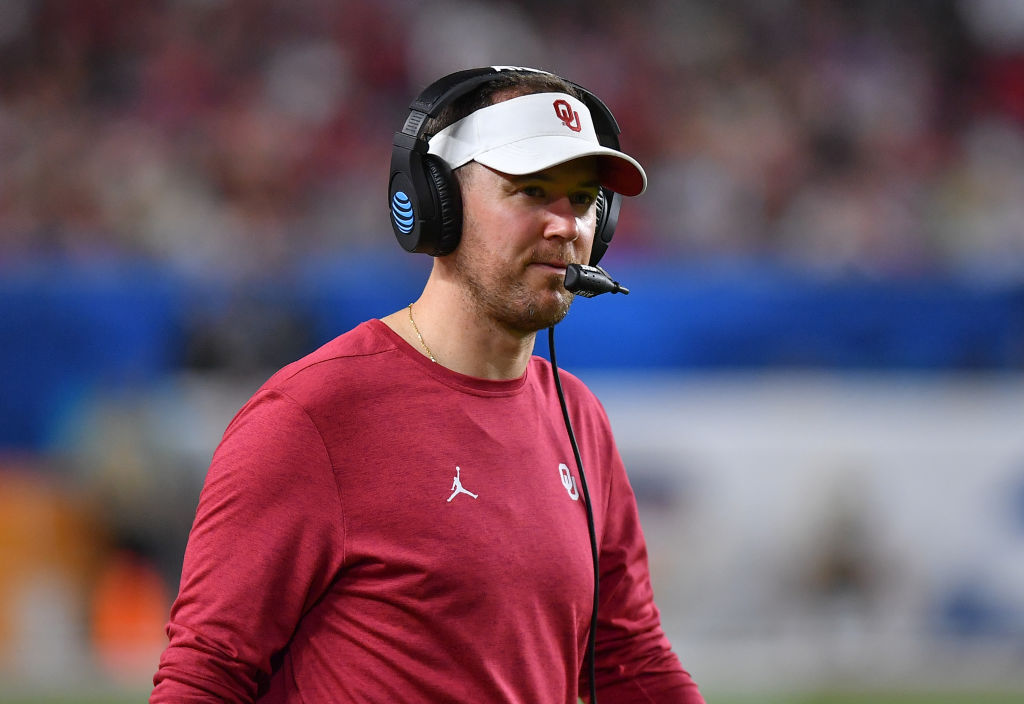 How do you replace one Heisman Trophy-winning quarterback? Bring in a transfer and have them take over the offense. How do you replace back-to-back Heisman Trophy winners? That's the question that Lincoln Riley faces this upcoming season. Oklahoma landed former Alabama quarterback Jalen Hurts as a graduate transfer, and we think Hurts was underappreciated at Alabama.
Once Tua Tagovailoa landed on campus, it was his job to lose, and Hurts was looked at as an afterthought. He was the 2017 SEC Offensive Player of the Year, and we think his playmaking ability could have him putting up Kyler Murray style numbers in 2019. The big question mark for Oklahoma is their defense, but we don't see any teams in the Big 12 going toe-to-toe with them on offene.
Their toughest games will be against Texas and West Virginia, but we think the Sooners will run the table and make the playoffs.

Central Florida Knights
The Knights will have to hope that starting quarterback Brandon Wimbush, a Notre Dame transfer, can have an immediate impact on the offense. Even if he doesn't, this team is still stacked and should have no problem taking care of business in the AAC.

The defense is fast, and the offense has playmakers at all the skill positions and the team has put at least 30 points in 26 straight games. The matchup to watch will be against Cincinnati, as the winner of that contest will have the inside track to a New Year's Six Bowl. 

Who do you think will go undefeated in 2019?
Do you think all of these teams will end up without a blemish on their records heading into the college football postseason? Going undefeated is never easy, but these teams are primed for success this year.