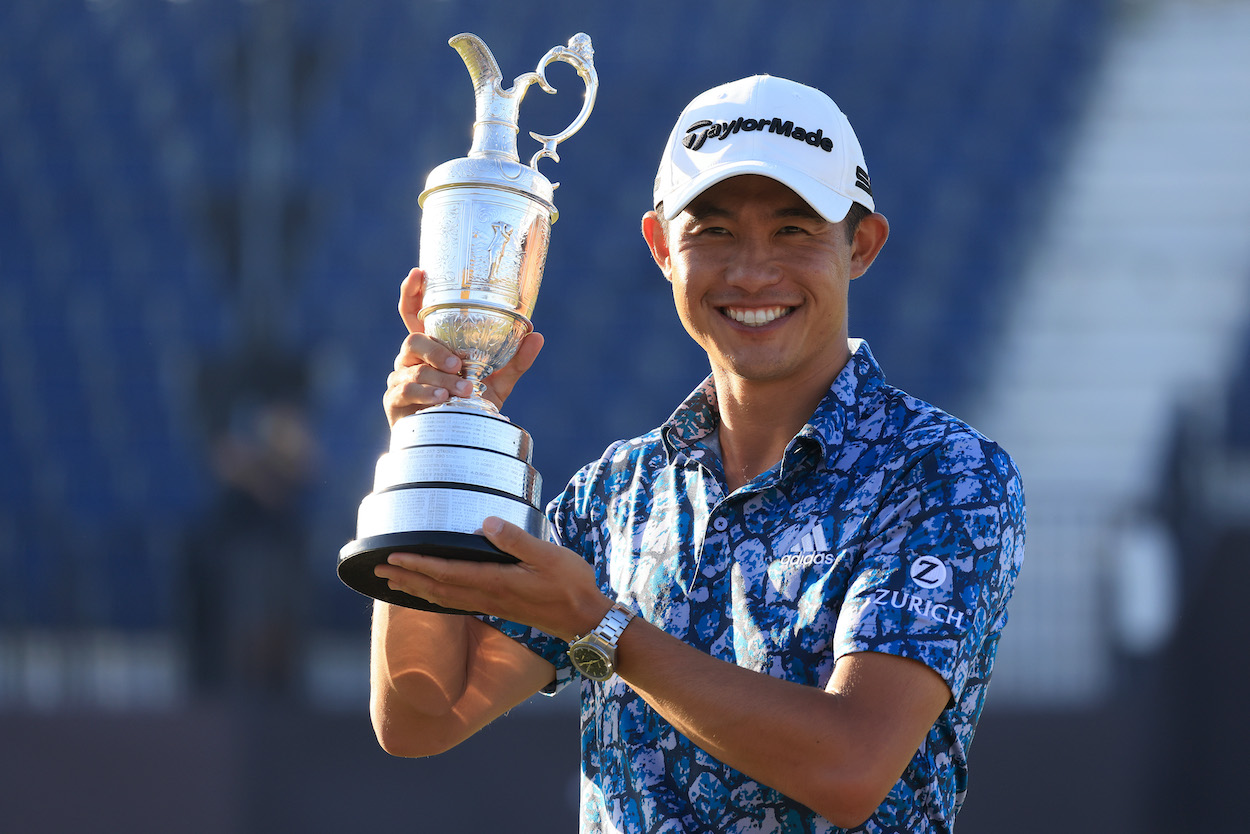 Collin Morikawa Has Earned $14 Million on the PGA Tour but Only Splurges on 1 Simple Pleasure
Collin Morikawa doesn't like spending his millions, but when he does, it's usually on food.
Collin Morikawa is a star in the making on the PGA Tour.
No, check that.
Collin Morikawa is already a superstar on the PGA Tour.
Yeah, that's better.
The 24-year-old has already seen massive success in his young career with five victories and two major championships in just three years as a pro. Incredibly, Morikawa has already banked $14 million in earnings on the PGA Tour, but he doesn't care too much about spending any of it. He only splurges on one simple pleasure in life: food.
Collin Morikawa's early PGA Tour success has added $14 million to his bank account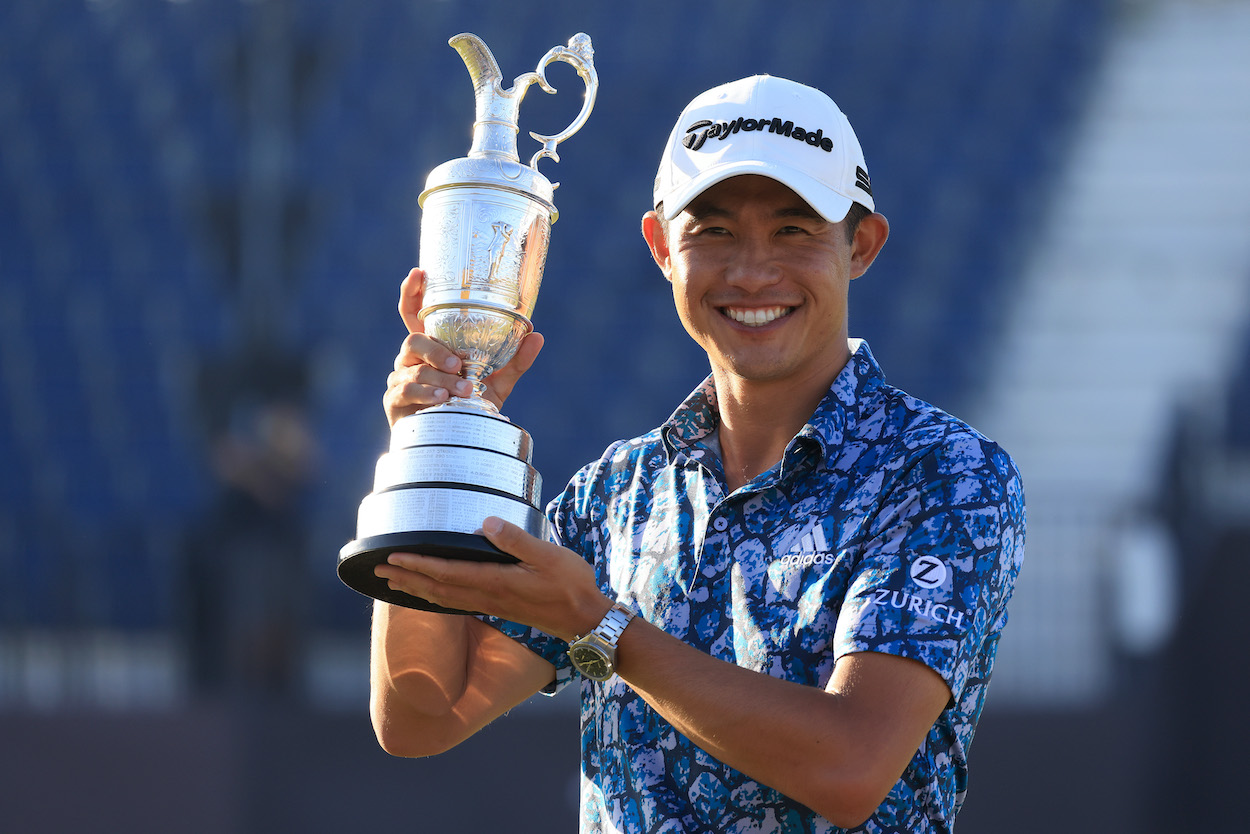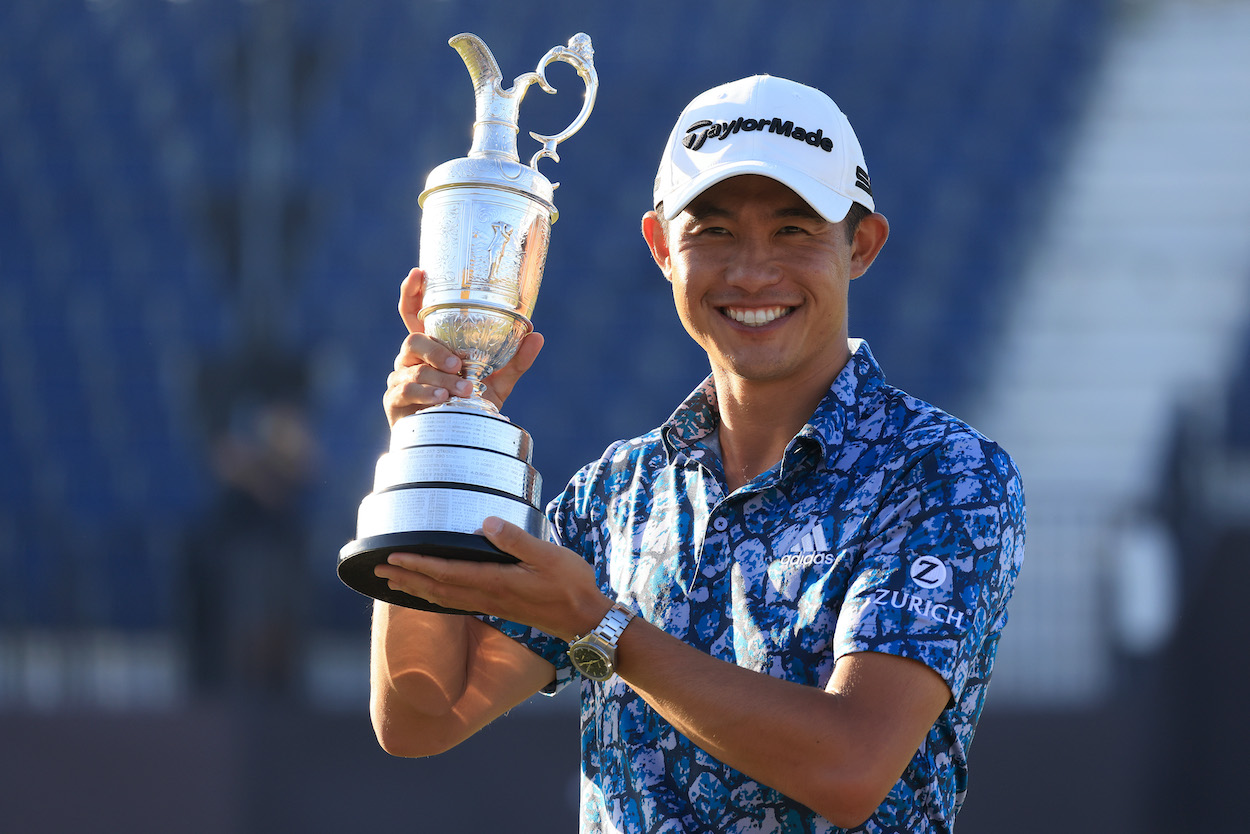 Professional golfers aren't supposed to have the success that Morikawa has enjoyed so early on in his professional career. The young phenom has won nearly 10% of the tournaments he's entered in on the PGA Tour, and he's already won two majors in just eight tries.
Morikawa's impressive success on the course has also stuffed his pockets with tournament winnings and sponsorships. Through just 51 events played as a full-time PGA Tour member, Morikawa has made more than $14 million in on-course earnings. He's earned more than $7 million in the 2021 season alone.
Just three years into his PGA Tour career, Morikawa has risen from No. 2,006 to No. 3 in the Official World Golf Ranking. It's been a Tiger Woods-like start to his professional golf career, and he's only going to get better.
Morikawa saves his money and only splurges on food
Morikawa is just 24 years old, but he's wise beyond his years in terms of his financial future. He's not out celebrating his victories with lavish parties or reckless purchases. Instead, he's putting all the money he can right into the bank to save for later.
The Champion Golfer of the Year appeared on CNBC's Halftime Report this week and spoke about his spending habits. Apparently, he only splurges his millions on one thing.
To be honest, I'm spending a lot of money on food. That's about it. Everything else, throw it in the bank, throw it in investments, being smart with it. I'm still very young. I mean, I'm 24, but I've got a lot of things in my life that I'm very happy with. For the most part, it's just, I don't mind taking in a couple extra million (dollars).

Collin Morikawa
It's no secret that Morikawa is a huge foodie. I mean, the dude has various breakfast foods stamped on his wedges. But with $14 million in earnings already, his morning meals probably consist of a little more than just eggs and bacon.
Morikawa can add $15 million to his total by winning the FedEx Cup
The FedEx Cup Playoffs are finally here, and Morikawa is the name everyone's chasing entering this weekend's Northern Trust. He starts the postseason in the No. 1 spot in the standings and 32 points ahead of Jordan Spieth.
But does he believe he's the man to beat in the playoffs?
"Yeah, I think so," Morikawa said on CNBC. "I've shown it throughout the regular season. Obviously, finishing first in this Comcast Business Tour Top 10 shows a lot of consistency, but this is a three-week stretch of a lot of golf. I'm kinda looking at this playoffs as a whole, not necessarily three separate events. But I want to peak in this final event because that's where it's all gonna come down to."
If Morikawa triumphs at next month's TOUR Championship to take home the FedEx Cup trophy and the $15 million grand prize, he'll double his current career earnings in just one day.
Then he'll be able to buy all the food he wants.