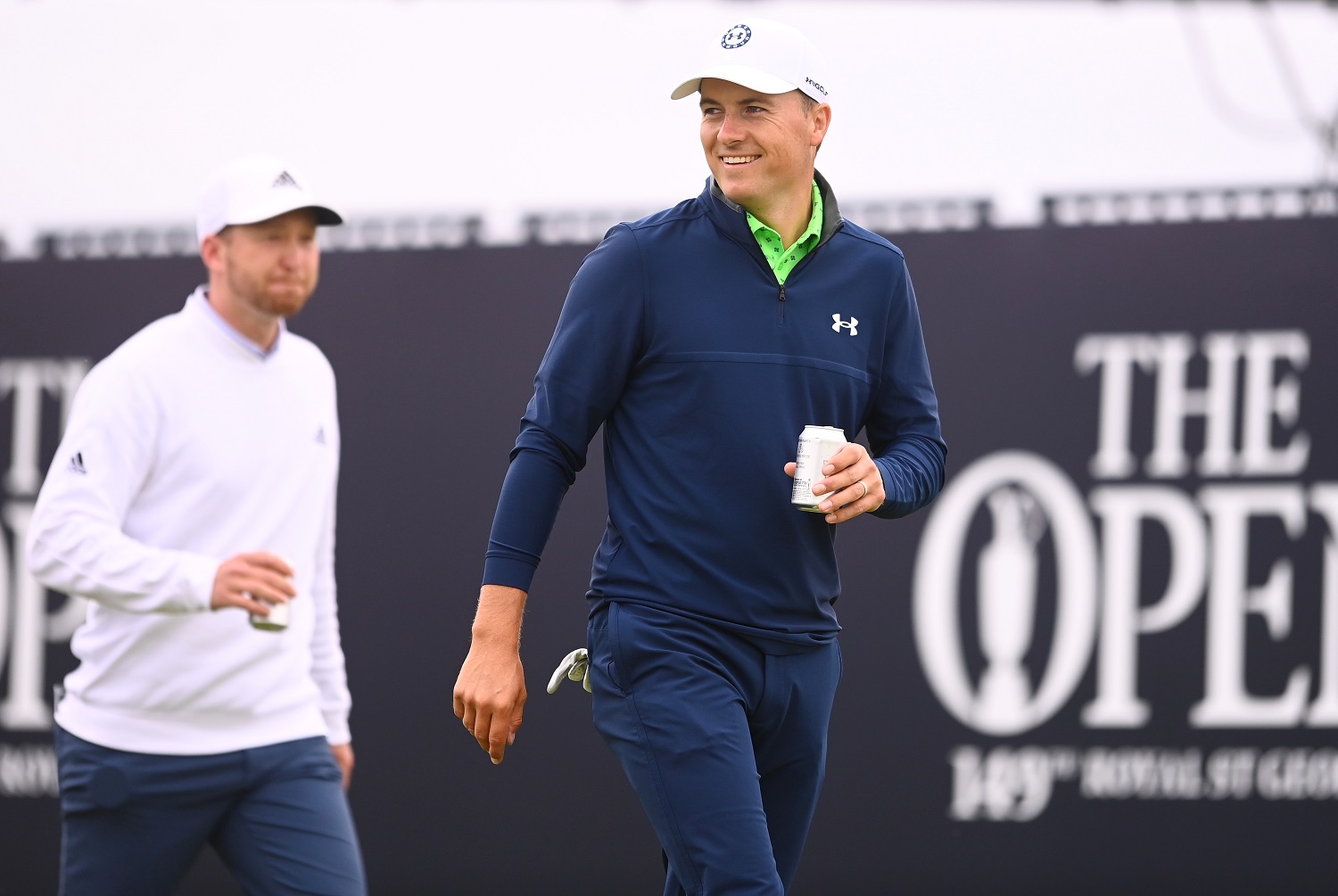 Jordan Spieth's Hole-in-1 Ended up in the Water and Earned Tony Romo $2
Jordan Spieth said he routinely won money off Tony Romo while playing golf. However, Romo took back $2 on a disputed home-in-one.
Jordan Spieth's 45-month winless streak on the PGA Tour, which ended early in the 2021 season, created a lot of speculation. After all, golfers that talented seldom lose it in the fashion Spieth did. But a shot while paired with friend Tony Romo for a charity tournament demonstrated just how bad things got for him.
After all, you really have to be in a slump if you think you've made a hole-in-one and the ball winds up in the drink anyway.
Jordan Spieth is back in the groove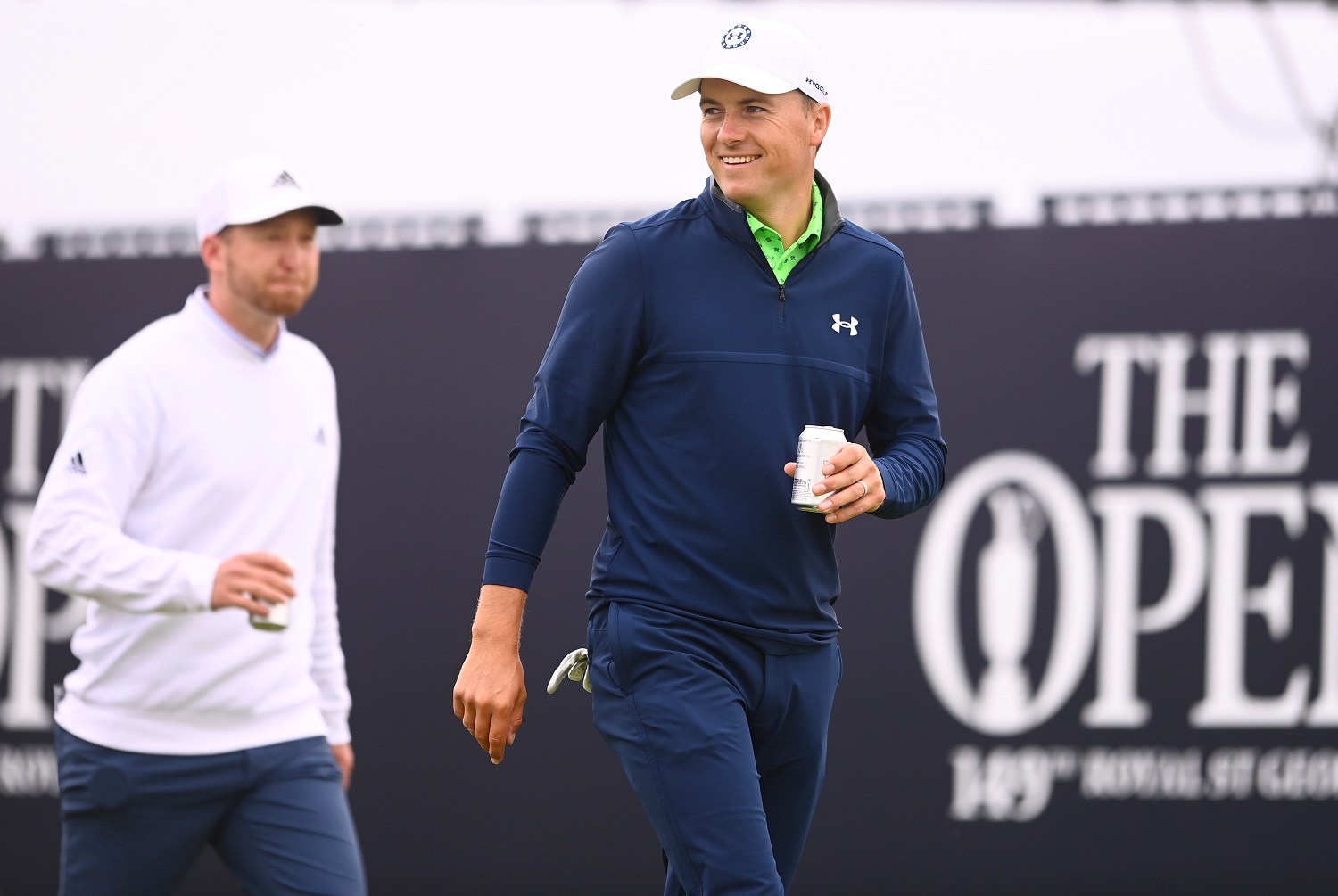 There was a three-year span beginning in 2015 in which playing in a tournament with Jordan Spieth meant playing for second place. Spieth won 10 times in 27 months on the PGA Tour, and the hot spell included triumphs in three of golf's majors plus top-four showings in three more grand slams. He booked $27 million in prize money those three seasons while finishing first, fifth, and second in the Official World Golf Ranking.
And then the bottom fell out. Three winless seasons ended with Spieth ranked 17th, 44th, and 82nd. When he missed the cut at the Farmers Insurance Open in January of this year, Spieth slipped to 92nd on the list. Then, lightning started striking again. Spieth cracked the top 10 in four of his next six tournaments, won the Valero Texas Open, and tied for third at The Masters Tournament.
Spieth didn't challenge at the PGA Championship or U.S. Open, but he came into the 149th British Open ranked 22nd in the world and second to Jon Rahm in top-10 finishes this season.
Spieth's hole-in-one ended up in the water
Spieth played with Romo, the former Cowboys quarterback who now calls NFL games for CBS, in a charity event outside Dallas in April 2020, and the two had a friendly wager on their game. Romo described it as a dollar a hole, with the bet doubling for a birdie and tripling for an eagle, though the actual stakes may have been higher.
When they reached the par-3 17th hole at Maridoe Golf Club, Spieth's tee shot slammed into the cup on the fly. Hole-in-one, right? Nope. The ball bounced out of the cup and rolled into the nearby water hazard. The culprit, according to Golf Digest, was a spacer placed in the cup. It made retrieving balls easier in the early, don't-touch-anything-you-don't-need-to-touch days of the COVID-19 pandemic.
"I said, That's an unbelievable shot. I'm so happy for you, but you made a five, I made a three here, so you lost. So, you owe me," Romo said last week. "And he's like, 'No, I made a hole-in-one. That's crazy. (It was an ace) if the cup was normal and everything.'
"I agree with you. But, you know, the rules are the rules and it's golf. You still owe me that $2 on that hole."
Spieth was just a marker for Romo that day rather than competing, so it didn't affect the tournament results, just his wallet.
The PGA star considered Romo to be his personal ATM
Spieth is a Dallas native, and Romo played his entire NFL career there. Naturally, they got to know each other over the years, and they still play golf together. In a 2015 interview on Jim Rome on Showtime, Spieth said their games qualified as a second source of income because Romo is too stubborn to take a reasonable number of strokes on the front and back nines.
"He likes to play maybe like two or three a side, which means I'm usually on the winning end of that one," Spieth said, according to Bleacher Report.  
So, what's the extent of the financial damage?
"I can't even count that high," Spieth joked.
Probably still true, but Romo is $2 closer to being back to even.
Like Sportscasting on Facebook. Follow us on Twitter @sportscasting19.