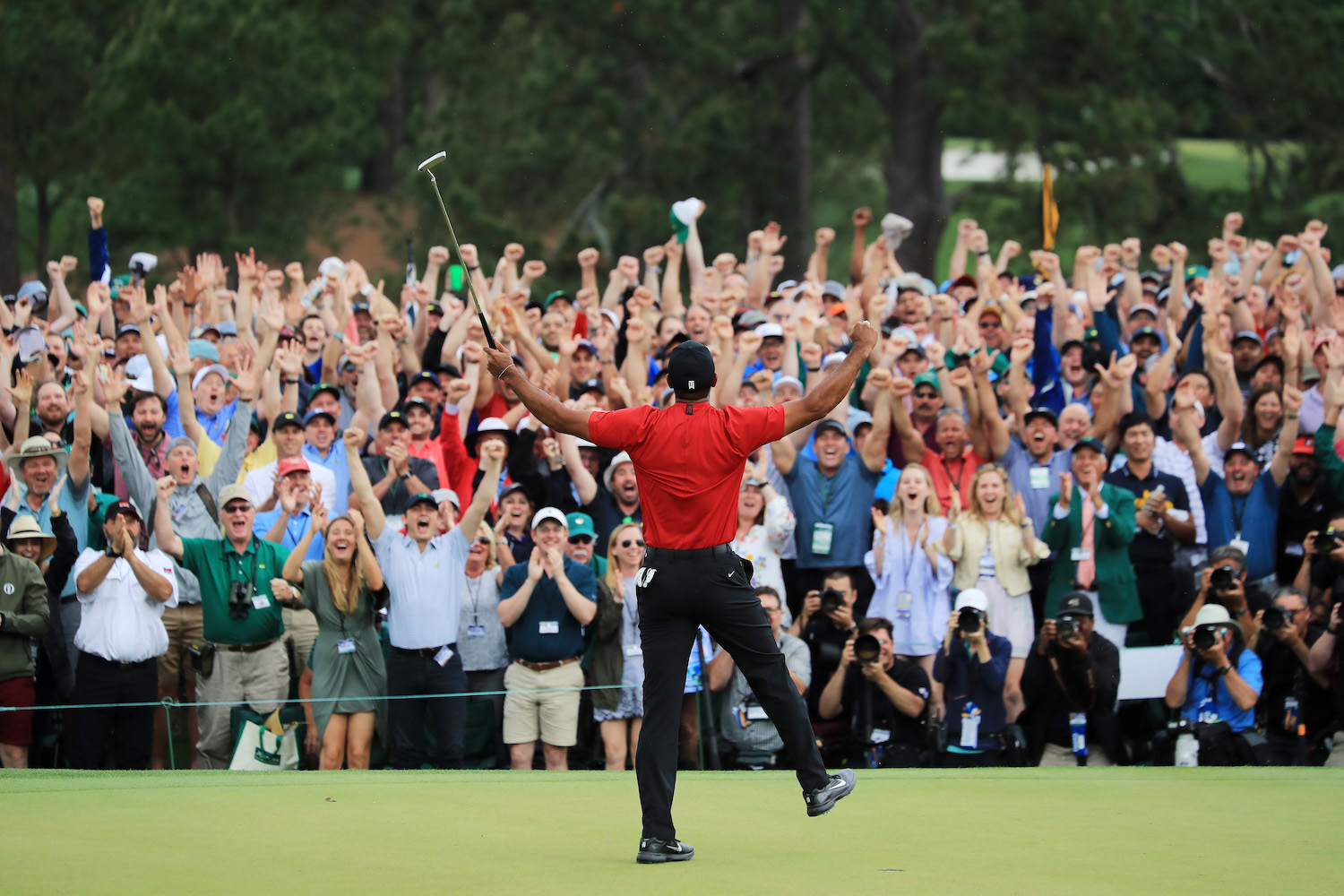 Why Masters Fans Are Called Patrons and the Traditions Unlike Any Other Tournament
The Masters is recognized for its many traditions, one of which is referring to fans as patrons. That word choice has an interesting origin and is just one of many unique traditions.
"The Masters … a tradition unlike any other." For years, television announcer Jim Nantz has used that tagline to describe the prestigious golf tournament held each year in Augusta, Georgia. It's appropriate because The Masters is a tournament unlike any other and features traditions unlike any other golf tournament in the world, one of which is referring to fans as patrons. Here's a look at how that tradition got started as well as some of the other unique traditions you will find each year at The Masters.
Why are Masters fans called patrons?
This year's Masters tournament will truly be unlike any other in more ways than one. Since the tournament is taking place in the midst of a worldwide pandemic, there will be no fans. Ahem…patrons. Referring to fans as patrons is one of the most unique traditions during Masters week. But why? 
Patrons became a thing back when Augusta National first opened in the 1930s and co-founder Clifford Roberts wanted to recognize fans as consumers of an experience like eating at a restaurant or enjoying a play rather than just someone sitting in a seat. 
"Roberts really did feel that it was the spectators who made the Masters possible—hence patrons," said David Owen, author of The Making Of The Masters. "He wanted to remind everyone involved in the tournament that the focus had to be on constantly improving the experience for the people watching."
Masters patrons have a lot of traditions/rules to follow
While Augusta National is big on making the event "an experience" for its patrons to remember, there are quite a few traditions/rules in place each year that make it memorable, but not necessarily for the right reasons.
One of the most strict traditions in place each year is lying down. That's right; patrons are not allowed to lie down on the grounds. Even if someone is perceived to be leaning back too far, they will be asked to sit up.
In addition to posture, attire is also an important consideration for all patrons. Backward-facing hats are strictly forbidden. Patrons are also not allowed to remove their shoes at any point. If this occurs, the person will be asked to put their shoes back on. And when wearing shoes, patrons are not allowed to run. Yes, Augusta National strictly forbids running.
Finally, and some would say more reasonably, no cell phones are allowed on the course at any time. If a patron needs to make an emergency call, several phone banks are located around the course.
Announcers have their own set of traditions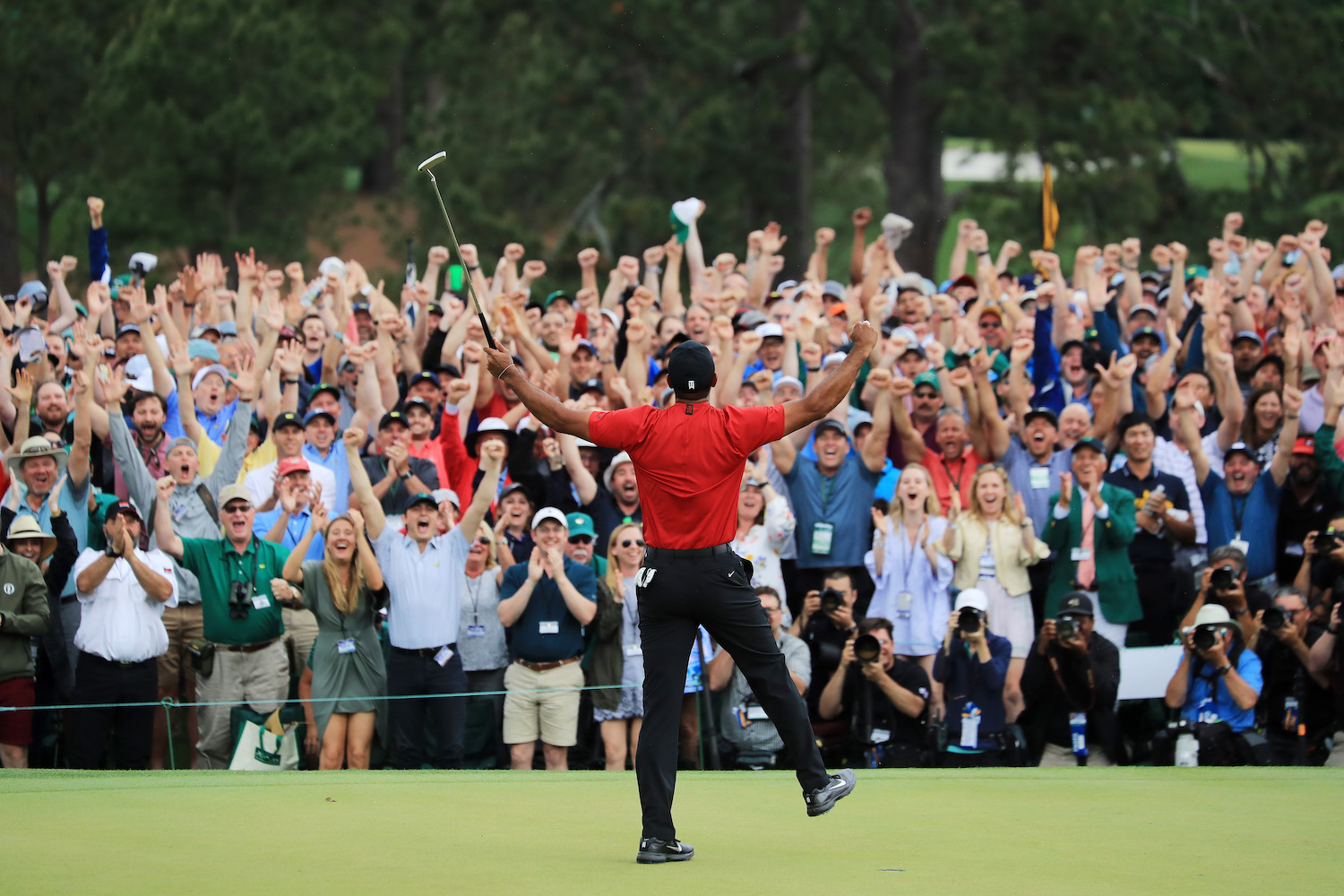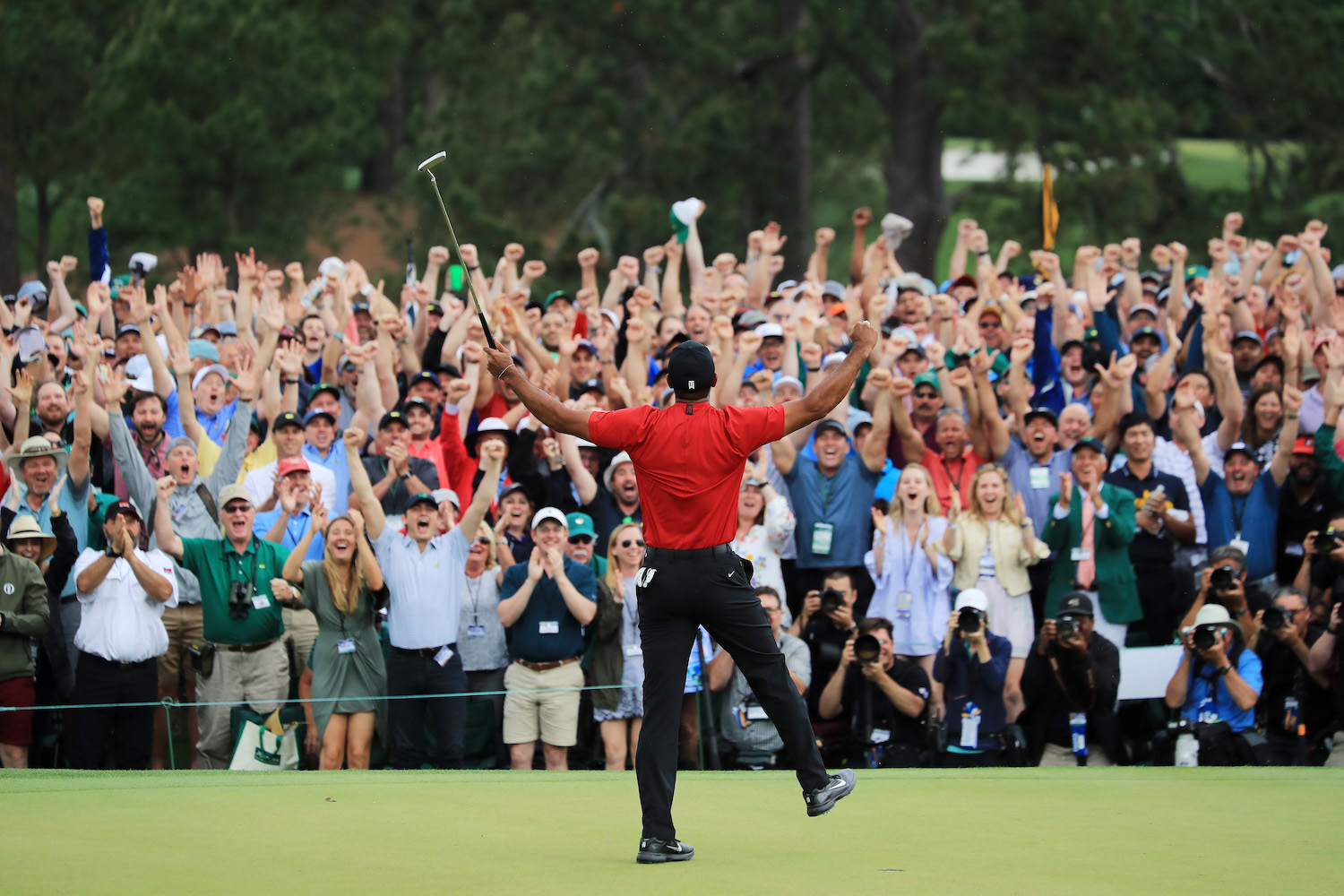 While patrons have a list of rules they must follow, they are not alone. Those working the event in the broadcast booth have a special set of rules as well, and they're all based on the terminology used.
Similar to referring to fans as patrons, announcers have several other word choices specifically used each week at The Masters. You'll never hear Jim Nantz refer to sand traps as sand traps. Instead, he will call them bunkers. The same is true of the rough, which is called the second cut. 
Another more subtle word choice used by Nantz and other announcers pertains to the front nine and back nine. They are referred to as the first and second nine, respectively. This specific word choice was deemed necessary because those who instituted it thought that referring to the back nine as a back side might be interpreted as offensive.
The 2020 version of The Masters will undoubtedly be unlike any other tournament in the event's storied history. All of the patron-specific traditions will be missing this year, along with the missing patrons. But pay attention to the announcers and their specific word choices. You may not have noticed it in the past, but you'll definitely notice it now. 
Like Sportscasting on Facebook. Follow us on Twitter @sportscasting19.