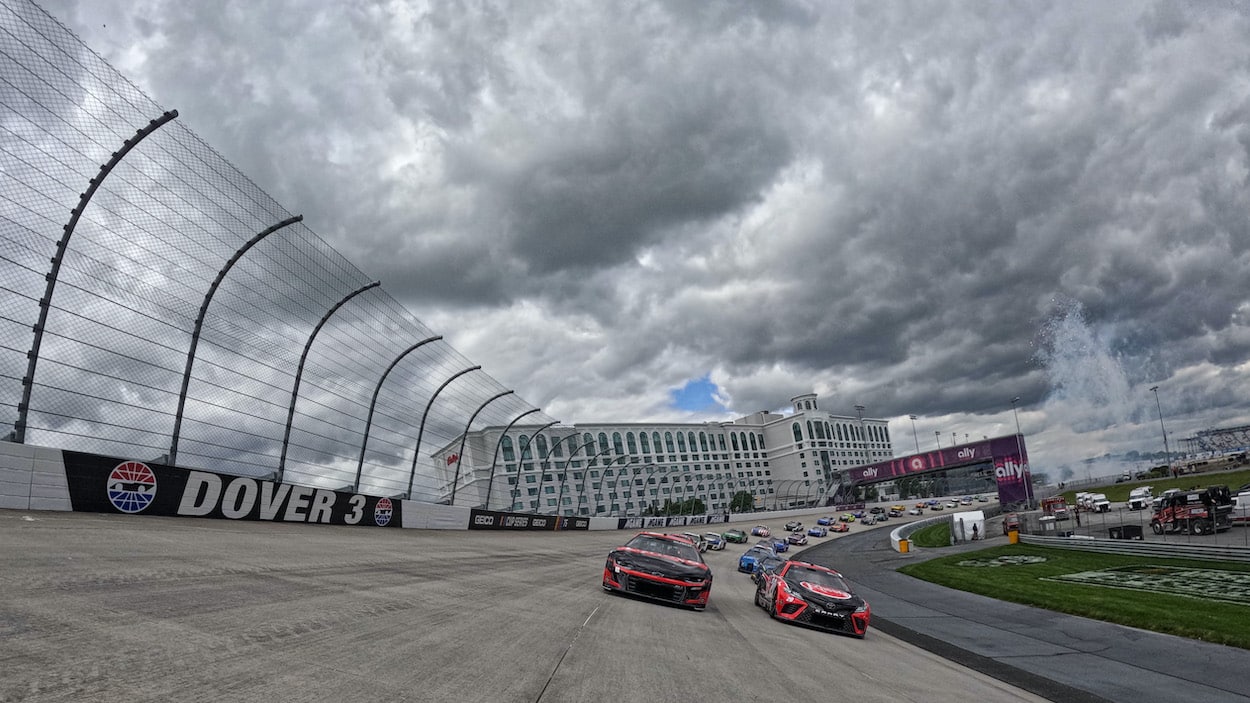 Commercial Tracker: 2023 NASCAR Cup Series Race at Dover
The NASCAR Cup Series race at Dover included 146 commercials and fans missed a total of 60 laps of green-flag racing from the Monster Mile.
Each week we are tracking the number of commercials shown during each NASCAR Cup Series race broadcast, breaking it down by total number of commercial breaks, including side-by-sides, total commercials, total amount of time spent in a commercial break, and total green-flag laps missed by the television viewing audience.
The Wurth 400 at Dover Motor Speedway begins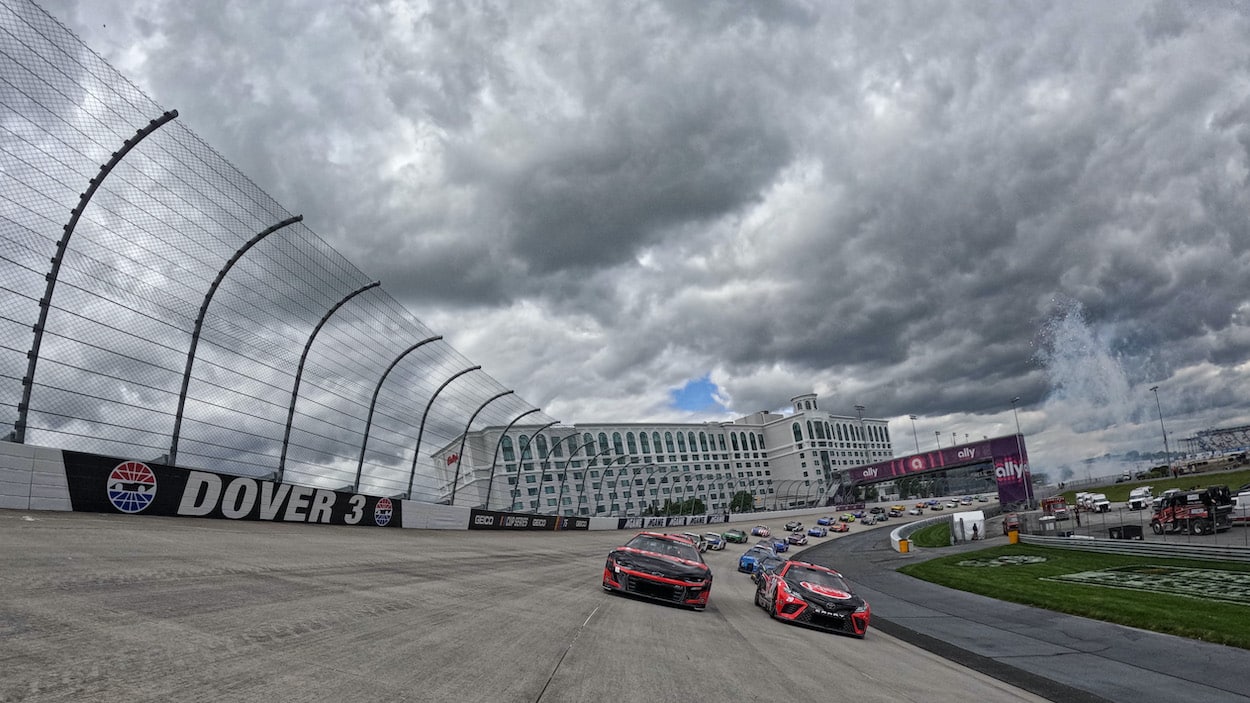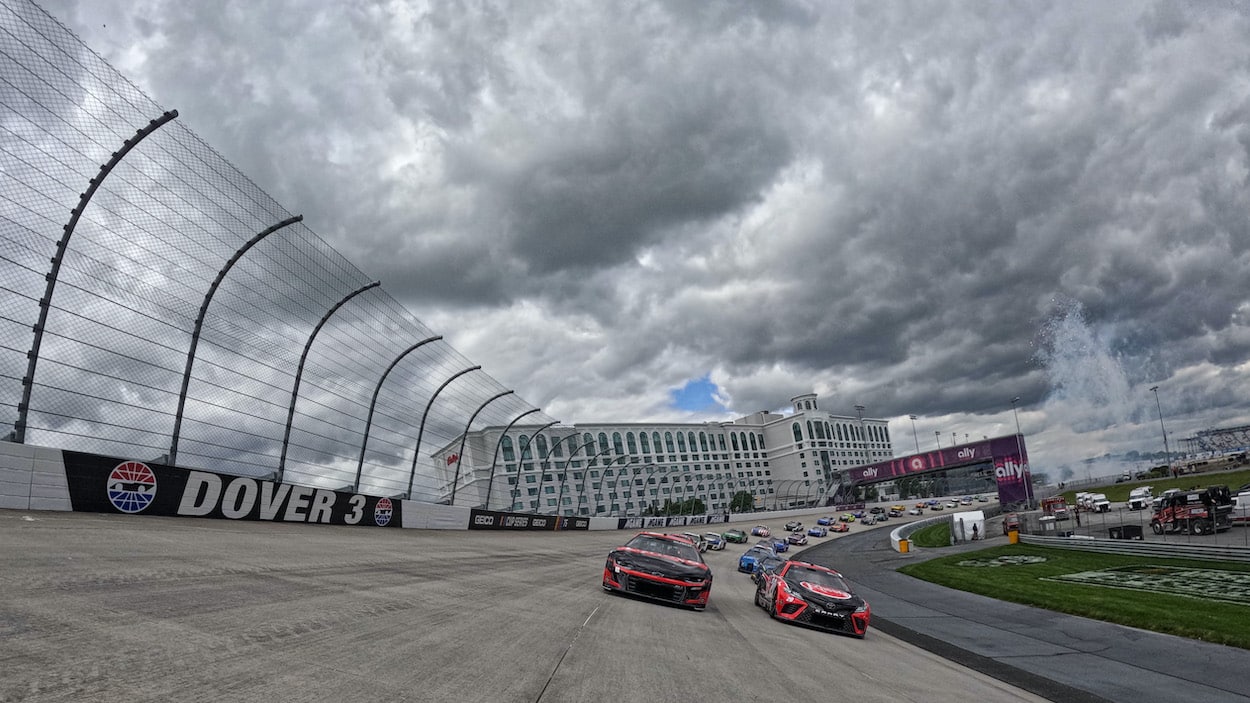 The Wurth 400 at Dover Motor Speedway started 24 hours later than originally scheduled due to rain, with the green flag waving at 12:13 ET. Fox had its first commercial break on Lap 24 during the competition caution, and it featured eight spots that lasted a total of three minutes. 
Fans witnessed their second set of commercials just five laps later when Noah Gragson spun, which included six commercials and ran 2:30. There were two additional yellows due to accidents in that first stage.
When the first stage ended, fans had watched a total of eight commercial breaks, including one side-by-side with 59 commercials that lasted 21:25. Fans missed nine green-flag laps of action. 
Stage 2 goes caution-free and fans miss 29 laps of green-flag racing
Unlike the first stage, Stage 2 went caution-free, meaning fans missed a larger number of green-flag laps in commercials. How many? Twenty-nine, to be exact, and they all occurred in the first four commercial breaks of the stage.  
Fox featured a single side-by-side in the fifth round of commercials. In the end, Stage 2 finished with seven sets of commercials (two during the stage break) for a total of 49 commercials that lasted 16:45. 
Final stage has reduction in commercial load  
The final stage started much like the second, with Fox airing its first two breaks under green-flag conditions. During those 16 commercials that lasted 5:15, fans at home missed 15 laps of action. After a side-by-side, fans missed another seven laps during a nine-commercial break that ran for 2:15.  
The network added a second side-by-side and was helped out by another caution to show its last round of commercials. That final stage finished with six breaks and 38 commercials that ran for 13:35. 
Final numbers 
| | |
| --- | --- |
| Total Time of Race (Green to Checkered) | 3 Hours 21 Minutes |
| Total Commercial Breaks (Side-By-Sides) | 21 (5) |
| Total Commercials | 146 |
| Total Time of Commercials | 51:45 (25.75% of race broadcast) |
| Total Laps Missed by Viewing Audience | 60 green-flag laps |
For the latest breaking news and information about NASCAR's three national series, check out @kdsportswriter on Twitter.