Connor Bedard May Be a Teenager, But He's Never Eaten Fast Food
While teenagers can usually take some liberties with their diet, things are a bit different when you're tapped for NHL greatness. Just ask Connor Bedard about that.
In the world of sports, prospects exist in a weird limbo. On one hand, their talent and potential mean they're living under a microscope, even if it's not quite at the professional level. On the other, though, they're still teenagers, meaning there's plenty of room for rough edges, mistakes, and other growing pains. Consider the NHL's next big name, Connor Bedard, as an example of that.
Although he's only 17 — the North Vancouver native will turn 18 during the summer — Bedard is the talk of the hockey world. And, despite his age, he's already adopted at least one cornerstone of any pro's lifestyle: the diet.
Don't believe it? Just listen to what his mom had to say about the Regina Pats center and fast food.
Fast food is nowhere to be seen in Connor Bedard's diet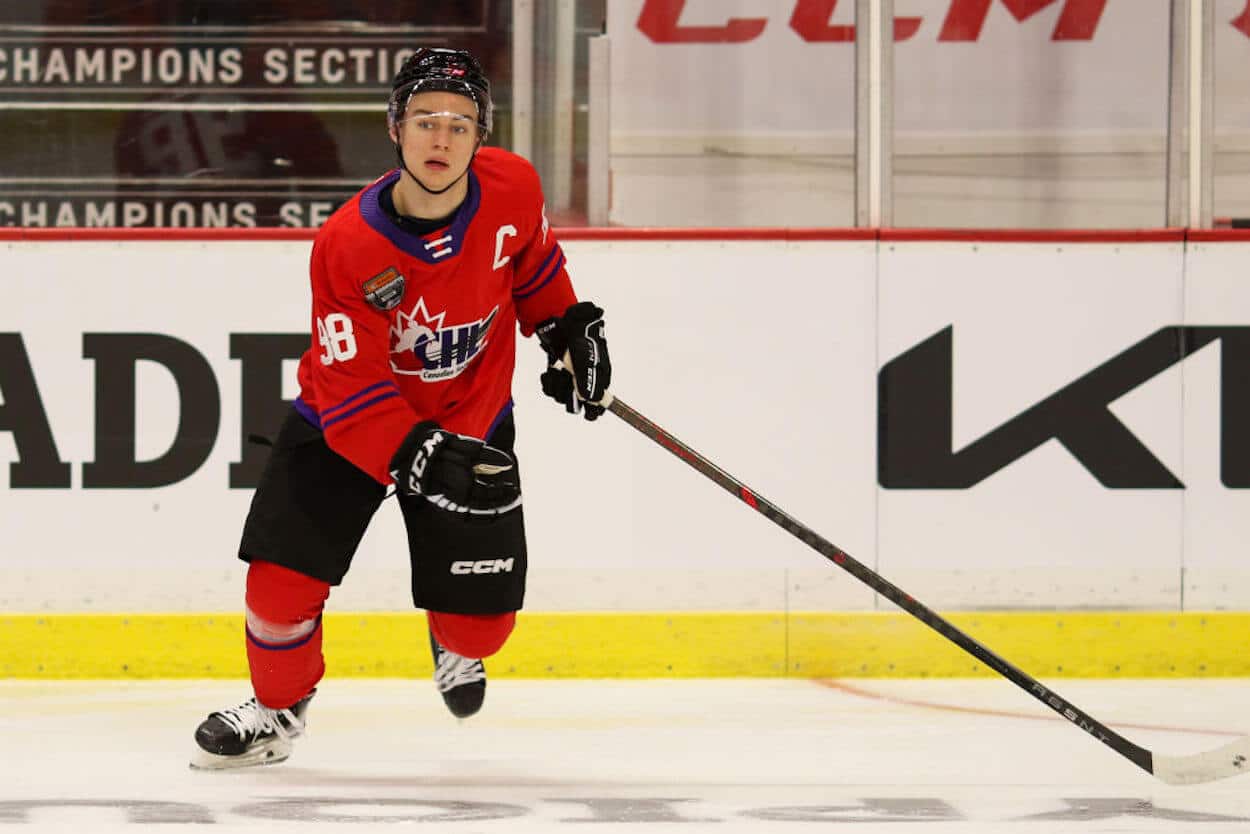 When you think back to your teenage years, there was probably plenty of fast food involved. Whether it's because of the affordability or the fact that no one really cares about a group of friends hanging out in a McDonald's for hours, burgers, fries, and the like are rather familiar to most people.
Connor Bedard, however, is an exception to that rule.
Ahead of the 2023 NHL Draft, NHL.com's Mike G. Morreale spoke to Melanie Bedard, Connor's mother. While she shared plenty of personal details about the presumptive first overall pick, the Internet latched onto a nugget about his diet.
"He's never had fast food … he will at some point, but he hasn't eaten at McDonald's or anything yet," Melanie said of her son. "I think we all know when we eat well, how you feel, and then when we kind of go off the rails. I think he's just aware of that feeling."
And while we don't know what Bedard is eating during his leisure time, we did get a glimpse into his preferred pregame meals.
"On game days, he'll eat chicken, rice, vegetable, shrimp, mashed yams, chicken, salmon. It's kind of a rotation," his mother added.
Whatever Connor Bedard is going seems to be working
While it may sound unbelievable that someone, even a highly touted hockey player, hasn't tasted a single bite of fast food in 17 years, Connor Bedard doesn't have any reason to change his ways. Even if his diet sounds a bit boring, everything is working out on the ice.
During his time in Regina, the forward has blossomed into a true star. He only recorded 28 points during his first year with the Pats — and even that was impressive, given he only played 15 games and was younger than his peers due to his exceptional status — but jumped all the way to 100 points in the following campaign. While the 2022-23 season was another step up, featuring an incredible 143 points (71 goals and 72 assists) across 57 contests.
Add in some international heroics, like an incredible 23 points en route to a gold medal during the 2023 World Junior Championships, and it's easy to see why Bedard is tapped for NHL greatness. Is there plenty of room for things to go wrong along the way? Of course, but as of now, the forward was selected first overall in the NHL draft and seems to have the world at his hockey feet.
And who knows, maybe he'll eventually celebrate his success Andy Reid-style and down a cheeseburger.