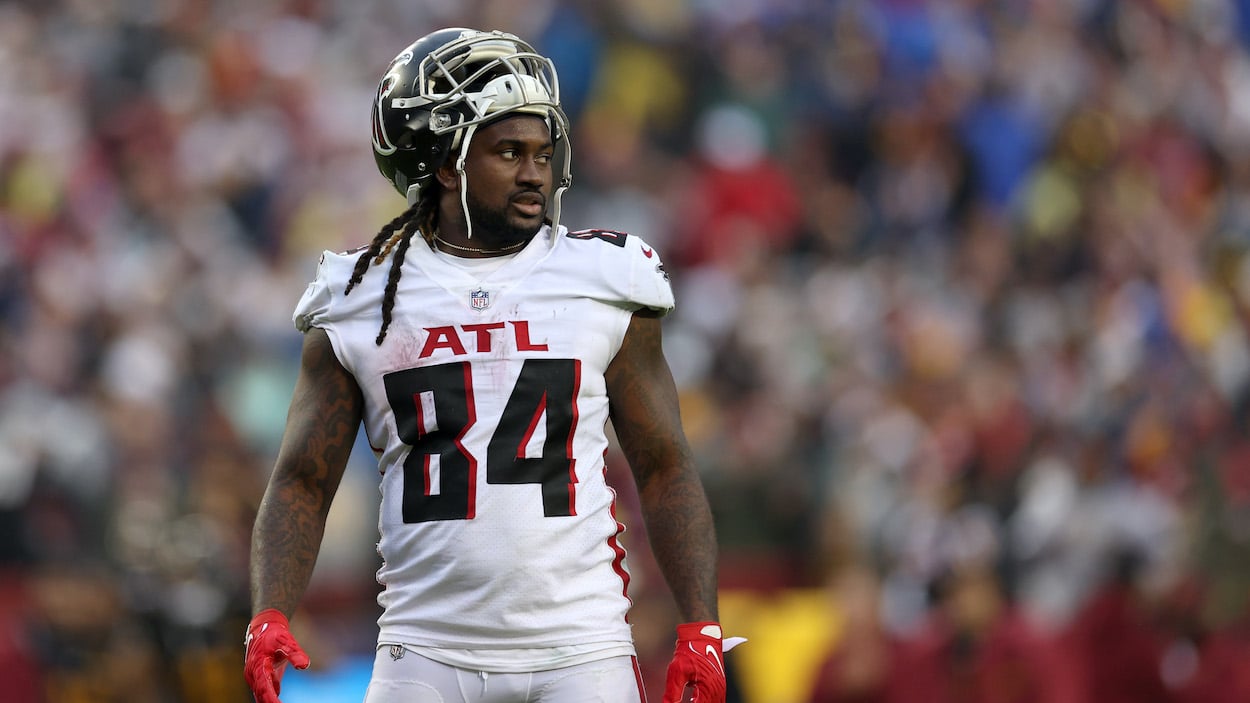 Cordarrelle Patterson Fantasy Update: Falcons RB Doesn't 'Give a F*** About Your Fantasy Team'
The latest Cordarrelle Patterson fantasy update is that the Falcons RB doesn't really care if he helps your fantasy football team or not.
As the 2022 fantasy football season steams toward the playoffs, every point matters and every player on your roster needs to perform. When a starting running back has, let's say, hypothetically, 60 rushing yards, no catches, and no touchdowns, that's a problem. Well, that's exactly what Atlanta Falcons RB Cordarrelle Patterson did in Week 13, and some of the fantasy managers with Patterson on their teams weren't happy about it. However, after hearing about his disappointing performance on social media, the Falcons runner had a Cordarrelle Patterson fantasy update of his own: He doesn't "give a f*** about your fantasy team."
This Cordarrelle Patterson fantasy update in NSFW
In 2021, Atlanta Falcons running back Cordarrelle Patterson had a breakout season, with 153 carries for 618 yards, 52 catches for 548 yards, and 11 total touchdowns to go with his 1,166 yards from scrimmage. There were all career highs for the 2013 first-round draft pick, who's primarily been a return man during his time in the NFL.  
These numbers made him the No. 12 RB in fantasy football last season.
Despite the lofty finish, Patterson (and the Falcons offense) dropped in the eyes of fantasy managers this offseason. His average draft position before the 2022 season was as the No. 33 RB, per Fantasy Pros. That's not necessarily an RB1 or RB2, but it defiantly makes him a weekly flex play at worst.   
This season, Patterson missed Weeks 5 through 8 on IR with a knee injury. And when he does play, his numbers aren't where they were last season. So far, Patterson is averaging just a hair over 10 points per game in standard PPR leagues.
Don't tell Patterson he's messing up your fantasy football season, though. Recently, after he heard from the haters online, the veteran RB provided a very special Cordarrelle Patterson fantasy update.
"Let me tell y'all this. I don't give a f*** about your fantasy team," Patterson tweeted. "I wanna win a game!!! That's all we care about is winning!!!"
And, unfortunately for Patterson, the Falcons aren't winning all that much in 2022. Still, their season isn't over.
The Falcons are still in the playoff race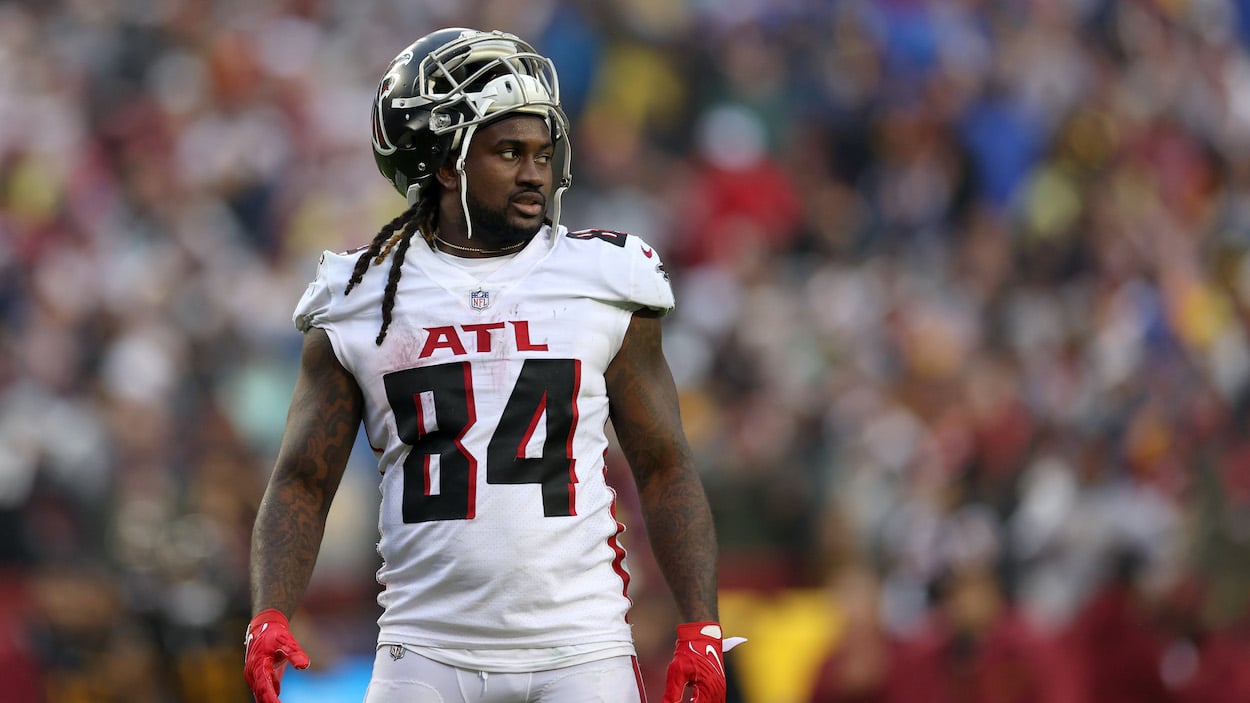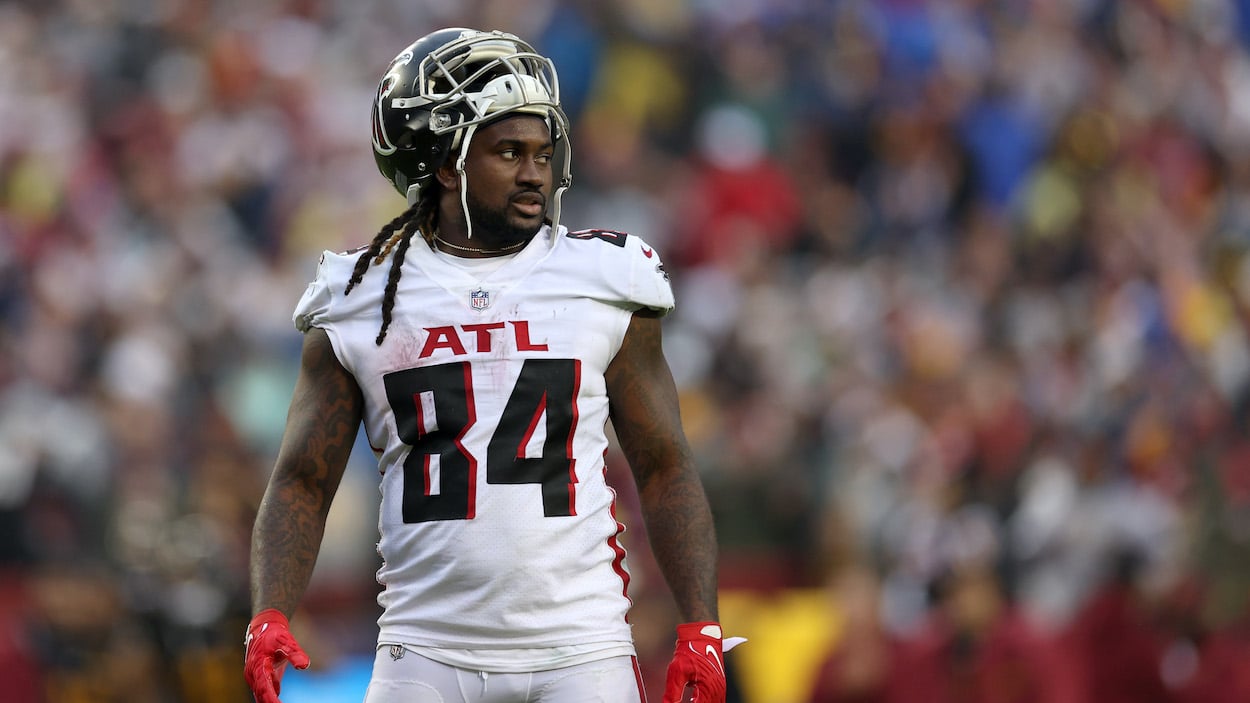 Cordarrelle Patterson's Twitter outburst came the day after the Falcons suffered yet another loss — this time to the also-struggling Pittsburgh Steelers — to drop to 5-8 on the season. That's the team's fourth loss in their last five games.
The wild thing is, in the lowly NFC South, 5-8 doesn't put the Falcons out of the playoff race.
Atlanta is heading into its bye in Week 14 in second place in the division, despite being three games under .500. And after the Tampa Bay Buccaneers victory over the New Orleans Saints on Week 13's Monday Night Football, Patterson's team is only two games (in the loss column) out of first place, with the Bucs taking on Brock Purdy and the San Francisco 49ers in Week 14.
The issue for the Falcons is that they've lost to the Buccaneers, giving them the tiebreaker. However, Patterson's squad ends the season hosting the Tom Brady and comany in Week 18.
That means the next Cordarrelle Patterson fantasy update from the star could be a lot more upbeat the next time he tweets at fantasy managers.