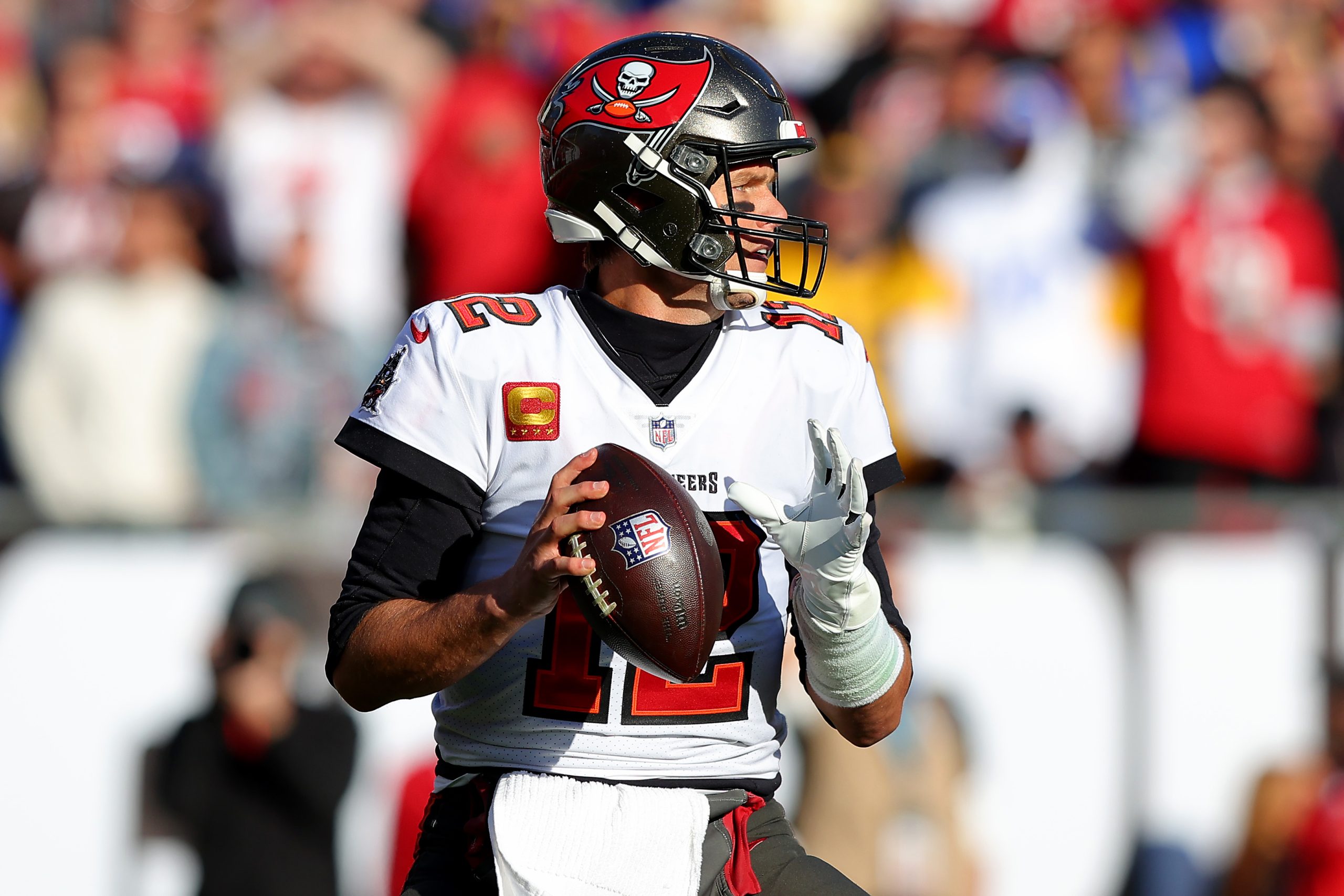 Could Tom Brady Be the One Throwing Passes to Tyreek Hill for the Miami Dolphins?
Tom Brady is back, but will it be with the Tampa Bay Buccaneers?
Tom Brady shocked some when he called it quits after his 22nd year in the NFL. He surprised even more folks when he returned less than two months later. Although he's back with the Tampa Bay Buccaneers, there's talk he may not play there in 2022.
Longtime New England sportscaster and radio show host Dale Arnold made some waves Thursday night with a short but sweet tweet that suggested Brady may play football next year in Florida but not with the Bucs. He then quickly followed it up with another interesting Twitter comment.
Tom Brady is returning for his 23rd NFL season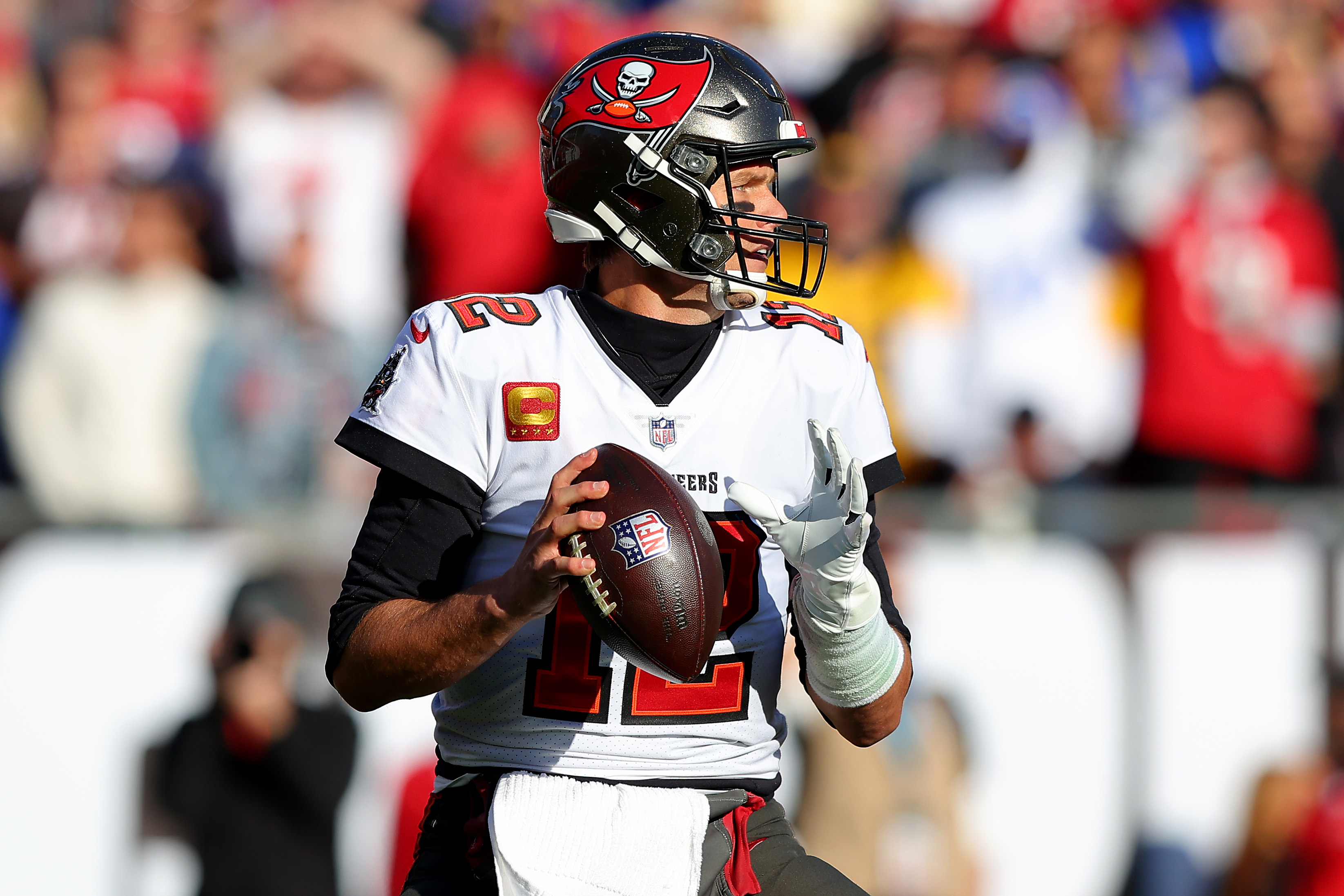 The retirement thing was short-lived. Brady's career didn't end quite the way he wanted. After an impressive late comeback against the Los Angeles Rams, the Buccaneers came up short last year in the postseason. To some, it was surprising to hear Brady was calling it quits after such a tough loss.
Forty days later, things changed. He said he needed to play, not watch, football. He just wasn't ready to hang 'em up.
"These past two months I've realized my place is still on the field and not in the stands," Brady posted on his Twitter account on March 13. "That time will come. But it's not now. I love my teammates, and I love my supportive family. They make it all possible. I'm coming back for my 23rd season in Tampa. Unfinished business LFG."
His announcement drew widespread attention, with many happy that the man most refer to as the NFL's GOAT, would be back in action. The seven-time Super Bowl winner clearly can still play at a high level, and he feels he still has some unfinished business.
Will Tom Brady be playing for the Buccaneers this season?
Brady has returned and has returned to the Buccaneers. There had been reports of friction between Brady and Bucs head coach during his two years in Tampa. ESPN's Jenna Laine asked Bucs GM Jason Licht about that.
"There's always gonna be some friction between people on a staff and players and a coach," Licht told Laine. "It's just normal. And like you said it can be healthy. We didn't really think much about it."
Maybe there's something to the friction, maybe there's nothing. In either case, Arnold, a stand-up reporter who has his finger on the pulse of the sports world, threw out an out-of-the-blue tweet Thursday night.
"Would not be surprised if @TomBrady didn't play for @Buccaneers next season," Arnold wrote. "Try a little further South."
Arnold is retired from the sports radio gig. He's not the type to throw things around for the heck of it. It's an interesting take, and then he quickly followed it up with another one.
"And notice that @RobGronkowski hasn't re-signed with @Buccaneers yet?" he wrote.
The Dolphins would make perfect sense for Brady
Arnold has never seemed to be one who had to be first when breaking the news. On the Merloni and Fauria Show on Arnold's former station, WEEI, co-hosts Lou Merloni and Christian Fauria tracked down a comment from Arnold, who said the parties are "working on it." He added, "they may not get it done, but they're working on it.'
On their Twitter page, the Merloni and Fauria Show also pointed out that Arnold "was the first to report that Brady to Tampa was a done deal."
Miami would make perfect sense for Brady. The Dolphins just made headlines Wednesday by making a deal with the Kansas City Chiefs for All-Pro wide receiver Tyreek Hill. Hill will team with Jaylen Waddle to form a potent one-two wide-receiver punch for the Dolphins.
The problem is the Dolphins do not have a stud quarterback to get them the ball. As of now, unproven Tua Tagovailoa is the starter, with journeyman Teddy Bridgewater ready to go, if needed.
Getting Brady to throw to Hill and Waddle would make the Dolphins an instant contender in the AFC East and a definite player in the conference.