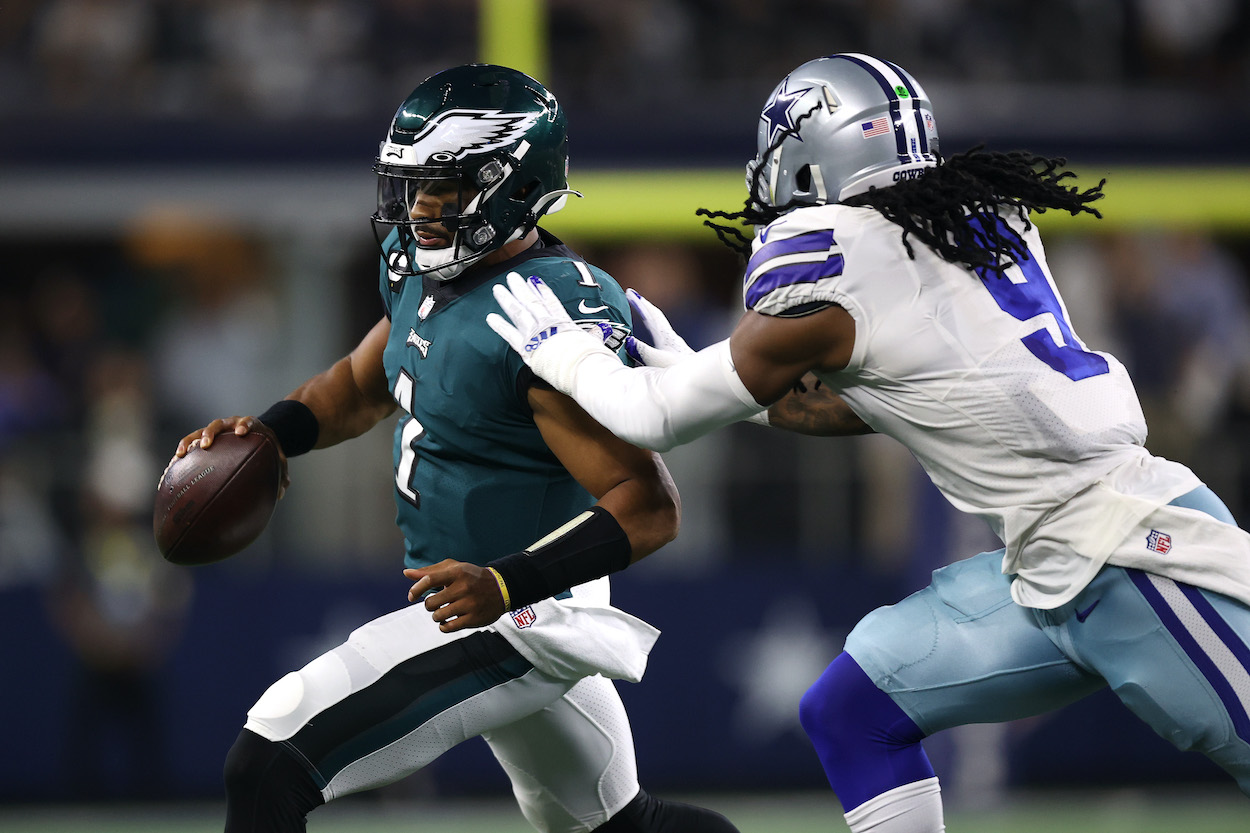 The Cowboys Just Inadvertently Offered Their Biggest Rival a $50 Million Gift They Desperately Need
The Eagles can now solve their biggest defensive issue thanks to the Cowboys.
The Dallas Cowboys shocked the NFL world by releasing former Pro Bowl linebacker Jaylon Smith on Tuesday night. Smith hadn't been seeing the field as much this season due to the offseason additions of Micah Parsons and Keanu Neal, but it was still a drastic move by Dallas to cut a young LB with five years and more than $50 million remaining on his contract.
But as the saying goes, one man's trash is another man's treasure. In this case, the Cowboys' biggest rival, the Philadelphia Eagles, can turn garbage into gold by signing Smith off the street and shoring up their biggest need on defense.
Cowboys surprisingly release Jaylon Smith
In the summer of 2019, the Cowboys were confident Smith was the future of the linebacker position in Dallas. The Notre Dame product had just come off his first Pro Bowl season in which he tallied 142 tackles, 2.5 sacks, two forced fumbles, and an interception, so the Cowboys rewarded him with a six-year, $68.4 million contract extension with $35.4 million guaranteed.
But it didn't take long for team owner Jerry Jones to regret that decision.
Smith regressed from the 2019 season to the 2020 season, as he struggled in pass coverage and couldn't stuff the run as effectively as he used to. Those issues continued to plague Smith in the first four games of the 2021 campaign, so the Cowboys said goodbye on Tuesday night.
The release will save Dallas $5 million against the cap in 2022. It also frees the team from Smith's $9.2 million base salary next season that was guaranteed only for injury.
Incredibly, Smith still had five years and $50.75 million left on his contract, according to a tweet from Spotrac on Tuesday night.
Cowboys inadvertently offer the Eagles a $50 million gift they desperately need
The Cowboys didn't want to fork over more than $50 million to Smith over the next few seasons, but the Eagles just might.
Philadelphia's linebackers have been brutal to watch all season long. The uninspiring starting trio of Alex Singleton, Eric Wilson, and Genard Avery make up one of the worst LB groups in all of football, and the Eagles defense has gotten gashed as a result.
Through four games, the Eagles have given up the second-most rushing yards in the NFL (601). None of their LBs are fast enough to cover sideline to sideline or strong enough to fight through blocks and stuff the run. It's a worrying combination that could spell trouble for Philly's defense all year long.
But after giving up more than 40 points in two straight games, the Eagles received an unexpected gift from an even more unexpected source that could shore up their biggest defensive need.
Eagles need to sign Jaylon Smith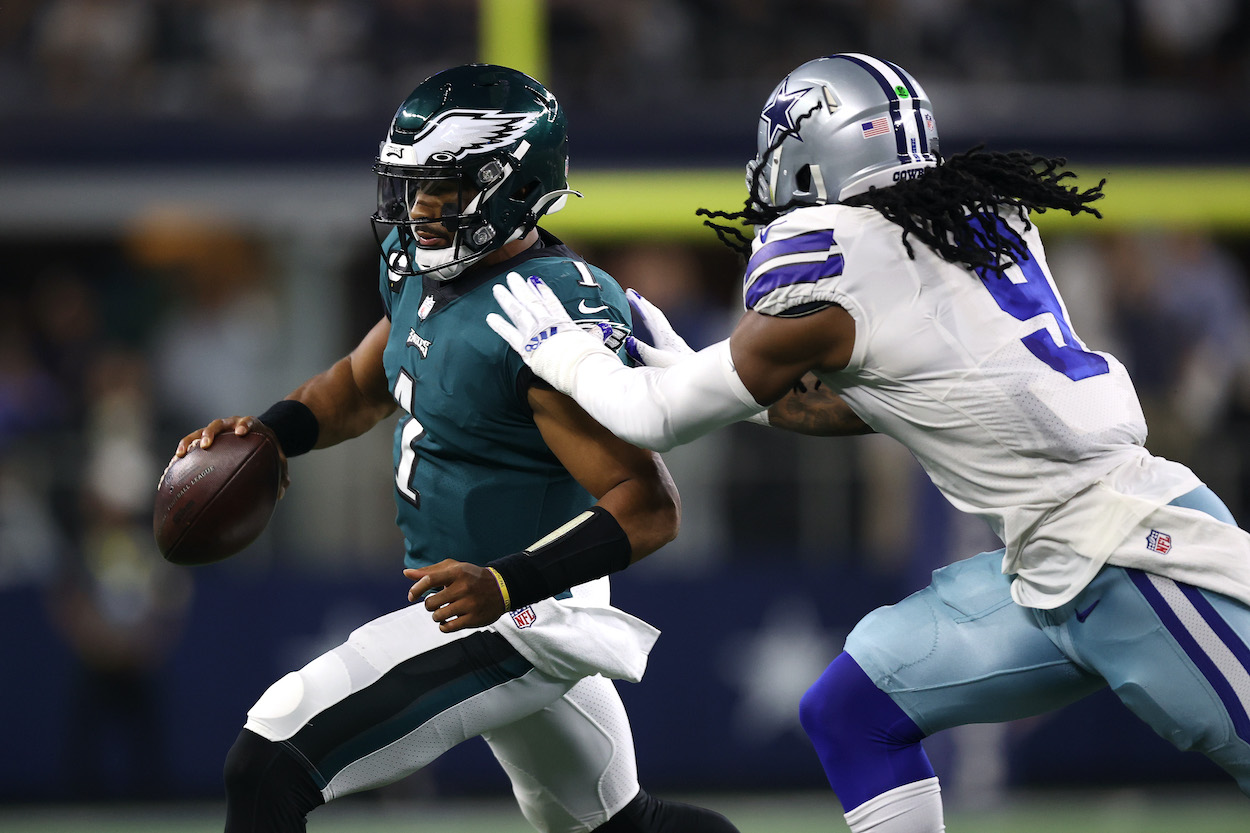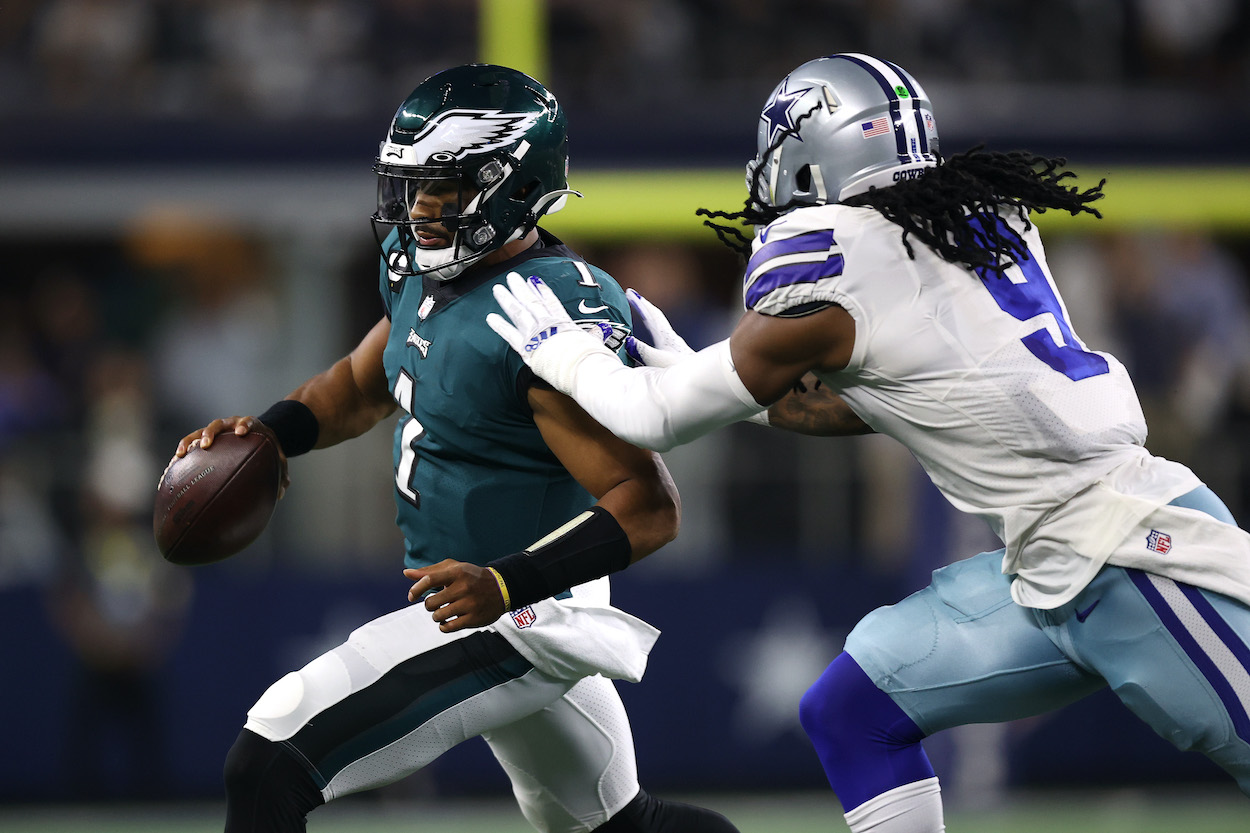 With Smith now available on the open market, the Eagles should be the first team to give him a call. Philadelphia has a glaring need at the linebacker position, and the team has more than $16 million in cap space to work with.
Smith is still only 26 years old. He's regressed over the past few years, sure, but that superstar athlete who was expected to be a top-five pick in the 2016 NFL Draft is still inside of him somewhere. Maybe he just needs a change of scenery to realize his full potential.
And what better motivation is there than facing off twice a year against the team that gave up on you and threw you on the street? Smith to the Eagles should be a no-brainer for both sides.
All stats courtesy of Pro Football Reference.
Like Sportscasting on Facebook. Follow us on Twitter @sportscasting19.