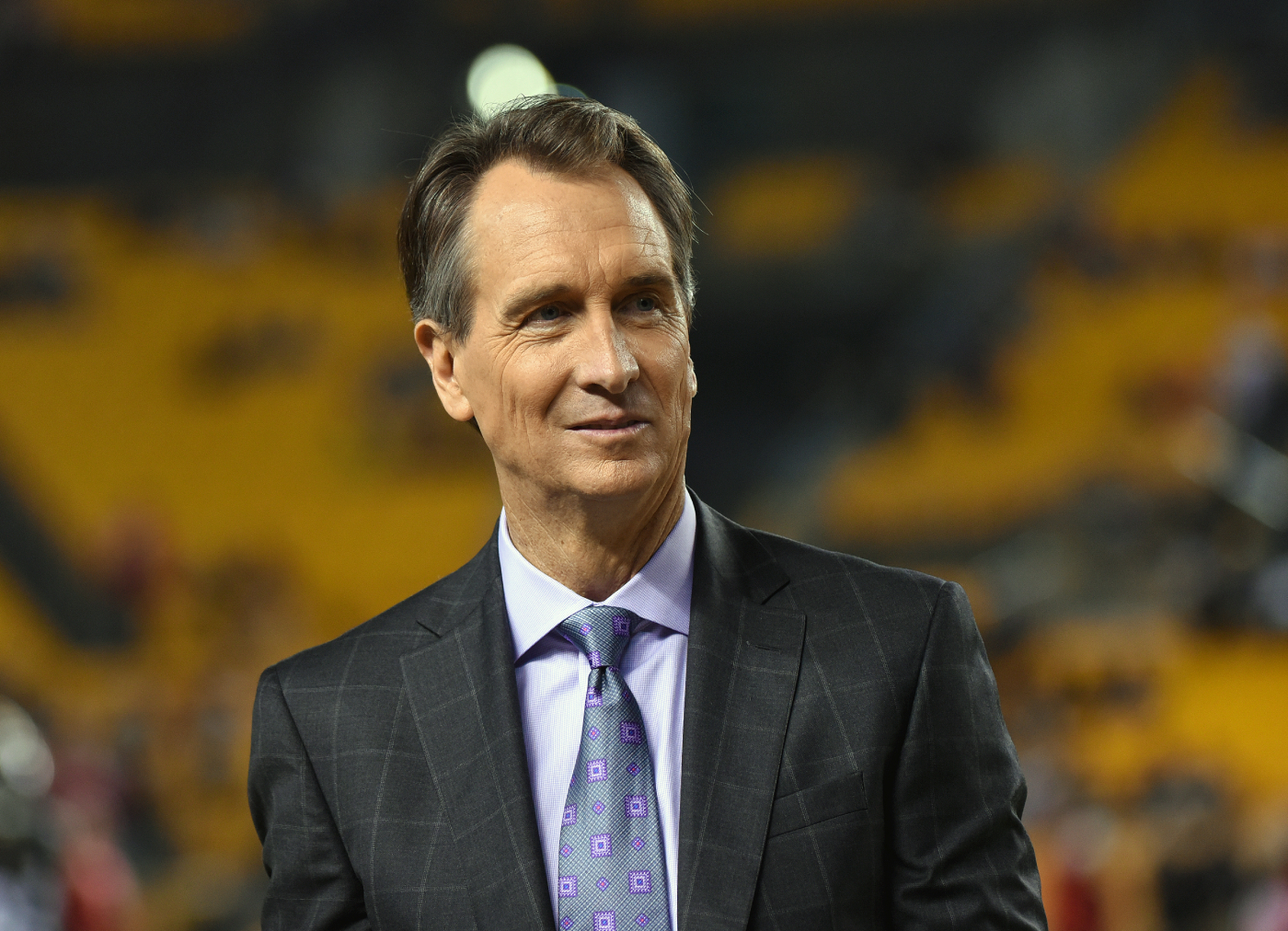 Cris Collinsworth's Son Is Following in His Dad's Footsteps
Cris Collinsworth has been a successful football player and broadcaster. His son, Jac Collinsworth, is now following in his footsteps.
Former NFL wide receiver Cris Collinsworth has had a pretty successful post-football career as an NFL broadcaster. His voice has been a staple of the NFL season as he and Al Michaels have been calling Sunday Night Football games for years. While the former Cincinnati Bengals wide receiver has made a name for himself, his son, Jac Collinsworth, is also making a name for himself.
Cris Collinsworth had a successful NFL career
After playing college football at Florida, Cris went to the Cincinnati Bengals in the second round of the 1981 NFL draft. He then became a star in Cincinnati.
Cris had an excellent rookie season as he caught 67 passes for 1,009 yards and eight touchdowns. He then not only earned a Pro Bowl selection that year, but he also helped the Bengals reach the Super Bowl. Cincinnati, however, lost to the San Francisco 49ers 26-21 in the Super Bowl, but Cris had five catches for 107 yards in the game.
Over the next five seasons, Cris continued to excel for the Bengals. He earned his second Pro Bowl selection in 1982, despite only playing nine games, as he caught 49 passes for 700 yards and a touchdown. Cris then made his third consecutive Pro Bowl in 1983, after catching 66 passes for 1,130 yards and five touchdowns.
Cris gained 989 receiving yards in 1984, but then had over 1,000 receiving yards in both of the 1985 and 1986 seasons.
He ultimately played with the Bengals through the 1988 season, and Cincinnati made the Super Bowl again that year. They, however, lost to the 49ers again, 20-16. Cris ultimately had three catches for 40 yards in the game.
For his career, Cris caught 417 passes for 6,698 yards and 36 touchdowns.
He has been a successful broadcaster on NBC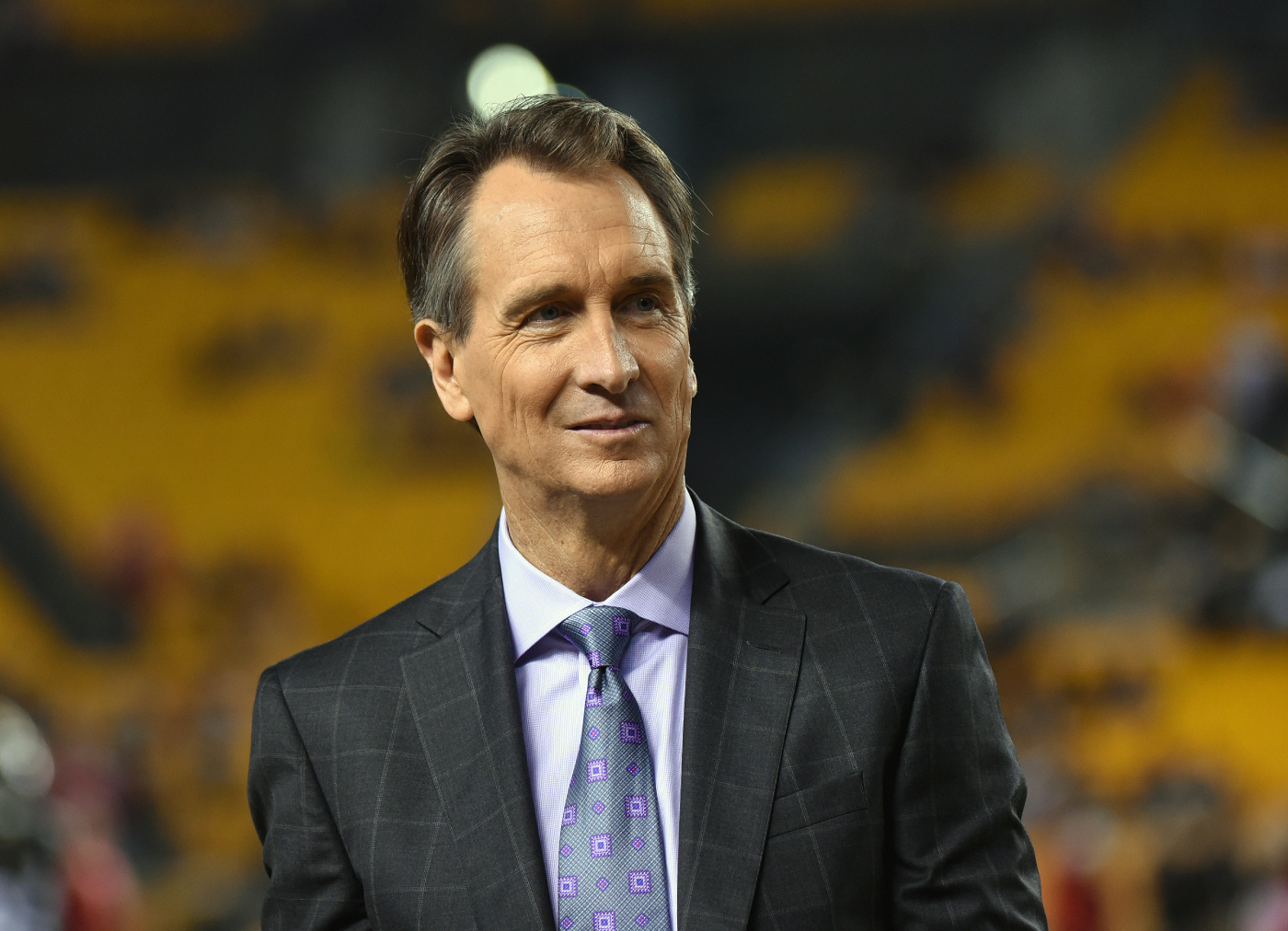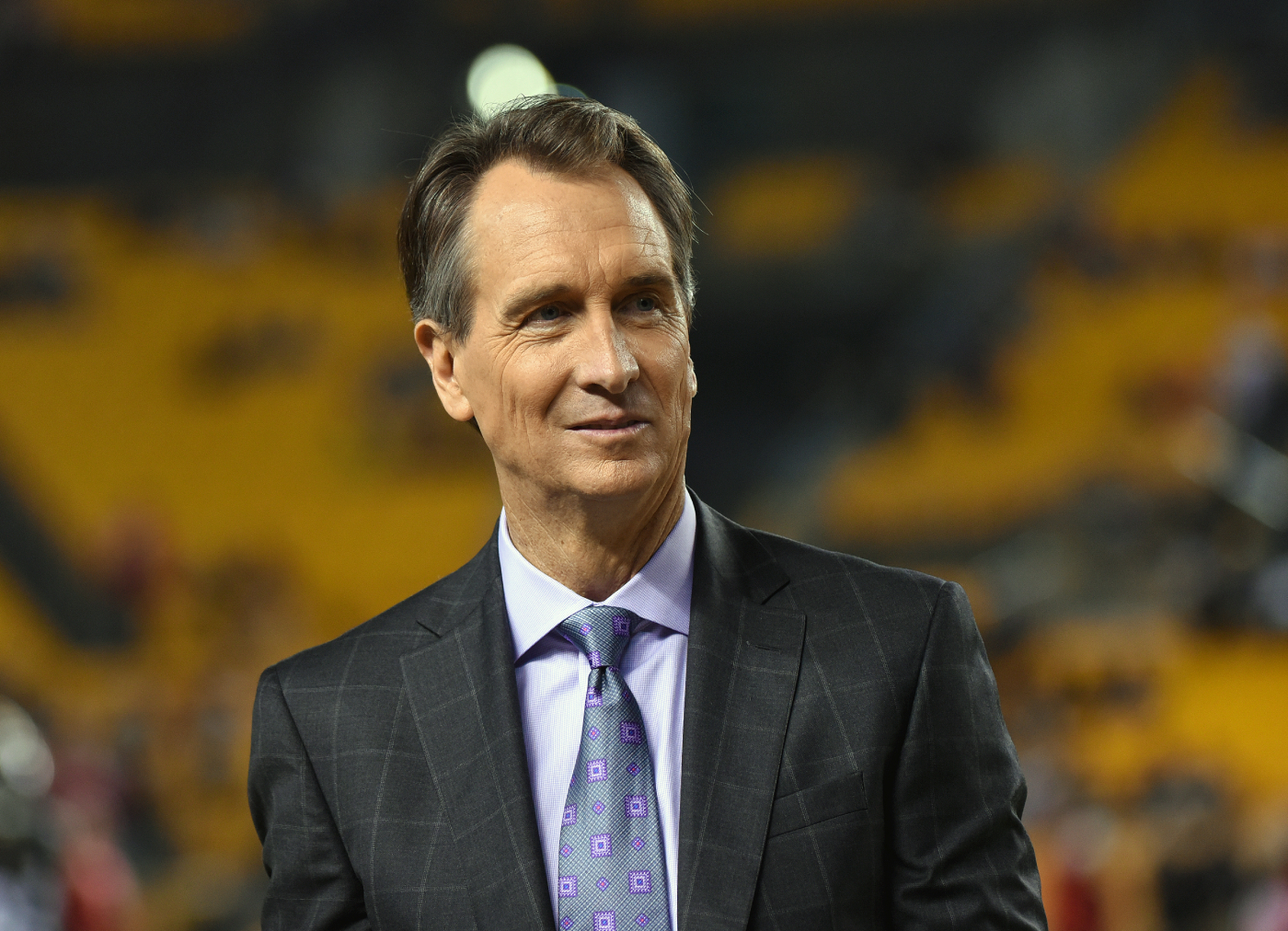 According to NBC Sports Group Press Box, Cris joined NBC Sports in 1990 as a game analyst for its NFL and college football coverage. He then later joined FOX Sports in 1998 and eventually worked in the broadcast booth with Joe Buck and Troy Aikman in 2005.
Cris came back to NBC in 2006 and was a studio analyst and co-host of Football Night in America from 2006 to 2008. He has since become one of the two voices of Sunday Night Football on NBC, as the 2020 NFL season is his 12th season sitting alongside Al Michaels in the Sunday Night Football booth. He has been very successful on the program too. Sunday Night Football won six consecutive Emmys for Outstanding Live Sports Series from 2008 through 2013. 
Cris is also the majority owner of Pro Football Focus, which grades NFL and college football players for their play on the field.
Cris Collinsworth's son is following in his footsteps
Cris's son, Jac Collinsworth, also works for NBC Sports.
According to his bio on NBC Sports, Jac joined ESPN in 2017 after graduating from Notre Dame that year. He hosted some Sunday NFL Countdown segments while he was there, and occasionally anchored NFL Live.
However, in March 2020, Jac joined NBC Sports as a host and reporter.
"Loved every second of the last 3 years with ESPN, but life doesn't get better than coming home to the Olympics, Notre Dame Football, & NFL on NBC," Jac tweeted in March 2020. "Time to turn it up."
Jac previously worked on the sideline production team for NBC's Notre Dame games while he was in college from 2013 through 2017. He was also the sideline reporter for Notre Dame's Blue-Gold spring football games on NBC in 2016 and 2017. Additionally, Jac worked as NBC's social media correspondent for the 2016 Rio Olympics.
"We saw the potential for Jac to become a unique television personality when we worked with him as a college student, and his most recent reporting, interviewing and storytelling reinforced that thinking," said Sam Flood, Executive Producer and President, Production, NBC and NBCSN, according to the Cincinnati Enquirer.  "Having worked many games and events over three decades with Cris, we've decided not to hold that against Jac."
Cris and Jac Collinsworth have ultimately become a pretty successful father-son duo over the years.
Stats courtesy of Pro Football Reference