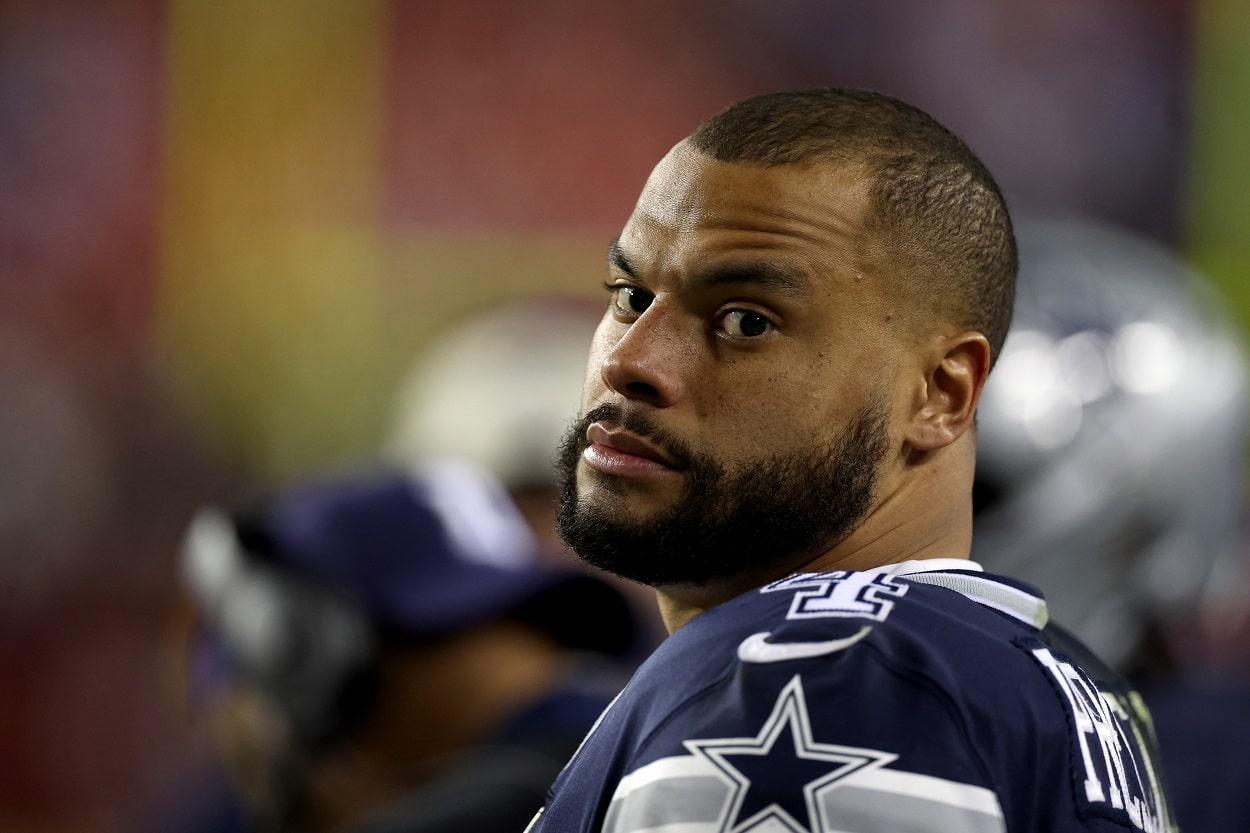 Dak Prescott Wasn't Even Alive the Last Time the Dallas Cowboys Won a Road Playoff Game
It's been three decades since the Dallas Cowboys last won a playoff game.
On Monday night, Dak Prescott will lead the Dallas Cowboys into Tampa Bay to face Tom Brady and the Buccaneers. And while Dak & Co. may be the slight favorites heading into this final matchup of Super Wild Card Weekend, they've got decades of history working against them.
While much of the talk surrounding America's Team is typically centered around the fact that they haven't won or even participated in a Super Bowl — or an NFC Championship Game, for that matter — in 27 years, perhaps the focus should be on the fact that it's been even longer since the Cowboys have won a game on the road in the NFL Playoffs.
In fact, the last time Dallas won a road playoff game, their current quarterback wasn't even born.
The Dallas Cowboys haven't won a road playoff game in 30 years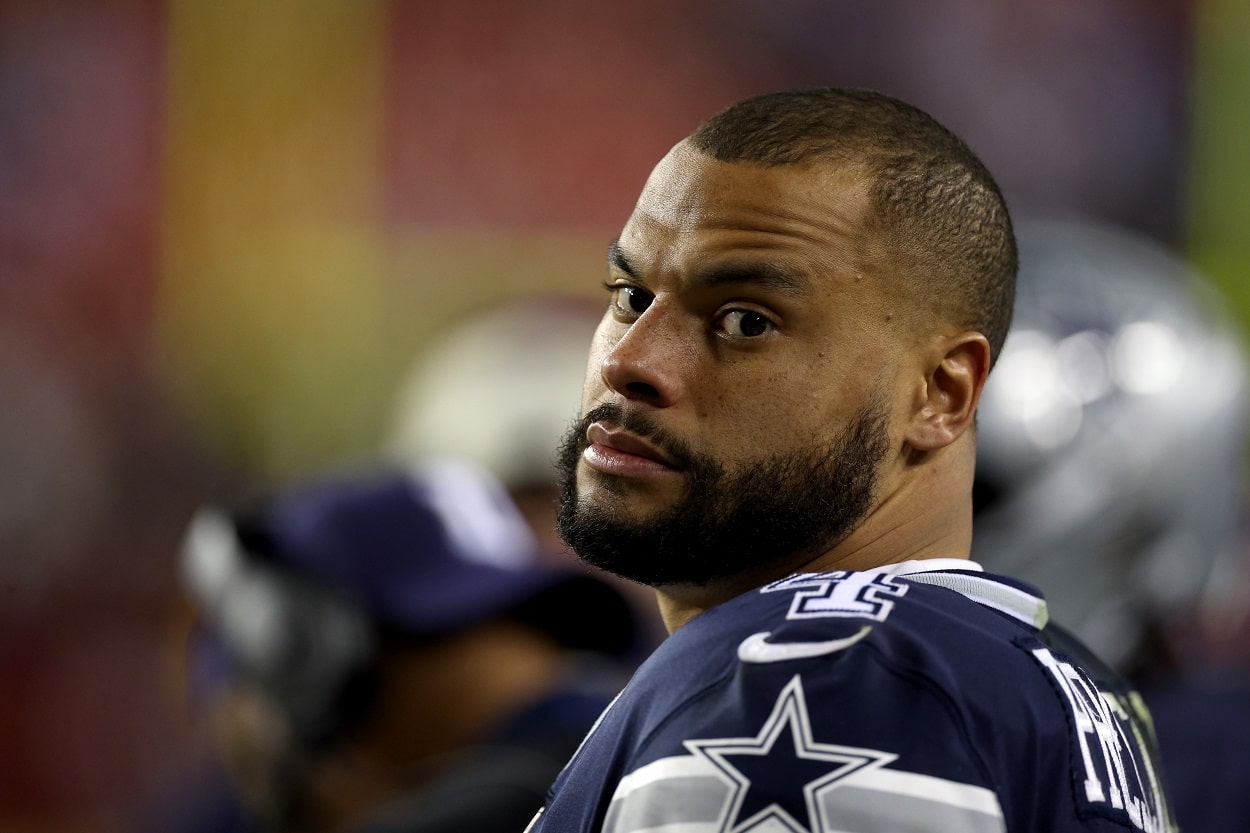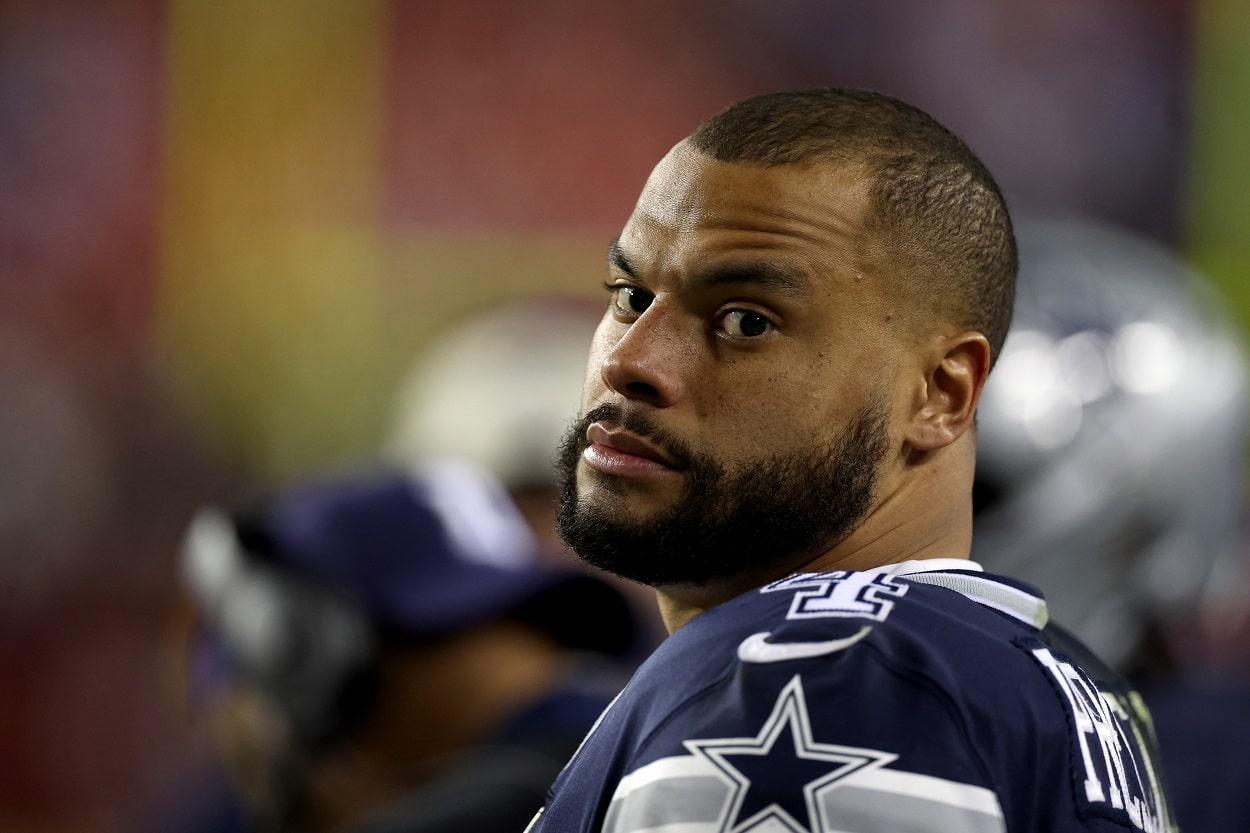 When the Cowboys take the field in Tampa on Monday night, it will have been nearly three decades since the franchise last won a road game in the postseason. In fact, the 30th anniversary of that win is on Tuesday.
The last time Dallas won on the road in the postseason was on January 17, 1993, in the NFC Championship Game at Candlestick Park against the San Francisco 49ers. The Cowboys, who were the No. 2 seed in the NFC that year following a 13-3 regular season, took a 30-20 victory over the top-seeded Niners that day behind a 322-yard, two-touchdown performance from Troy Aikman and a 114-yard, one-touchdown day from Emmitt Smith.
The Cowboys, of course, went on to win the first of three Super Bowls in four years two weeks later.
To put in perspective just how long ago that was, 29-year-old Dak Prescott wasn't born until later that year on July 29.
Since then, Dallas has played eight postseason games on the road, obviously losing all eight. That list, of course, doesn't include the three Super Bowl appearances played at neutral sites. Here's a quick look at every road game the Cowboys have played (and lost) since that last victory.
| | | | |
| --- | --- | --- | --- |
| Date | Round | Opponent | Score |
| 1/15/95 | NFC Champ. | San Francisco 49ers | 38-28 |
| 1/5/97 | Divisional | Carolina Panthers | 26-17 |
| 1/9/00 | Wild Card | Minnesota Vikings | 27-10 |
| 1/3/04 | Wild Card | Carolina Panthers | 29-10 |
| 1/6/07 | Wild Card | Seattle Seahawks | 21-20 |
| 1/17/10 | Divisional | Minnesota Vikings | 34-3 |
| 1/11/15 | Divisional | Green Bay Packers | 26-21 |
| 1/12/19 | Divisional | Los Angeles Rams | 30-22 |