Exclusive: Emmitt Smith Addresses Being 'Pushed Out' by the Dallas Cowboys, Not Getting the Chance to Play for Bill Parcells
Welcome to the fifth and final installment of Sportscasting's Q&A session with legendary Dallas Cowboys running back Emmitt Smith. If you missed any of the first four, you'll find the links at the bottom of this page.
We were lucky enough to touch on several topics with the NFL's all-time leading rusher during this chat. And not just about football. We dove into Emmitt's venture into NASCAR and got his pick in the never-ending Michael Jordan vs. LeBron James debate.
But, of course, the majority of our conversation revolved around football. We kicked things off (you know you love football puns) by discussing the current state of the Cowboys, and Smith certainly didn't hold back. But we also talked touched on his career, including the unfair comparison to Barry Sanders.
However, for this installment, we focused on the end of his tenure in Dallas. It's often easy to forget Smith played his final two NFL seasons wearing an Arizona Cardinals uniform after being pushed out of Dallas when Jerry Jones hired Bill Parcells in early 2003.
Parcells wanted to go younger and released Smith, who told us just how disappointing that was as he was looking forward to playing for the two-time Super Bowl winner.
Emmitt Smith was disappointed to get 'pushed out' of Dallas as he wanted to play for Bill Parcells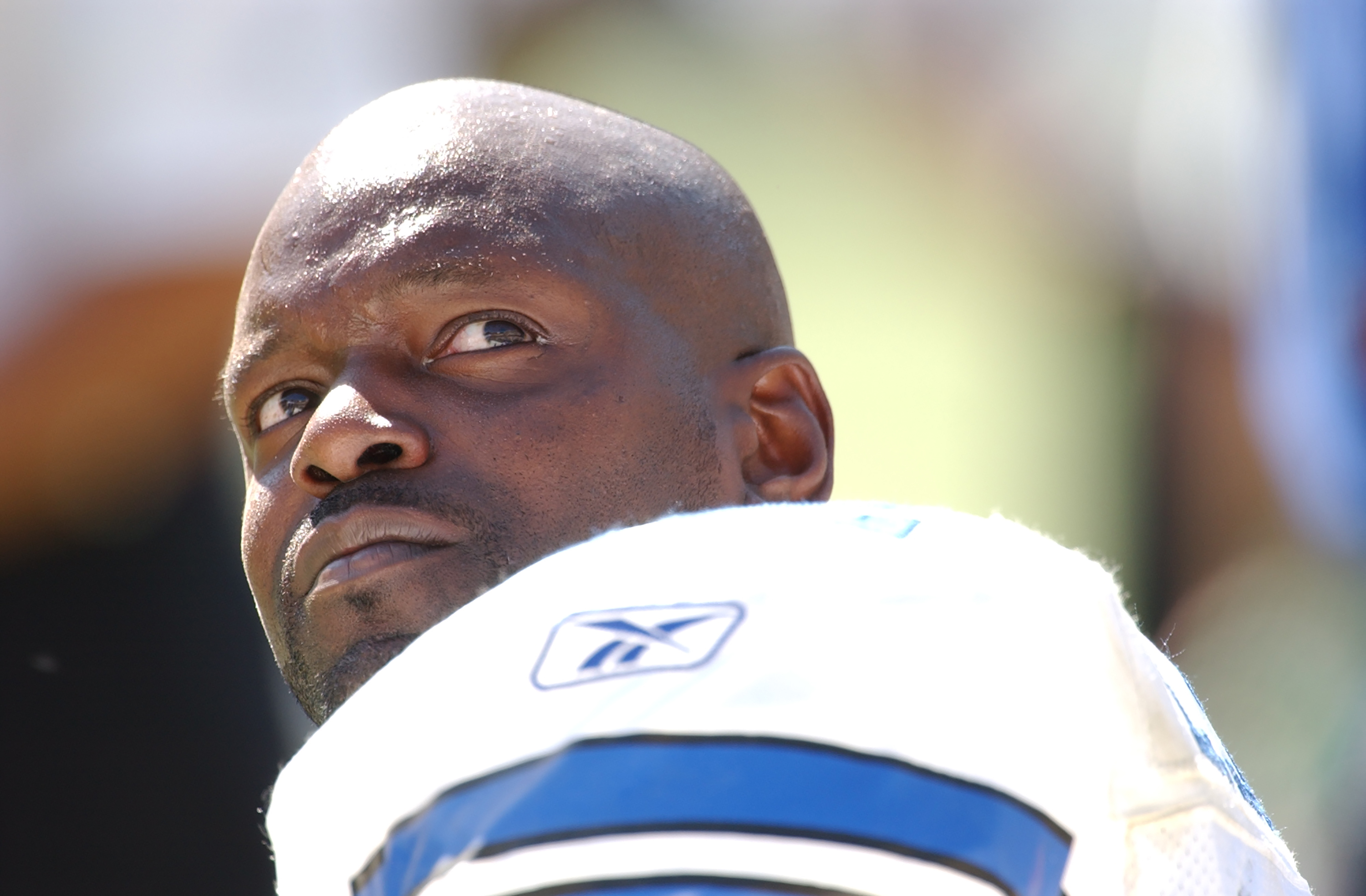 Sportscasting: Did you ever hold a grudge against Bill Parcells?
Emmitt Smith: No.
Sportscasting: Not even for pushing you out of Dallas. I mean, do you actually feel you got forced out of Dallas?
Emmitt Smith: Yeah. Yeah, I do. I do feel like I got pushed out. I feel like I was never given the chance to even prove that I could still play the game. I still believed my talents and skillset at the age of 33 were better than Troy Hambrick's. I think my work ethic and my mental state of the game in terms of understanding defenses and offenses were still better.
Sportscasting: And you proved that in that second year in Arizona.
Emmitt Smith: Yeah. And he [Hambrick] ended up coming out there and backing me up in Arizona. And that validates my statements. With that said, yes, I was disappointed because I wanted to play for Bill Parcells. So here's why.
I knew he was going to right the ship, and I knew he was going to demand a lot out of his players. And it was going to take me right back to what I was accustomed to with Jimmy Johnson, and he was going to build that team from the inside out. And I wanted to be a part of it.
Unfortunately, it didn't work out that way, and I continued on and finished my career with the Cardinals. But it would have been nice to have been around to be a part of that transition.
Stats courtesy of Pro Football Reference
---
And there you have it. We want to thank Mr. Smith for speaking with Sportscasting, and we'd also like to thank our friends at DeVries Global for setting things up. As promised, here are the links to the four previous installments.