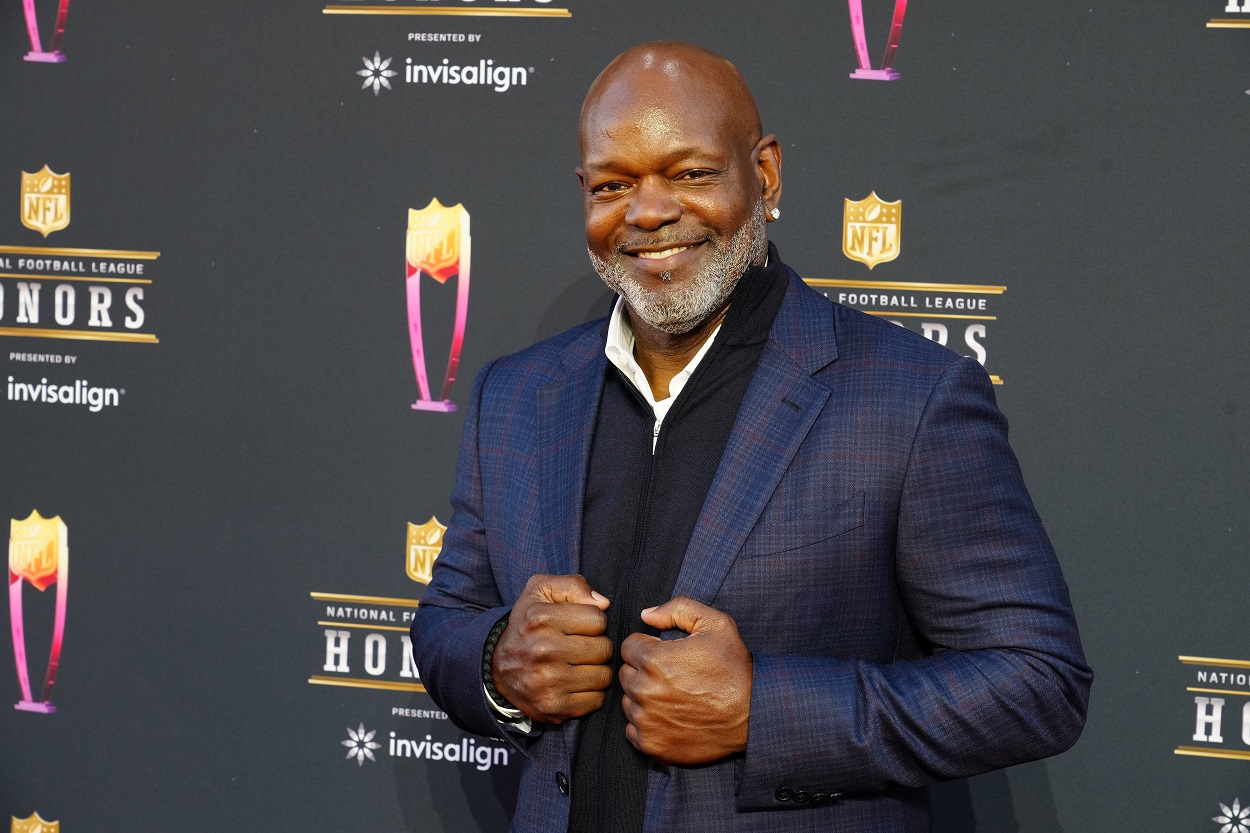 Exclusive: Emmitt Smith Addresses Unfair Barry Sanders Comparisons, Talks Jordan vs. LeBron
In an interview with Sportscasting, Dallas Cowboys legend Emmitt Smith discusses unfair comparisons between himself and Barry Sanders.
Welcome to the second installment of the Sportscasting Q&A session with legendary Dallas Cowboys running back Emmitt Smith.
We were recently lucky enough to have a lengthy chat with the Hall of Famer, and touched on a number of great topics. And instead of hitting you with everything at once, we chose to break it up to keep those great topics separated.
In our first installment with the three-time Super Bowl champ, we kept things more in the present as we discussed the current state of the Dallas Cowboys and why they haven't won a title since Emmitt & Co. won their last more than a quarter-century ago. And you can find the link to that discussion at the bottom of this page.
In this second installment, however, we dove into the past a bit more as I asked Smith about his influences, a list that includes the late, great Walter Payton, whose yardage total Emmitt passed 20 years ago to become the NFL's all-time leading rusher.
We also discussed one of the other great running backs from his era, Barry Sanders, and how the comparisons between the two were unfair, which also led to him making his pick in the ongoing Michael Jordan vs. LeBron James debate.
So without further ado, I give you the second part of our interview with Emmitt Smith.
Enjoy.
Emmitt Smith on his most significant influences
Sportscasting: Who did you watch and admire as a football player? Who was your favorite running back growing up?
Emmitt Smith: Growing up, I had a number of running backs that I loved to watch. Obviously, [Tony] Dorsett was one of those guys. And Walter Payton and Jim Brown. I saw some old footage of Jim Brown, but Walter Payton was the guy I admired and patterned my game after.
But then it became Marcus Allen, Bo Jackson, Herschel Walker, and other players as well that you start to follow because they were the next ones in line to you. So all those guys became important. But I looked at a number of different guys as I was growing up. But Walter was my man, him and Jim Brown.
Emmitt Smith on Barry Sanders and the Jordan vs. LeBron debate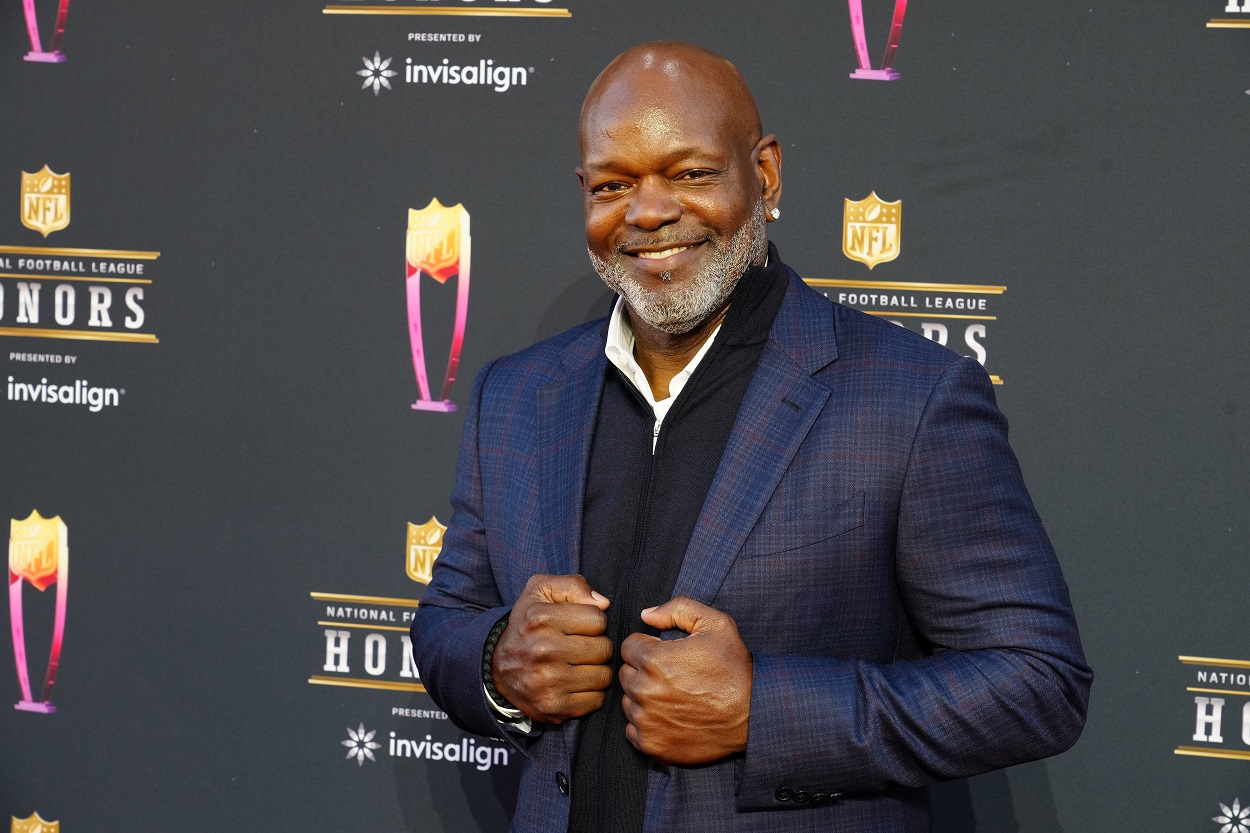 Sportscasting: When you were playing, what did you think of the comparisons between yourself and Barry Sanders? I never liked the comparison myself. It's similar to the thing now with Michael Jordan and LeBron James, who are entirely different players. I saw you two as completely different running backs. You were more north-south and him more east-west. What were your thoughts on those comparisons, and did you have a relationship with Barry?
Emmitt Smith: Yeah, I had a relationship with Barry — still do have one with him. It's not an everyday relationship, but it's a very cordial, very respectful relationship. And I love Barry. Still to this day, I would say I love Barry.
I think the comparisons are definitely unfair, like the comparison of LeBron and Jordan. Two different players. Two different eras. Two different skillsets. I think people get caught up in trying to carry a conversation for them to be on the air versus what's really real about the individuals.
Now, in my opinion, Jordan is the man and will always be the man as far as I'm concerned. LeBron can be the man that's next to the man. Jordan, to me, is the greatest basketball player to ever play the game because of the things he was able to do on the basketball court — to see Jordan and the evolution of Jordan and what he did and the number of championships that he won.
Judge somebody by the number of championships he's won — forget individual stats. See, society's going to the individual stats, and they think about those things. And those things become paramount. No, they don't become paramount all the time. Sometimes, it's the in-between of things that you see.
Think about how many players Jordan made better. Think about how many mentally tough players were on the court with him — how mentally tough they became because of him and became better. And that's the way Kobe [Bryant] was. And that's the way Magic [Johnson] was. They made players around them better.
And that's the way our team was built. Troy [Aikman], Michael [Irvin], myself — we helped players become better because of the way we approached the game. So I don't think all comparisons are fair, including the one with Barry and myself. I was in a different offense than he was in. If he was in a run-and-shoot offense, a spread offense, okay, that's what you see right now.
That means you've got less bodies in the box and he has more room to run. If you put seven or eight in the box, I've got less room to run and more bodies to go through. But he was so amazing at making people miss out of the space — he was ridiculous. And, to me, he's the best running back I've ever seen play the game in terms of what his skillset offers. That's just my personal opinion.
Now, he doesn't have the all-time leading rushing title behind him because I have that. But my consistency, my durability, is something that he did not have.
---
We're certainly not done as we've got more installments of our interview with Emmitt Smith coming soon. Stay tuned for discussions on his venture into NASCAR, wanting to play for Bill Parcells, and more.
Stats courtesy of Pro Football Reference