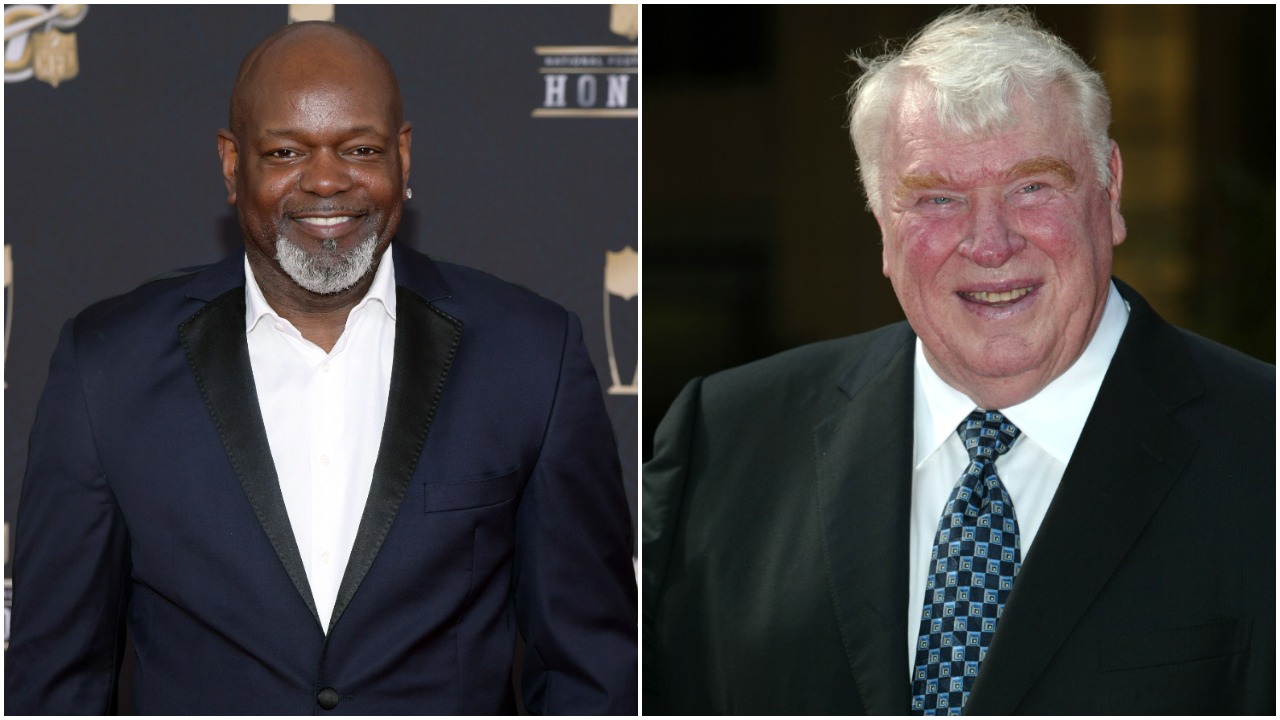 Exclusive: Emmitt Smith Clears Up a Legendary Tale Involving John Madden
In an interview with Sportscasting, Dallas Cowboys legend Emmitt Smith discusses a legendary tale involving the late John Madden.
Welcome to the third installment of our Sportscasting Q&A session with Dallas Cowboys legend Emmitt Smith.
We were recently lucky enough to have a lengthy chat with the NFL's all-time leading rusher during his press tour to promote his new partnership with IHOP, which we'll touch on today.
In the first two installments (the links to those are at the bottom of this page), Smith discussed the current state of the Cowboys, the players who influenced him, the unfair comparisons between himself and fellow Hall of Fame running back Barry Sanders, and his take on the ongoing Michael Jordan vs. LeBron James debate.
For this installment, I wanted to clear up something I heard years ago involving Emmitt and the late, great John Madden. The story goes that Madden was in the Cowboys' locker room back in the day while Smith was watching some of his Dallas teammates play EA Sports' popular "Madden NFL" video game. Emmitt was apparently dominating on the screen, which led Smith to tell Madden that his rating in the game was too high.
Legend has it that the three-time Super Bowl champ is the only player ever to say such a thing. So I wanted to hear it directly from the man himself.
Emmitt Smith once told John Madden his "Madden NFL" rating was too high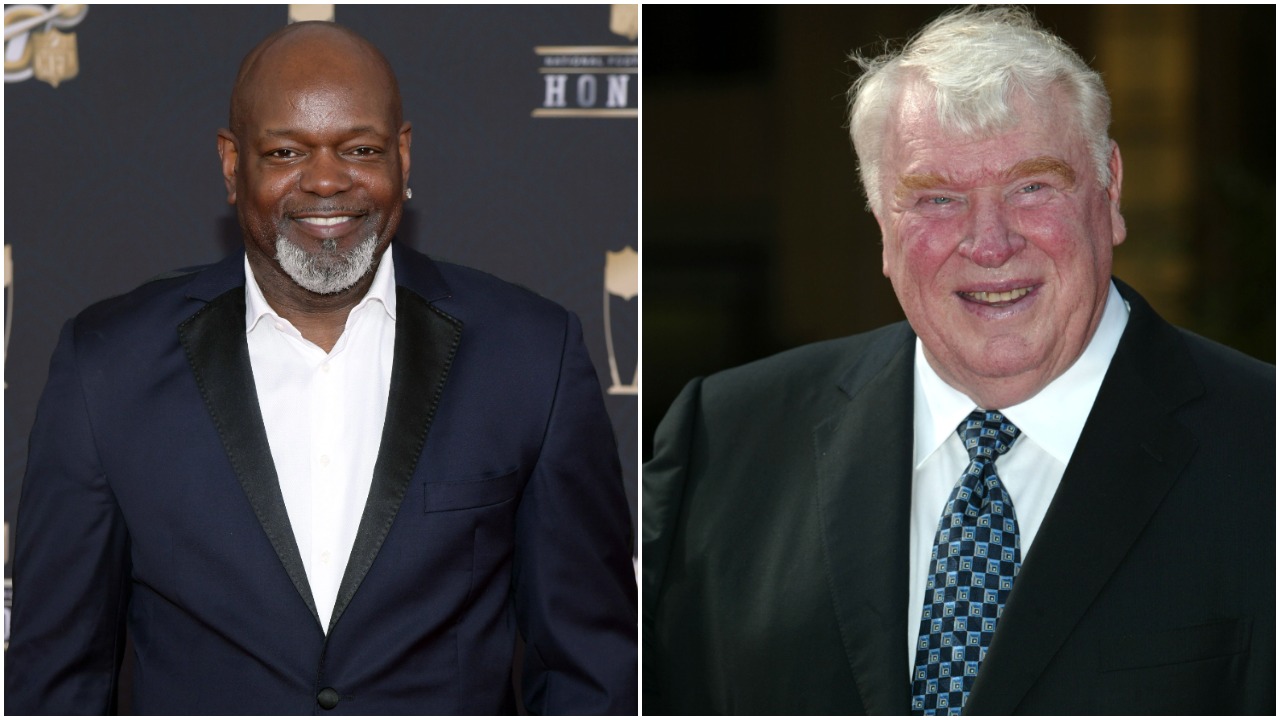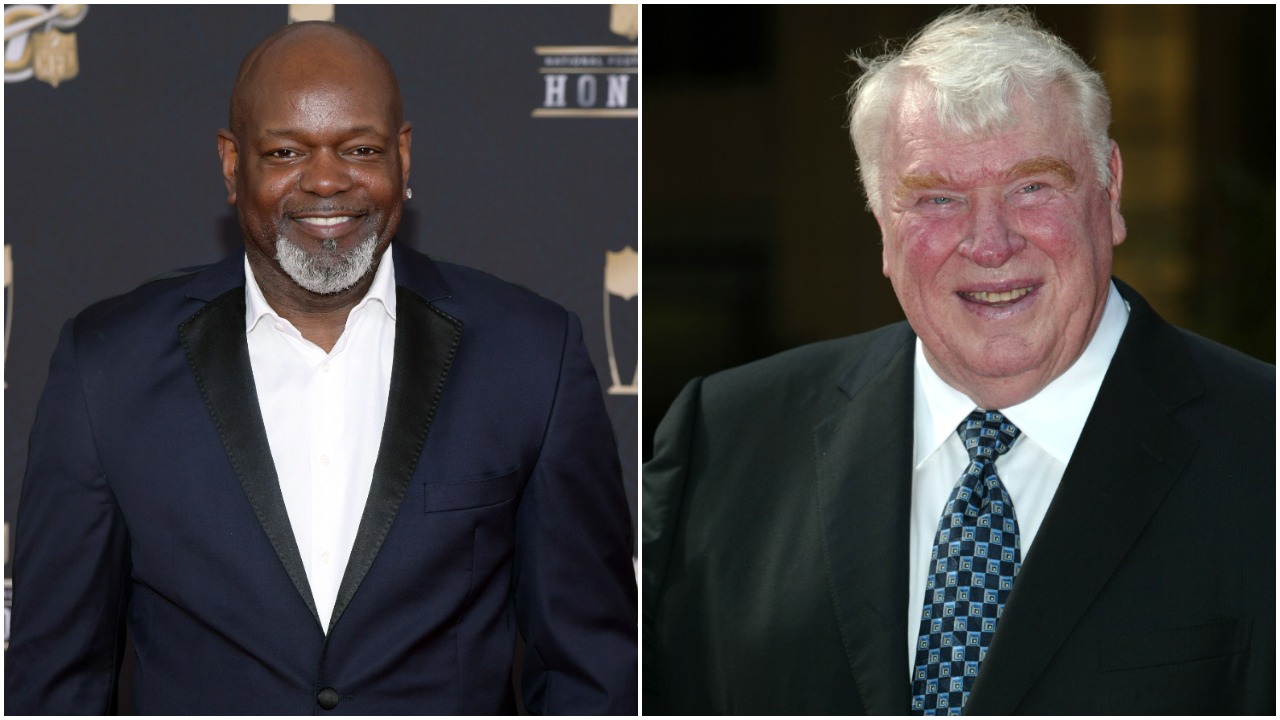 Sportscasting: So I have to know if this story about you and John Madden is true. I've heard this a few different times over the years, and I've always wanted to ask you about it. Is it true that you once told him that you rated too high on his video game?
Emmitt Smith: (laughing) Yeah, I may have told him that the game had me rated way too high. He had me running like I was invincible.
Sportscasting: It's funny because you know how some of these guys get now. If their Madden rating is one point too low, they get pissed. But you said yours was too high. I just didn't know if that was actually true.
Emmitt Smith: Look, I just don't think anyone should be rated 100. Nobody should be rated 100 because nobody has all of it.
Sportscasting: Everyone can always be better, right?
Emmitt Smith: Exactly. There's always room to be better. People need to be more realistic with themselves versus trying to be something they're truly not. I'm not 100% the best running back in the National Football League. All my attributes do not add up to 100. I didn't run a 4.2. I didn't benchpress 600 pounds. I didn't squat 700. But I did do my job effectively. And I did it well. And I did it consistently. And over a period of time, I was the best. But that still doesn't qualify me as 100.
I didn't run all the pass routes that Marshall Faulk ran. But I did catch the ball out of the backfield.
Sportscasting: And you blocked, which was always an underrated part of your game.
Emmitt Smith: And I blocked, yes. My game was much broader than some of my counterparts. I was there on first, second, and third down. Some of my counterparts were there on first and second, if that, and then took a break on third down. So, overall, when you look at the totality of the player and what that player brought to his respective team, I like to think I was well-rounded and well-balanced.
Sportscasting: Just not 100?
Emmitt Smith: (laughing) Just not 100. But I can deal with 98. I can take 98.
Sportscasting: So tell me about this new partnership with IHOP.
Emmitt Smith: Yeah, I've partnered with IHOP to announce their new loyalty rewards program, the International Bank of Pancakes. For every five dollars you spend at IHOP, you get one PanCoin, and those can stack up to free meals. They are rewarding people for their loyalty, which is great because loyalty is something that's often missed in this country.
So for me, I'm excited to be a part of it and looking forward to its success. And I know people love to eat pancakes and waffles, as do I, and IHOP offers it all.
---
For those wondering — and you know you are — Emmitt's typical order at IHOP is two stacks of pancakes, hash browns with cheese, scrambled eggs with cheese, crispy bacon, and sometimes a few sausage links. I've gotta admit that I'm more of a waffle guy myself, but his order and mine are pretty darn close.
And as we were discussing loyalty, I can tell you that one of the next installments in our Q&A with the Hall of Famer tackles Smith's departure from the Cowboys and how he feels he was forced out of Dallas. So be sure to come back for that.
As promised, here are the links to the first two installments.