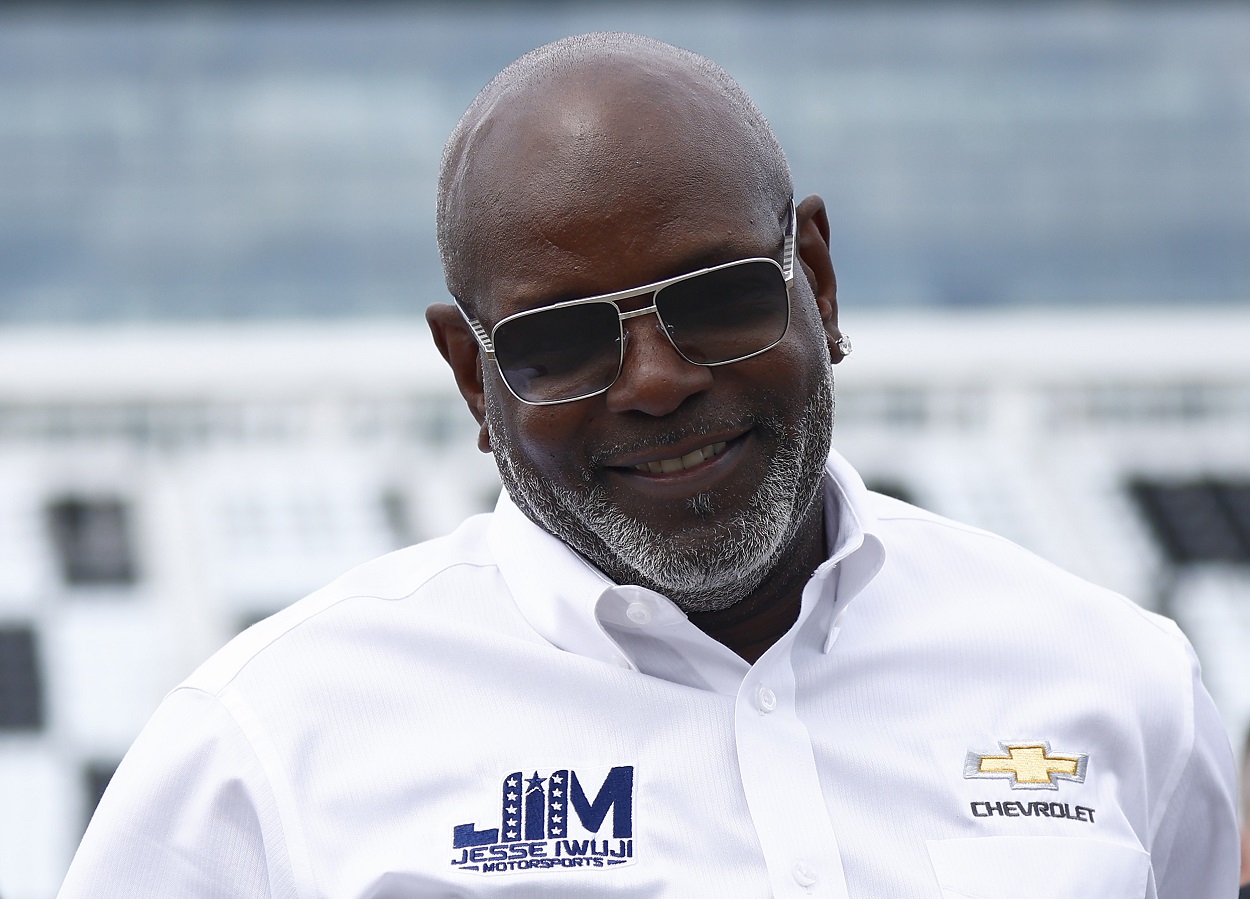 Exclusive: Emmitt Smith Discusses His Venture Into NASCAR and the 'Awesome' Symbolism of Jesse Iwuji's No. 34 Chevy
In an interview with Sportscasting, Dallas Cowboys legend Emmitt Smith discusses his venture into the NASCAR Xfinity Series with Jesse Iwuji.
Welcome to the fourth installment of our Q&A session with Hall of Fame running back Emmitt Smith. If you missed the first three, you can find the links at the bottom of this page. Sportscasting was recently lucky enough to catch up with the NFL's all-time leading rusher for a lengthy conversation and touched on several topics.
Naturally, we talked a little football as he sounded off on the current state of the Dallas Cowboys, and we also discussed his gridiron influences, the biggest of whom was the man he passed to become the NFL's all-time leading rusher, Walter Payton. (I mention this here only because it plays into the discussion you'll see below.)
But we also talked a little basketball as Emmitt made his pick in the ongoing Michael Jordan vs. LeBron James debate. And we then dove into a third sport as Smith, like Jordan, is now a team owner in NASCAR, partnering with Jesse Iwuji to form Jesse Iwuji Motorsports.
Emmitt had previously sponsored Iwuji, a former free safety at Navy, in a NASCAR Xfinity Series race and is now the co-owner of the No. 34 Chevrolet Camaro. Iwuji, the only full-time Black driver in the Xfinity Series, ran 15 NASCAR Truck Series races over the last four years and five Xfinity Series races in the last two years leading into this 2022 campaign. He hasn't gotten off to a great start — the best he's done is a pair of 27th-place finishes — but Smith is confident his partner has what it takes to compete at this level.
We didn't get a ton of time for this portion of the chat, but we thought you'd still enjoy it.
Emmitt Smith on his NASCAR venture with Jesse Iwuji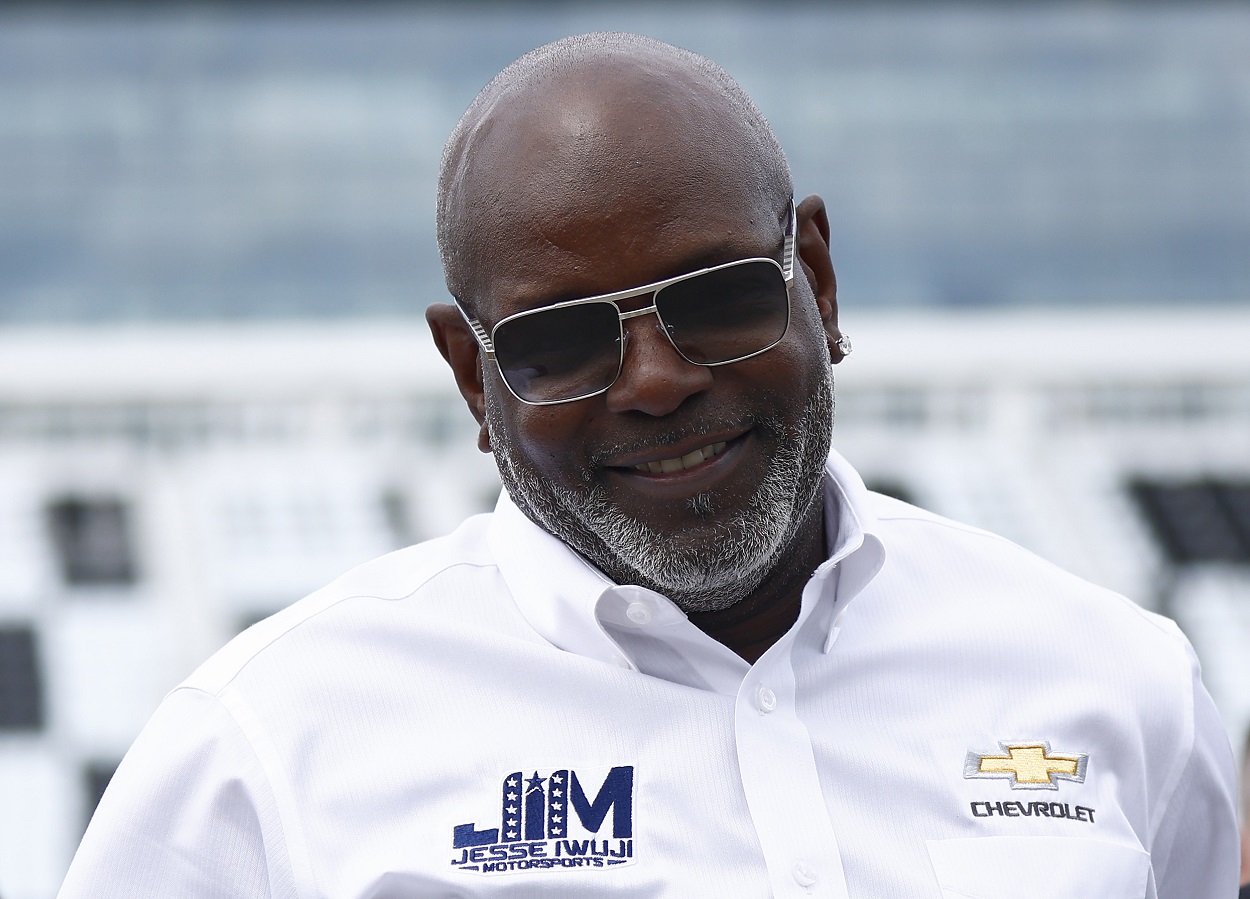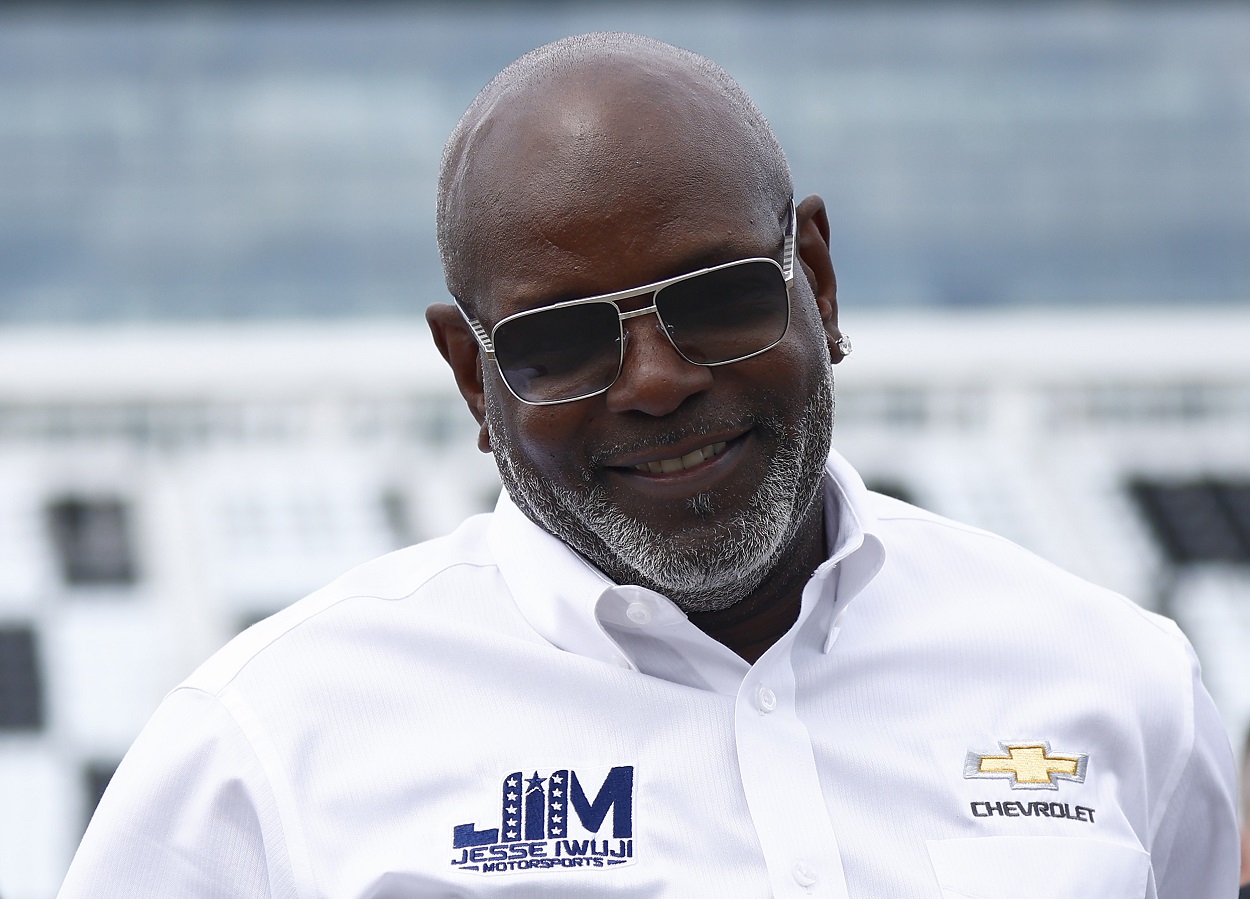 Sportscasting: How have you been enjoying your foray into the NASCAR Xfinity Series with Jesse Iwuji? And having the No. 34 car, how great is that given its history in NASCAR and it being the number of Walter Payton, who I know you admired?
Emmitt Smith: We actually wanted No. 22, but it's obviously taken by the Penske Group, so we ended up settling on No. 34. And I didn't realize the impact of 34 until we actually ended up with the number and started looking into the history of it and Wendell Scott, one of the first African-American NASCAR drivers.
And the first to win on the circuit. He drove in the No. 34 car, so the No. 34 is symbolic in a number of ways. 34 in NASCAR is Wendell Scott and 34 in the NFL is my man Walter Payton. So being able to celebrate that number in a way that history respects both is awesome.
And with Jesse — so far, we're having a rough season. But it's our first year, his first full year driving on the circuit. And so he's getting a lot of time behind the wheel. Our best finish has been 27th, but we were rolling at about 19th before we had an accident in one of our other races.
So we're making progress, but we're going to make some changes coming up, and hopefully, those changes turn out to be pretty positive.
Race stats courtesy of Racing Reference
---
Four down. One to go. In the fifth and final installment of our chat with the three-time Super Bowl champion, we dive into Smith's departure from Dallas and how he felt he was forced out of town. So be sure to come back for that. As promised, here are the links to the previous three installments.