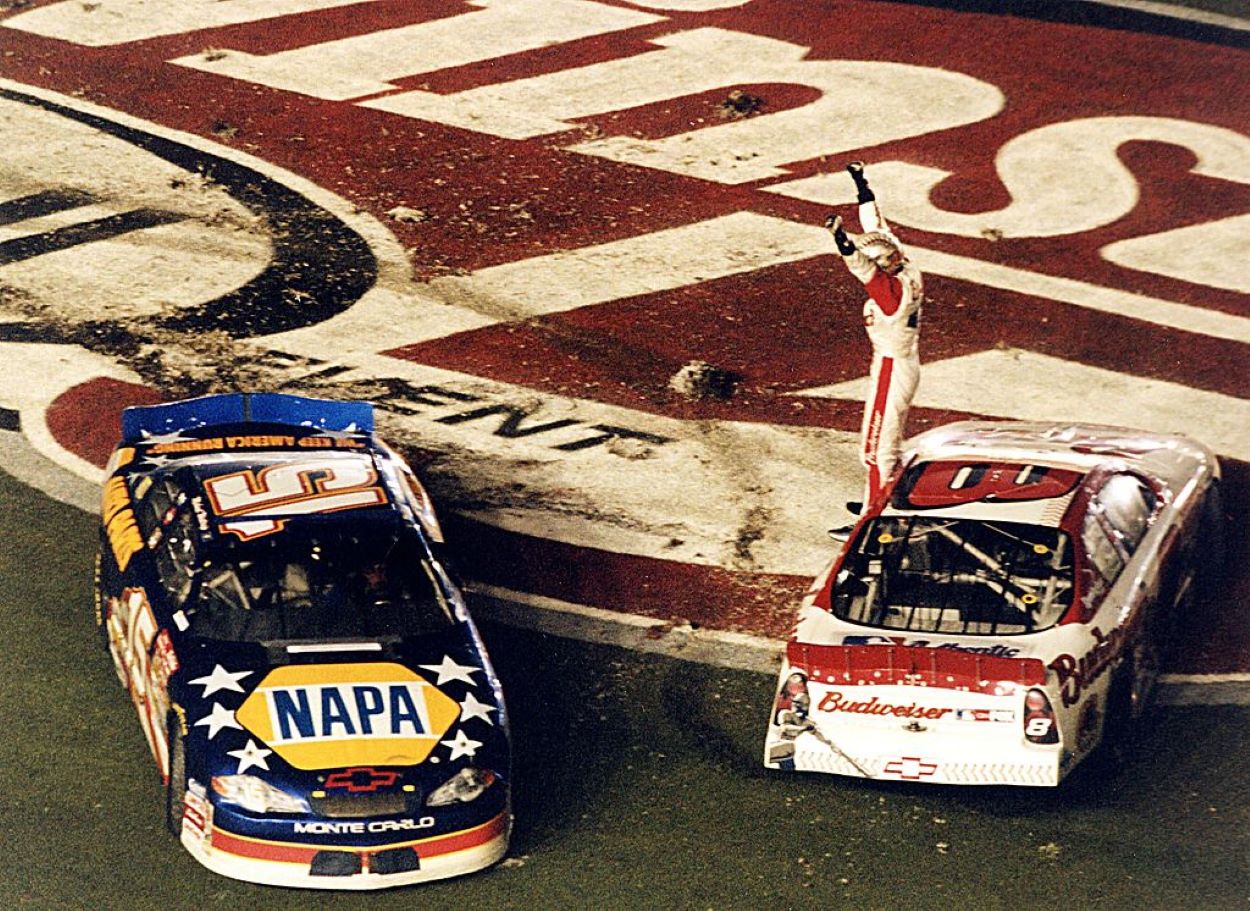 Dale Earnhardt Jr.'s 3 Most Emotional Awards in His NASCAR Hall of Fame Trophy Case
2021 NASCAR Hall of Fame inductee Dale Earnhardt Jr. hand-picked several race awards and career memorabilia for his trophy case. Three items maintain significant emotional value.
Dale Earnhardt Jr. spoke passionately about his life and career during his NASCAR Hall of Fame induction speed in Charlotte, North Carolina, on Jan. 21. 
His career – and popularity – will continue to be celebrated.  
In a series of videos, Earnhardt describes why he selected three emotional trophies for his Hall of Fame trophy case.
1999 NASCAR Busch Series championship trophy
Capping back-to-back Busch (Xfinity) Series championships, Earnhardt Jr.'s follow-up effort created his own identity as a NASCAR driver. He was more than Earnhardt Sr.'s son.
The first title might have been enough over time, but consecutive crowns cemented his full-time rise into the premier series in 2000. The second title also served as a foundation for his hall-of-fame induction.
"The 1999 Busch Series championship was really important," Earnhardt said during a video created by NBC Sports, reported by USA Today. "The '98 championship was unexpected, wild, fun. … But '99, we were supposed to win … nobody has faster cars; nobody has the crew that I have. All of us together were unstoppable."
2001 The Pepsi 400 helmet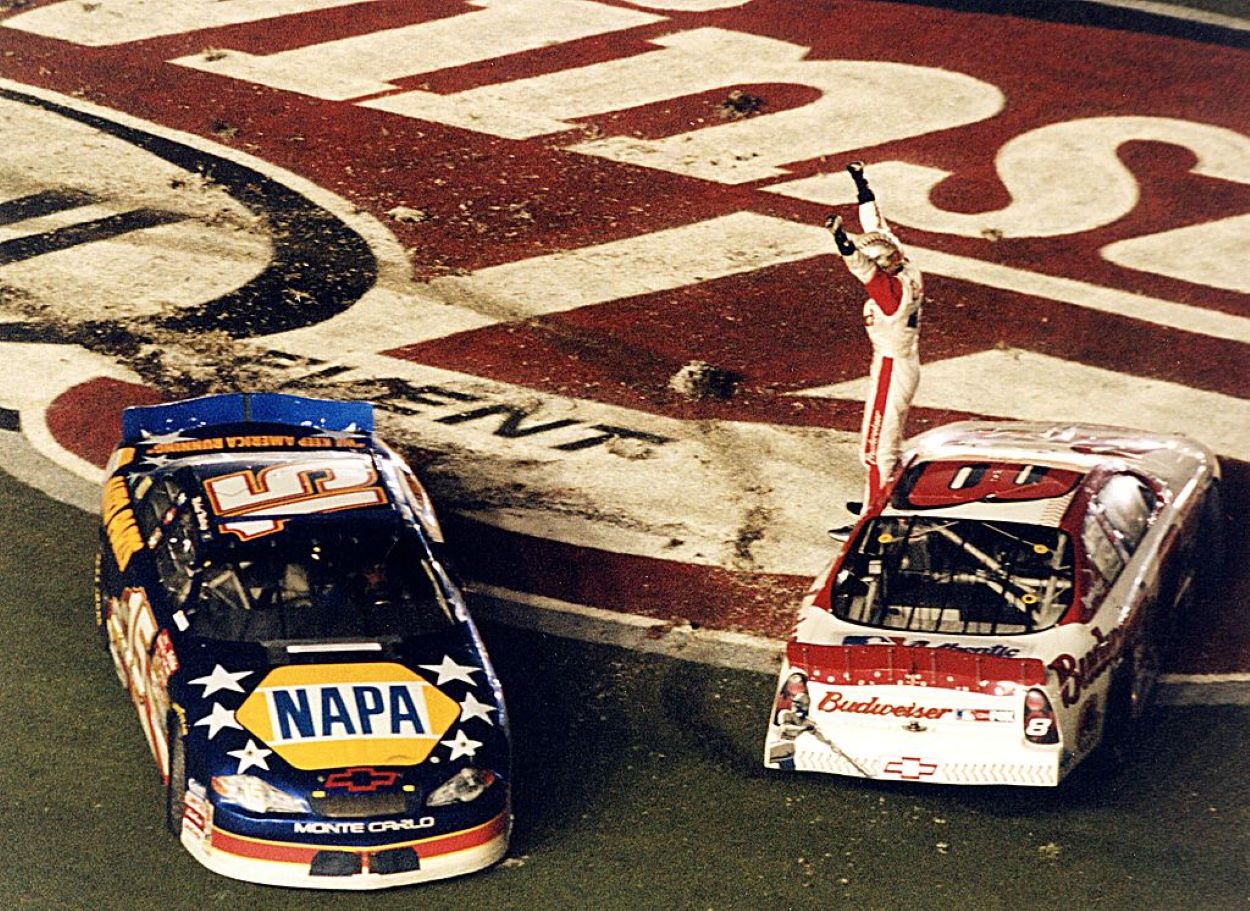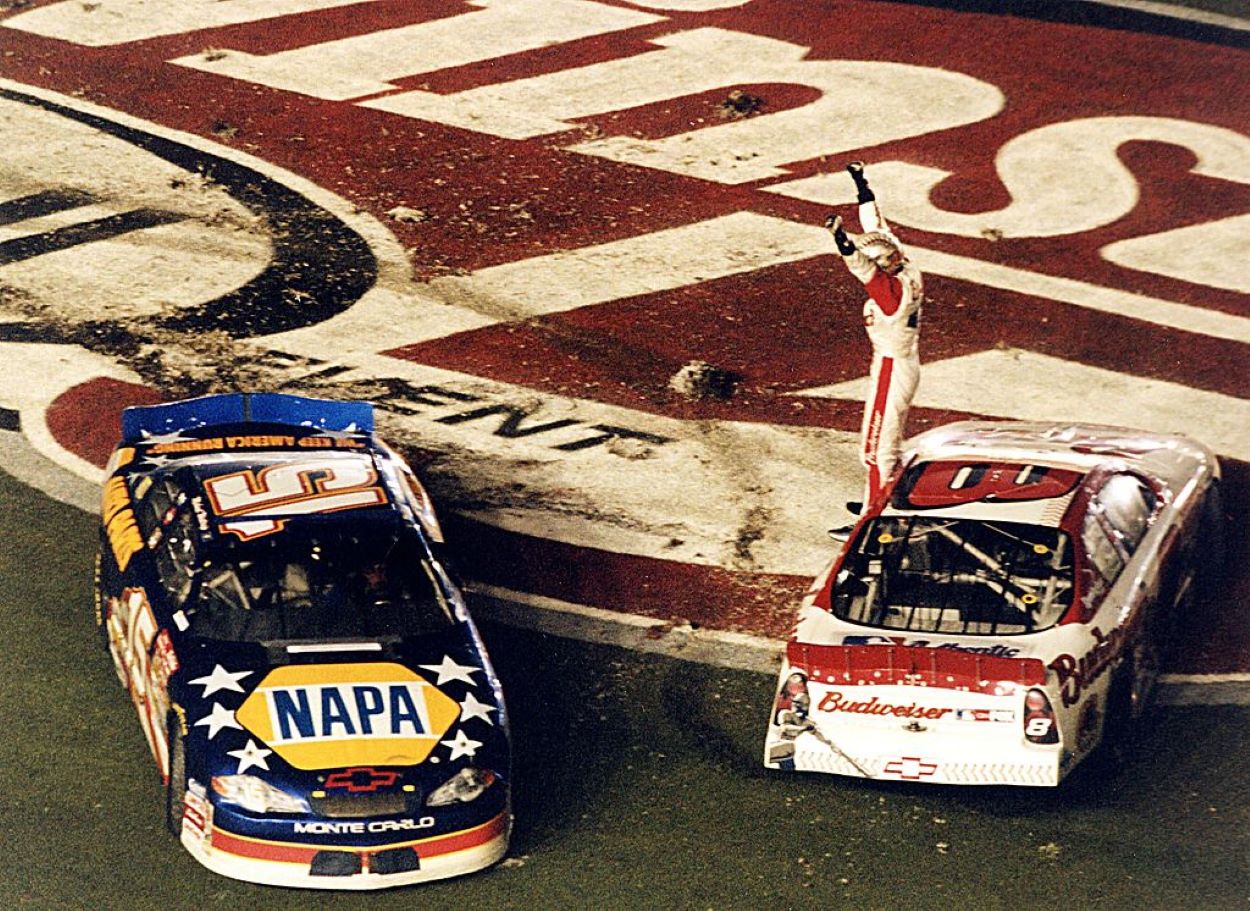 The moment Earnhardt crossed the finish line, capturing a checkered flag during the first Cup race at Daytona International Speedway since his father died on the final lap of the 2001 Daytona 500, emotions raced through anyone who witnessed the event, in person or digitally.
The emotion was inescapable, and Earnhardt paid tribute to the inspirational victory by placing an event helmet in the trophy case.
Conspiracy theories immediately popped up online. Who cares? It was a feel-good, made-for-TV moment NASCAR needed.
During a hall of fame video, Earnhardt said: "There's not a day that goes by that I'm not thankful that (the win) happened. … I feel like it was a gift.
"I can't tell people how much it matters to me. A lot of people, I think, were given a gift of closure and some relief. I wonder what we would have done over the next 12, 24 months or years had we not won that race?"
2003 NASCAR most popular driver award
His first of 15 such honors had a special yet sorrowful memory attached to it. While he had a distant relationship with his father during his teen years, the Earnhardts developed a true NASCAR bond in the final three years they had together.
The Intimidator was named the Winston Cup's most popular driver posthumously, and Dale Jr. accepted the award in his honor.
"I think that that moment and … that experience really put a lot of emphasis of the importance of that award …," Earnhardt said in a video. "And so for the rest of my career, every time I won it, I relived (accepting) that award for my dad, in a good way. It was a good thing."
Good thing, too, because Dale Jr. relived the honor every year from 2003-17.
Like Sportscasting on Facebook. Follow us on Twitter @sportscasting19.