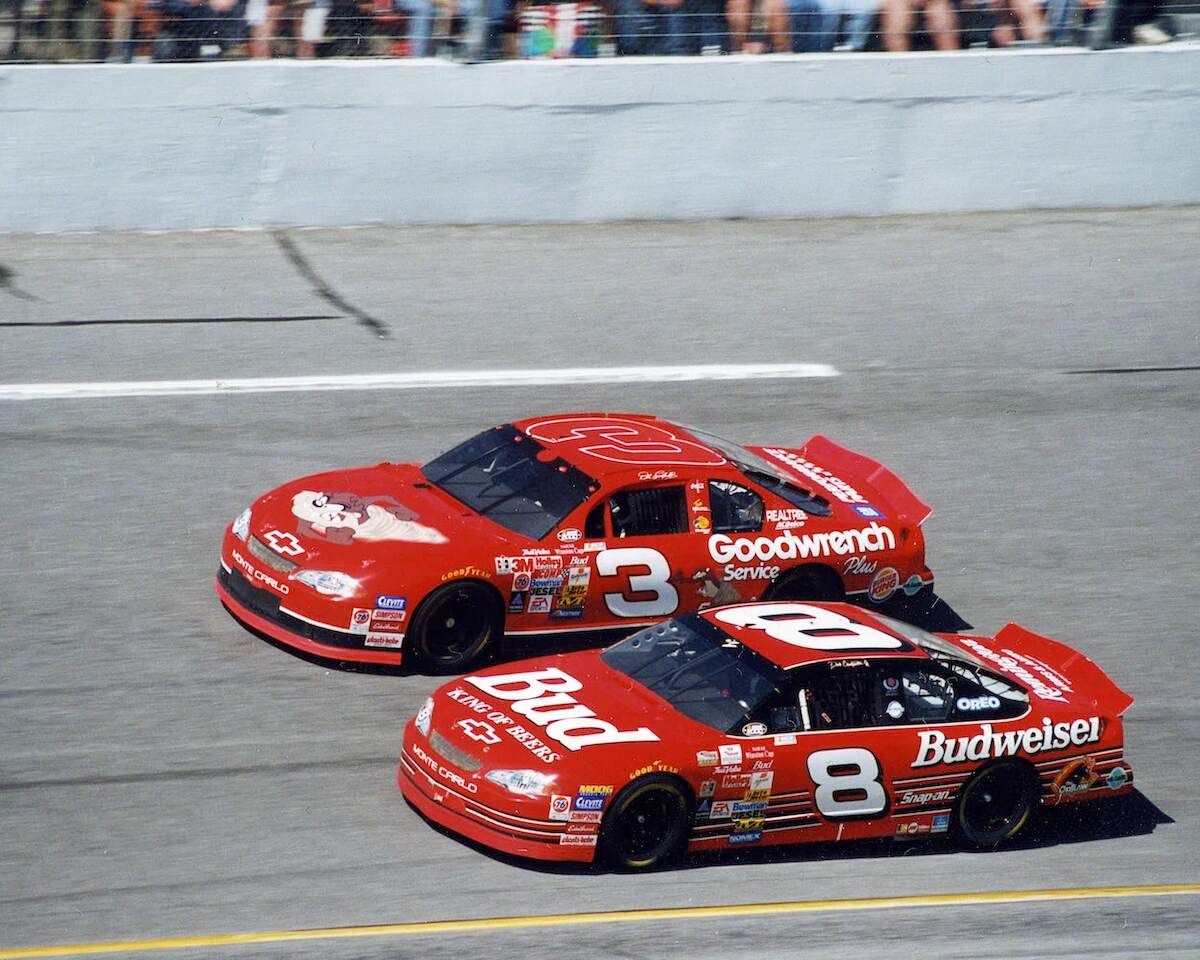 Dale Earnhardt Jr. Kept a Federal Crime He Committed Secret Because He Was More Afraid of His Father's Reaction Than Going to Jail
Dale Earnhardt Jr. kept a federal crime a secret from his father because he was more concerned about his father's reaction than jail.
Dale Earnhardt Sr. earned a reputation for his temper. If a fellow NASCAR driver upset him for whatever reason, Earnhardt let him know one way or another on the track during the race or afterward in the pit area. Not surprisingly, Dale Jr. was not immune from his father's outbursts on and off the track. 
Like any son, he felt his dad's wrath more than a few times growing up. However, on one particular occasion, when the younger Earnhardt was worthy of his father's anger for committing a federal crime that could have sent him to jail, it never came. That's because Junior never told his father about what happened, afraid of how bad the punishment would be.     
Dale Earnhardt's temper didn't discriminate
The Internet is littered with stories about Dale Earnhardt Sr. and his temper. Drivers like Rusty Wallace and Darrell Waltrip were often the target of his ire. But in 2000 at the Daytona 500, a year before his tragic death, Earnhardt had NASCAR in his crosshairs, unhappy with the rules package the organization had implemented for The Great American Race.
"That's the worst racing I've seen at Daytona in a long, long time," Earnhardt said in a post-race interview. "They took NASCAR Winston Cup racing and made it some of the sorriest racing and took racing out of the drivers and the crews' hands. We can't adjust and can't make our cars drive like we want. They just killed the race at Daytona. That's all I got to say."
Dale Earnhardt angered by his son's racing in Daytona 500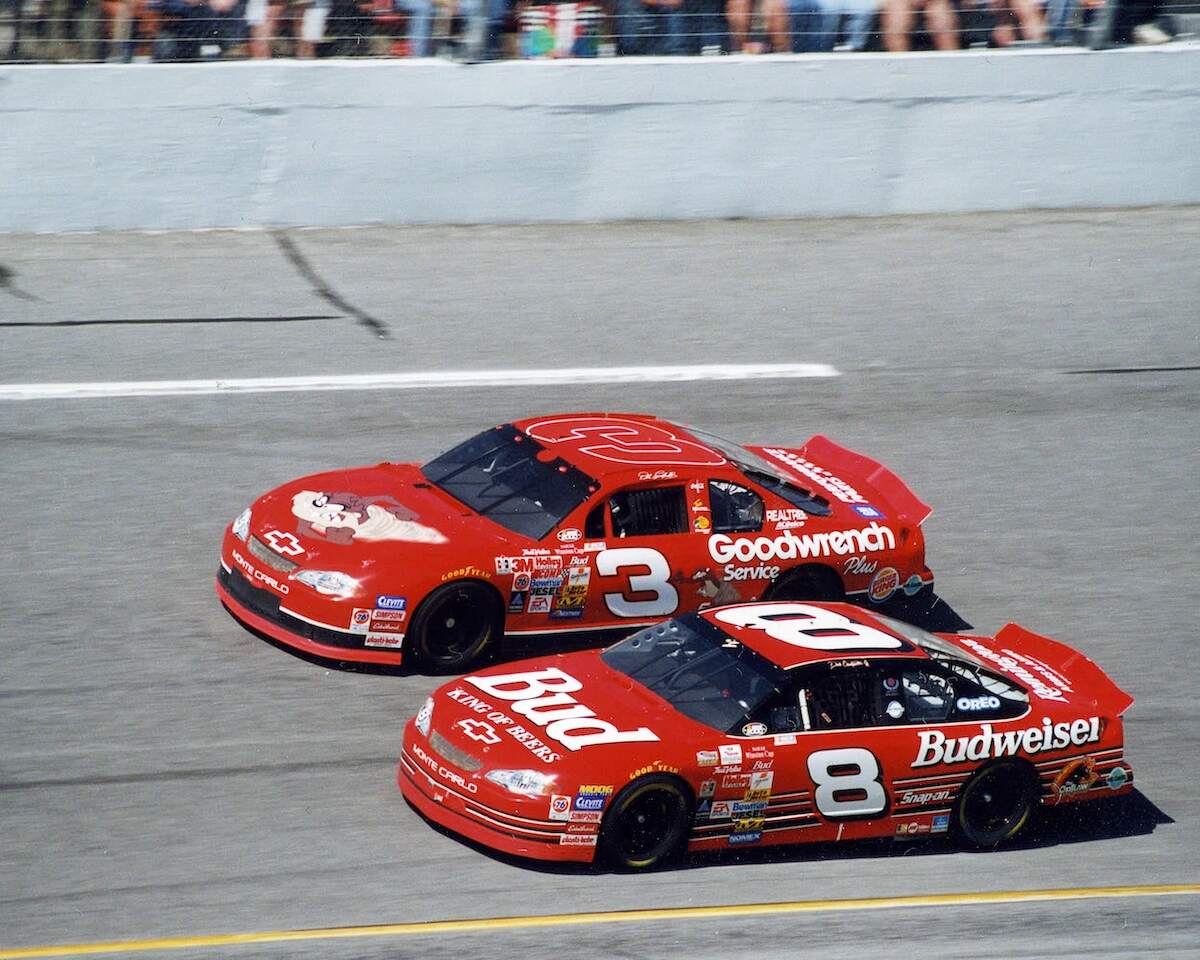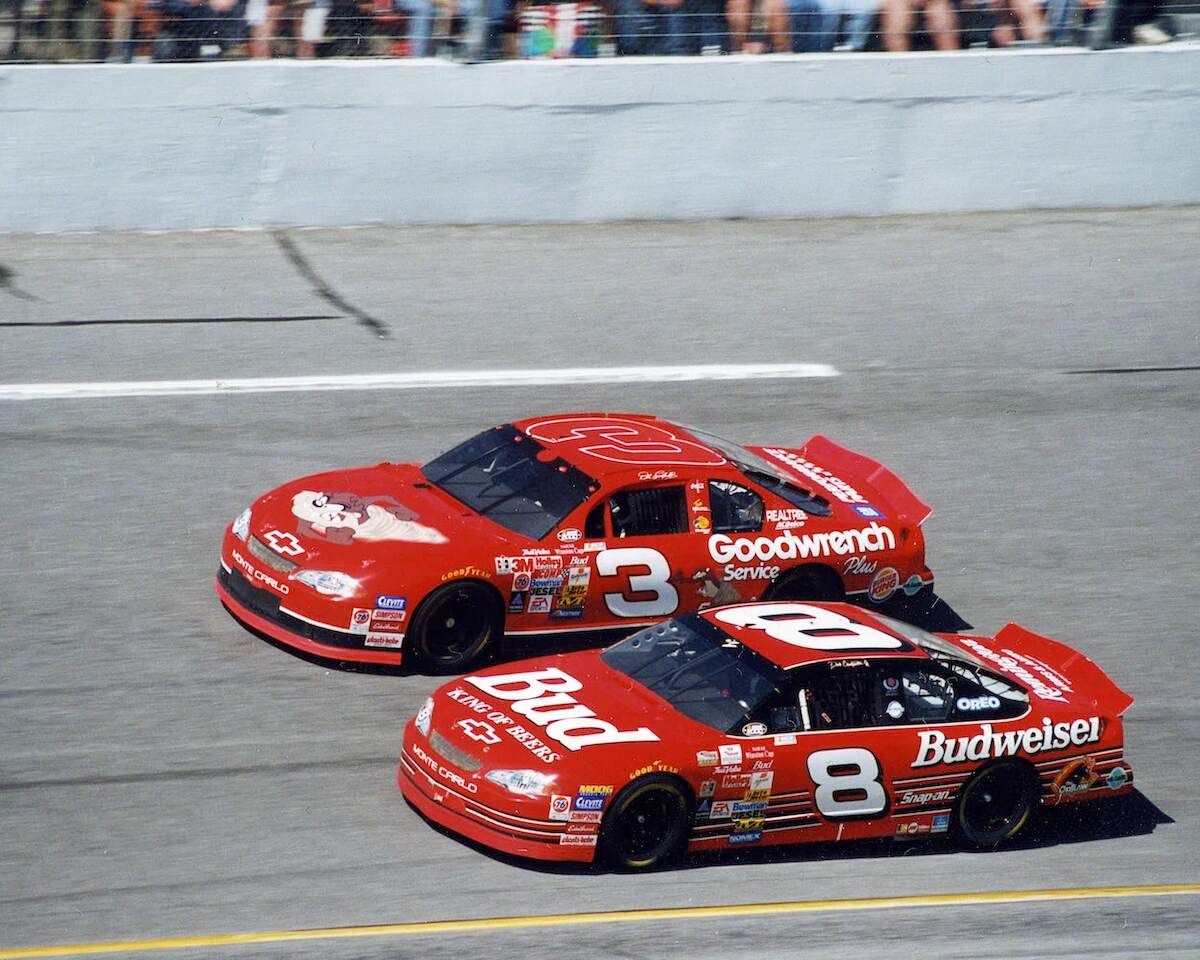 While Dale Earnhardt Sr. was miffed with NASCAR during the 2000 Daytona 500, he kept some anger in reserve for his own son. The elder Earnhardt was none too pleased with his namesake, who was racing in his first Daytona 500, for what happened at the end of the race that ultimately cost both drivers track position.
"He didn't work at all with anybody," Earnhardt said of his 25-year-old son. "He wanted to pass. That's all he wanted to do, so that's why he finished where he did."
While Senior was clearly agitated by his son's racing tactics, the final race standings didn't help. The younger Earnhardt finished his first Daytona 500 in 13th place. Dale Sr. finished 21st. 
Junior commits a federal crime his father never knew about
Being on the receiving end of his father's frustration and anger at the 2000 Daytona 500 was nothing new for Dale Earnhardt Jr. He had witnessed it growing up both at home and on the job. 
On an episode of the Dale Jr. Download podcast, Earnhardt said there was one time his dad didn't get angry at him for something awful he had done only because he never found out about it.
"The craziest thing I ever got away with was probably mailbox baseball. That's bad, and he would have destroyed me," Earnhardt said matter-of-factly. 
Earnhardt also admitted it wasn't his father or the thought of going to jail for committing a federal offense that deterred him but a couple of mishaps that caused injury and damage to his truck. 
"The one thing that turned me away from doing that was I had this S-10 truck with the sliding glass back door, and we hit one of those plastic barn-looking mailboxes, and part of it came in there and gave me a welt on the neck. And we missed the box one time and knocked a big dent in the bed of the truck. So that was enough of that." 
Dale Earnhardt Jr., like most teenage boys, did some stupid things in his youth. Fortunately, he didn't get caught playing mailbox baseball because it's a federal offense, and the penalty can be a hefty fine and jail time. Interestingly, jail or a fine wasn't as much of a concern as his own father's anger and the punishment he would have received.
Like Sportscasting on Facebook. Follow us on Twitter @sportscasting19.