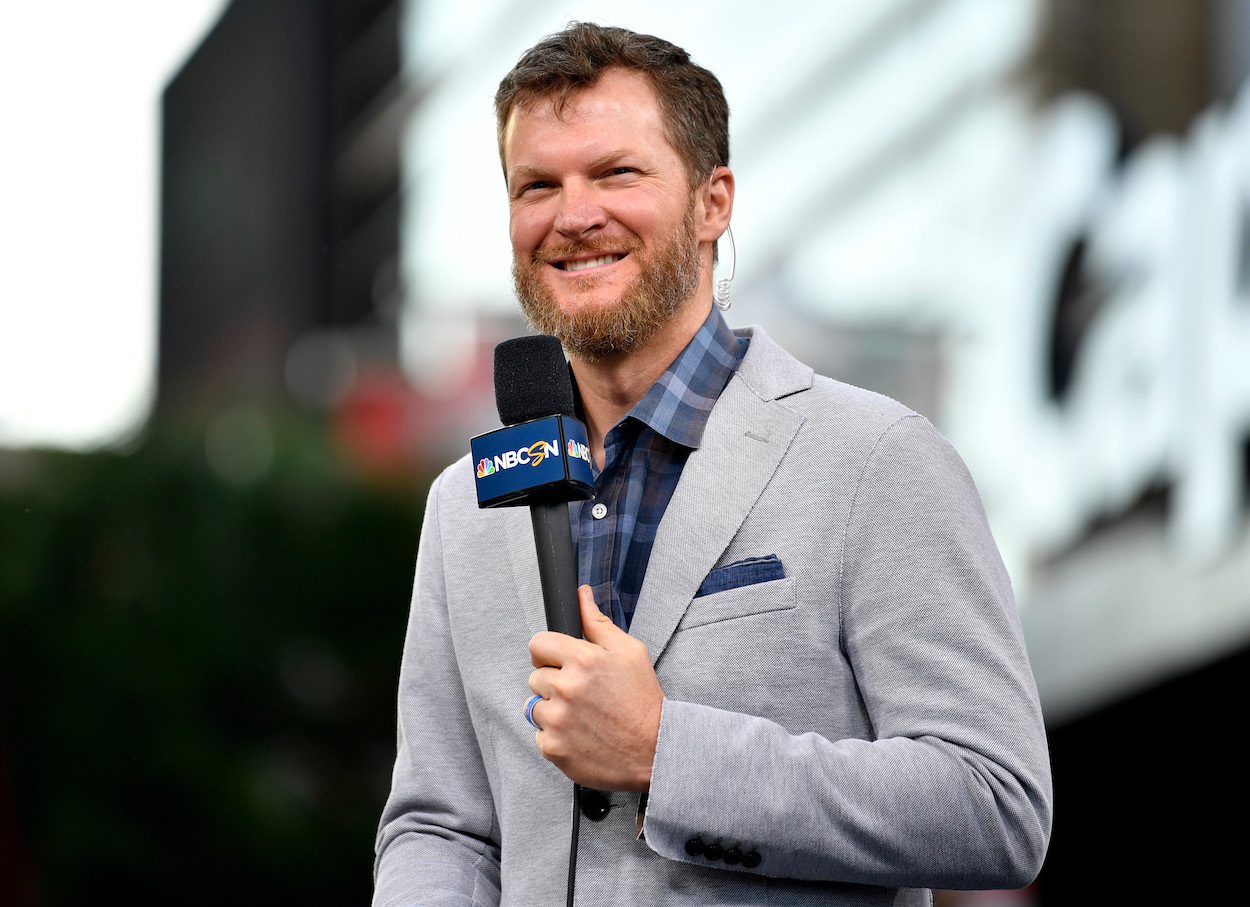 Dale Earnhardt Jr. Learns on Podcast About Possible Expansion of Brand Outside of Racing into His Other Passion
Dale Earnhardt Jr. is synonymous with NASCAR but fans learned on his podcast that he might be expanding his brand into something outside of racing in the future.
Dale Earnhardt Jr. is synonymous with NASCAR. He raced to two Xfinity Series championships and 26 Cup Series wins, including a pair of Daytona 500 victories. He was inducted into the NASCAR Hall of Fame earlier this year. 
Since his retirement after the 2017 season, he's been no less active in the sport. He's an analyst for NBC and its NASCAR coverage for the back half of the season, and host of his popular weekly podcast, the Dale Jr. Download. This week on his show, Junior learned his passion for music, which he's wanted to incorporate into his Dirty Mo Media company for years, might be doing just that in the not-so-distant future.  
Dale Earnhardt Jr. successful off track in media
Despite not racing anymore, Dale Earnhardt Jr. is still very connected to NASCAR and keeps others connected as well. In addition to his work as a race analyst during NBC's coverage, he's one of the leading voices in the sport through his popular podcast, where each week he conducts an in-depth interview with a guest, talks about current news and events, and responds to questions from his audience. 
An edited version of the show aired weekly on NBCSN before the network shut down at the end of 2021. Episodes are available on the Peacock streaming service.
But that's not all for the 47-year-old father of two. Earnhardt's Dirty Mo Media company, which his business partner Mike Davis founded, connects with fans through several other podcasts, including Door, Bumper, Clear, featuring three spotters, and The Burton Continuum, which tells the stories of the Burton family (Ward, Jeff, Harrison, and Jeb).
Dale Earnhardt Jr. learns music might be part of his future
During the "Ask Jr." portion of the latest podcast, a fan asked if the company had considered expanding its portfolio to include a music label. Junior, a self-admitted music lover who enjoys a wide range of genres, admitted he was thinking about that subject on his way to work and talked about how he had begged Davis for years to weave music into the shows. 
"In the perfect world, we're dropping songs into what we're doing, right. That's never really going to happen in our podcast," Earnhardt said, before Davis interjected. 
"Stop," he said. "See, I don't tell y'all the conversations I have and the things I have planned. That's not nearly as far away as you think it is." Earnhardt looked on with intrigue. 
When prodded by producer Matthew Dillner on what potential projects Davis might have in the offing, at the moment, he declined to go into further details but later admitted that Junior's pitch in the past of a specialty music podcast where he talked about his favorite songs might be a real possibility in the future. 
'It's as close as I get to being a DJ'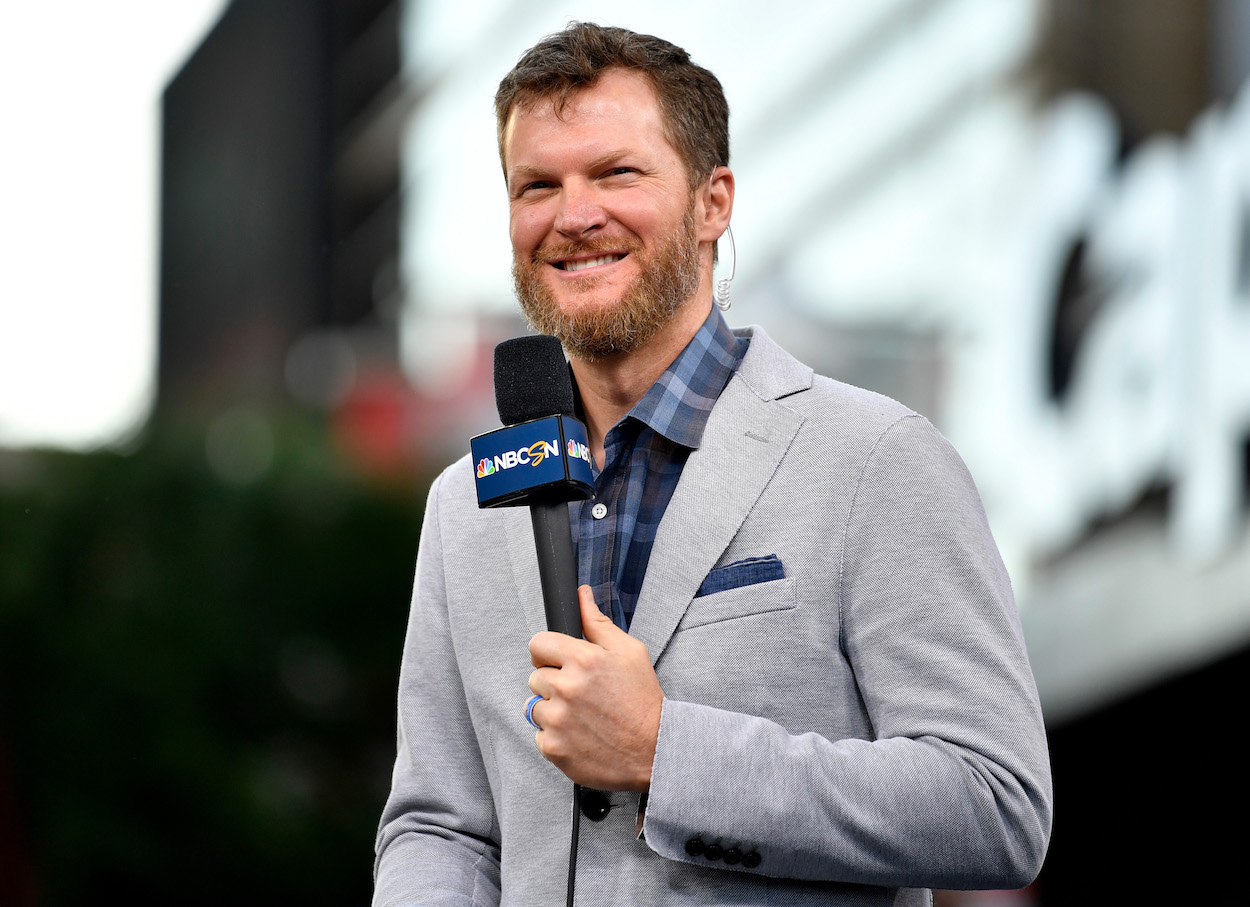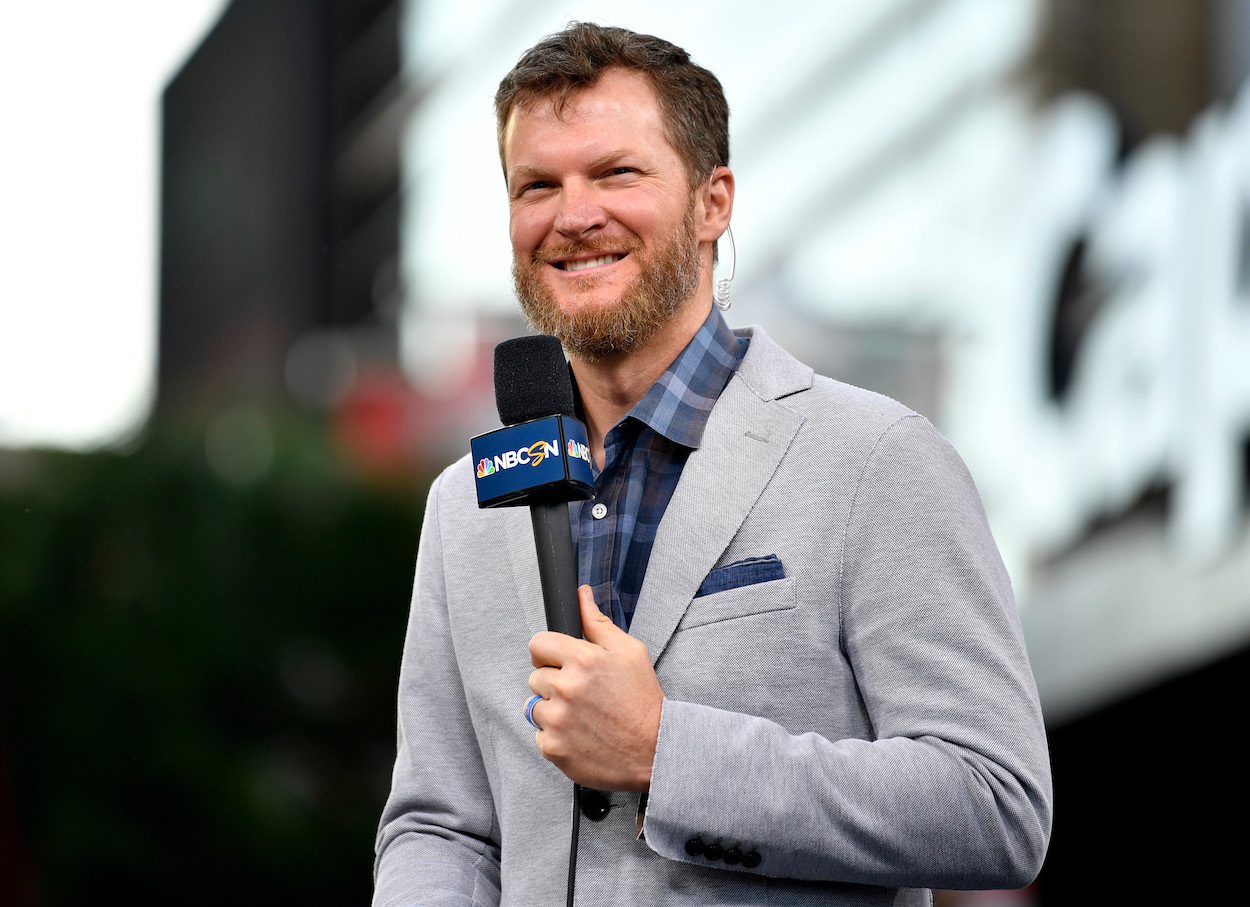 In that same conversation, Dale Earnhardt Jr. said he's always daydreamed of being a DJ. Interestingly, he said his work at NBC allows him to get close to that dream. 
"When we do the big network and our races are on NBC, sometimes, the producers will reach out to us and say what songs would y'all like. Dale, you can have five songs to pick. So when we go to commercial or we come back from break that song will be playing. That's really fun. It's as close as I get to being a DJ," he said.
It is. For now.  
Like Sportscasting on Facebook. Follow us on Twitter @sportscasting19.