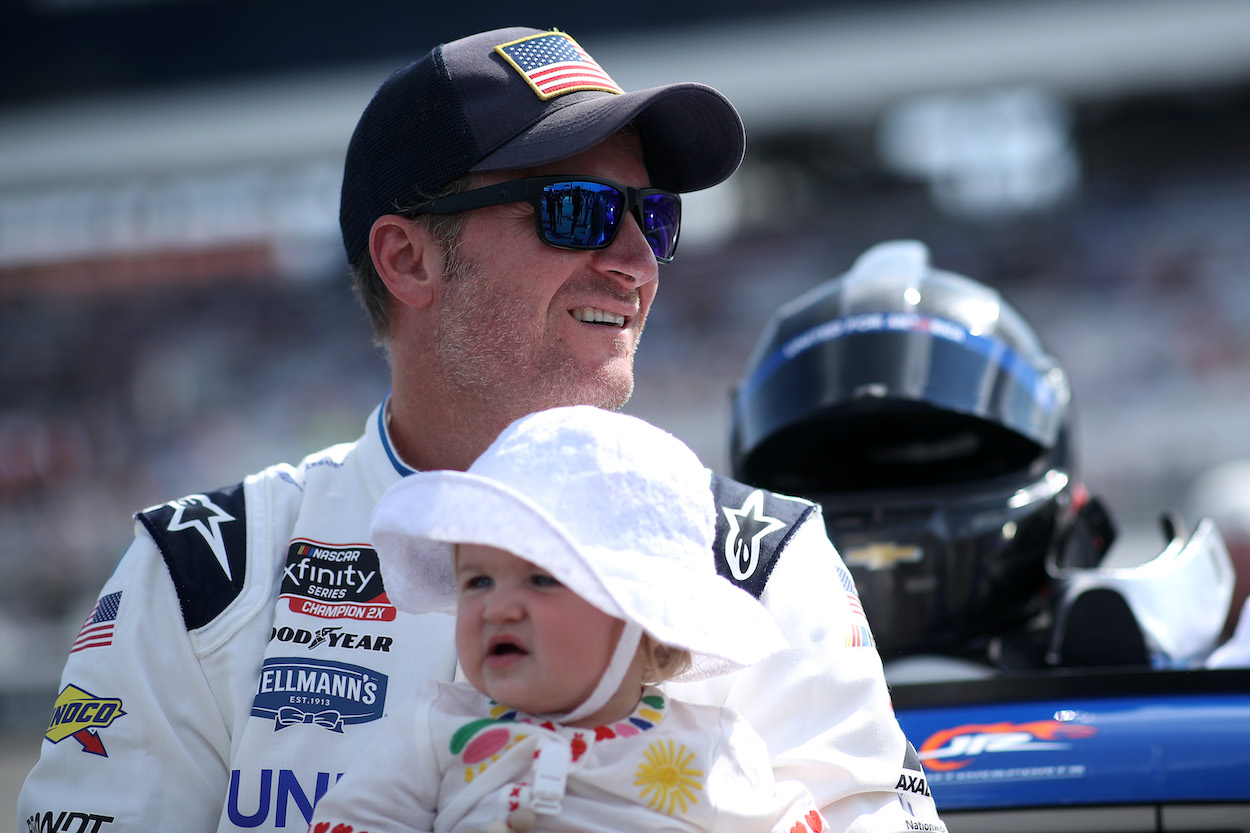 Dale Earnhardt Jr. Offers Surprise Admission About Racing Career and Something He Will Always Regret
Dale Earnhardt Jr. received a basic fan question on his podcast but his response turned out to be lengthy and included a surprising career regret.
Dale Earnhardt Jr. was recently inducted into the NASCAR Hall of Fame for his many achievements on and off the track, including a pair of wins at the Daytona 500. 
This week on the Dale Jr. Download podcast, one fan asked the 47-year-old a rather innocent question about his racing career. The always-honest Earnhardt provided a lengthy answer that interestingly included an admission about his career for something that he will always regret. 
Dale Earnhardt Jr. still races once a year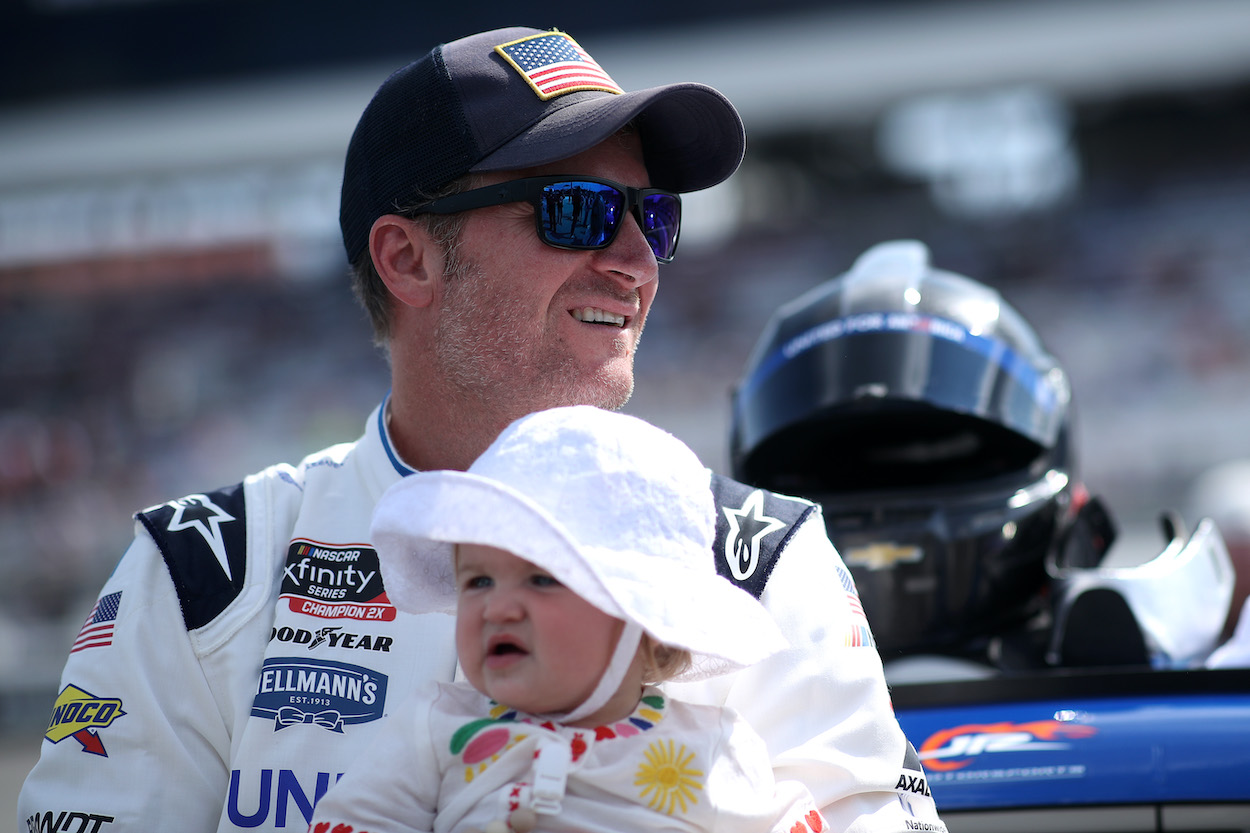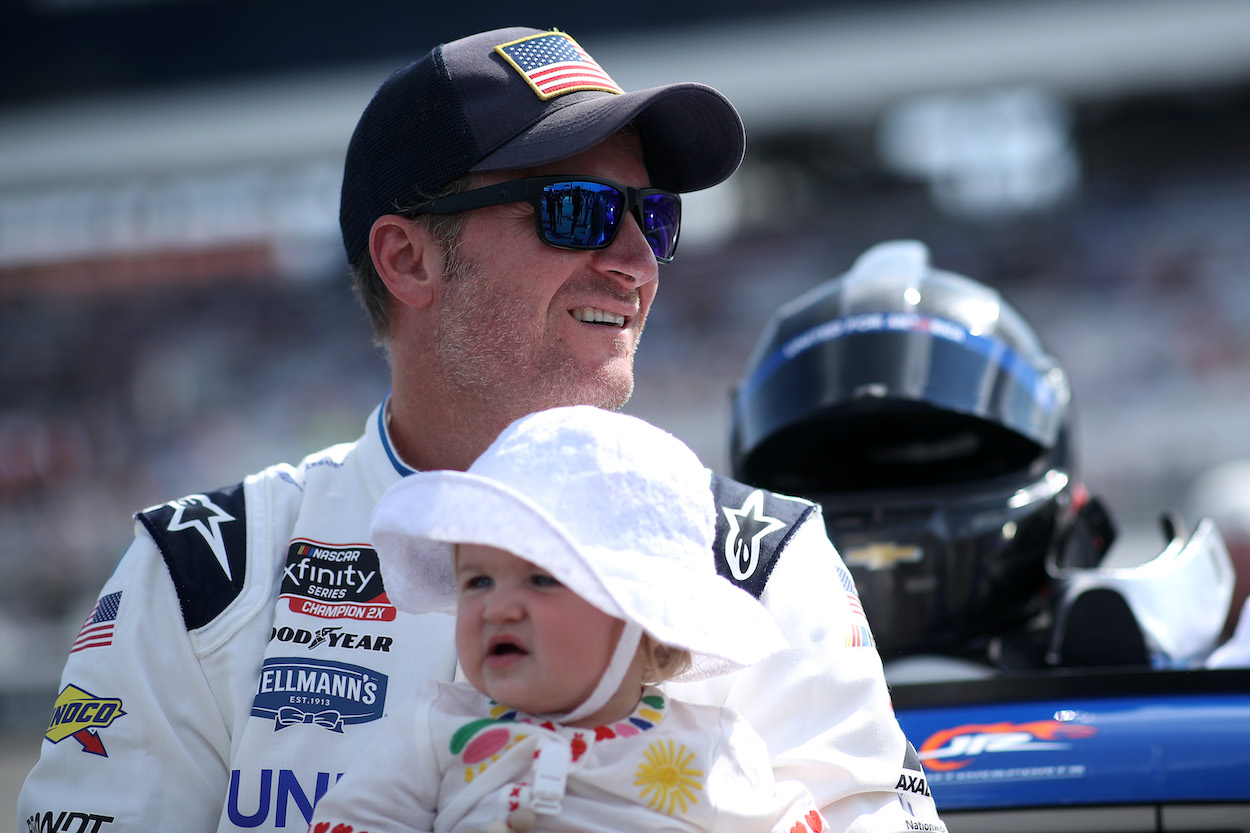 Dale Earnhardt Jr. raced to a very successful career over more than 20 years in the NASCAR Cup and Xfinity Series. He ended with a combined 50 wins between both series, including a pair of Xfinity championships in 1998 and 1999, and a couple of Daytona 500 victories in 2004 and 2014.
He retired from full-time racing after the 2017 season. Since that time, Earnhardt has managed to get inside a car and return to the track once per season. And he's unsurprisingly had success each time in his JR Motorsports car with three top-5 finishes. 
Last year was the worst result of his one-off races when he finished 14th at Richmond. 
Earnhardt admits to a single regret
During the "Ask Jr." portion of his latest podcast, Earnhardt talked about Carson Kvapil and the first JR Motorsports win of the season at the CARS Tour Old North State Nationals at Caraway Speedway. When a fan asked if he had ever considered attempting to run a super late model race like the Snowball Derby, he promptly shot it down and then offered a more in-depth answer that included a surprise admission. 
"You know, I will probably regret not trying to do some of those things when I was younger," Earnhardt said before pausing. "Yeah, I'm probably going to regret that a little bit or not knowing what going and doing that would be like or feel like. I've never drove a super late model.
"I was, to a fault, I was really loyal, so when I got into late model stocks I was like that's the best late model style racing there is. This is better than supers. This is better than pros. I was a loyalist and thought driving late model stocks was the better experience or better for you. Whatever. It's not true. So I probably steered myself away from driving supers or ever trying them." 
Explained last year why he won't race in late models in future
Back in September on the eve of his one-off Xfinity Series race of the season at Richmond, Earnhardt visited with reporters and was asked if he ever considered racing more than the once a year with NASCAR, including other types of racing. He admitted that he did, but there was just one thing standing in his way — fear of embarrassment. 
"It is a little nerve-wracking, and that's kind of probably why I don't try and go race late models with Josh or haven't done anything like that in the past is just you roll in there, and people go, 'Oh, you know, he's got this experience and he's got this car and this is how he should run,'" Earnhardt said. "I wish I was more like Chase Elliott. He just races. And if he wins, he wins. He don't care if he doesn't run good. He goes and runs Chili Bowl. Does all these other things. He knows in his mind what the reality of the situation is and if he gets outran by them guys, he knows why that happened and he's fine with that. 
"I wish I was a little more like that where I could just go and do and not worry about getting beat and getting outran. I'd probably race a little bit more. I'd go have some fun in our late models or something at the local track or something because they'd definitely whip me if I went and did that."
Like Sportscasting on Facebook. Follow us on Twitter @sportscasting19.