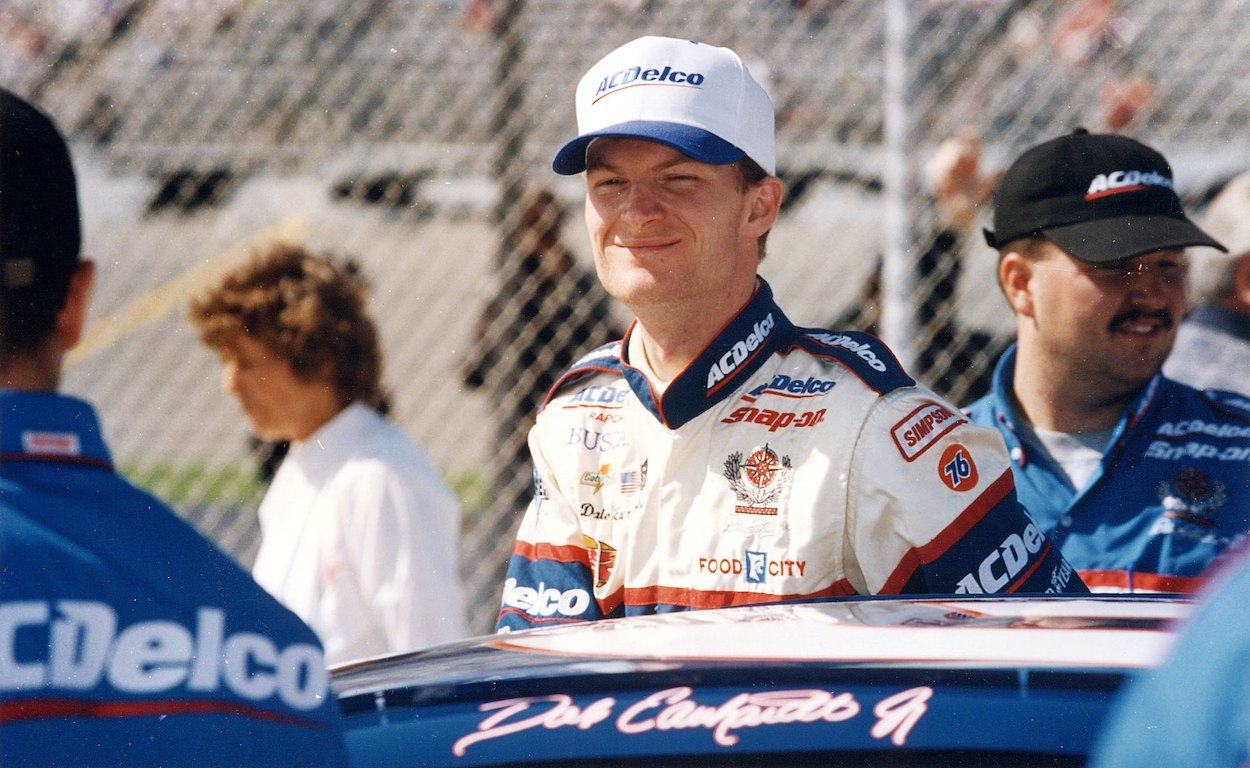 Dale Earnhardt Jr. Remembers Frightening 1998 Daytona Crash Where He Flipped for First Time: 'Hell Yeah! That Was Wild!'
Dale Earnhardt Jr. details the first time he flipped a car at Daytona in 1998. His legendary father won his one and only Daytona 500 a day later.
Dale Earnhardt won his one and only Daytona 500 in 1998. It was understandably a memorable moment for the legendary driver and the sport. Most forgot about what happened the day before when his son, Dale Jr., was involved in a frightening accident, got airborne, and flipped in a race car for the first time in his career. Here's a look back on that scary crash and how Junior saw it from inside the cockpit. 
Dale Earnhardt Jr. flips for first time during 1998 crash at Daytona
Prior to the 1998 Busch/Xfinity Series season, Dale Earnhardt Jr. had raced fewer than a dozen NASCAR races. That year, his first time to race at Daytona, was one he won't ever forget. 
With less than 20 laps remaining in the race, Earnhardt was racing on the outside of Dick Trickle when Buckshot Jones got a run from behind and tapped the right rear of Trickle's No. 64 car. A chain reaction ensued as Trickle tapped the left rear of Earnhardt, who was about to experience the wildest moment of his career.
Traveling around 170 miles per hour, Earnhardt's No. 3 car turned 180 degrees and was now facing the cars behind him before the rear of his car began to lift off the ground. In one sweeping motion, the car flipped once and twisted forward simultaneously, before glancing off Trickle's hood and crashing down hard on the two left-side wheels. 
Incredibly, the car finished on all four wheels, slid through the infield grass, and eventually came to a stop after tapping the inside wall. 
Dale Jr. details are fuzzy on crash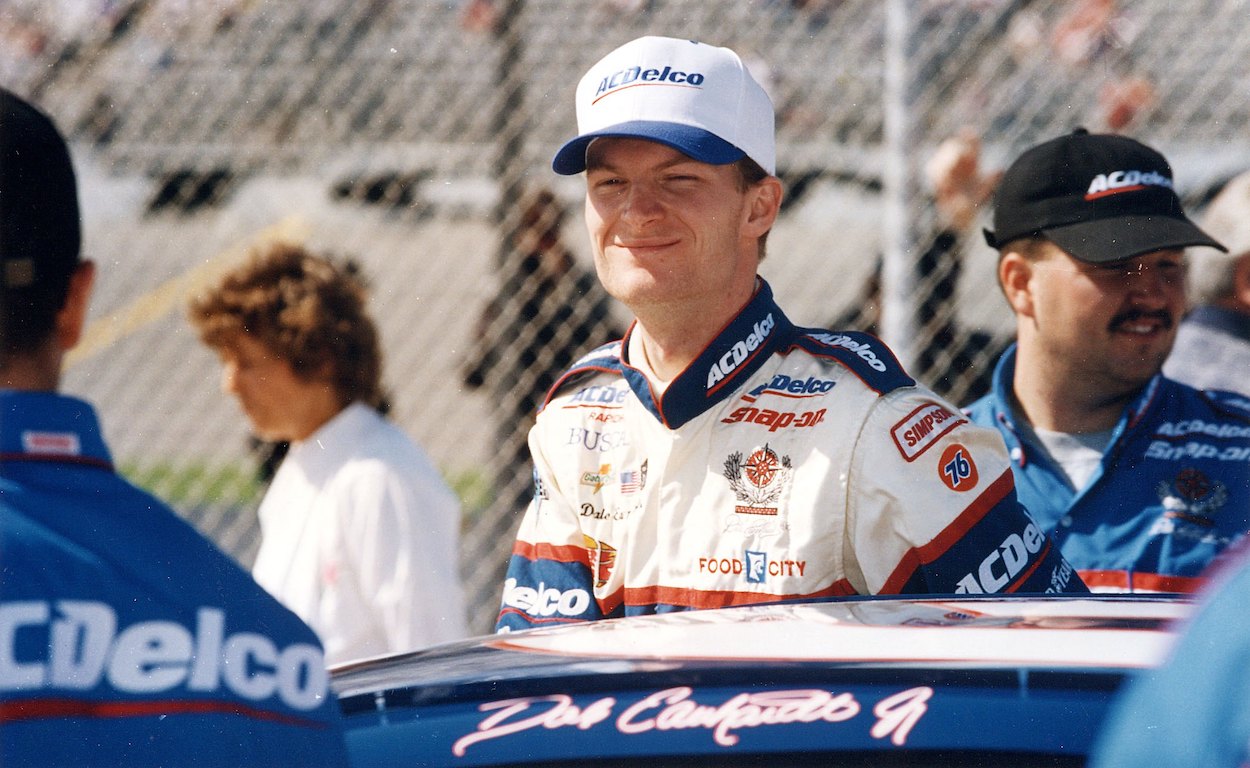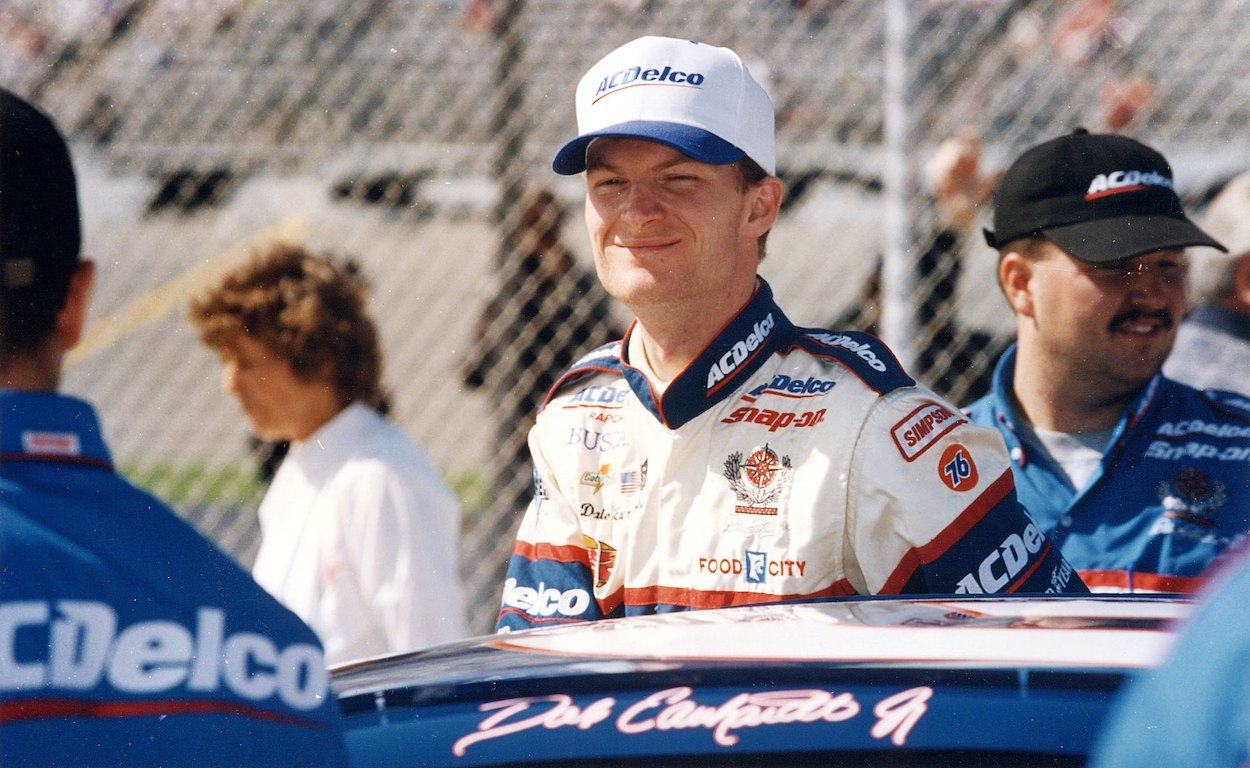 In 2001, Dale Earnhardt Jr. recounted the details of that 1998 crash in his book Driver #8. However, they didn't necessarily match up with what happened during the race. 
"My first race was in 1998, and it ended with my car flipping down the back straightaway at something like 170 miles per hour," Earnhardt said. "As I was flipping, all I could see was earth, sky, earth, sky, earth, sky… When I flipped for the final time, the ground looked as if it was being thrown at me like a giant prop from the movie Twister.
"Only after the car came to a stop did I realize I had landed upside down. It was as wild and exhilarating as any ride I've ever taken. When you clear your head and realize you're not seriously hurt, you think, 'Hell yeah! That was wild!'"
Earnhardt's recollection might have been foggy because, according to various reports, after the race he fell down when he got out and tried to do an interview. His crew noticed later that the wreck had thrown him sideways so hard that his helmet had bent the car door.
Dale Sr. wins one and only Daytona 500
While Dale Earnhardt Jr.'s career at Daytona got off to an inauspicious start in 1998, it wasn't a predictor of things to come. He eventually went on to win the Daytona 500 twice in his career, in 2004 and 2014 — one more time than his iconic father.
The day after Junior's scary 1998 crash, Dale Sr., after years of close calls, finally sealed the deal, holding off Bobby Labonte to win his lone Great American Race. It was the only milestone achievement in his illustrious career that had eluded him for years.
And that track, which scared Dale Jr., and finally crowned Dale Sr. in the sport's biggest race, would be the same place three years later that would take the legend's life on the final lap.
Like Sportscasting on Facebook. Follow us on Twitter @sportscasting19.