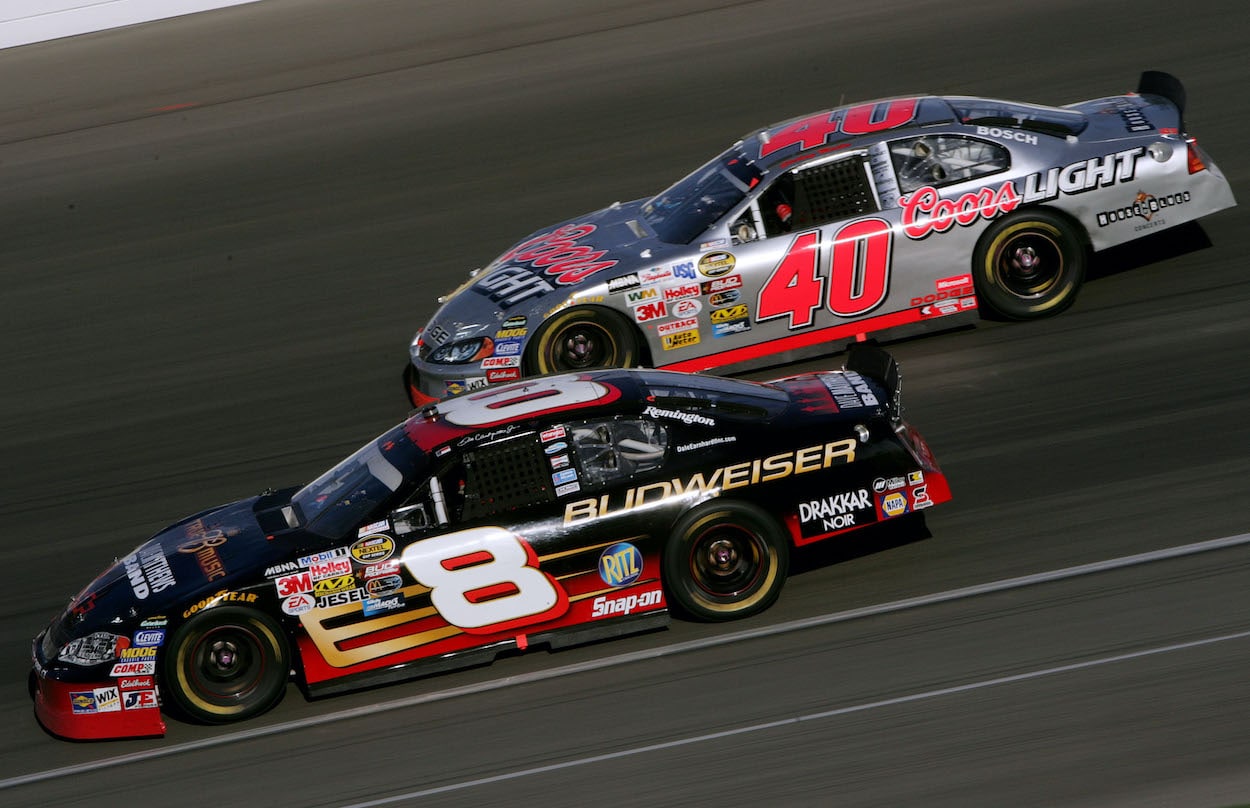 Dale Earnhardt Jr. Heartbreakingly Shares That Sterling Marlin Still Tormented by 2001 Daytona 500 and Regularly Watches Final Laps 
Dale Earnhardt Jr. recently shared on his podcast the heartbreaking story of Sterling Marlin and how he still watches the final laps of the 2001 Daytona 500 on a regular basis.
The 2001 Daytona 500 is a race NASCAR fans will never forget. But the pain from that tragic day, as is the case whenever there's a personal loss, has waned, and most have moved on. Unfortunately, Sterling Marlin hasn't.
Dale Earnhardt Jr. revealed as much recently on his podcast when he heartbreakingly shared that the 65-year-old driver, who is battling Parkinson's disease, still regularly watches the final laps of the race and questions what he might have done differently. 
Dale Earnhardt tragically killed at 2001 Daytona 500 
After years of trying, Dale Earnhardt finally won his elusive Daytona 500 in 1998. Three years later, he was running near the front heading into the race's final lap, but instead of pushing for his second career 500 win, he watched Michael Waltrip and Dale Jr. battle for it in front of him in his two DEI cars while he raced against numerous drivers challenging for position. 
Tragically, The Intimidator never saw the finish. Instead, Sterling Marlin made contact with the left rear of the No. 3 car going into Turn 4, which sent Earnhardt left before he went up the track for a hard impact into the outside wall and collected Schrader.
Sterling Marlin receives death threats 
Everyone was shocked and saddened by Earnhardt's death. Sterling Marlin was no different. Unfortunately, his grief was intensified because it included numerous death threats.   
In order to try and minimize the aggressive response by some fans, Marlin held a teleconference with reporters to address the situation a couple of days after the race. 
"It was just strictly a racing accident. Things happen and people are going to look for somebody to blame," Marlin said. 
"I think if people just come back to their senses and listen to what everybody is saying, and watch the tape, there's no question. That's all I ask. Just use common sense and look at the tape. That's all you've got to do."  
In reviewing the full transcript of that call, Marlin mentioned "look at the tape" six times. He was pleading with fans to stop blaming him for something that wasn't his fault, and the video evidence would confirm it.  
Marlin has sadly followed his own advice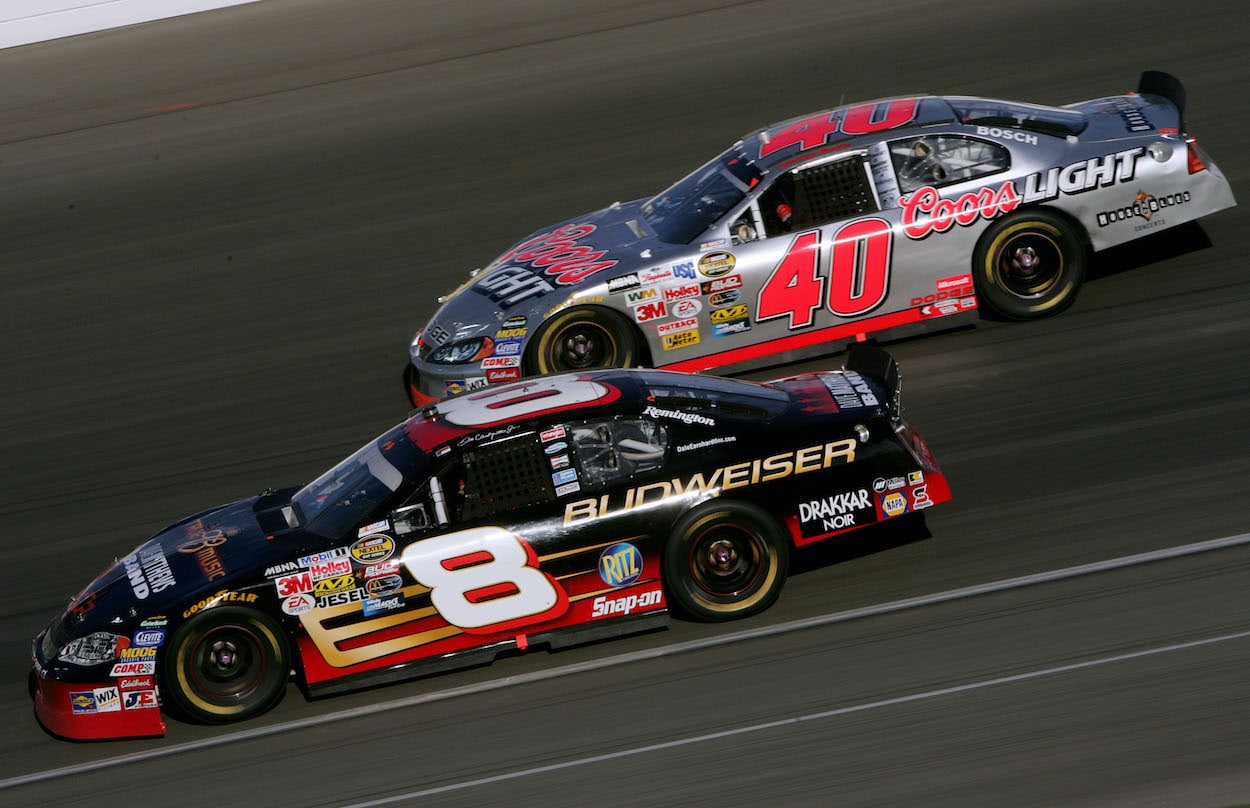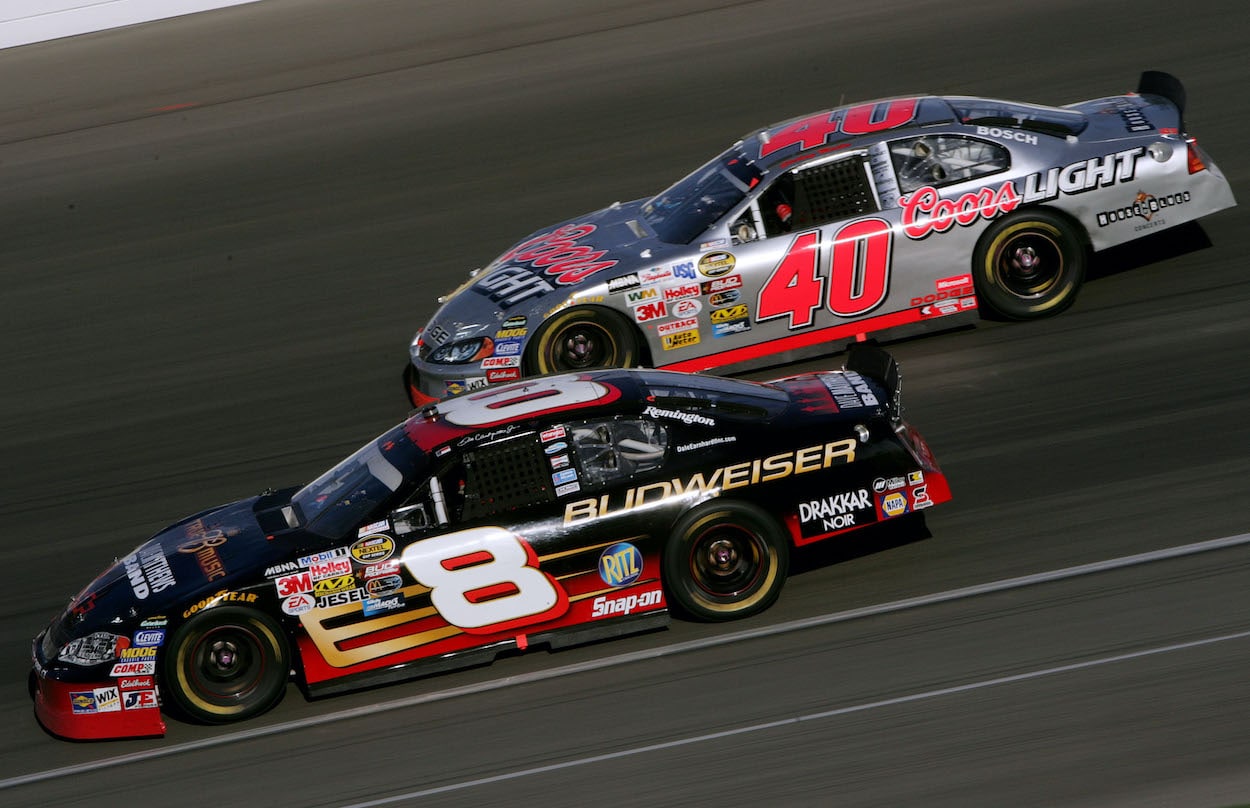 Sterling Marlin appeared recently on the Dale Jr. Download. During his visit, the two-time Daytona 500 winner briefly touched on the subject of the 2001 race but avoided going into detail. However, after the podcast, Earnhardt revealed on the Download Wrap-Up Show what he had learned behind the scenes from Marlin's associates who attended the visit with him. What he had to say was absolutely heartbreaking. 
"So Sterling wouldn't open up about it," Earnhardt admitted. "He came to the studio with some friends of his, which we like that — we like people to be here and support. It makes the person in the chair more comfortable.
"They said about once a month he watches the last 10 laps of that race, maybe looking at what might could have been done or happened differently. And that it still bothers him. He wouldn't share that with us, which is fine, but, I hate that."
Everyone hates that.