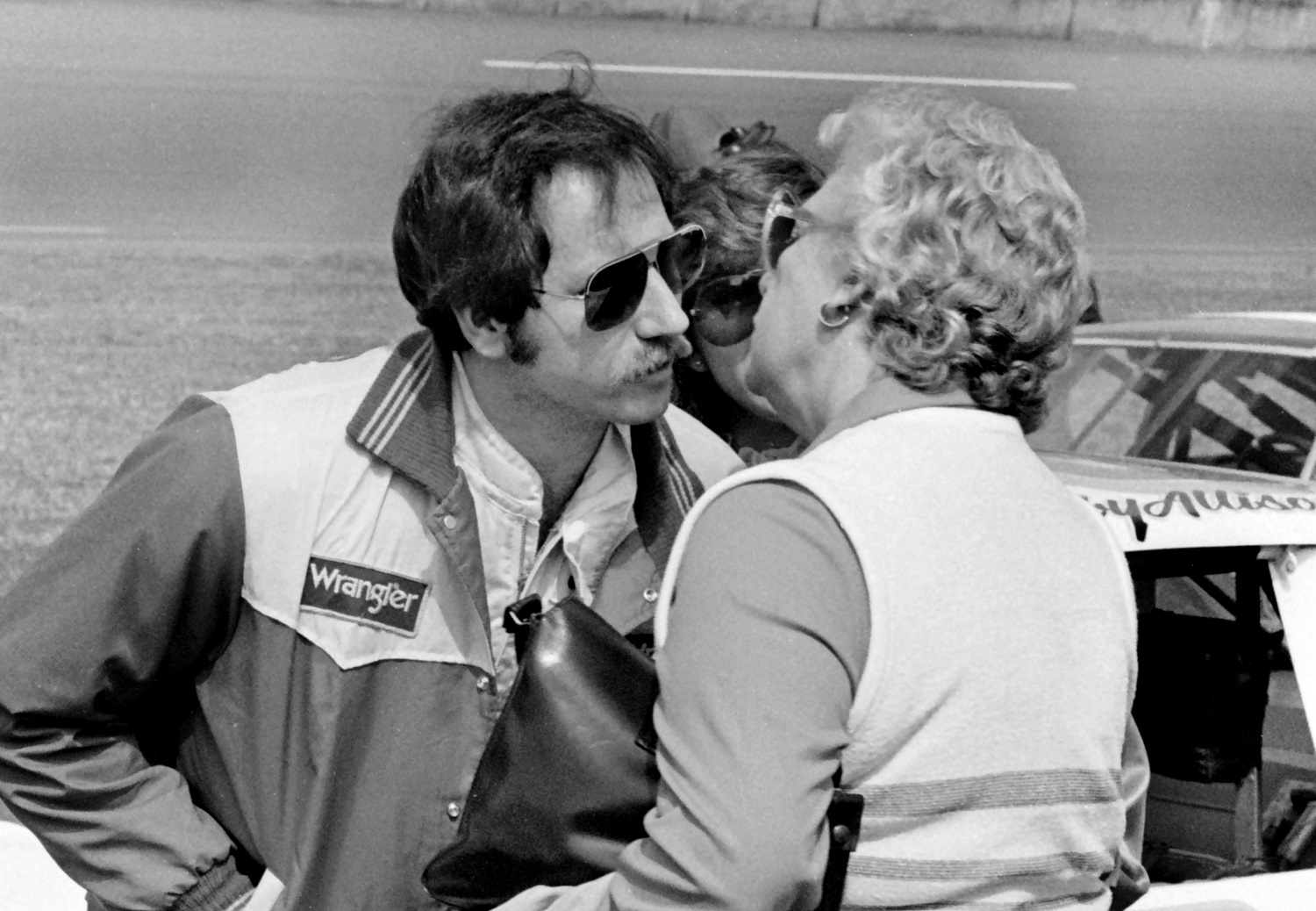 Dale Earnhardt Jr. Has Lost the Buffer Credited With Keeping 'The Intimidator' in Check
Retired NASCAR great Dale Earnhardt Jr. revealed over the weekend that grandmother Martha Earnhardt has died at the age of 91.
The final few weeks of 2021 have been devastating to Dale Earnhardt Jr. and his extended family. The retired NASCAR star has had to endure the loss of two close relatives, each of whom played a significant role in shaping his life and a career that made him one of the most popular figures in motorsports.
Martha Earnhardt has died at the age of 91
Dale Earnhardt Jr. revealed the death of his "Mamaw" over the weekend. Grandmother Martha Earnhardt, matriarch to one of the best-known families in racing, died on Christmas Day at the age of 91. She married accomplished dirt-track racer Ralph Earnhardt in 1947 and was the mother of Dale Sr., Danny Sr., Randy, Cathy, and Kaye. Ralph died in 1973, and Martha remained the glue of the family for nearly half a century.
Dale Earnhardt Sr., of course, became a legend in the NASCAR Cup Series, winning seven season championships and finally reeling in an elusive Daytona 500 crown in 1998. His brother Danny was a longtime fixture in the family's race shops.
While racing consumed so much of her husband's time, Martha Earnhardt raised the family in Kannapolis, North Carolina.
"Please keep our family in your thoughts and prayers," a statement from Dale Jr. and his sister, Kelley Earnhardt Miller, said. "And thank you so much for loving our Mamaw as if she were your own. She was not just the matriarch to our family, but she was the matriarch to multiple generations of race fans."
Dale Earnhardt Jr. lost the buffer credited with keeping his father in check
Growing up as the son of a famous sports figure has its perks, but Dale Earnhardt Jr. also had to deal with the demanding side of his father. In light of the fact that Dale Sr.'s best-known nickname was "The Intimidator," that would seem to be a given.
Dale Sr. began competing full-time in the NASCAR Cup Series in 1979 and accumulated 76 victories in 676 starts. From 1983 to 2000, he finished outside the top 10 in season points just once and remained consistently inside the heads of rivals.
Dale Jr. said his grandmother was the buffer who kept his father reeled in during family time.
"Dad could be intimidating in a fatherly way and that's very tough as a kid," Earnhardt Jr. said on the Dale Jr. Download podcast, as recounted by the Charlotte Observer. "He'd beat and bang guys out on the racetrack, but then they'd go their way and he'd go his way, and they wouldn't see each other for a week."
"I had that every day. But when Mamaw was around, or when we were at her house or if she was at our house, she mellowed him. You knew 'The Intimidator' wasn't gonna come out. She was kind of the leader."
Danny Earnhardt Sr. died earlier this month
Just two weeks before the death of Martha Earnhardt, the well-known racing family announced that Danny Earnhardt Sr. had died. He had been a longtime fixture in the race shop, as well as someone to whom Dale Earnhardt Jr. could look for guidance.
Danny Sr. appeared on a podcast episode with his nephew, and Dale Jr. revealed the extent to which his uncle played an important role in his life beyond preparing cars to race.
"I know that you approve of Amy (Earnhardt's wife) and that means a lot to me," he said. "Because I did want to make Daddy proud and that's kind of a big decision in life.  And I did want to do that one the right way and make a good choice that he would be happy with. And I feel like I kind of did because of the way you feel about it."
In the same podcast, Danny took credit for seeing something in his nephew that one of NASCAR's legends hadn't yet realized. Dale Jr. was running late models around Myrtle Beach and beginning to get serious about moving up. Danny came out to watch one of the races and saw a star in the making.
"I called Dale the next morning and I said, 'That boy can drive a race car.' He said, 'Oh, you can't go by one race. What are you talking about?' I couldn't tell him nothing. But I guess the rest is history."
Like Sportscasting on Facebook. Follow us on Twitter @sportscasting19.