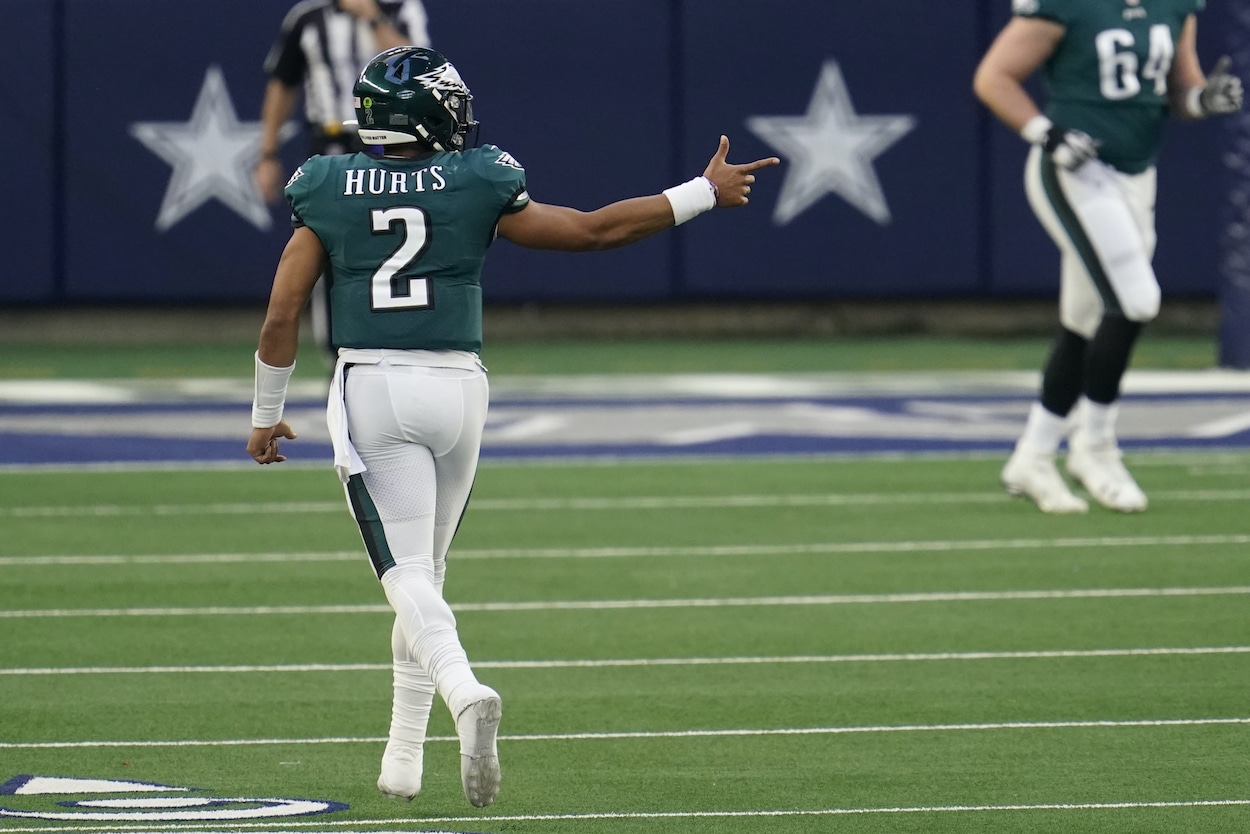 Dallas Cowboys Foolishly Give Jalen Hurts and the Philadelphia Eagles Bulletin Board Material Ahead of Crucial NFC East Showdown
Jalen Hurts now has some extra motivation to beat the Dallas Cowboys on Sunday Night Football.
Whenever the Philadelphia Eagles line up against the Dallas Cowboys, they don't need any extra motivation leading into the game. Destroying their most hated rival and making a statement in the NFC East is normally motivation enough.
But Demarcus Lawrence evidently thinks the Eagles need another reason to try and run up the score this week. Ahead of the crucial division matchup, the Cowboys defensive end took an unwarranted shot at Jalen Hurts and claimed he's not scared of the 5-0 Eagles in the slightest.
Get your popcorn ready for Sunday Night Football. This should be fun.
Cowboys' Demarcus Lawrence gives Jalen Hurts and the Eagles bulletin board material
The Eagles are the only undefeated team left in the NFL. At 5-0, Philadelphia is starting to be considered one of the three best teams in football and a proper Super Bowl contender in 2023.
Leading that charge has been Hurts, who currently ranks seventh in the NFL in passing yards and second in rushing yards among QBs. But Lawrence isn't impressed.
"Has he played us? All right. All you need to write is he hasn't played the Cowboys yet, so we don't know how good he is," Lawrence told reporters Thursday.
Lawrence did give Hurts and the Eagles offense credit for how well they've played this year, but he's not shying away from the matchup.
"They do have a pretty good offense," Lawrence said, per Jon Machota of The Athletic. "They got a good WR corps, good QB, good O-line, so they're well-rounded.
"But also, 'we 'Dem Boys,'" he continued. "Remember that. Don't worry about it. Y'all will see it on Sunday."
Lawrence has the right to be cocky. Dallas' defense is giving up the third-fewest points per game in the NFL through five weeks, and it ranks second in the league in sacks with 20. Philly will be the Cowboys' toughest test to date, but Lawrence is confident the defense won't be overmatched.
"Y'all (are) asking me questions like I should be worried about (the Eagles)," he said. "Never worried. Never scared. Never quivering from any situation. But I just want y'all to understand that we coming to play, too."
The Eagles aren't worried about the outside noise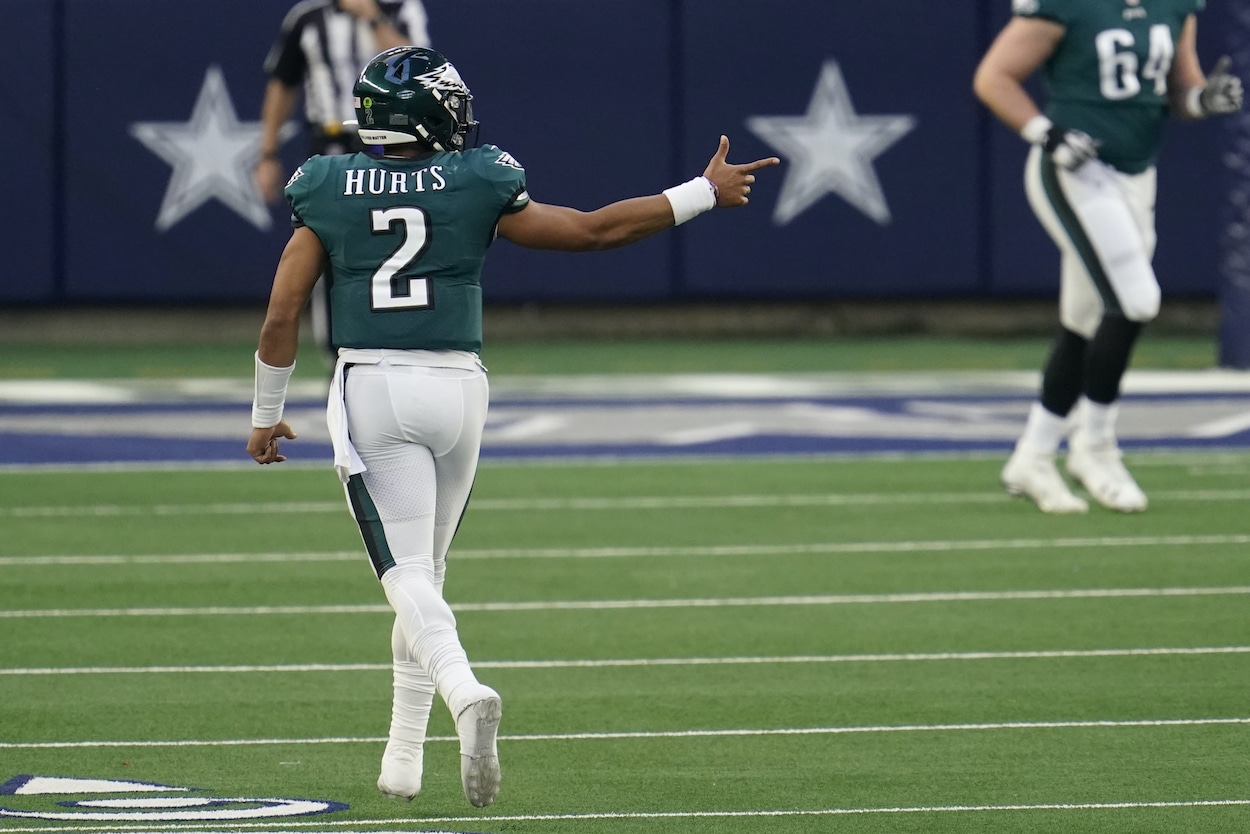 Lawrence may have gifted the Eagles some extra motivation heading into Sunday Night Football, but head coach Nick Sirianni said the only motivation his team needs is already inside the locker room.
"I'm not really into bulletin board material, to be quite honest with you," Sirianni told reporters Friday. "Our greatest motivation is to play for each other. This team loves each other. This is what's making this team a special team."
That's the mindset that has this team sitting at 5-0 and on top of the NFC East. We'll see who gets the last laugh come Sunday night, but Lawrence better hope the Cowboys can back up his fiery comments about Hurts and the Eagles on the field.
Buckle up.
Have thoughts on this topic? Keep the conversation rolling in our comments section below.