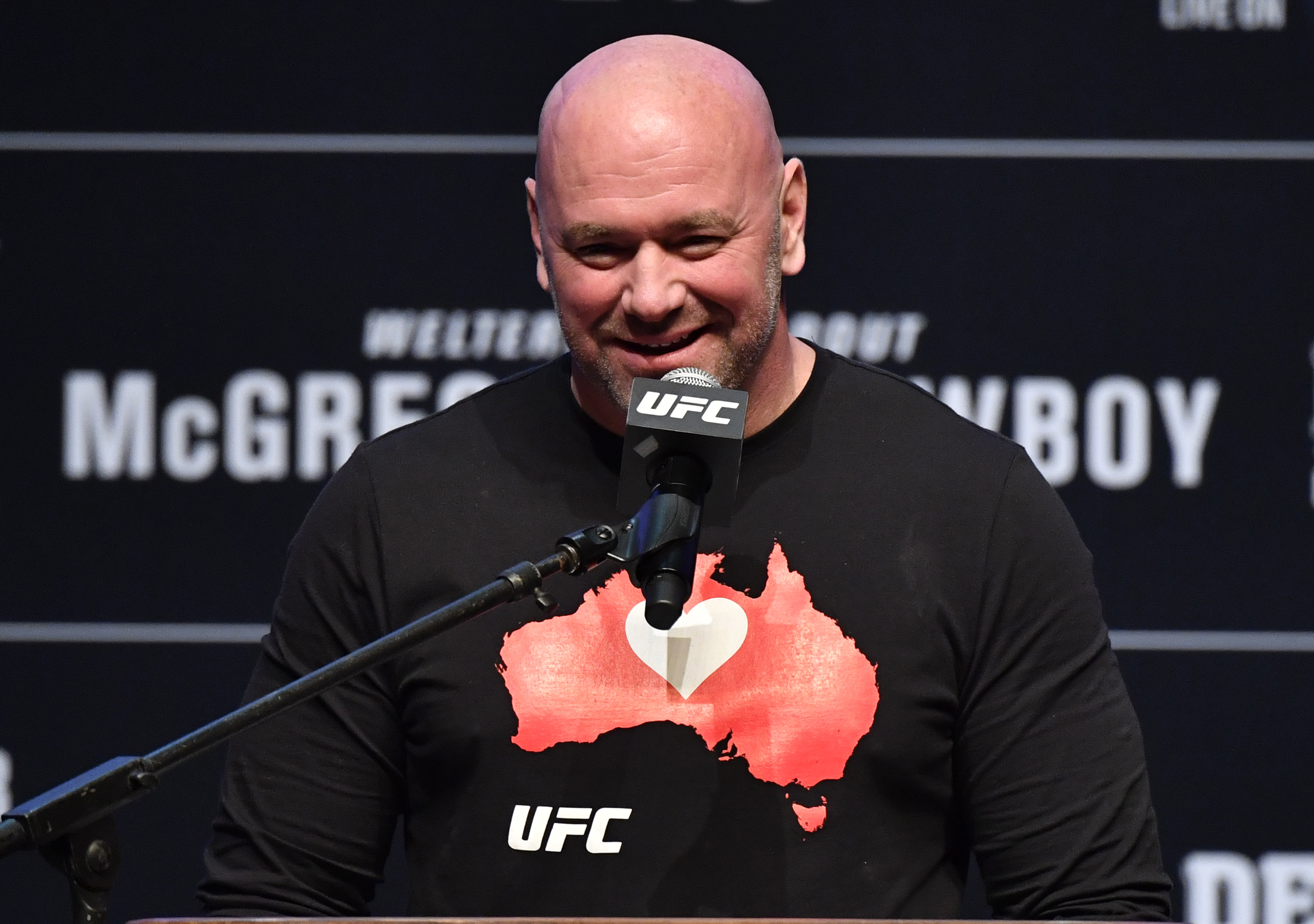 Dana White Reveals Why He's a PR Nightmare
UFC president Dana White revealed why he considers himself a public relations nightmare.
Dana White is a leader and a successful businessman. Under White's leadership, the Ultimate Fighting Championship has grown into a multi-billion-dollar enterprise. White is a no-nonsense guy who makes things happen in the world of sports. He also admitted he's a public relations nightmare.
Dana White's early years before the UFC
Dana White began boxing at age 17. He spent most of his early life in New England. White was born in Manchester, Connecticut, and graduated from Herman High School in Maine in 1987. White began teaching boxing classes before he discovered martial arts.
Founded in 1993, the UFC was purchased for $2 million in 2001 by White's childhood friends, Lorenzo and Frank Fertitta, according to The New York Times. The Fertitta brothers immediately put White in charge and the decision paid off.
In 2016, the UFC was sold for $4 billion to a company called Endeavor. The new owners have made it clear the value White has to the UFC. "He lives for the people in his face telling him he can't do it, he can't win, it won't happen," Mark Shapiro, the president of Endeavor, said of White. "That just fuels him, it is like diesel in his veins."
White is a work-a-holic for the UFC
According to The New York Times, Dana White netted $300 million when the UFC was sold in 2016. White owned nine percent of the UFC at the time of the sale to Endeavor. He bought a mansion that has a basketball court, arcade, and a huge pool. White, however, spends much more time working than he does utilizing any of those amenities.
He spends most of his time organizing and promoting fights. Sometimes his workdays are 14 hours long. "Because that's him," Endeavor president Mark Shapiro said. "He doesn't know anything else. He wouldn't be satisfied, and he wouldn't be content if he wasn't making and promoting fights."
Shapiro even went as far as to say Endeavor wouldn't have purchased the UFC had White not been a part of it. White is the man that makes the UFC go. "Unequivocally, we would never have bought the U.F.C. if Dana hadn't agreed upfront to stick around," Shapiro said.
A public relations nightmare
Dana White is a stand-up guy. Love him or hate him, he's someone who doesn't beat around the bush. He'll tell it like it is and sometimes that gets him in trouble.
"The aggression has gotten us to where we are today but the aggression has also gotten me in some trouble sometimes, too," White said in an interview with Graham Bensinger. "I'm so aggressive that it's great in certain aspects of your life in business and other times you're a little too aggressive.
"I say what I want to say. I don't filter. My PR people don't tell me what to say. I'm their biggest nightmare. It's really the way this company has been built. Watching people come out with these canned statements, whether it's a guy in sports or business. They come out with a canned statement that 15 lawyers got together and wrote and you know it. You know what you get with me. If I said it, I mean it."