UFC Boss Dana White Must Decide What to Do With Kamaru Usman, Jorge Masvidal
Dana White has a dilemma on his hands. Coming off a successful UFC 251 card in Abu Dhabi, the UFC president can't book a much-needed rematch between Alexander Volkanovski and Max Holloway. At the same time, he must be tempted to set up an immediate return engagement between Kamaru Usman and Jorge Masvidal that really should be put off for a year.
The latter is a nice problem to have as the organization heads into a series of UFC Fight Night cards after months of headlines about COVID-19 and pay disputes.
Dana White and the UFC must map out the future
Organization president Dana White's experiment with Fight Island in Abu Dhabi got off to a strong start with UFC 251, featuring three championship bouts. The operation will remain based there for UFC Fight Night cards July 15, 18, and 25.
Following another UFC Fight Night on Aug. 1, the intent is to head back to Las Vegas on Aug. 15 for UFC 252, featuring No. 1 contender Daniel Cormier challenging heavyweight champ Stipe Miocic. UFC 253 has not been announced, but it is expected to feature a middleweight championship bout between Khabib Nurmagomedov and Justin Gaethje on Sept. 19 at a site to be determined.
Particularly because of the COVID-19 pandemic, everything after that is speculative. However, a UFC 255 card around Thanksgiving would be far enough out to bring participants from the past weekend back into play. And that is where the challenges begin for White.
UFC Fight Night schedule buys Dana White some time
The early reporting shows 1.3 million purchases of the UFC 251 pay-per-view, making it the most successful night since Khabib Nurmagomedov vs. Conor McGregor drove nearly twice as many sales in October 2018.
UFC president Dana White can point to two fights in particular as the reason: Alexander Volkanovski vs. Max Holloway had long been in the works, plus recruiting Jorge Masvidal as a late substitute against Kamaru Usman stirred up considerable excitement.
"'Fight Island' was a massive star in this thing. Jorge Masvidal was a massive star," White told MMA Junkie. "Obviously, Usman, the champion and a guy that we're all starting to realize is tough to beat – and a great card underneath it. It all came together perfectly."
Common sense says that White should keep riding that horse after the upcoming flurry of Fight Night cards, but he can't. Volkanovski vs. Holloway was already a rematch for the featherweight title after the December 2019 contest in which the championship changed hands. The controversy at UFC 251 – many observers feel the split decision should have gone to Holloway – would normally set the stage for a rematch.
Unfortunately, it's rare for two fighters to face each other three times in their careers. And three times in a row just isn't possible. Top contenders Zabit Magomedsharipov, Brian Ortega, and Chan Sung Jung have been waiting their turn, and the winner of Calvin Kattar vs. Daniel Ige on July 15 will also hold some claim to a title shot within a year.
Unfortunately, Holloway is now the odd man out. He is no worse than the second-best UFC featherweight, but he might have to wait two years after the title next changes hands just to get back in line to try to regain his belt.
Fans would buy a Kamaru Usman vs. Jorge Masvidal rematch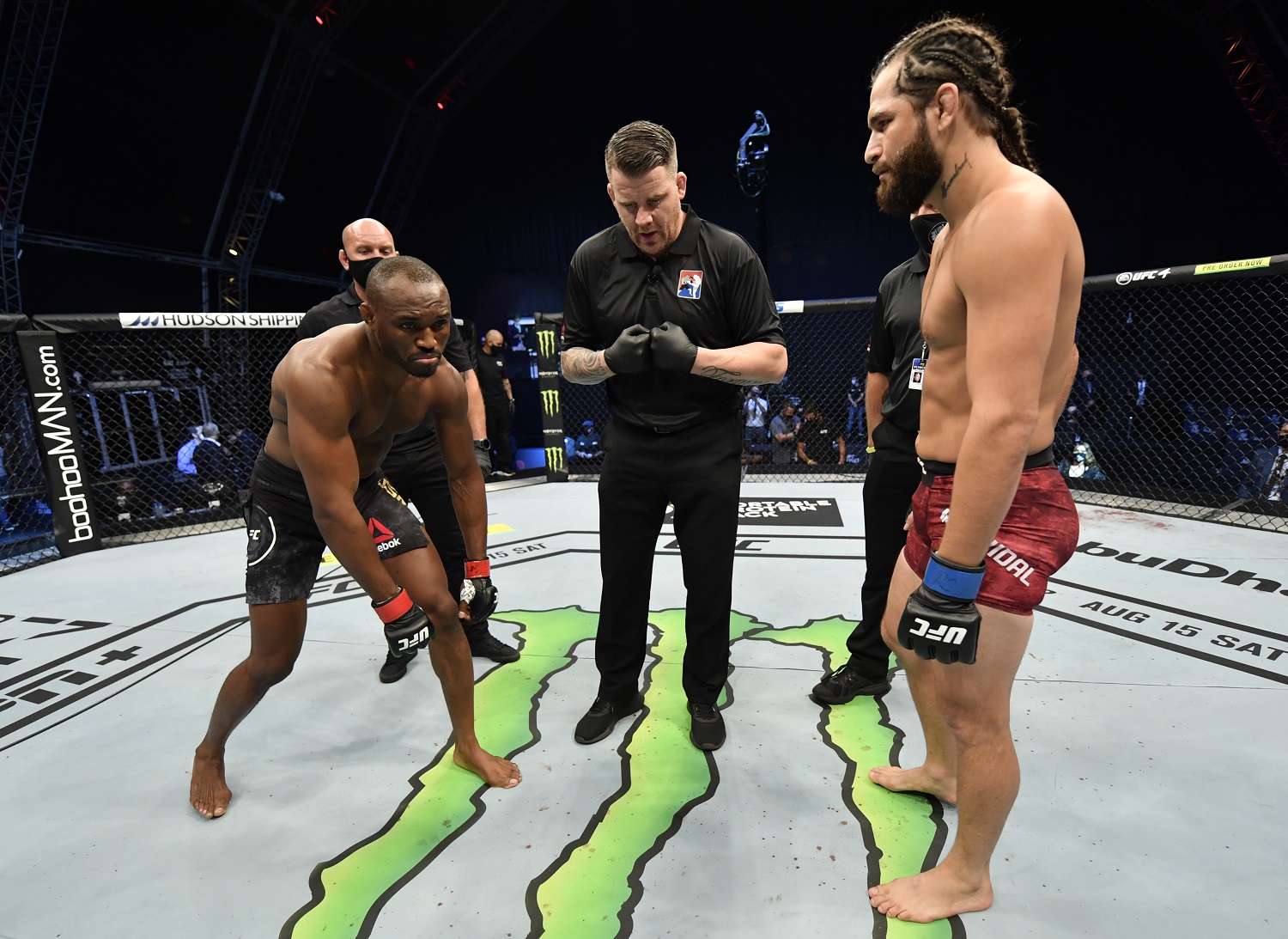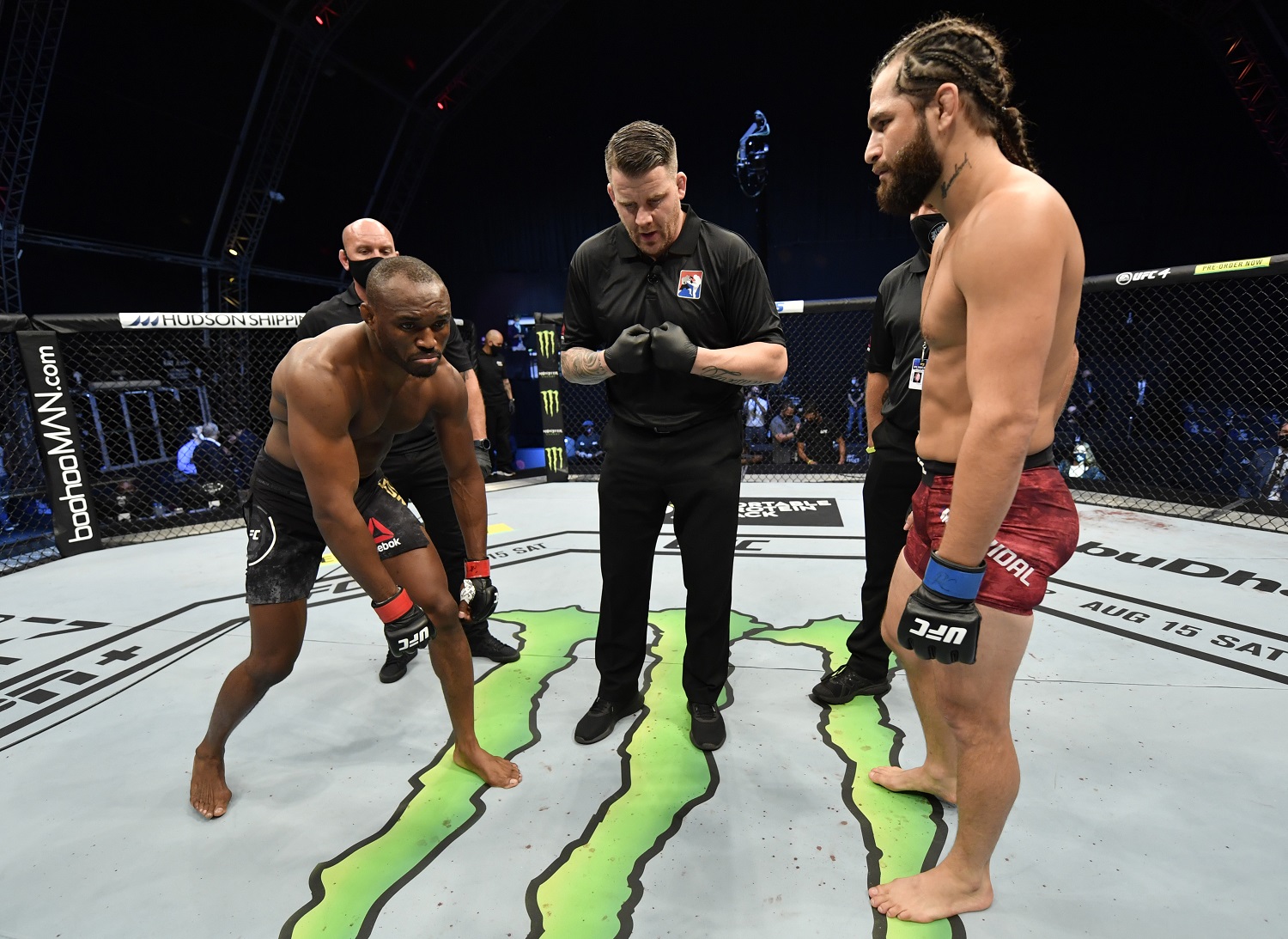 Jorge Masvidal wants an immediate welterweight rematch with champion Kamaru Usman – and who can blame him? Masvidal took the fight on six days' notice, is rumored to have had to drop a lot of weight, and still lasted the full five rounds.  
"I want that damn belt, and I'm stubborn," Masvidal told ESPN. "And I know I'm better than Usman, and I want to prove it. I want to fight again. I'm not going to take nothing from him; he won the first one. Let's do it again."
But there are better fights out there for both Masvidal and the champion, not to mention UFC czar Dana White, who has so many options that he can move some attractive lesser bouts to UFC Fight Night cards and create even more interest.
Firstly, there's been conjecture that Conor McGregor's "retirement" will end once he is booked against Masvidal. The fight was already attractive, and Masvidal's brave effort against Usman makes it an even better co-headliner on a future major UFC card. Masvidal says he doesn't care about money. But beating McGregor would earn him a big payday that night and even more cash down the road.
Secondly, Gilbert Burns is still owed his shot at the title. Burns had to drop out of UFC 251 after testing positive for COVID-19 a week before the fight, but his resume is too strong. Plus, he's coming up on two years since last appearing on a major card. Fans were interested in Usman vs. Burns before and will still be interested now.
As much as Masvidal wants another crack, it is worth remembering that Ali Abdelaziz manages both Usman and Burns. Therefore, it's hard to envision him denying his own guy a shot at the title.