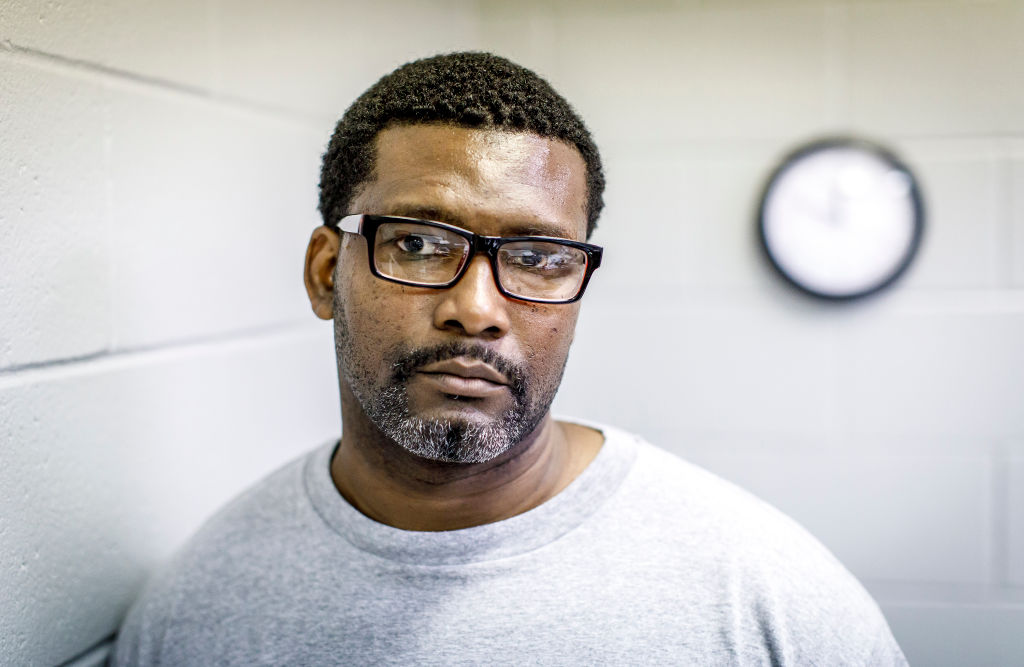 Daniel Green, Serving Life, Insists He Didn't Kill Michael Jordan's Father
Daniel Green, one of two men serving life for the murder of Michael Jordan's father, insists he had no role in the killing.
He's serving a life sentence for a murder he said he didn't commit. Daniel Green was 18 years old when James Jordan, the father of Chicago Bulls legend Michael Jordan, was murdered. Green says he played a role in helping his friend Larry Demery, also serving life, dispose of the body. Green, however, insists he wasn't present at the time Jordan was killed.
Daniel Green serving life in prison
Daniel Green was 18 years old and his friend Larry Demery 17 when James Jordan was found dead in August of 1993. Green and Emery were close and both had criminal records, according to a 2020 New York Times article. Both were convicted of first-degree murder of the father of Michael Jordan.
Green has maintained his innocence on the murder, while Demery testified Green was the one who walked up to Jordan, who was on the side of the road sleeping in his car. Demery said Green approached Jordan with the sole intention of robbing him, but then shot him when Jordan began to wake up.
Authorities have claimed James Jordan was killed on July 23, 1993. He had been missing for weeks and his body was found in August with a bullet through his chest. His badly decomposed body was found 60 miles away from his Lexus by a fisherman.
Green insists he wasn't present for the murder
According to The Chicago Tribune, Daniel Green and Larry Demery were at a party the night before the father of Michael Jordan was killed. Green's version is that Demery left the party to go prepare for a drug-related trip to New York the following day and Green wanted to remain at the party. Demery then returned to the party all shaken up.
"I had never seen him like that before," Green told the Chicago Tribune in 2018. "I had seen him in situations where he was upset and I had seen him in situations where he was scared. But this was just a different level." Green said Demery told him he had been in an altercation and shot a man near a Quality Inn. Green said Demery pleased for his help and they both went back to dispose of the body.
"I just didn't know how to listen to my conscience back then," Green said. "I didn't recognize that voice. … guess (it was) maybe the mentality of saying, 'OK, this is my dude. I'm a real man. Like, I'm a real man because my friend needed me and I was there for my friend.' When I was a kid, I used to read these books called 'Choose Your Own Adventure' books when you make one decision and turn the page. That's kind of like it was. You look back and think, man, if I had done this (instead)."
Green trying for a new trial
According to WRAL.com, Daniel Green has been filing motions for the past 20 years in an attempt to get his case reviewed by the court. This past January, a Superior Court blocked those efforts once again. Green's attorney, Chris Mumma, said Demery told many people in prison, including her and a journalist that he lied on the witness stand and said he did not see him kill James Jordan.
"Mr. Green's case has been a travesty of justice, often driven by factors beyond the law, since the time of his conviction through the 20 years it took for his post-conviction claims to be denied without a hearing," Mumma said.
Green told WRAL by phone that he wasn't surprised by the latest ruling on his case. "I'm not surprised, because I'm innocent of the crime, yet I was convicted," he said. "I've been fighting for 26 years trying to access the courts. The people of North Carolina should be afraid of any institution that relies on fear and bribery to muzzle those charged with protecting basic due process. This does not serve the interests of the Jordan family. They're being manipulated. I do apologize for my role in helping create this situation."