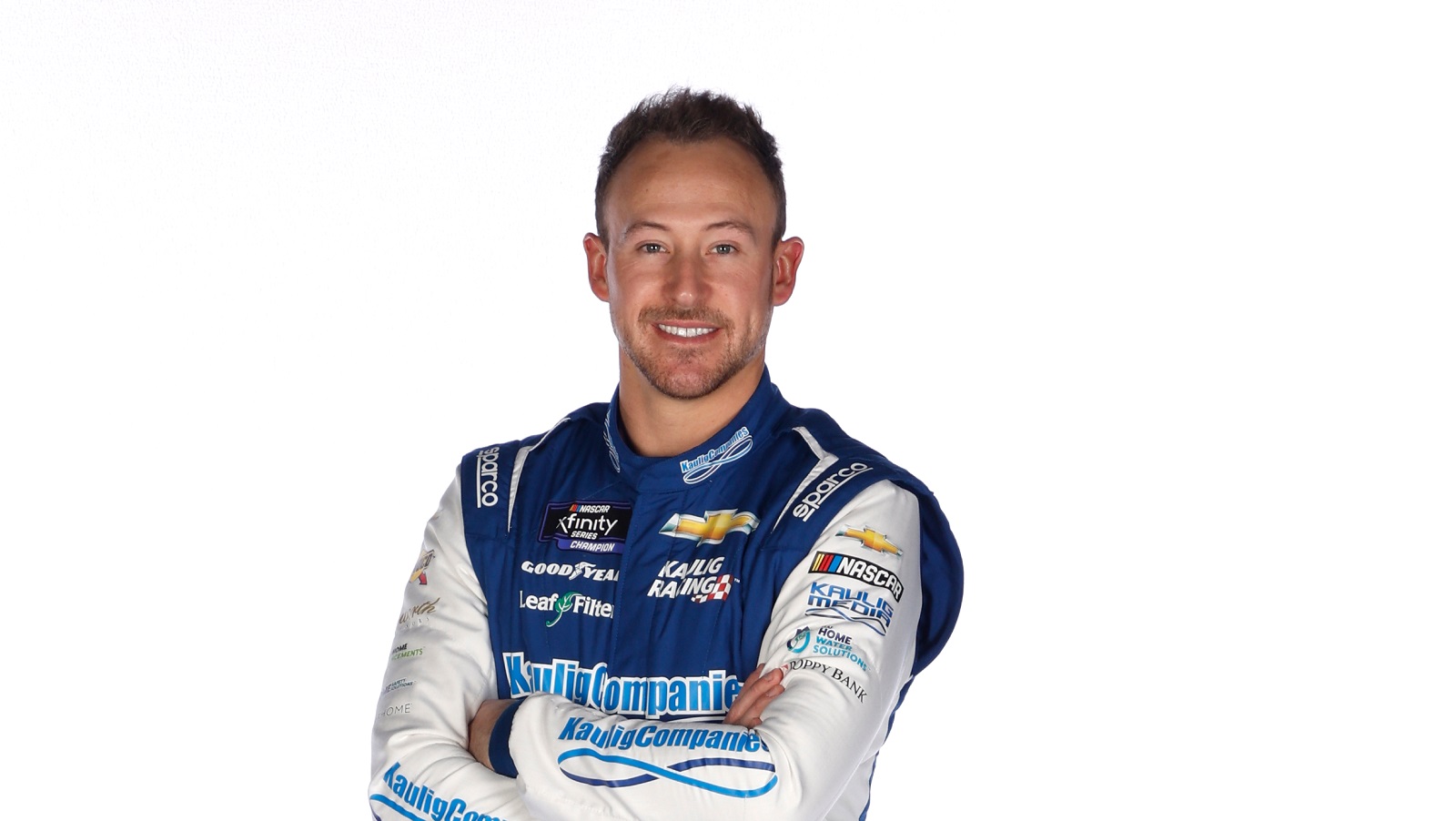 Daniel Hemric Has Driven Into Extremely Rare Company in the NASCAR Cup Series
Daniel Hemric ran into early mechanical problems at Fontana and then pulled off one of the most impressive rallies in recent NASCAR history.
The incident with teammate Chase Elliott aside, Kyle Larson deserves the credit he's getting for winning over the weekend at Auto Club Speedway. After all, the defending NASCAR Cup Series champion had to start at the back because the No. 5 Chevy required changes after Larson qualified 13th.
As impressive as that work was in the season's second points race, it wasn't the performance of the day. That honor belonged to Daniel Hemric, who's back in the Cup Series on a limited basis after winning the 2021 Xfinity Series championship.
Daniel Hemric is a part-time Cup Series driver this season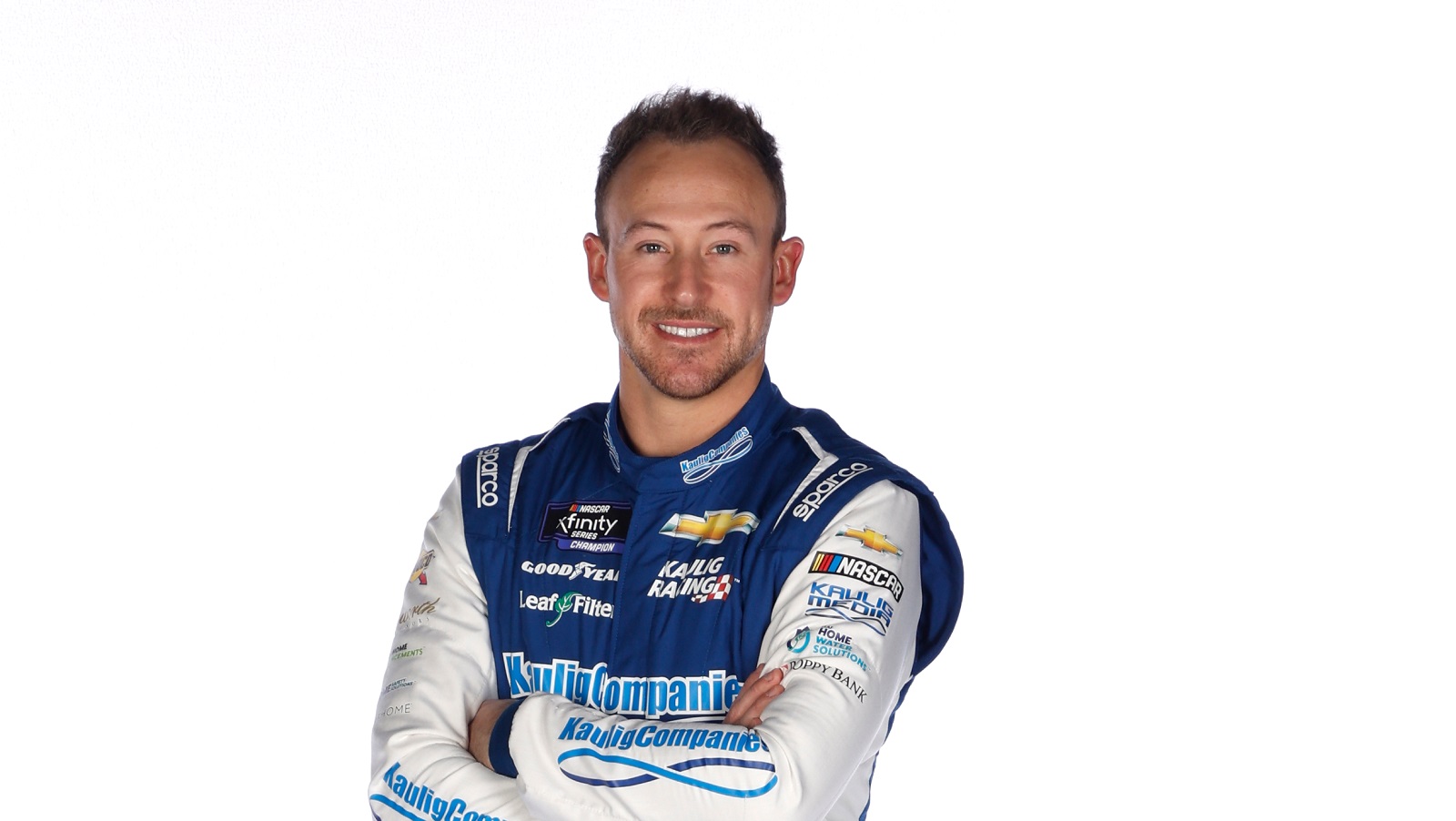 Daniel Hemric is ride-sharing with two other Kaulig Racing drivers in 2022, but he's making it mighty tough for owner Matt Kaulig to take the keys away. After 12th place in the Daytona 500 and ninth last weekend at Fontana, Hemric will drive again in the Pennzoil 400 at Las Vegas Motor Speedway.
However, Hemric is only scheduled to make eight Cup Series starts this season while focusing on defending his Xfinity Series championship, won a year ago in a Joe Gibbs Racing Toyota. AJ Allmendinger and Noah Gragson are getting 14 starts apiece in the No. 16 Chevy, though they're also full-time Xfinity competitors.
It's a complicated driving arrangement, and it's not clear yet whether Kaulig will continue splitting the assignments beyond this year, especially if one driver clearly registers more success. Justin Haley is the full-time driver of the first-year team's other Chevy.
Daniel Hemric pulled off a phenomenal rally
While Kyle Larson was coming from the back to win Sunday at Fontana, Daniel Hemric was rallying from six laps down to finish ninth in the Wise Power 400.
Hemric, who qualified fifth a day earlier, was the victim of a faulty shifter early in the race.  That caused him to pit on three consecutive laps beginning on Lap 38, dropping Hemric to last in the field for nearly 40 laps. He was still running only 30th on Lap 148.
After making steady process, Hemric moved into the top 10 following the yellow flag for Chase Elliott's spinout on Lap 192. He stayed there the rest of the way and did so with just one lucky dog free pass.
"I can't believe we got all of them back and were even able to contend there at the end," Hemric said, according to NBC Sports.
The 31-year-old driver from North Carolina credited crew chief Matt Swiderski and his team for giving him a chance to be in the mix at the end.
"It was really good and super-fast," he said. "It was just a matter of being back on the lead lap."
The crazy comeback puts him in rare NASCAR Cup Series company
Statistics compiled by Racing Insights show 19 instances since 2007 in which a NASCAR Cup Series driver has rallied from three laps down to finish in the top 10. Pulling off the same feat from even more laps down gets rarer in a hurry.
Ricky Stenhouse Jr. was four laps down at Dover in October 2018 before rallying to place ninth. Five years before that, Marcos Ambrose came from the same distance back to finish 10th in the Coca-Cola 600 on Memorial Day weekend.
Kyle Busch fought back from five laps down at Watkins Glen in 2006 to earn ninth place.
Jamie McMurray deserves an honorable mention for his work at Talladega in 2014. In that race, McMurray fell seven laps down but benefitted from six free passes to finish a lap down in 29th place.
Like Sportscasting on Facebook. Follow us on Twitter @sportscasting19.