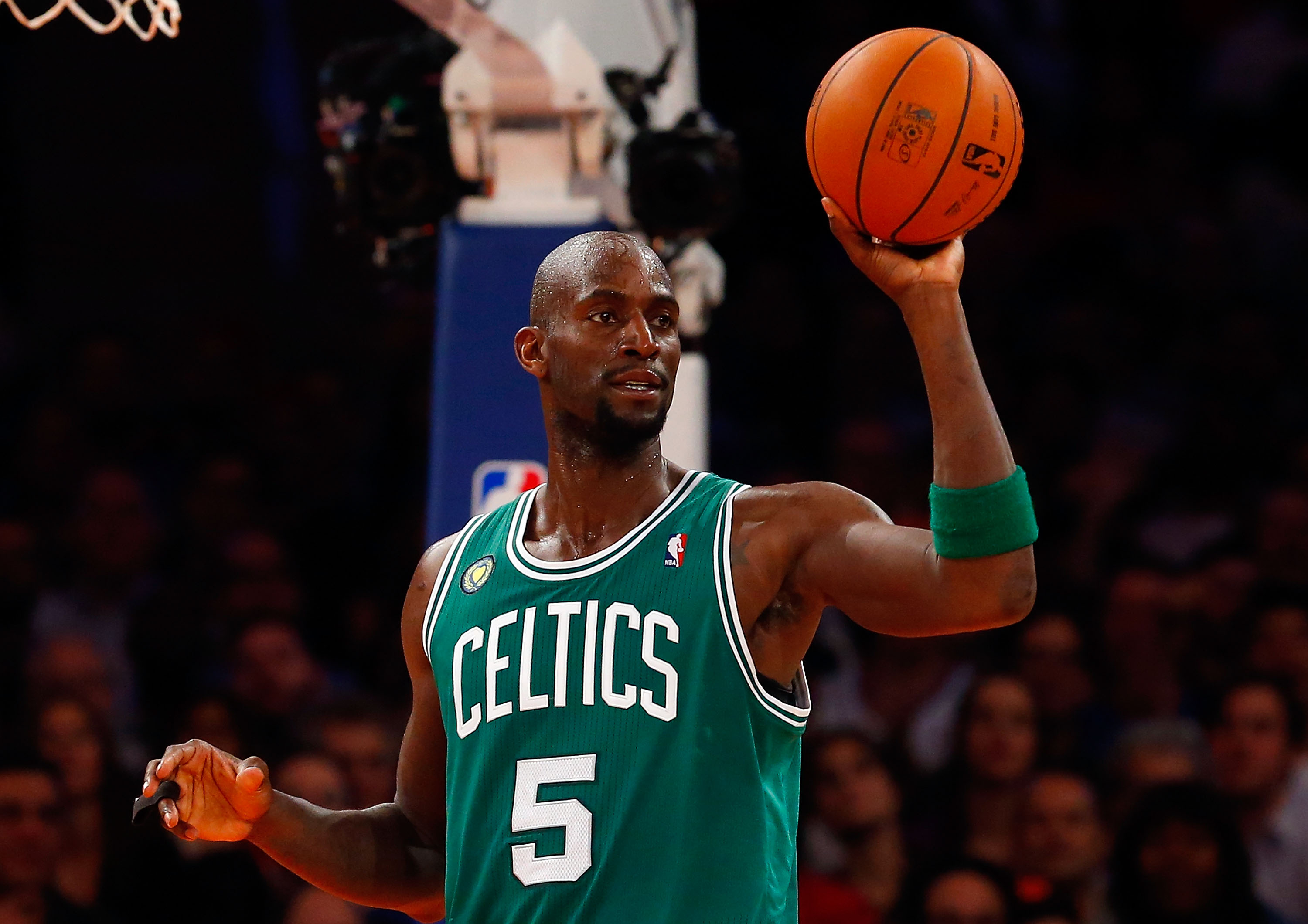 Danny Ainge Details How and Why He Traded for Kevin Garnett
Kevin Garnett helped the Boston Celtics win a championship in his first season with the team.
As President of Basketball Operations with the Boston Celtics, Danny Ainge pulled off several impressive trades. Perhaps his best two involved Kevin Garnett.
Garnett had played 12 seasons with the Minnesota Timberwolves, earning 10 All-Star honors, but never tasted a championship. The Boston Celtics had just gone through three losing seasons in four years. Like Garnett, they needed a change. Although Garnett initially was not receptive to playing in Boston, Ainge made it happen. He recently went into detail on what it took to make KG a member of the Celtics.
Danny Ainge traded for Kevin Garnett, and it instantly made the Boston Celtics champions
The Boston Celtics were fresh off a 24-58 season. That came on the heels of a 33-49 campaign in the 2005-06 season. Those were some dark times in Boston.
Ainge knew he had to do something.
"I felt like I owed it to Paul (Pierce) because Paul had been a team guy," Ainge said this week on the Knuckleheads Podcast. "He had been a real good soldier for us. He sat out the second half of 2007 with an injury. We had talked like, 'If I can't get it done this year for you, then I'll try to get you to a team that has a chance to win.'
"We had that agreement. Never did I think KG was going to be available."
Ainge put together two deals, one that landed veteran sharpshooter Ray Allen and the other that brought Garnett to Boston.
In their first season together, Pierce, Garnett, and Allen won a championship. They went 66-16 and knocked off the rival Los Angeles Lakers in the Finals. It was Boston's first title since 1986.
Six years later, Ainge traded Garnett and Pierce to the Brooklyn Nets in a blockbuster deal for multiple first-round draft picks that set up Boston nicely for the future.
Ainge explained what he had to do to acquire Garnett and Allen
While Ainge put together a championship squad by adding Garnett and Allen, he said it wasn't easy.
"What happened was we made a deal for KG, but I wasn't going to pay the price to get KG if KG wasn't going to commit to us long-term," Ainge said. "So, KG needed to sign an extension, and we needed a five-year commitment out of KG. He had one year left on his deal, and KG took one look at our team and just went, 'Can't do it, Danny. Me and Paul alone just isn't enough to get it done.'
"I understood. So, I had this deal for KG with Minnesota, and I couldn't get KG to commit to us, so I went and got Ray, having no idea. Now, I gave away the No. 5 pick, which was part of the KG package, so I have no idea how I'm gonna get KG, but I got Ray.
"Maybe now, with Paul and Ray, KG will want to come. Sure enough, as soon as we got Ray, KG's like, 'I'm on board now. I'm all in. I wanna get there.'
"So, then I spent the next couple of months trying to figure out another way to get KG."
Securing Garnett cost Boston five players, including promising young center Al Jefferson, and two first-round draft picks.
"It just worked out," Ainge said. "Sheer luck. It worked, and we had a great six-year run."