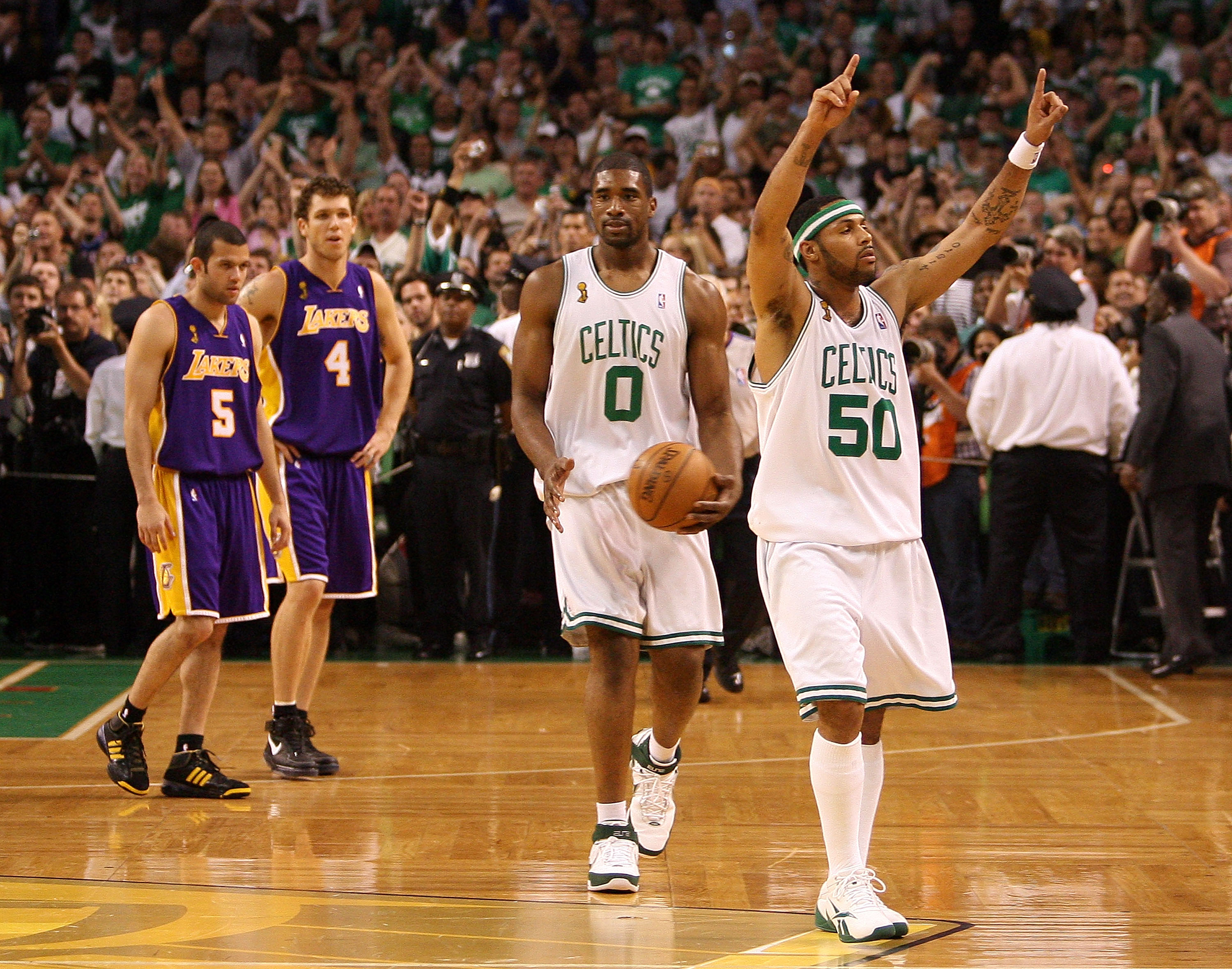 The Boston Celtics Had an Uninvited Guest to Their 2008 Title Celebration Party, and Leon Powe Had an Up-Close Look
Former Boston Celtics forward Leon Powe told Sportscasting about an uninvited guest showing up at the team's 2008 championship party in the locker room.
The last time the Boston Celtics celebrated an NBA championship was 14 years ago. Kevin Garnett and Ray Allen had just come on board, joining Paul Pierce to form Boston's first Big Three since Larry Bird, Kevin McHale, and Robert Parish.
Leon Powe played a key role off the bench for the Celtics during their playoff run. Sportscasting caught up with him this week to talk about Boston's last championship. Powe said the team celebrated their title on their home court before taking the party into the locker room. There, Powe recalled, the Celtics were greeted by an uninvited guest.
Leon Powe said the Boston Celtics were a close-knit group in 2008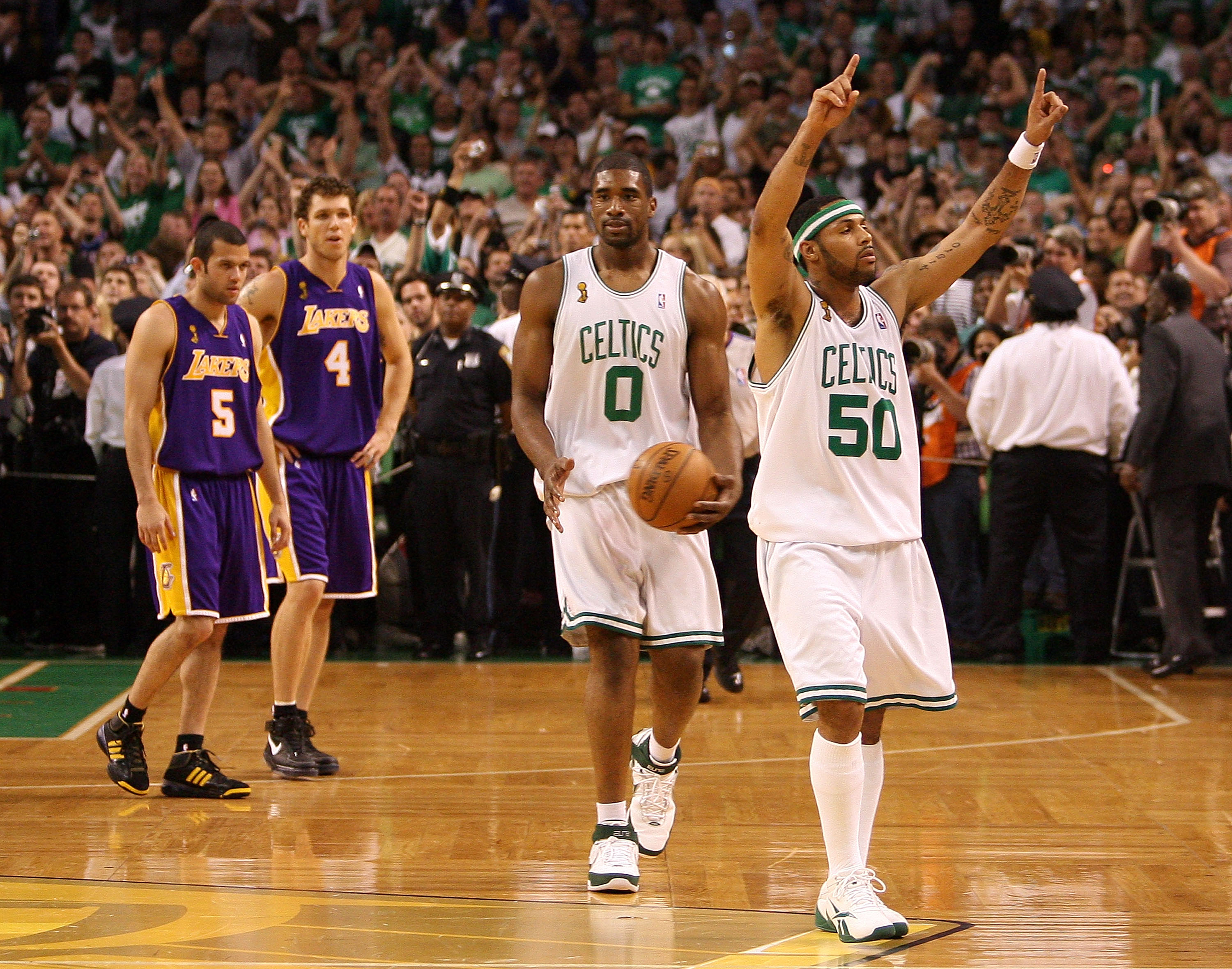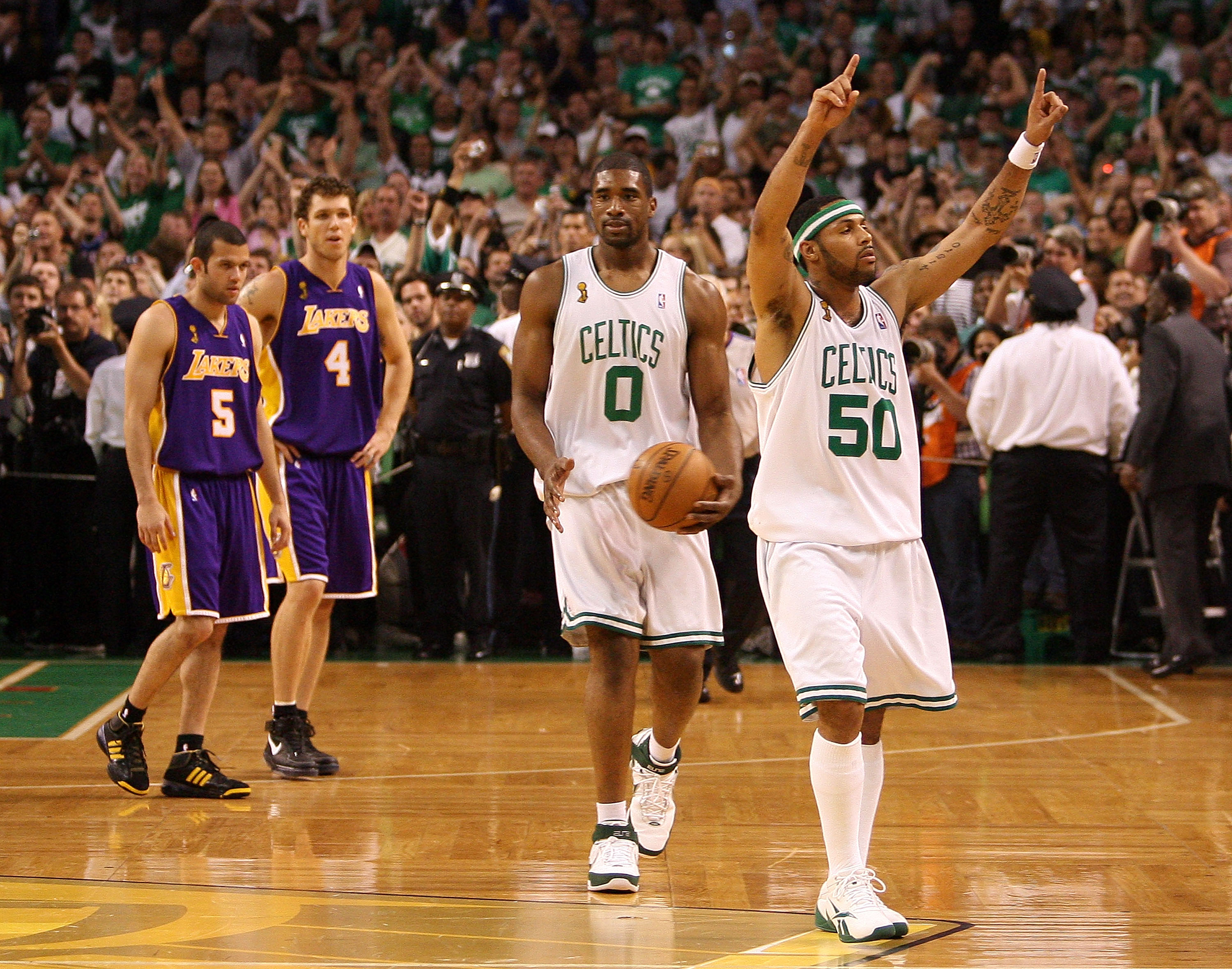 The Celtics desperately needed a change. After finishing 24-58 during the 2006-07 season, Danny Ainge, Boston's president of basketball operations, pulled the trigger on a pair of deals that helped reshape the franchise. Ainge brought in Garnett and Allen, and the whole outlook changed.
Powe said the highly intense Garnett brought with him a sense of urgency, and it filtered throughout the team.
"KG made everyone step their game up. Everybody came early. The gym was packed way before practice. All these guys were competitive anyway. We hated to lose, and we never gave an inch. KG came in and wasn't afraid to tell everybody what's up."

Leon Powe, to Sportscasting
Powe explained how Pierce came up with "G-Unit runs" after Garnett and Allen came aboard. It started with the big men.
"It was to see who was the toughest king," Powe said. "There were all the bigs — KG, me, Perk (Kendrick Perkins) Big Baby (Glen Davis), Scal (Brian Scalabrine), I think Scot Pollard was there. There were no fouls. Contact didn't matter. Just score the basket. There was blood, fouls, clotheslines, you name it. This was Paul Pierce's idea to get us in an even more competitive state.
"We made him do it with the guards, too. I looked forward to this every day. We loved it, and we were foaming at the mouth when it was time for G-Unit runs. It was a close team. We fought for each other.
"I remember one (NBA) game that year when KG was getting hacked. They kept fouling him and nothing was called. He ran up the court and turned to the bench. He said, 'Doc, put my pit bulls in, Leon and Big Baby.'"
Powe recalled an uninvited guest in the locker room after winning the 2008 championship
The Celtics outlasted the Lakers in six games in the 2008 NBA Finals. Game 6 was a convincing 131-92 victory at home. The celebration started immediately.
"We won by 39," Powe recalled. "We were happy and doing our thing on the court. KG was chillin' and we were holding him up. I remember thinking it's getting late. Let's take this party to the locker room.
"So there's a party in the locker room — champagne everywhere. We're pouring it on everyone. We got tired and sat down. There was some round table in there, and we sat down. It was me, KG, E House (Eddie House) and Scal. We're soaking it all in. There was another guy there. I thought he was a reporter. He's sitting with us.
"He says to me, 'How does this all feel?' and I'm like, 'It feels great.' He asks Scal how he feels, and Scal starts talking to him about getting ready to go play golf. He turns to Eddie House, 'how does it feel?' and he's like, 'man, this feels great.' He asks KG the same thing.
"KG then turns to me and says, 'Powe, is this motherf***** with you?' I said no. He asked Scal if he was with him. 'Just because he's white and has red hair doesn't mean he's with me,' Powe recalled Scal saying.
"KG said, 'who the f***are you?" He told us he snuck into the game and then snuck into the locker room. I don't know how he did it. The funny thing is I saw the dude at an event years later. Some guy was waving at me from a distance. He yelled to me that he was the guy who snuck into the locker room. I called him down, and we had a few laughs."
Like Sportscasting on Facebook. Follow us on Twitter @sportscasting19 and subscribe to our YouTube channel.