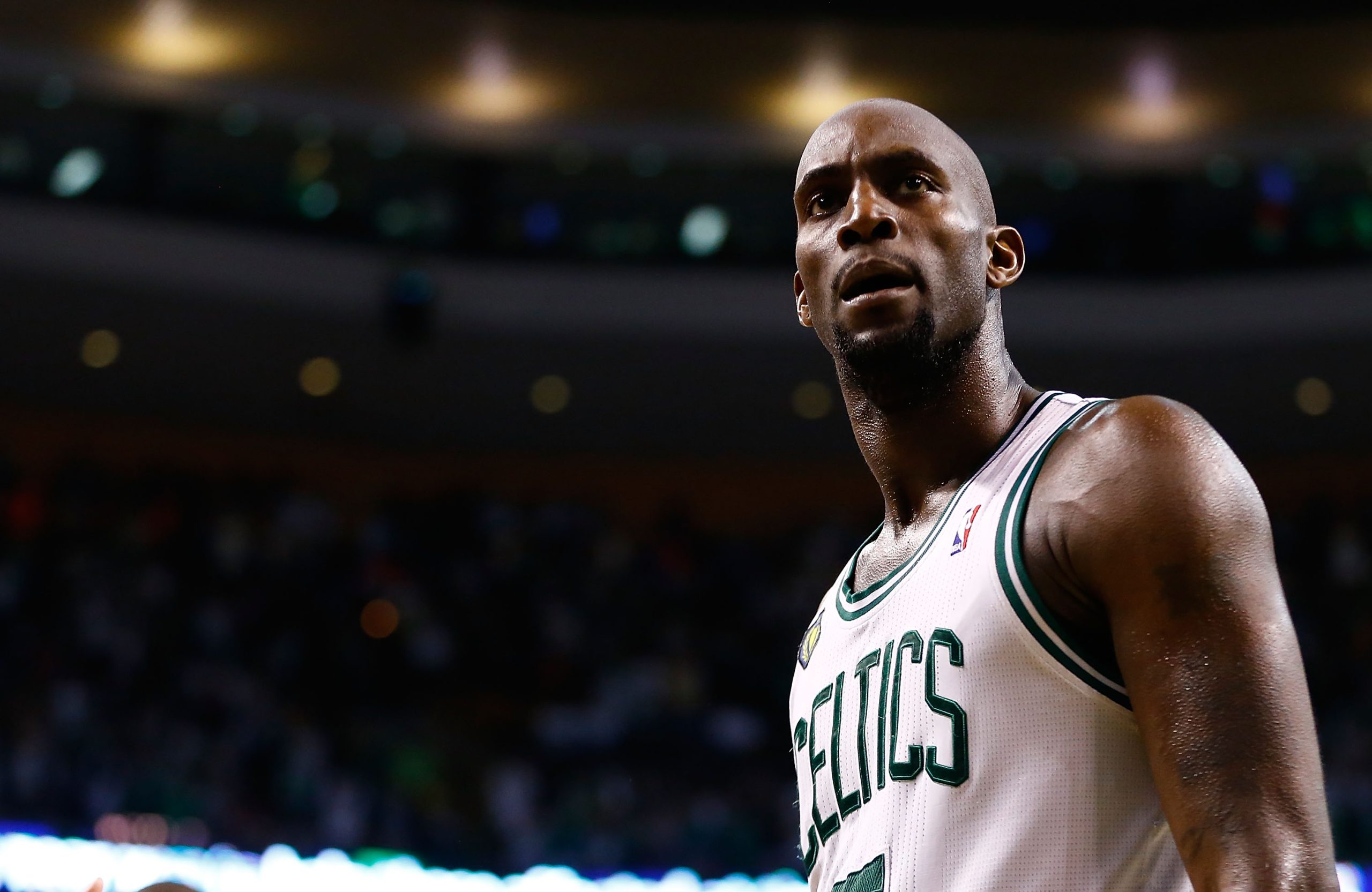 Kevin Garnett Is Finally Settling Down: 'I've Been Put the Hulk in the Closet, Man'
Kevin Garnett recently said his intensity has lessened since he's retired from basketball.
Kevin Garnett was Mr. Intensity. That intensity wasn't fake, and he knew it couldn't be if he wanted to play for the Boston Celtics. Fans would see right through it.
Brought in via trade by Danny Ainge, Garnett teamed with Ray Allen and Paul Pierce to bring a championship to Boston in his first year with the team. Garnett's been out of the NBA since 2016. He's now a Hall of Famer. He's also finally settling down.
Kevin Garnett took some advice from Larry Bird when he joined the Boston Celtics
After playing 14 years with the Minnesota Timberwolves, Garnett got the break he needed. The Wolves traded him to a big-market team with basketball tradition. Ainge did the rest. Ainge traded what was supposed to be Boston's future in Al Jefferson, along with four other players and two first-round picks. Then Ainge made a deal for Ray Allen, forming Boston's Big Three.
When Garnett arrived in Boston, he recalled something Bird said years ago.
"I heard Larry Bird say one time in his early years in Boston that the reason why he loved playing in front of the fans in Boston is because you couldn't fake them," Garnett said Thursday, per Boston Sports Journal. "You couldn't fool the fans. They knew when you was playing hard. They knew when you were giving your all." 
Garnett didn't really have to change anything because he always played with intensity. He was a welcome addition to Boston with his fiery play. He described how hard he went each game during a game in a November GQ article.
"You know the feeling you get when you enter a dark room and you can't see anything?" he asked. "And now you're using your sense and your touch to kind of gingerly get through? Well, imagine running full speed through that dark, and then whatever you hit, you hit."
Kevin Garnett admitted he's calmed down a bit lately
Garnett is still a passionate person. He's still fiery, but he's no longer "Hulk" fiery. This week, he told Boston Sports Journal that he retired that extreme intensity, although "some of it leaks out here and there."
He's a little more mellow these days.
"I've been put the hulk in the closet, man," he said. "The monster's under the bed… Yeah, I haven't reached into that bag of intensity for a while. I'm a lot older. I like to be a lot more chill these days."
His former Celtics teammate, Brandon Bass, said he learned a lot from Garnett when it came to getting mentally prepared for a game,
"I watched him trick himself to come out and play at a high level every night," Bass said. "I watched him every day preparing for the games with the same routine, being consistent with everything. He's a great person, great player to be around to learn from."
Garnett said his intensity may have cut short his career
Garnett said his intensity might have cut short his career. He was a guy who always wanted to be on the floor.
Former Celtics teammate Leon Powe recalled a time when then-Celtics coach Doc Rivers wanted to give Garnett a day off in practice.
"Doc gave him a day off and said 'you don't have to do anything this practice. Just sit over there on the sidelines and let the other guys work,'" Powe said in John Karalis' book "The Boston Celtics All-Time All-Stars." "We start working, then we look back and we see, like, a shadow just moving up and down the court real fast. And we look back and he was mimicking what we were doing on the court, so Doc brought everybody in and said 'everybody go home since KG doesn't want to listen and take a day off.'"
"I think if there was the load management back then, I'd probably still be playing," Garnett said to Boston Sports Journal. "I shoulda listened to Doc's ass. My hard-headed ass — that's what I get for being a Taurus. I should have listened to his ass." 
The monster may be under Garnett's bed, but it's clear that some days it pokes its head out.