Kevin Garnett Once Blasted an Autograph-Seeking Ball Boy, Dragging Osama bin Laden Into the Mix
Kevin Garnett was not only known for his production on the basketball court. He was also known for his intensity, which sometimes carried over off the court. During the 2010 NBA Finals as a member of the Boston Celtics, Garnett lashed out at a ball boy, who approached him for an autograph. Garnett even dragged Osama bin Laden into the conversation.
Kevin Garnett has always carried that intensity with him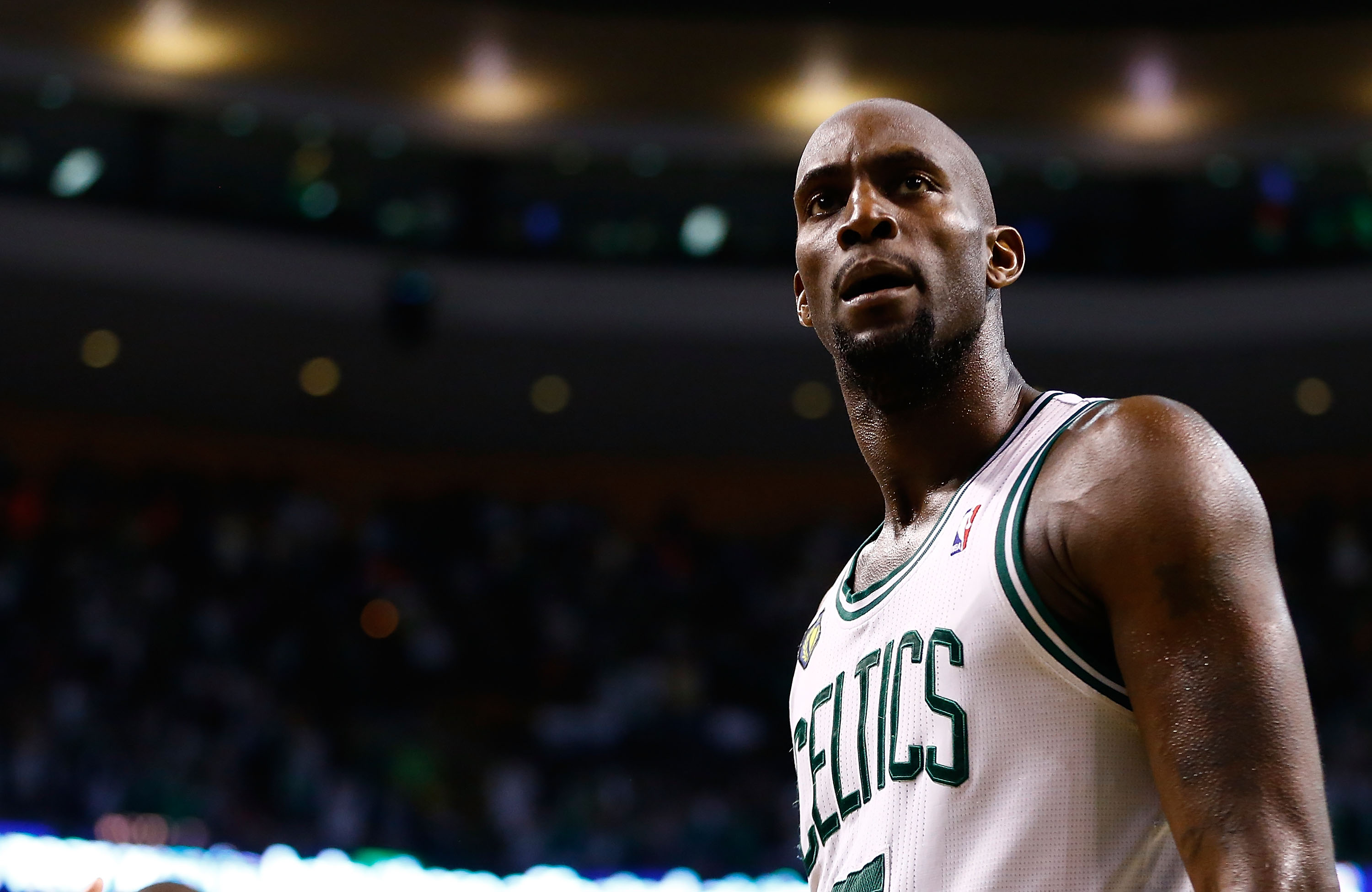 Kevin Garnett was a trash talker. He'd talk trash to his opponents all game long. Heck, he'd even talk trash to his own players. It fired him up. Garnett's talking got him motivated.
According to the B.S. Report, a podcast hosted by Bill Simmons, Garnett's former teammate, Jason Collins, had a perfect description to sum up Garnett's intensity. "He could be telling you about the weather, and he'll break out in a full sweat," Collins said. "His intensity is just non-stop."
In 2012, Bleacher Report named Garnett the most intense player in the NBA. According to Yahoo! Sports, Kevin McHale, the first-year GM of the Minnesota Timberwolves in 1995, went to watch a pre-draft workout for Garnett. McHale knew of Garnett, but never thought he'd used the No. 5 pick on the kid right out of high school. McHale was floored by his intense workout and wound up selecting him with that early first-round pick.
Kevin Garnett is a Class of 2020 Hall of Famer
Kevin Garnett is joined by some pretty good company as a member of the 2020 Naismith Memorial Basketball Hall of Fame. Garnett is accompanied by the late Kobe Bryant and Tim Duncan. Although they are 2020 class members, their induction ceremony will take place next month as the COVID-19 pandemic pushed it back.
Garnett spent 21 years in the league and was a 15-time NBA All-Star. He played 14 seasons with the Minnesota Timberwolves before getting traded to the Boston Celtics. Garnett spent six years in Boston and won his lone NBA championship there in 2008.
During his career, Garnett led the league in rebounding for four straight seasons. He finished his career with a 17.8 points-per-game average and also pulled down 10 rebounds per contest. He was named to the All-Defensive Team 12 times.
Garnett blasted an autograph-seeking ball boy in 2010
On the latest Audacy NBA Show podcast, ESPN's Marc Spears was a guest. He was in a discussion with co-hosts, former Boston Celtics player Brian Scalabrine and former NBA GM Ryan McDonough, about Kevin Garnett. Scalabrine had mentioned that Garnett and Boston Celtics legend Bill Russell are two of the toughest autographs to get.
Scalabrine and Garnett teamed up in Boston. He always knew that asking for autographs from Garnett was a no-no. "You don't ask him for that kind of stuff," Scalabrine said. "You don't ask him for autographs, you don't ask him for jerseys unless you wanna get your head ripped off. 
Spears then chimed in with his own Garnett autograph story. During the 2010 NBA Finals, Spears witnessed a poor ball boy get shot down as he approached Garnett for his signature. "(The) 2010 NBA Finals, after the game, I'm in the locker room and a ball boy asked for an autograph," Spears said. "Kevin turns to him and says, 'you got a better chance of getting an autograph from Osama bin Laden than me' and walked out."