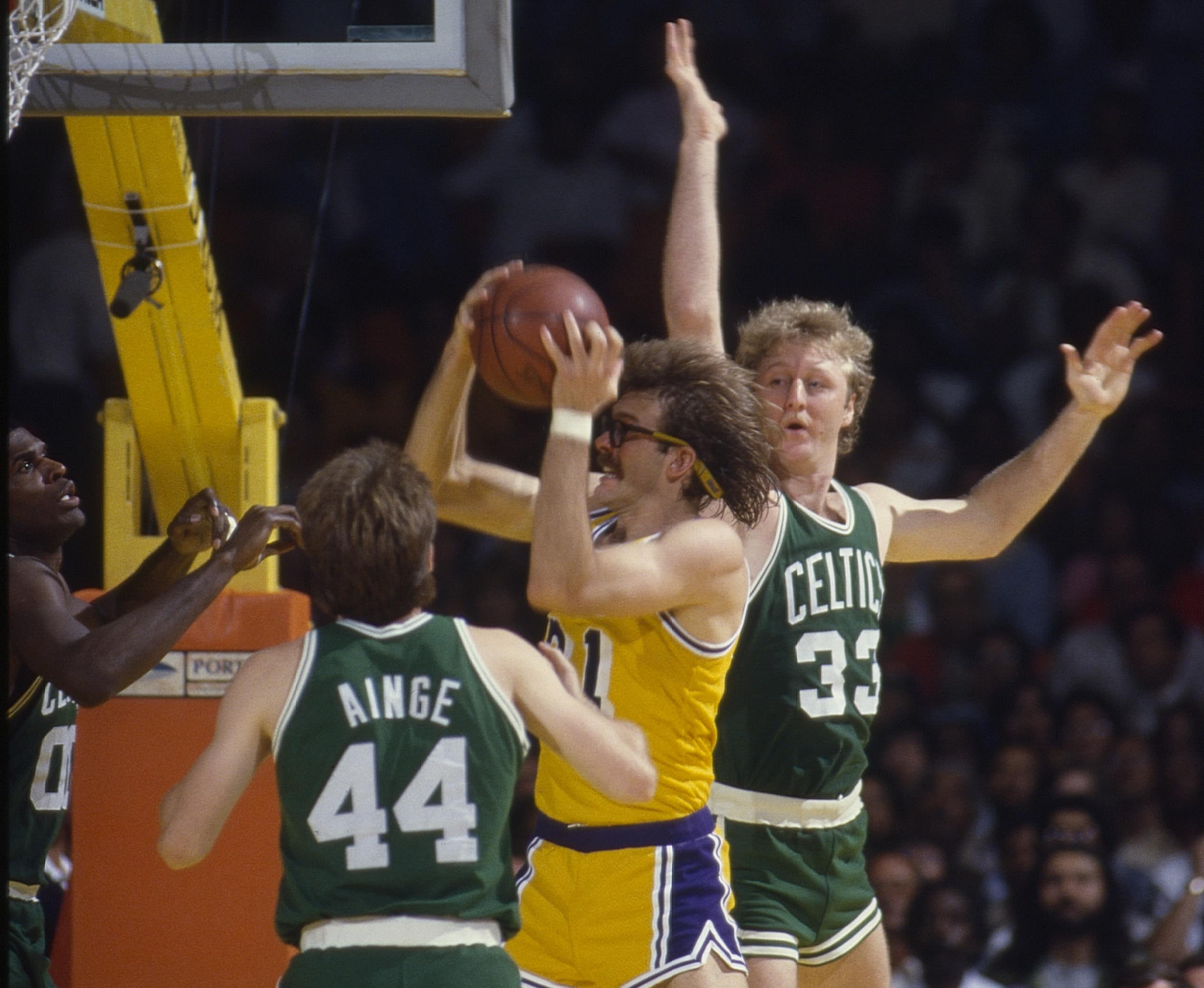 Danny Ainge Sets the Record Straight on Larry Bird's Trash-Talking
According to former Boston Celtics teammate Danny Ainge, Larry Bird's trash-talking was mostly used to motivate himself.
We've all heard the stories about how big of a trash-talker Larry Bird was. Many believe the Boston Celtics legend was one of the best at talking trash on the court. While Bird certainly had his moments talking smack with his opponents, former teammate Danny Ainge recently set the record straight about all that talk.
Danny Ainge says Larry Bird used his trash-talking as motivation
While many believe Larry Bird was a constant trash-talker, Danny Ainge, who played with Bird in Boston for eight seasons, says that's not the case. Speaking on the Knuckleheads Podcast, Ainge said Bird used his mouth to motivate himself, and was never a consistent trash-talker, despite popular belief.
"Larry was a quiet guy, and he wasn't a loud and obnoxious personality," Ainge said on the podcast. "But he had a great sense of humor. He was a character.
"Most of the time, it seemed like his trash-talking was for motivation. It wasn't like he was always just trash-talking to everybody. It was spotty, but when he did it, it was big.
"You know, that Xavier McDaniel story where, 'I'm gonna fake here, fake here, and shoot it there, and he did exactly that, and it had nothing to do with the play call. A coach would call time out and (say) we're gonna do this. We walk on the court, and Bird looks at me and goes, 'No. Give me the ball right there.' And then he does what he told McDaniel he was going to do.
"He just really wanted to motivate himself."
Ainge recalls Bird's trash-talking that led to the 1984 fight with Julius Erving
Ainge said Bird didn't usually talk trash to the stars and said it was uncharacteristic when he talked smack to the big stars like Magic Johnson and Julius Erving. Bird made a comment during a game against the Philadelphia 76ers that led to the famous fight between Bird and Erving in 1984.
"I remember the big fight between him and Dr. J, with Moses (Malone) holding him back, and Dr. J was swinging," Ainge said. "It was so uncharacteristic of Dr. J. As you guys know, Dr. J is the nicest guy in the world.
"Larry had scored like 35 on him halfway through the third quarter and was just jogging back down the court and said, 'Man, you need to retire.'
"Dr. J lost his mind, and that's where that story had started."
Ainge also said the best was when Bird talked trash to coaches.
"My favorite trash-talking by Larry — and Kevin (McHale) was a pretty good trash-talker, too — was when they trash-talked coaches, like when they trash-talked Hubie Brown," Ainge said. "Playing in Madison Square Garden, and (Bird) is just taking the ball out in front of their bench, so the whole bench can hear him, and he goes, 'Hubie, this all you got for me tonight? You got no one else who can guard me?'
"Those subtle things that he said were so funny. We loved it, but even the other bench, even Hubie's team in New York, is laughing at Bird's trash-talking."