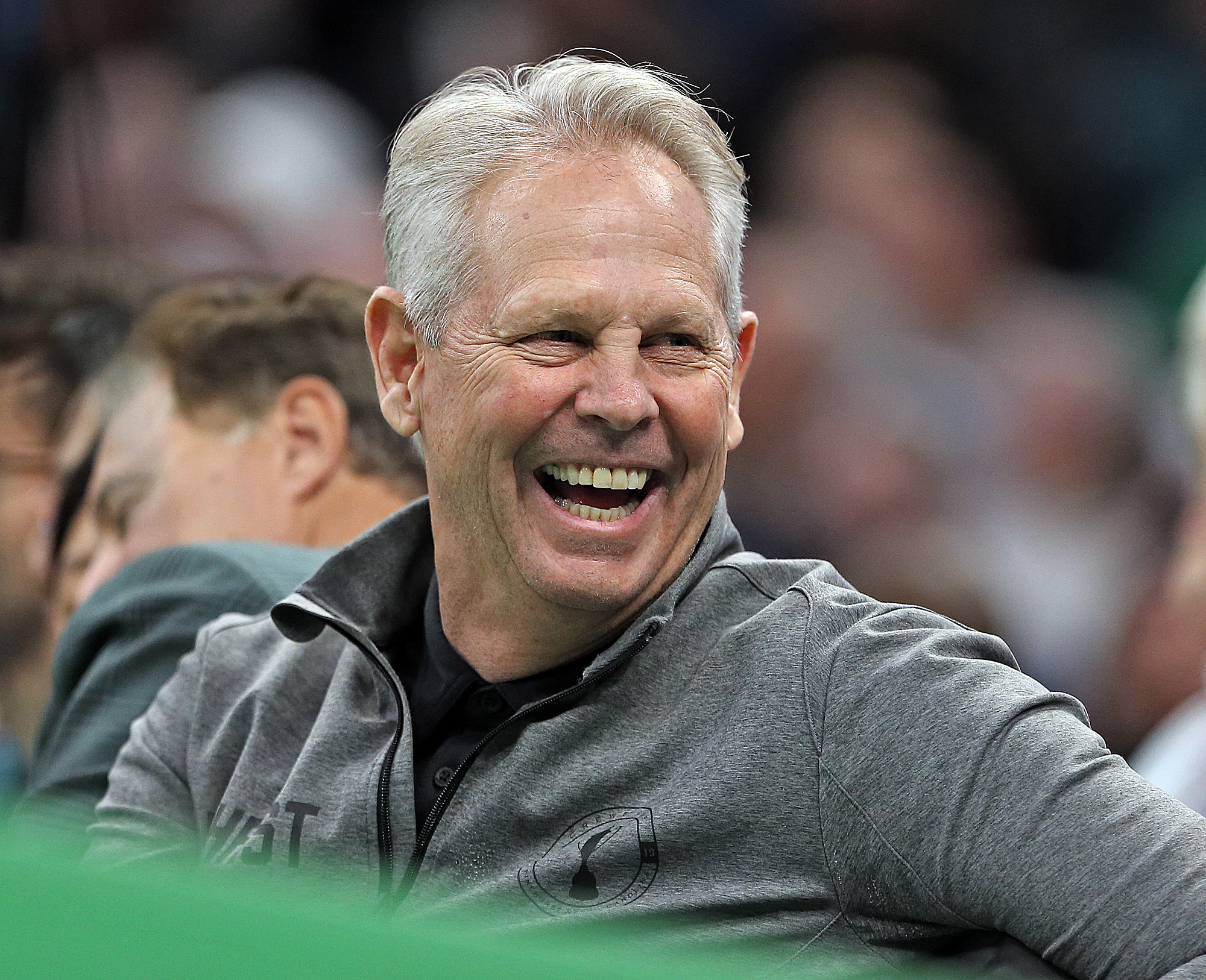 Danny Ainge Shoots Down Mark Cuban's Version of Near-Trade Involving Paul Pierce: 'That Never Happened'
Danny Ainge doesn't recall Mark Cuban's version of a Paul Pierce deal that nearly took place.
With Paul Pierce enshrined into the Naismith Memorial Basketball Hall of Fame on Saturday, it was only a matter of time before all the Pierce stories were told. One such story had Mark Cuban saying the Mavs had a "deal done" to acquire the Boston Celtics star after the 2007-08 season. Danny Ainge, the former Celtics President of Basketball Operations recently shot down Cuban's story, saying none of that ever happened.
Mark Cuban said the Mavericks nearly pulled off a trade for Paul Pierce
Pierce was getting frustrated with all the losing in Boston. During the 2005-06 season, the Celtics went a woeful 33-49 despite Pierce averaging better than 26 points per game. The following season, things got worse as Boston managed 24 wins. According to Sports Illustrated, Pierce ran into Cuban in Las Vegas and shopped himself to the Mavs owner, saying, "I'm your missing piece."
"I'm in my prime, and I'm watching all these other guys in the playoffs," Pierce told SI. "It was depressing. I thought I was out of there. I thought it was over."
Instead, Ainge went the other way. He decided to build around Pierce. Ainge struck deals for Kevin Garnett and Ray Allen and the Celtics were champs in the 2008 NBA Finals.
When the Sports Illustrated piece dropped last week, Cuban chimed in on Twitter, saying there was more to just that meeting with Pierce in Vegas.
"It gets better," Cuban wrote, "We had a deal done. We had a 3 way trade done. All teams agreed to their part of the deal. When we get on the trade call, the 3rd team killed the deal because they didnt know that a first was going to the Celtics. They chose not to do the deal at all."
He then added, "In response to the comments. This was after 2008."
Danny Ainge shot down Mark Cuban's three-way trade talk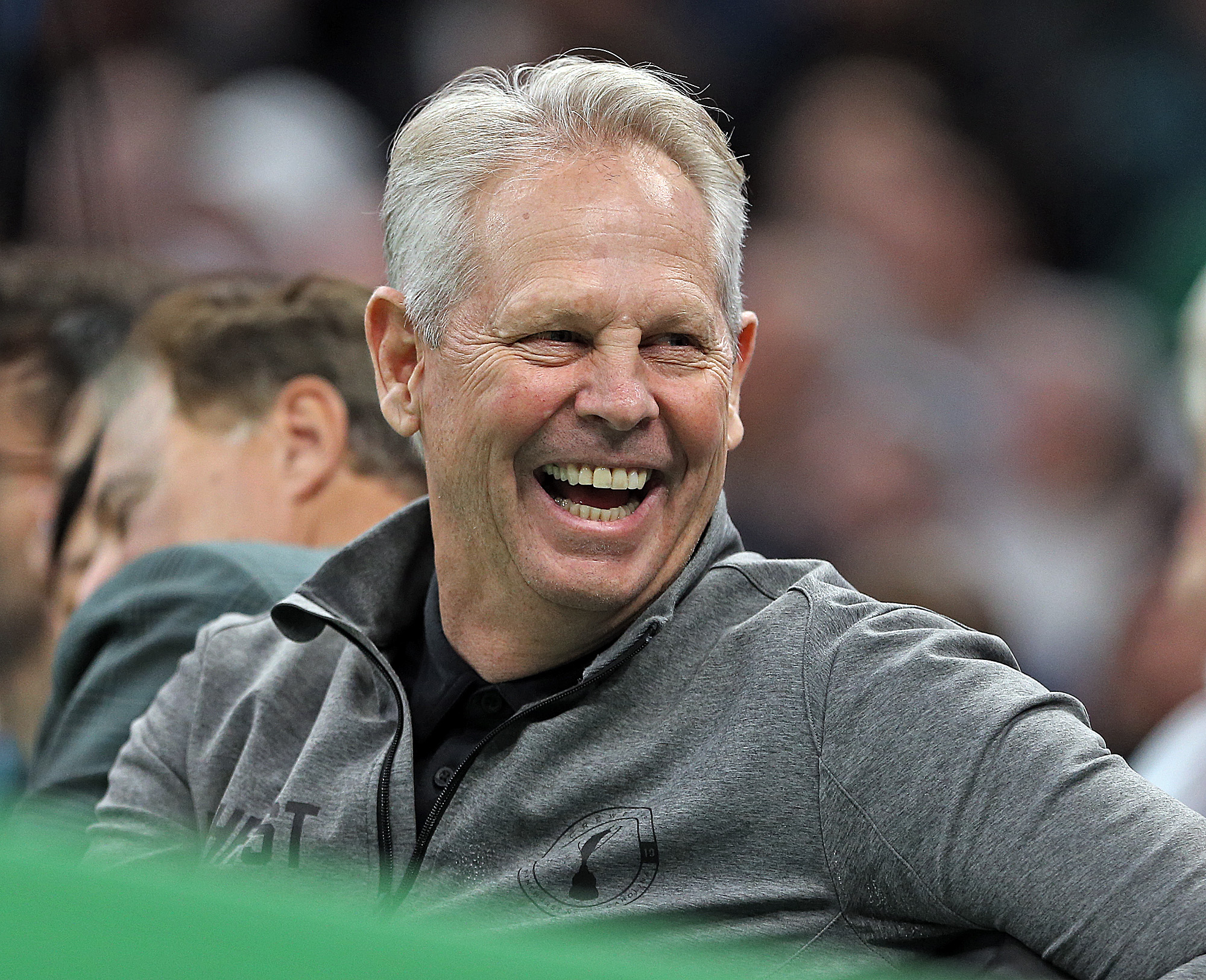 The Celtics eventually traded an aging Pierce and Garnett to the Brooklyn Nets for a boatload of draft picks in 2013. Ainge said he had no recollection of Cuban's version of the trade.
In an exclusive interview with Mass Live after Cuban's comments were made, Ainge spoke about that rumored trade. Ainge was asked the following question: Mark Cuban tweeted earlier this week that the Mavericks had a deal to acquire Pierce after Boston's 2008 title, but a third team pulled out at the last minute. Did you guys come close to dealing Paul before the Nets blockbuster?
"We were never close to trading Paul in that time," Ainge said. "That never happened. I don't have any recollection of that. I don't believe it ever happened.
"I know that we never have a trade call involving Paul Pierce. I know that nothing ever got close. There was some conversation in there, but we were never close to trading Paul at that time. We were trying to win championships then. Paul was the captain of our team. I don't really know what Mark is referring to but that didn't happen."
Danny Ainge did say in 2007, he told Pierce if they couldn't build around him, they would look to move him
Ainge loved Pierce. He wanted to keep him, but he knew Pierce was growing frustrated with the pile of losses. Ainge had a sit-down conversation with his star and was straight-up honest with him.
"I think everybody knows the story in 2007," Ainge told Mass Live. "When Paul got hurt, we sat down with Paul and discussed with him that we felt that he had been a great teammate, a great solider for the Celtics, and he deserved an opportunity to win, and we were going to do everything we could to try to put a winning team together.
"If we couldn't, then we would try to move on to a different place, but our goal was try to put a team around him."
Cuban's tweet did say, "this was after 2008." Whether he meant after the 2008 season or years after 2008 is unclear. The Celtics did return to the Finals two years later, so it's difficult to believe Ainge was considering moving Pierce anytime within that time frame.
In any case, Ainge said he had no recollection of that three-way deal being a thing. For Pierce and the Celtics, it all worked out just fine.