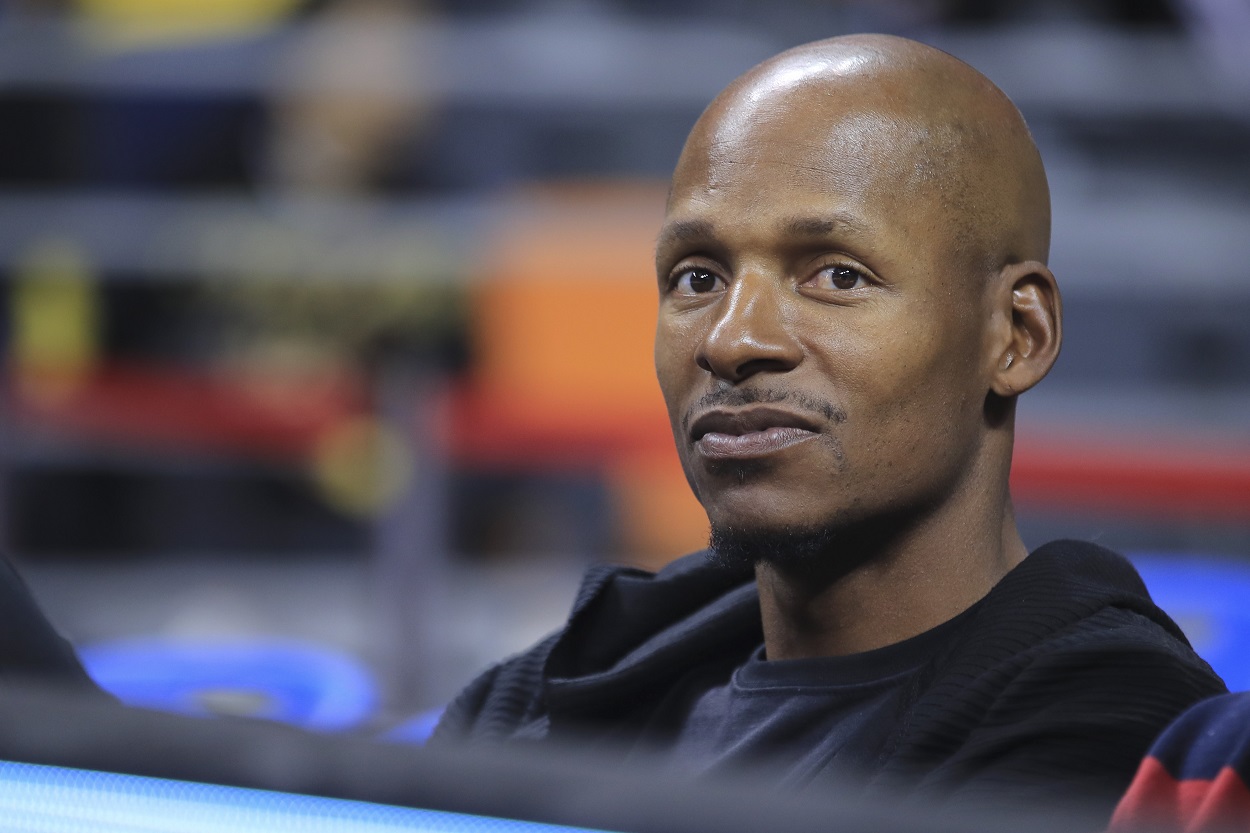 Ray Allen Surprisingly Includes Kevin Garnett in His Fantasy Lineup Using Only Former Teammates but Excludes LeBron James and Dwyane Wade
Ray Allen, the NBA's all-time leader in 3-pointers made, has named a fantasy starting lineup using only former teammates.
Over the course of his 18-year career with the Milwaukee Bucks, Seattle Supersonics, Boston Celtics, and Miami Heat, two-time NBA champion Ray Allen has played alongside some of the all-time greats. And let's certainly not sell Allen short here as he's an all-time great in his own right and easily one of the best shooters in NBA history. And, seriously, has there ever been a prettier jumper in the history of forever? Just watch it in slo-mo at the beginning of He Got Game and you'll see what I mean. But I digress.
In a recent interview, Allen discussed some of those all-time greats as he was asked to construct a starting lineup, which included himself, using only former teammates. And let's just say that the final lineup was…well, interesting.
Ray Allen names his fantasy starting lineup using only former teammates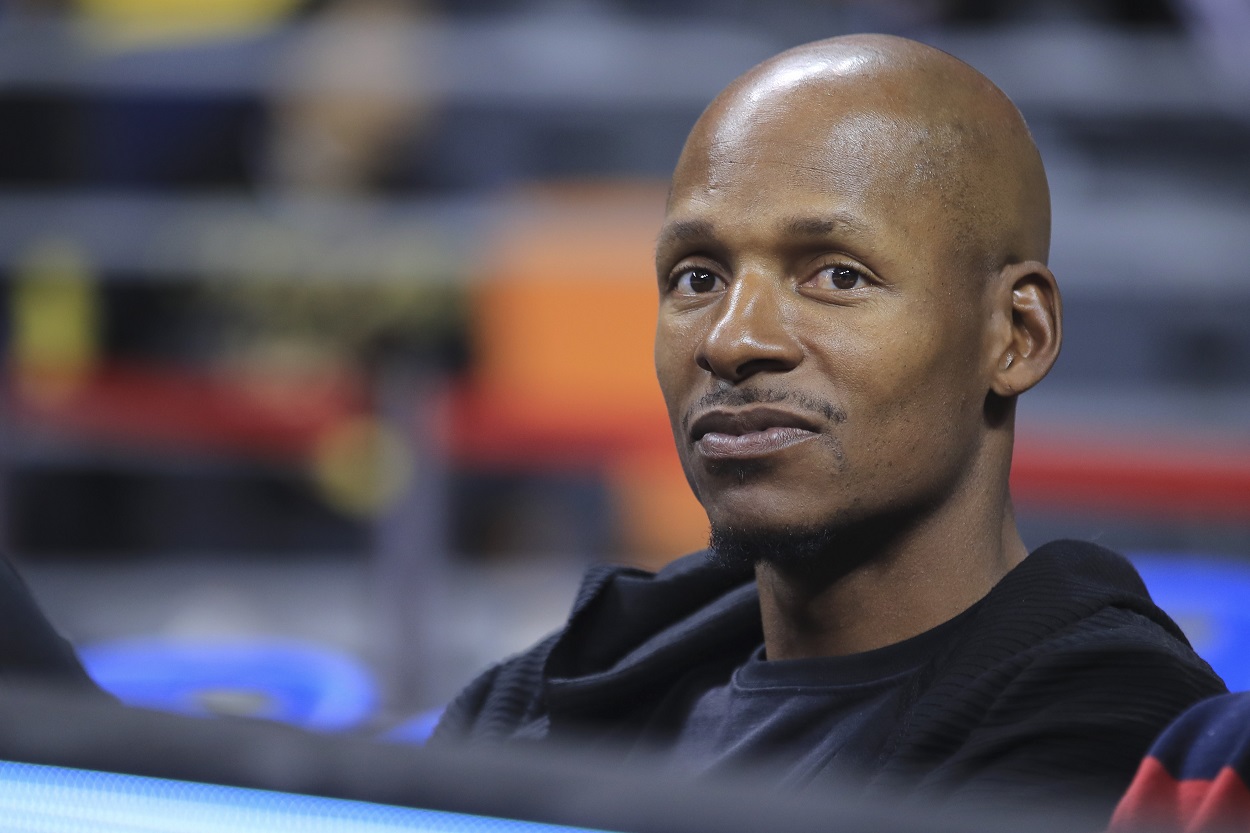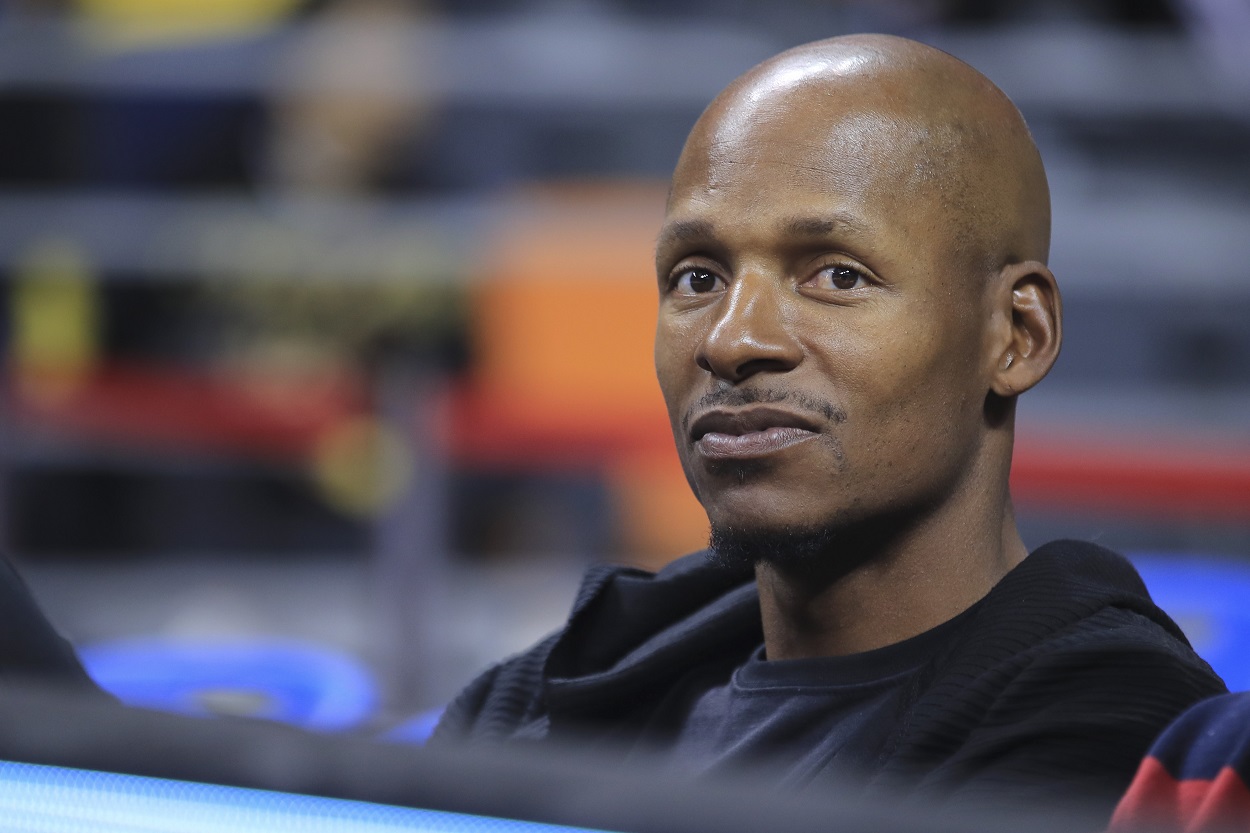 As to not leave you in suspense on exactly who Allen included in his fantasy starting five, let's just go ahead and get that out of the way first.
In a recent appearance on the Knuckleheads podcast, the NBA's all-time leader in the 3-pointers made was asked by hosts Quentin Richardson and Darius Miles to pick four former teammates to create a starting lineup that would also include Allen himself. And this was his response:
"I am taking Glenn Robinson, Terrell Brandon, I have played with Shaq, and it is easy to put Shaq, and I'm gonna say KG."

Ray Allen
Ummm…what?
Now, we're going to get to the surprising inclusion of Kevin Garnett in just a moment, but let's first get to the obvious names Allen didn't include.
Allen failed to include LeBron James and Dwyane Wade
Now, Allen obviously has the right to include or not include anyone he wants in this fantasy scenario. But the fact that he chose Glenn Robinson and Terrell Brandon over LeBron James and Dwyane Wade is absolutely mind-boggling, isn't it? And that's not to disrespect Robinson or Brandon, both of whom had solid NBA careers and were All-Stars on multiple occasions.
But we're talking about two of the all-time greats in LeBron and D-Wade. Allen spent the final two years of his illustrious career playing alongside the dynamic duo with the Miami Heat and won an NBA championship with them. Again, these are Allen's choices and he's certainly entitled to them. It was just a bit surprising to see James and Wade excluded, especially when he said that Shaquille O'Neal, with whom he played one season with the Celtics, was an easy choice.
And he's certainly right about that. While Shaq obviously wasn't in his prime when he and Allen were teammates, he's still an easy choice for a fantasy lineup. But LeBron and Wade aren't?
The inclusion of Kevin Garnett was a bit of a surprise
While it was certainly surprising to see Robinson and Brandon included, it was even more shocking to hear Allen include Kevin Garnett. It's not that KG doesn't deserve to be included as he truly was one of the greatest teammates Ray ever had.
There's just been so much bad blood between the two since Allen left the Celtics to join LeBron, Wade, and Chris Bosh in Miami that one wouldn't think Allen would have mentioned him, especially since Allen was famously left out of Garnett's Hall of Fame speech last month. Perhaps this was Allen's way of trying to prove that he's the bigger man and that, despite their differences, he can still acknowledge what a phenomenal run the two had together in Boston.