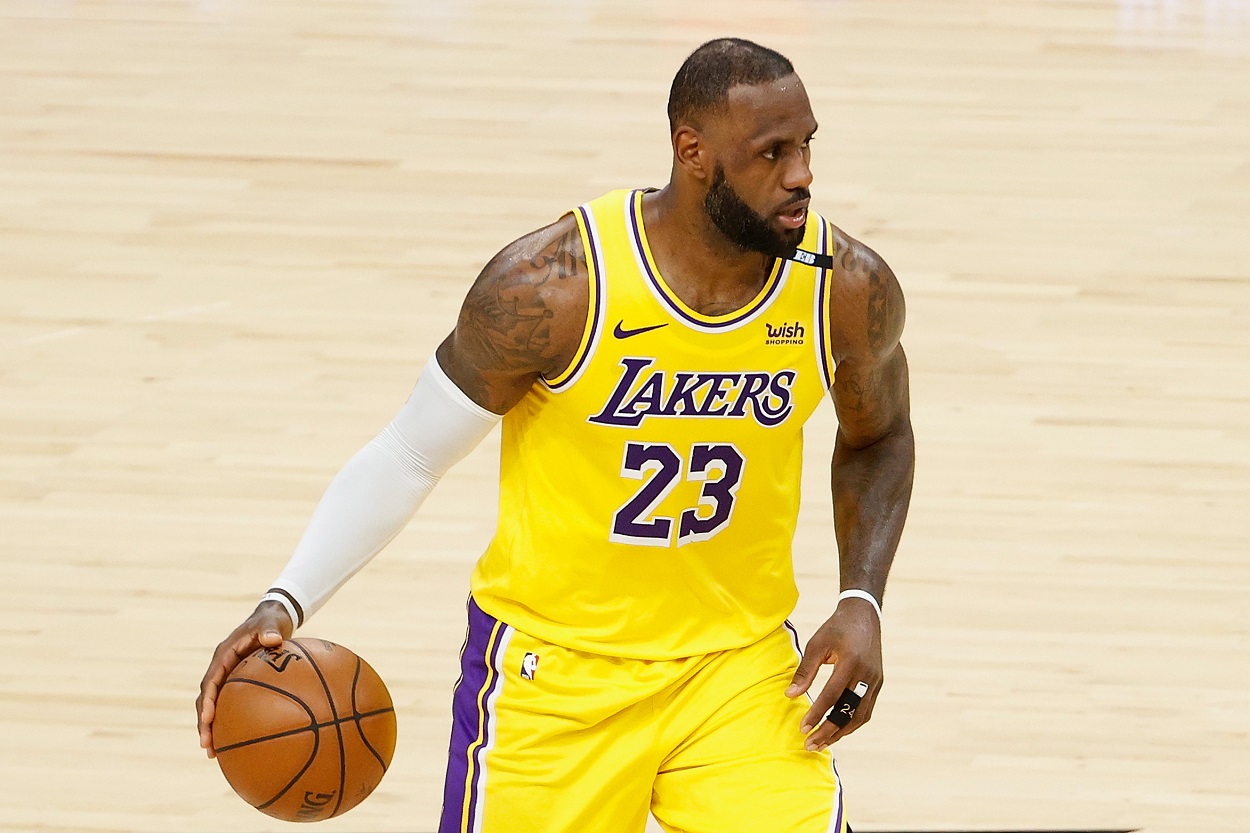 LeBron James Extends a Remarkable NBA MVP Streak in Getting a Lone Fifth-Place Vote
LeBron James has received at least one vote for NBA MVP in each of his 18 seasons in the league.
Right around the midway point of the 2020-21 NBA season, there were a lot of people that were thinking LeBron James was on his way to joining Michael Jordan and Bill Russell with five NBA MVP awards. When Anthony Davis injured his right calf and Achilles tendon on Valentine's Day, injuries that forced him to miss more than two months of action, James kept the defending champion Los Angeles Lakers afloat. He kept the team as competitive as possible in an extremely tough Western Conference, while, as always, putting up incredible numbers.
However, once James himself went down with an ankle injury on March 20, an injury that forced him to miss 26 of the Lakers' final 30 regular-season games, those NBA MVP hopes went out the window. What the injury also did was put an incredible streak in jeopardy, one that isn't talked about much but is one of the most remarkably underrated streaks in NBA history.
You see, coming into this season, James had gotten at least one top-five vote for NBA MVP in each of his 17 seasons. But after he played in just 45 games, easily the lowest total of his career, it didn't seem that streak would continue. However, one voter saved the day and extended the streak to 18 years, which is simply unheard of.
Despite playing just 45 games, LeBron James still had a remarkable season
While LeBron is catching a lot of heat for not getting the Lakers past the Phoenix Suns in the first round of the NBA playoffs, which is just absurd and petty, he still had yet another phenomenal season. At age 36 and in year 18, "The King" still posted 25 points, 7.8 rebounds, 7.7 assists, and 1.1 steals in the 45 regular-season games in which he appeared for LA.
James then posted a triple-double (22 points, 11 rebounds, 10 assists) in the Lakers' victory over the Golden State Warriors in the play-in tournament, while also hitting the game-winning shot. Sure, LA lost to Phoenix in six games, but LeBron certainly can't be blamed for that as he averaged 23.3 points, eight assists, 7.2 rebounds, and 1.5 steals in the series. And it was clear that he wasn't at 100%, which makes those numbers all the more impressive.
But let's get back on track here.
James earned one fifth-place vote in the 2020-21 NBA MVP vote
For those unfamiliar with how the NBA MVP voting works, it's actually quite simple. Players receive 10 points for a first-place vote, seven for a second-place vote, five for a third-place vote, three for a fourth-place vote, and one for a fifth-place vote. The player that tallies the most total points wins. Easy enough, right?
Denver Nuggets center Nikola Jokic won this year's award in a walk, receiving 91 of 101 first-place votes on the way to 971 total points. Joel Embiid finished with one first-place vote and 586 total points, while Stephen Curry finished third with five first-place votes and 453 total points.
As for LeBron, he earned a lone fifth-place vote, giving him one total point, putting him in a tie for 13th with James Harden and Kawhi Leonard. Once again, that's now 18 years in a row in which James has received at least one vote, which is truly remarkable. Sure, James getting one NBA MVP vote may not seem like a big deal, but that's a career year for some players.
LeBron has only finished outside the top 10 in the NBA MVP vote twice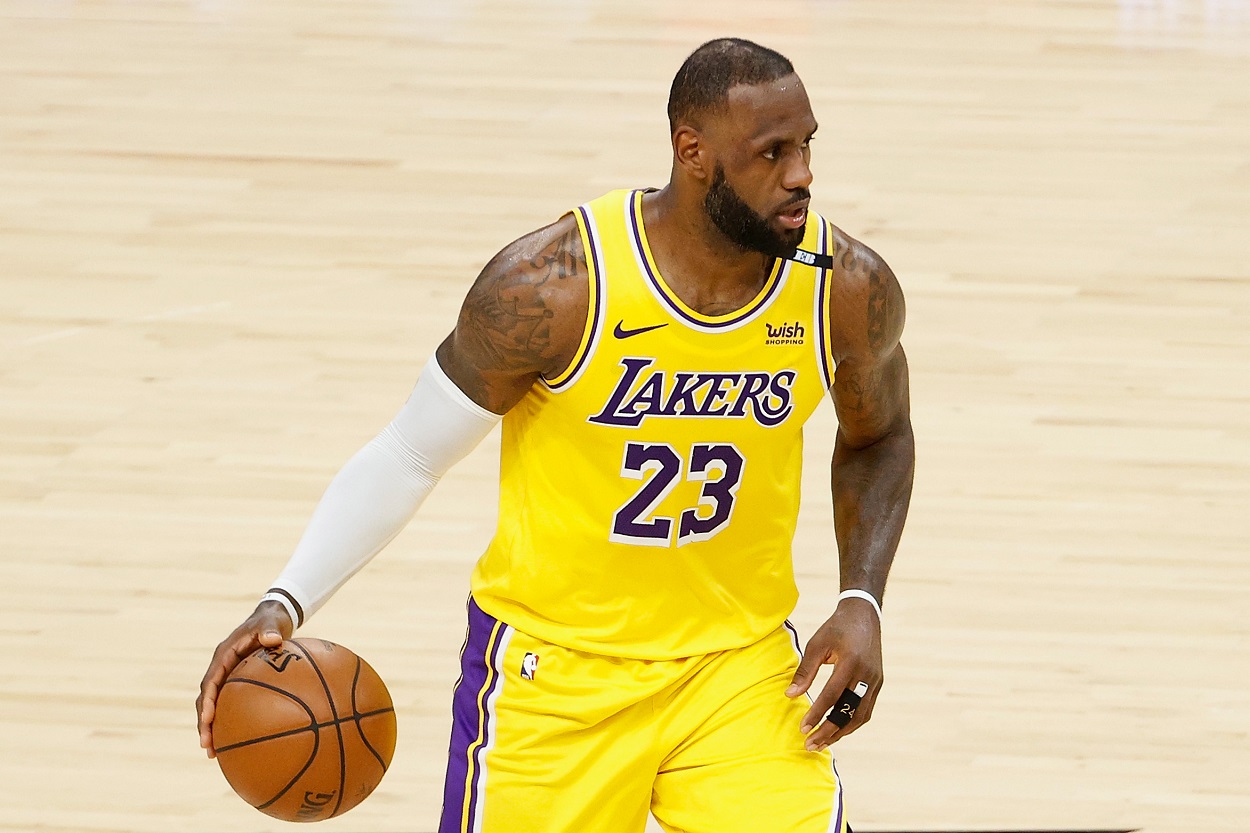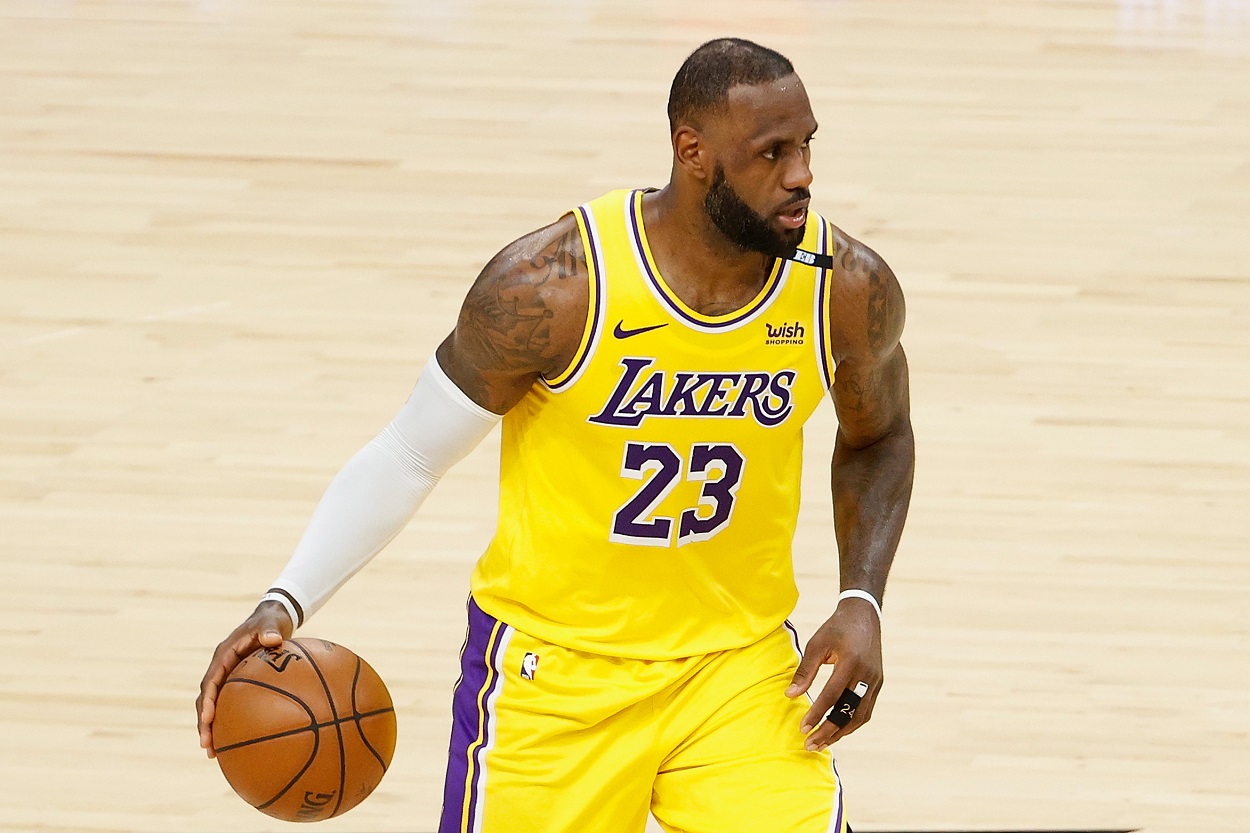 Here's a look at where LeBron has finished in the NBA MVP race in each of his 18 seasons. As you'll notice, he's only finished outside the top 10 twice (yes, twice), the only other time being his first season in LA when the Lakers missed out on the postseason. Prior to that, his lowest finish was ninth. And that was his rookie year with the Cleveland Cavaliers. Have I said the word remarkable enough yet?
2003-04: 9th (11 points)
2004-05: 6th (93 points)
2005-06: 2nd (688 points)
2006-07: 5th (183 points)
2007-08: 4th (438 points)
2008-09: 1st (1,172 points)
2009-10: 1st (1,205 points)
2010-11: 3rd (522 points)
2011-12: 1st (1,074 points)
2012-13: 1st (1,207 points)
2013-14: 2nd (891 points)
2014-15: 3rd (552 points)
2015-16: 3rd (631 points)
2016-17: 4th (333 points)
2017-18: 2nd (738 points)
2018-19: T-11th (1 point)
2019-20: 2nd (753 points)
2020-21: T-13th (1 point)
We're going to go out on a limb here and say that the streak will continue next season.
Stats courtesy of Basketball Reference