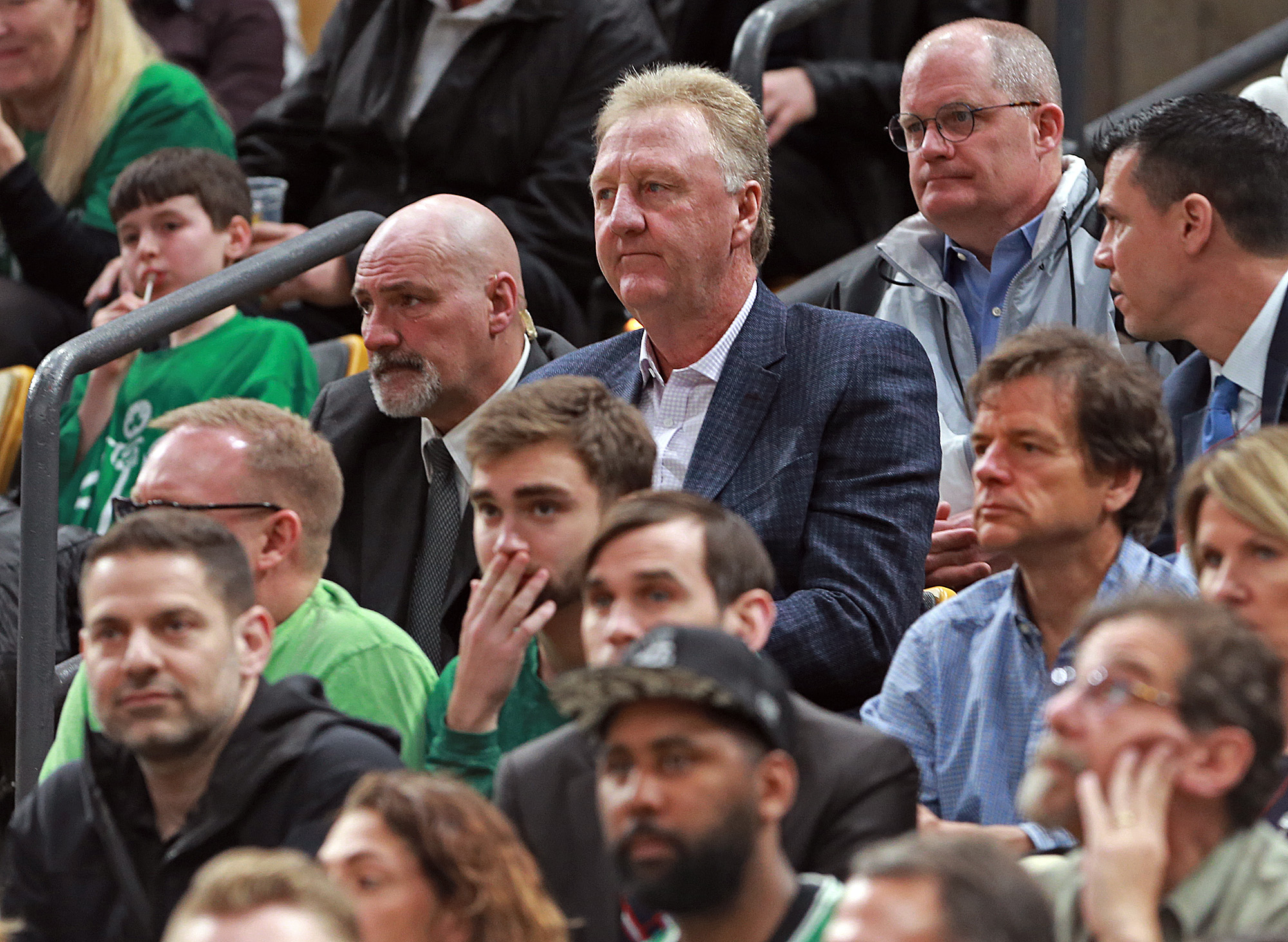 Larry Bird Could Have Traded for Ray Allen but Tyler Hansbrough Stood in the Way
Larry Bird, the former president of basketball operations for the Indiana Pacers, could have had Ray Allen in a trade, but Tyler Hansbrough stood in the way.
Larry Bird was trying to explain how his former Boston Celtics teammate Danny Ainge offered Ray Allen in a trade to the Indiana Pacers late in Allen's career. The Celtics were breaking up their latest version of their Big Three and Allen certainly could have been had. Bird was the president of basketball operations for the Pacers at the time, and Ainge made the offer to ship Allen to Indiana. Bird declined as Tyler Hansbrough stood in the way.
Larry Bird was part of an earlier aging Big Three in Boston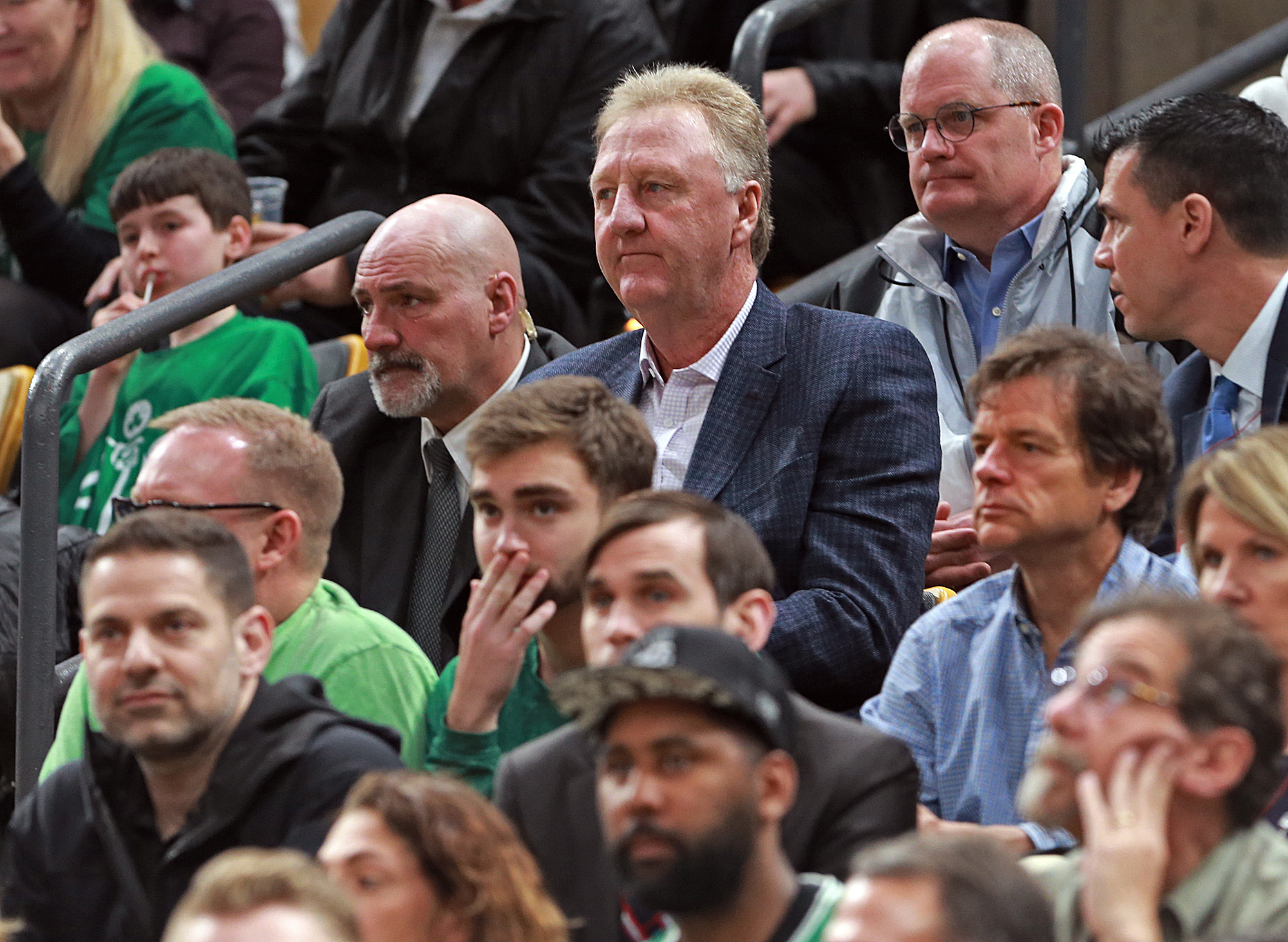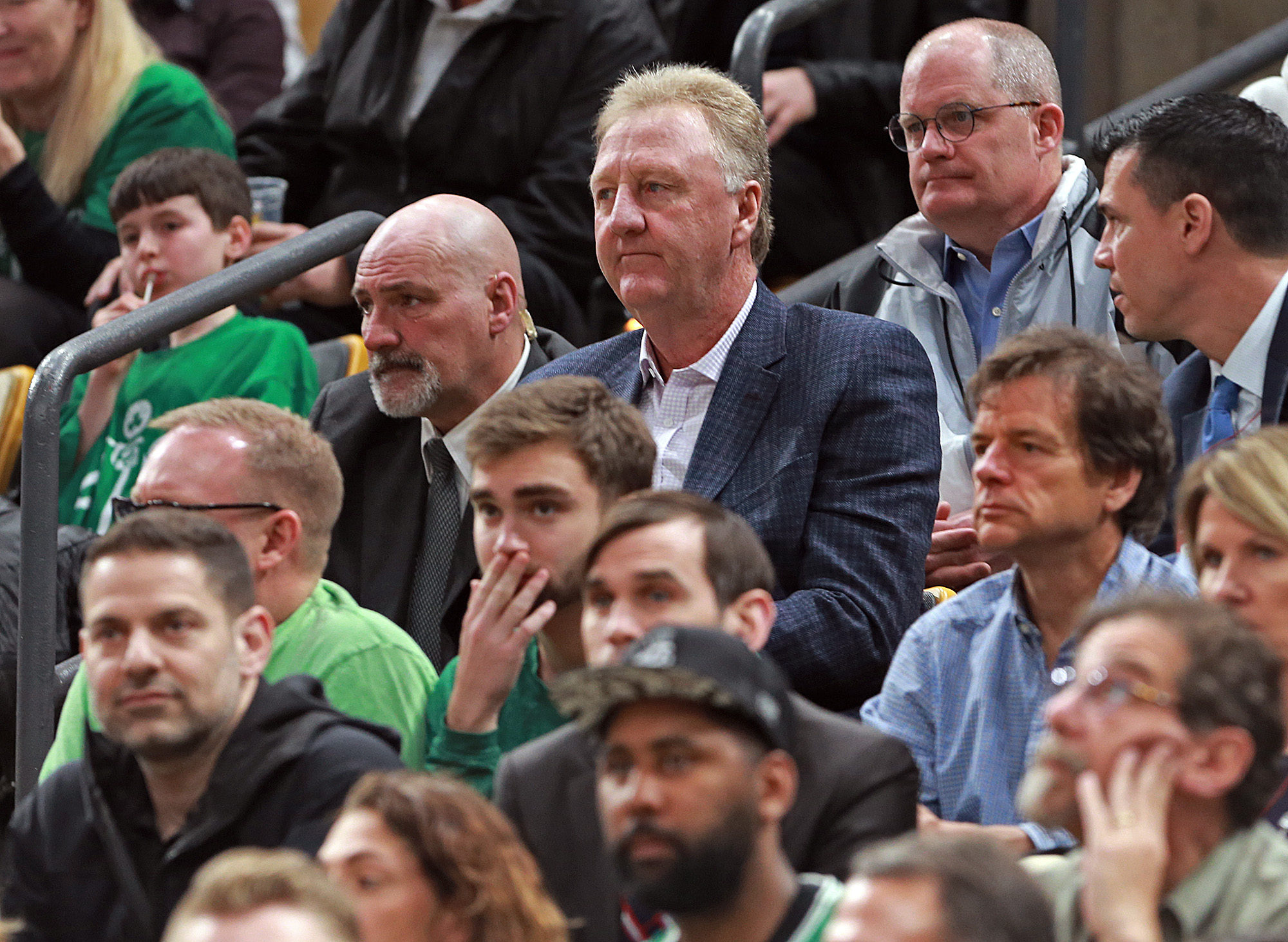 Larry Bird knows all about growing old and trying to find out the best time to call it a career. He's know all about it from a player's standpoint and he's familiar with it when making the calls from the front office. Bird teamed with Kevin McHale and Robert Parish to form a successful trio in Boston, winning three NBA titles.
Bird's injuries took their toll, especially in the last couple of years of his NBA career. "The injuries I had made it impossible for me to put in the time on a daily basis to prepare," said Bird to ESPN in 2012. "It was frustrating. Preparation was everything for me. People don't realize if you are out two or three weeks, the lights are a lot brighter in the games than when you are practicing. Everything moves a lot faster. I couldn't get my shots up when I was hurt. When I came back, I was in shape, but not game shape."
Red Auerbach never traded any of the three. Bird and McHale played their entire careers with Boston, while Parish left in 1984 to play for the Charlotte Hornets. There were rumors, however, that Bird was on the block. Bird doesn't think they were true. "I think those trade rumors were BS," Bird said.
The Celtics broke up their Big Three in 2013
Danny Ainge knew the end was near for his Big Three. On June 23, 2013 – the night of the NBA draft – Ainge shipped Paul Pierce and Kevin Garnett, both aging players, to the Brooklyn Nets, who were in win-now mode. The Celtics received multiple first-round picks in what has been considered a one-sided deal favoring Boston.
Pierce and Garnett were nearing the end of the Hall-of-Fame careers. Ainge believed it was time for the Celtics to start a rebuild, and getting first-round-picks in 2014, 2016, and 2018 was a good start. Garnett played in just 96 games for the Nets and averaged 6.6 points per game.
Pierce played in 75 games with Brooklyn, averaging 13.5 points per game. He left after one season to join the Washington Wizards. Pierce remained in Washington for one season and closed out his career by playing two seasons with the Los Angeles Clippers.
Ray Allen could have been an Indiana Pacer
While the Boston Celtics found a way to trade Paul Pierce and Kevin Garnett and get something in return, they weren't able to do so with the other third of the Big Three – Ray Allen. Allen walked away, declining a two-year extension from the Celtics and taking up an offer from the Miami Heat. The Celtics got nothing in return.
That's not to say Boston Celtics GM Danny Ainge didn't try to trade Allen. In a 2012 ESPN article, Bird admitted there was an offer on the table that he didn't accept. "Here's the thing," Bird said. "When Danny and I talked about trading for Ray, he wanted Tyler Hansbrough and a first-round pick. If that's the value he's putting on Ray Allen, he ain't getting it. That tells me he's in no hurry to trade him."
Bird may have been trying to downplay the value of an aging Allen. He also was building up the value of his own player in Hansbrough, who went on to have a disappointing NBA career. A first-round draft pick in 2009, Hansbrough went on to play six years in the NBA, averaging 6.7 points per game. Allen left the Celtics and played a key role in the Miami Heat winning the NBA title in his first year with the team.
All stats courtesy of Basketball Reference.