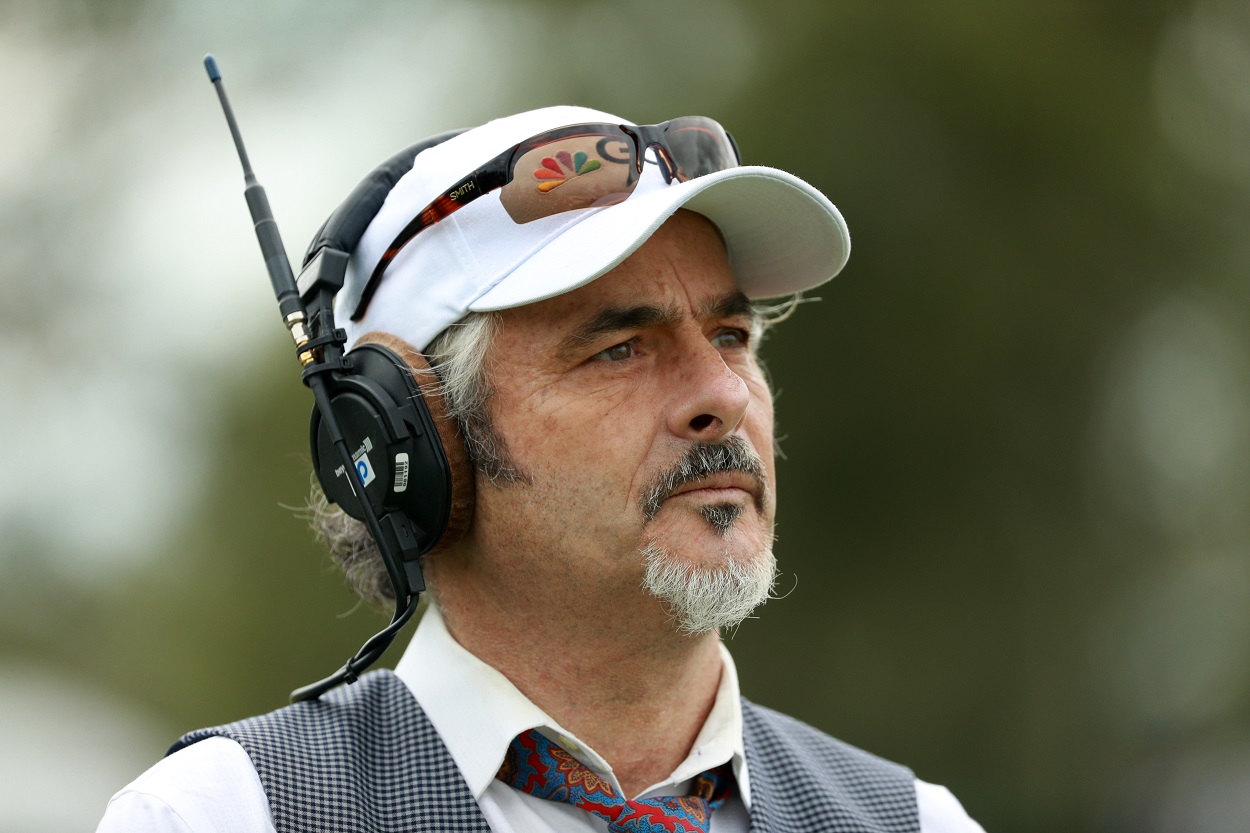 David Feherty Tragically Lost a Son to an Overdose After Overcoming His Own Issues With Drugs and Alcohol
Longtime golf broadcaster David Feherty tragically lost his oldest son to an overdose after battling his own issues with drugs and alcohol.
David Feherty has long been one of the most underrated personalities in sports media. A five-time winner on the European Tour, Feherty joined CBS Sports as an on-course reporter, a job he held for nearly two decades, and currently works for NBC Sports.
While best known for his humor, Feherty has had to deal with plenty of serious issues throughout his life. His home country of Northern Ireland was essentially a war zone as he grew up and he also battled issues with drugs, alcohol, and depression for years. Feherty eventually did get sober but then had to watch as his oldest son battled the same demons, a battle that ended in tragedy when he died of a drug overdose on his 29th birthday.
David Feherty was a five-time winner on the European Tour before beginning his broadcasting career
A highly-accomplished amateur, David Feherty turned pro in 1976 and spent the majority of his career on the European Tour, where he won five times and twice finished in the top 10 in the Order of Merit. In 1991, he was a member of the European Ryder Cup team that narrowly lost to the Americans at the Ocean Course at Kiawah Island, which was the same year he finished seventh at the PGA Championship.
Feherty reached his highest standing in the Official World Golf Ranking the following year at No. 33, the same year he won his final European Tour event. Two years later, he had his highest finish at a major championship, a tie for fourth at The Open Championship, and then spent some time on the PGA Tour before calling it a career in 1997.
Shortly after his retirement, he joined CBS Sports as an on-course reporter and thrived in that role for nearly two decades before parting ways with the network in 2015. Feherty was given his own show on the Golf Channel in 2011, a show that was just recently canceled, and joined NBC Sports on a full-time basis following his departure from CBS.
David Feherty battled substance abuse issues for decades
Throughout his playing career and into his time as a broadcaster, David Feherty struggled with substance abuse. When he won the Scottish Open in 1986, the biggest victory of his career, he lost the trophy within two days because he'd gotten so drunk while celebrating.
In the years that followed, things got worse. When he met his second wife, Anita, in 1995, Feherty was self-admittedly "addicted to alcohol, cocaine, marijuana, painkillers and just about anything else you could name."
He credits Anita for saving his life but it's not as if his substance issues went away immediately after meeting her. His problems persisted for many years and in the early 2000s, he was also diagnosed with clinical depression (and later bipolar disorder), which obviously doesn't mix well with alcohol abuse. Feherty would have hallucinations and even thought of killing himself as he thought his wife and children would be better off without him.
In January 2005, Anita threatened to leave him and take the couple's five-year-old daughter with her after she witnessed that same daughter fetching him a bottle of whiskey. And it was at that point that Feherty knew he needed to stop, which he did for a time. He relapsed a few times over the next couple of years but got completely sober in 2007 and remained that way for 10 years until tragedy struck in 2017.
His oldest son died of an overdose in 2017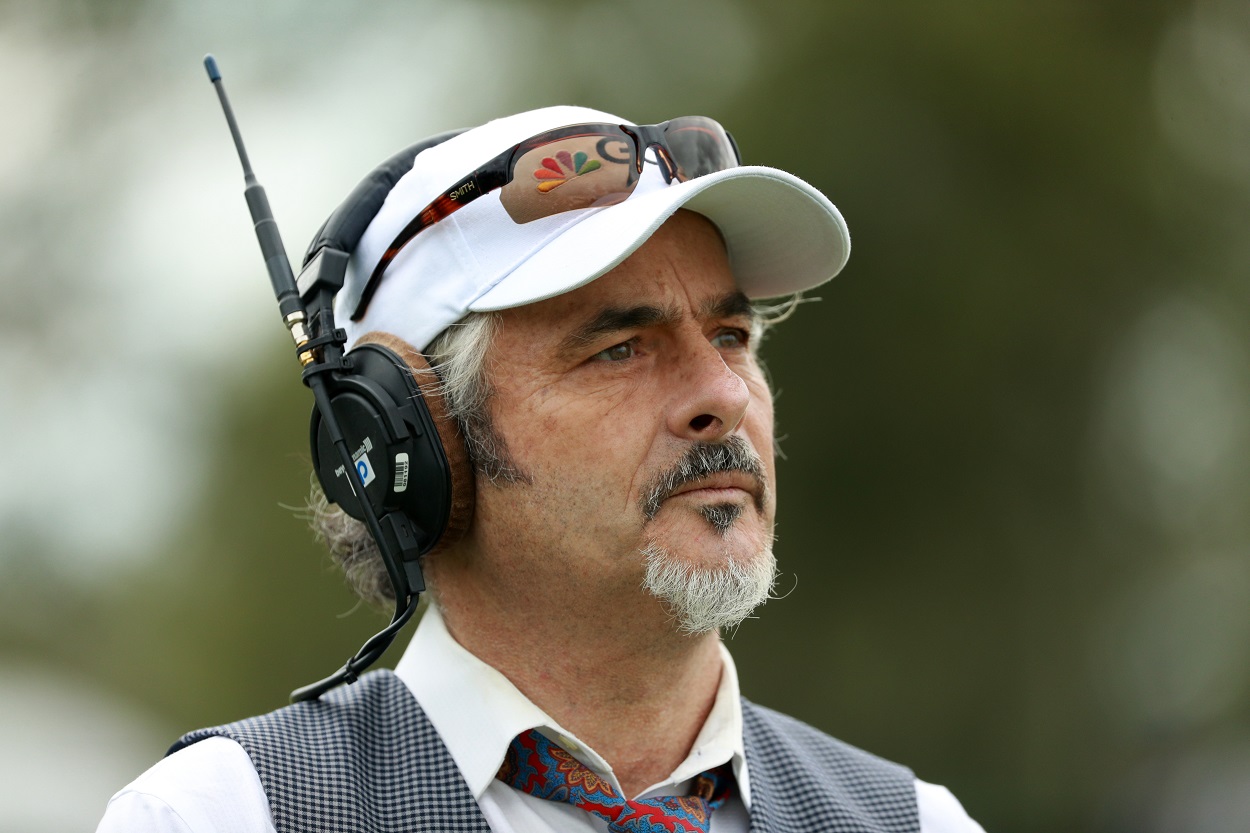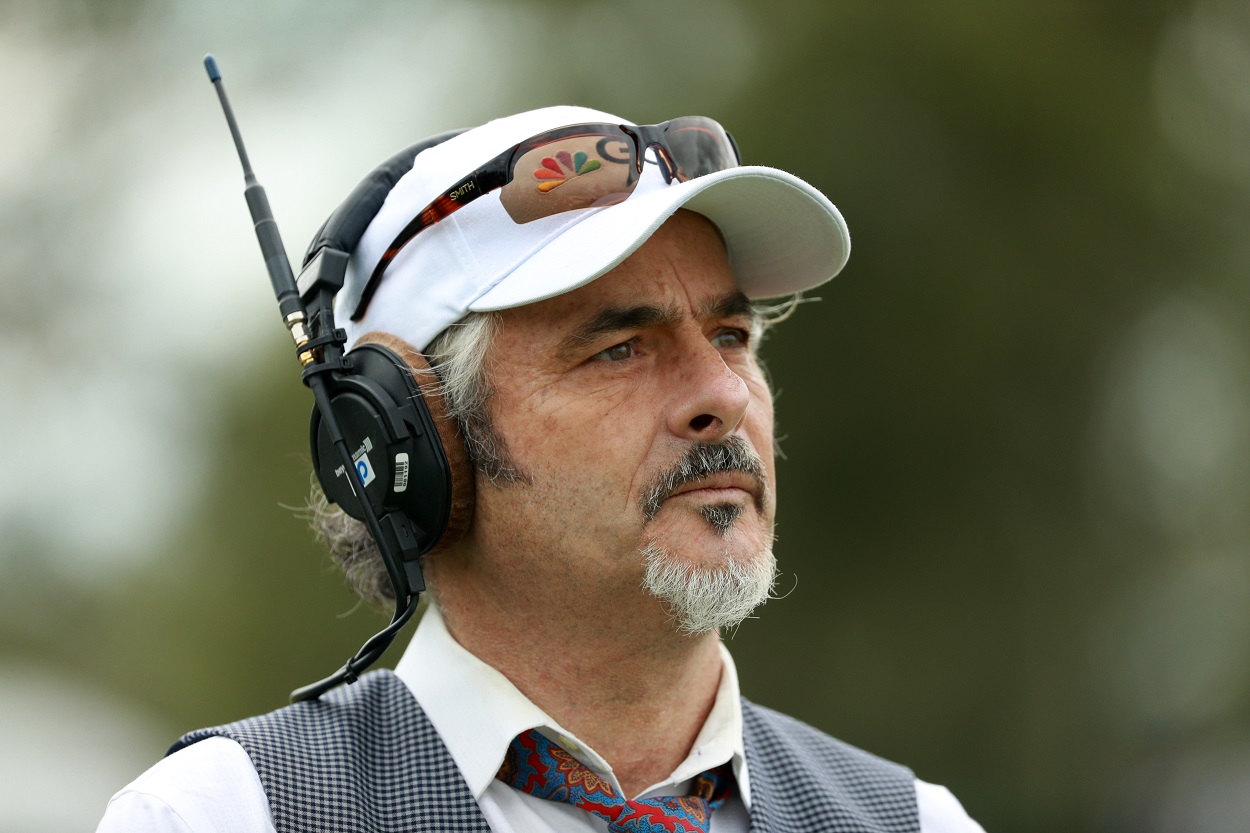 On the morning of July 29, 2017, which was his oldest son Shey's 29th birthday, David Feherty received a phone call from his younger son, Rory, who gave him the worst news any parent can receive. Shey had died at his mother's home of an apparent overdose, which a coroner later confirmed was a mixture of cocaine and alcohol.
Shey had battled substance abuse for quite some time and just a few weeks earlier had texted Anita that he needed to back to rehab, which sadly never happened. Over the course of the previous year, David Feherty had been told that he needed to stay away from his son as certain professionals thought he was enabling his son's habits by giving him money, which Feherty later said brought on an enormous amount of guilt (h/t Golf Digest)..
"The truth is, I'd broken down on several occasions and given him money again. He was so sweet, and I couldn't say no to him. Plus, like all of us addicts, he was a very good liar. He convinced me the money wasn't for drugs. I'm sure I knew deep down he was lying, but I wanted to believe he was really on the way to coming out on the other side."

David Feherty
In an interview with Bryant Gumbel in 2019, Feherty admitted to relapsing following his son's death but once again got sober.
In addition to his work in television, David Feherty has also found success on the stand-up comedy circuit. He puts on a couple dozen shows per year and essentially tells his life story, the good and the bad, which seems to be quite therapeutic. And given what he's been through in his life, that's nothing but a good thing.