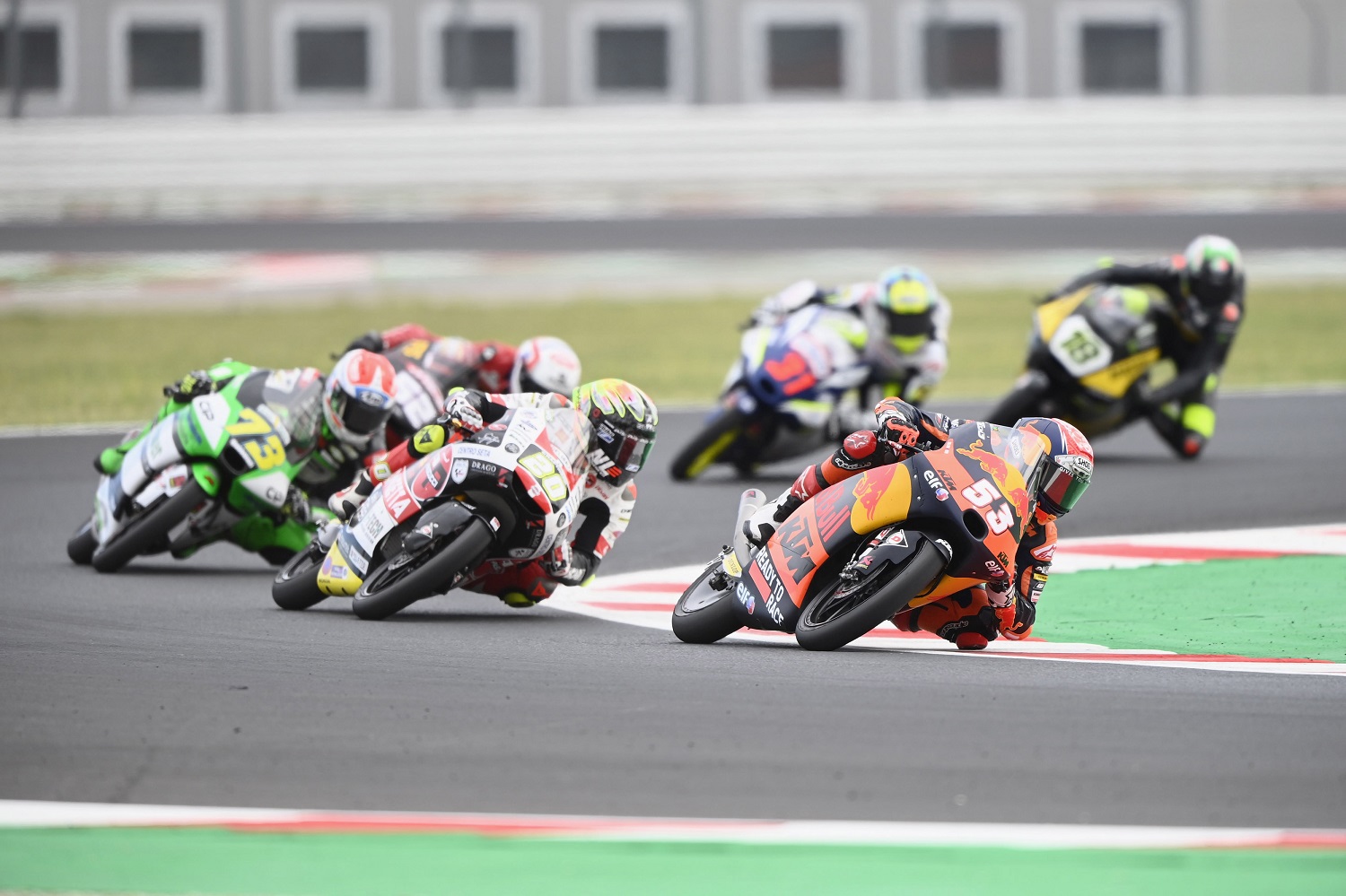 Dean Berta Viñales' Death Makes It 3 Tragedies in 4 Months; MotoGP Must Take the Lead in Forcing Change
International motorcycle racing is reeling from the deaths of three teenage competitors since May, a string of tragedies with parallels to a NASCAR crisis two decades ago.
Article Highlights:
Dean Berta Viñales, 15, died in a wreck Saturday at the Jerez track
Three teen motorcycle competitors have lost their lives this year
Former top rider Michel Fabrizio has lashed out at loose regulations
NASCAR reached a pivotal moment in its history in February 2001 when Dale Earnhardt died in the last-lap crash at the Daytona 500. Faced with deaths in each of the sport's three major circuits in a short span of time, NASCAR executives put safety under the microscope and responded with new rules to make the sport safer. There has not been another driver fatality in two decades, a record for the organization. It's a lesson that MotoGP must embrace.
Motorcycle racing should explore important changes following last weekend's competition tragedy involving Dean Berta Viñales, the third teen rider to die this year. Reactions ranging from strong criticism by an accomplished Italian rider to Maverick Viñales' decision to skip the MotoGP Red Bull Grand Prix of the Americas after his cousin's death are a start. But now is the time for organizers and executives to step up with a plan.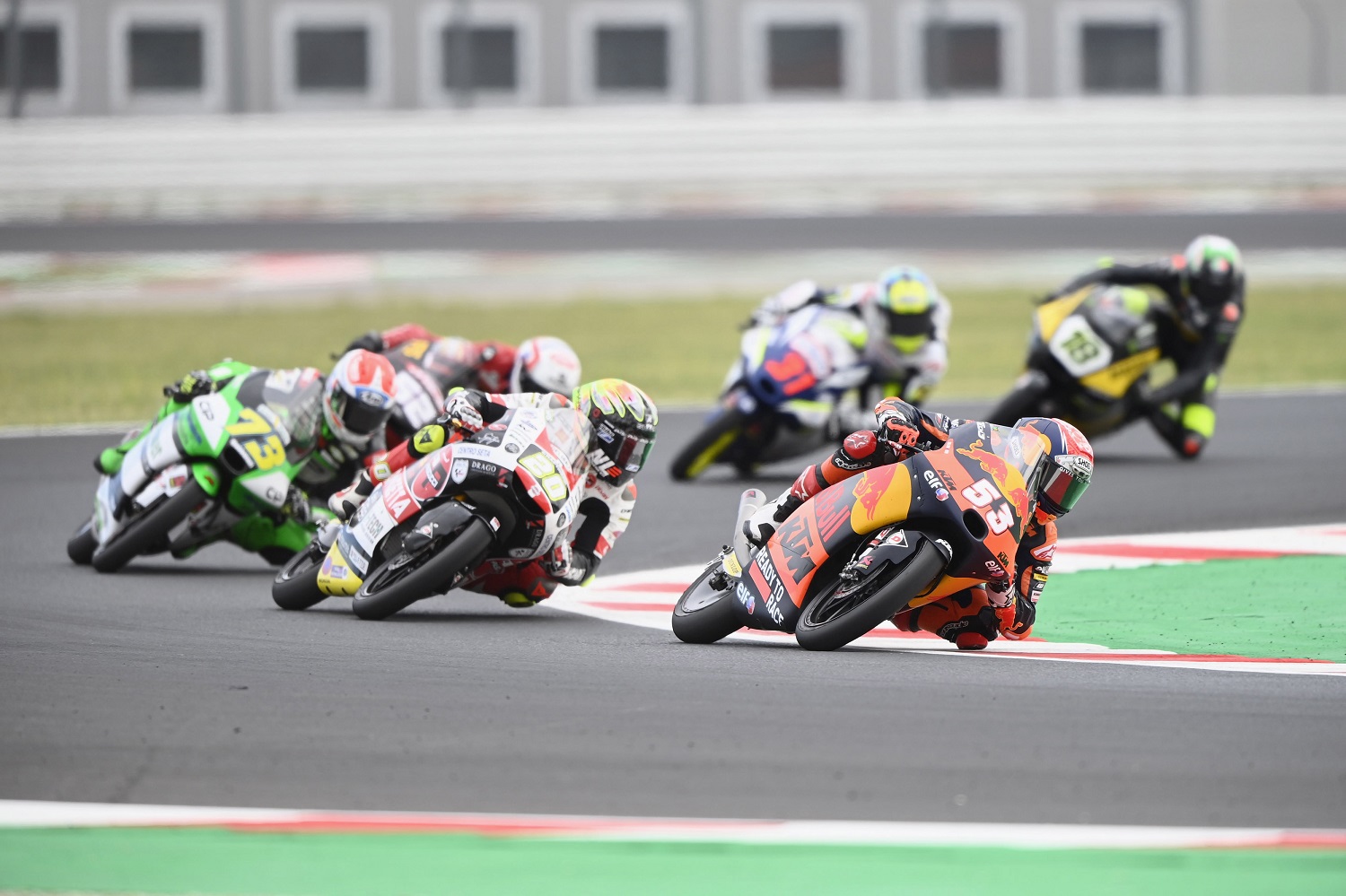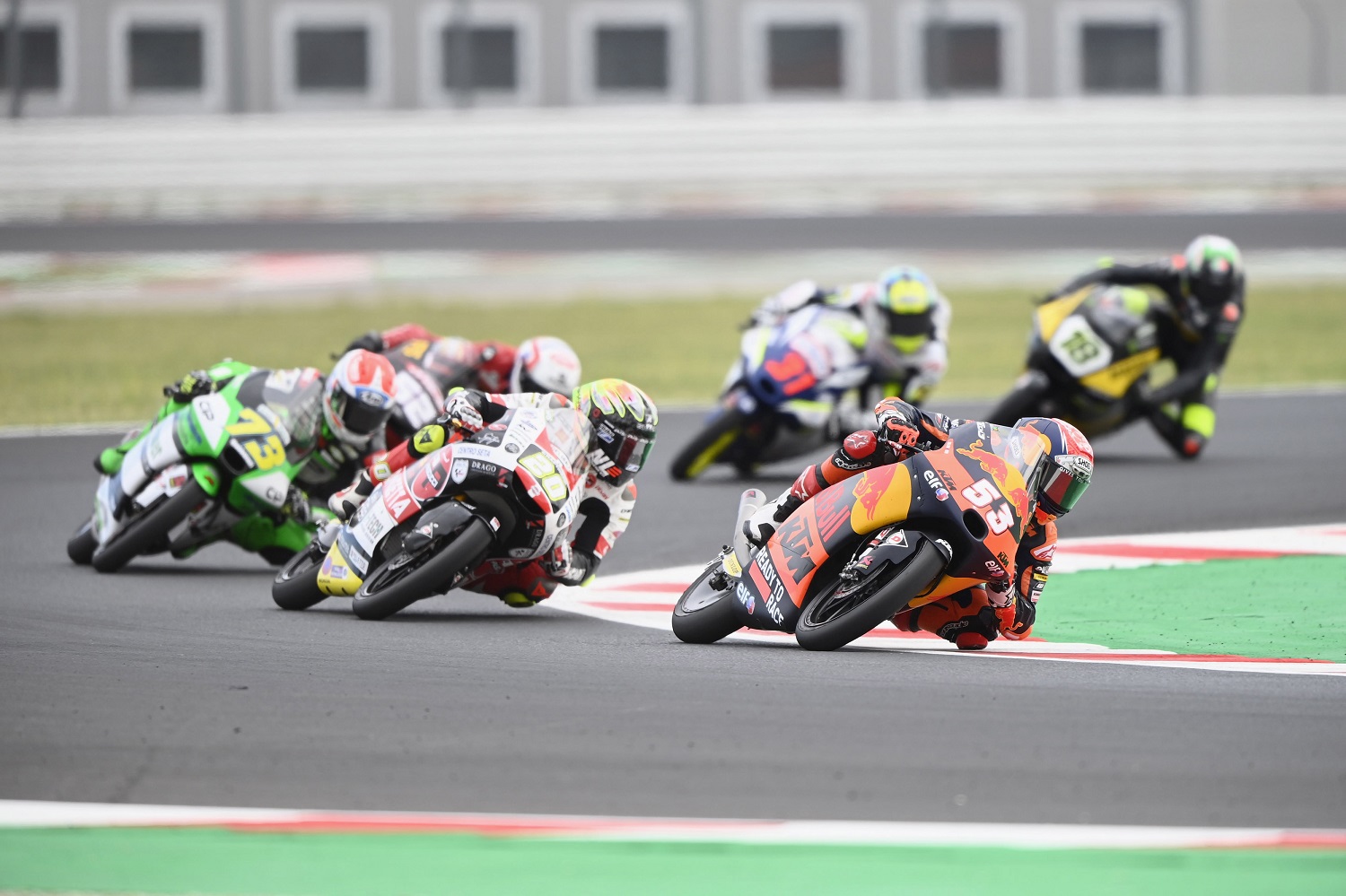 The recent chronology documented by Autosport.com is alarming.
Andreas Perez, 14, died during a 2018 CEV Moto3 race in Spain. Asia Talent Cup rider Afridza Munandar, 20, died in 2019 during a support race at a MotoGP event at Sepang International Circuit in Malaysia.
Now, there have been three more deaths in four months.
Swiss Moto3 rider Jason Dupasquier, 19, suffered fatal injuries during qualifying for an event in Mugello, Italy, in late May. The following month, 14-year-old Hugo Millan died in a race on the undercard of the CEV Junior World Championship in Aragon.
Dean Berta Viñales, 15, was the latest to perish. He tangles with another rider in a multi-bike incident during the opening race of the World SuperSport 300 Championship at Circuito de Jerez in Spain. Berta Viñales suffered severe head and thoracic injuries, World Superbike disclosed.
Age is the common denominator in the five deaths. The deceased competitors range from 14 to 20 years old, raising a question about how thoroughly the credentials of young riders are considered before they enter high-speed competition.
Italy's Michel Fabrizio, a successful competitor who retired from most competition in 2015, asserted that money has taken priority over safety.
"I see an indifference on the part of the International Federation: deploying 42 children in the Yamaha Cup (fortunately, everything went well in 2021) and another 42 in the SuperSport 300 World Championship," he wrote on social media. "Too many, too many pilots with little or even very little experience, and this … not only happens in the World Cup, but also in national championships, where everything goes for making money, down to the last available place."
Fabrizio announced he was withdrawing from a weekend event to protest the lax vetting policies that he alleges.
"It is time for the politics of each country to intervene," he added. "The first to send a strong message was Ayrton Senna, who said that some circuits were dangerous, and only after his death did (Formula 1) intervene. Currently in Formula 1 there are fewer deaths, but in motorcycling lately there is a catastrophe."
NASCAR learned from its tragedies. A year before Earnhardt died at Daytona, crashes took the lives of Adam Petty, Kenny Irwin Jr., and Tony Roper during races or practices in NASCAR's two lower national series. As NASCAR envisioned and then built its Car of Tomorrow, executives considered numerous new safety measures. They moved drivers' seats closer to the center of the car, added devices that absorbed the energy of crashes, and buckled competitors into harnesses that reduced the whiplash effect of high-speed wrecks.
Moving in that direction was easy for NASCAR because it is the governing body of American stock-car racing. With sanctioning bodies in each country setting some of the standards for motorcycle racing, the task now at hand is more complicated.
The Fédération Internationale de Motocyclisme (FIM) operates Grand Prix motorcycling and has organized the sport into MotoGP, Moto2, Moto3, and MotoE. If any entity stands a chance of enforcing minimum age and ability regulations, it would be the FIM.
Given the string of tragedies, the time has come to try.
Like Sportscasting on Facebook. Follow us on Twitter @sportscasting19.