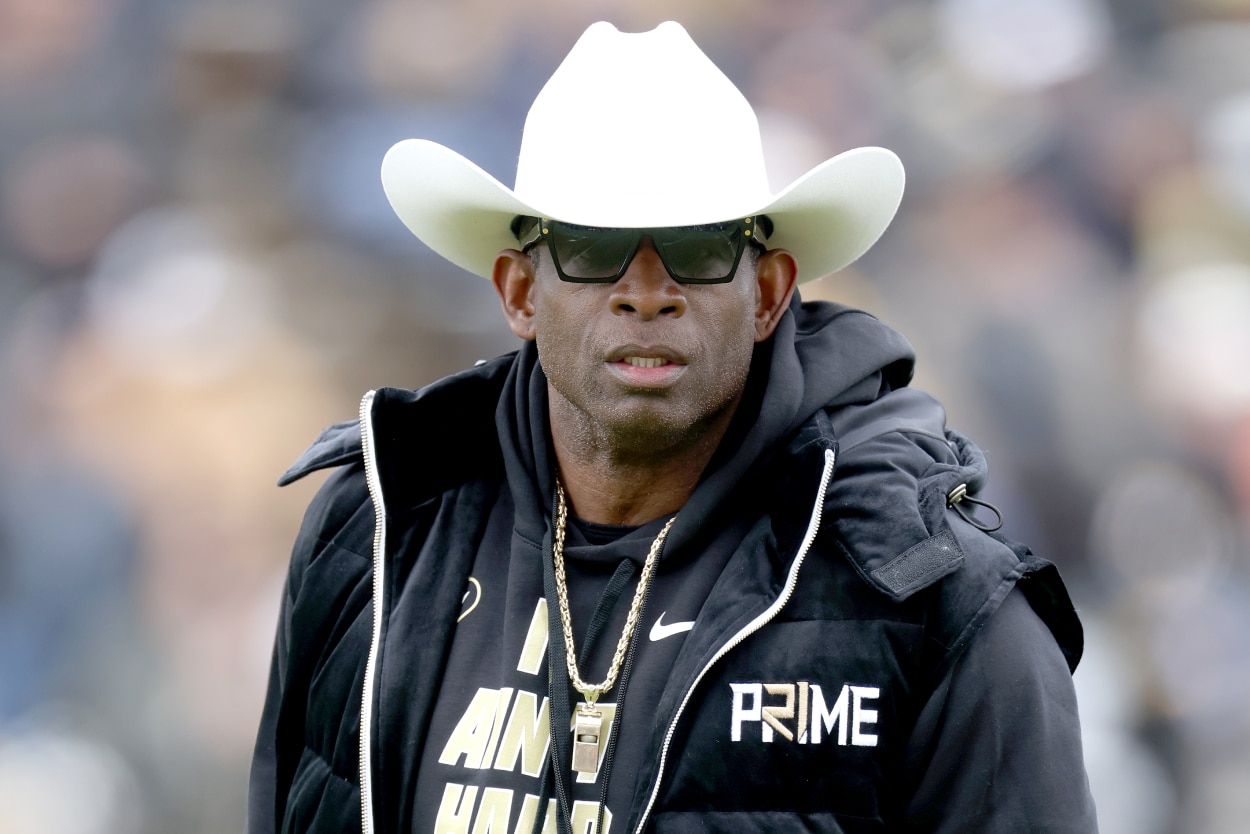 Deion Sanders Delivers on His Promise in Colorado Coaching Debut
Being a 21-point underdog to TCU on Saturday meant nothing to new Colorado coach Deion Sanders.
Deion Sanders talks a good game. On Saturday, he delivered.
Making his head coaching debut with the Colorado Buffaloes, the man known as "Prime Time" put on a show. He completely overhauled a Colorado team that went 1-11 a year ago. Only 10 scholarship players remain from the 2022 Buffaloes squad. He took the Buffs into Texas to face 17th-ranked TCU and came away with a shocking 45-42 victory.
Deion Sanders promised to turn things around in Colorado
A change was needed in Colorado. Deion Sanders made an overhaul, and he did it his way.
According to ESPN, Colorado had 53 incoming transfers this season. It's the most any team ever had in an offseason. He brought in his own guys. He made it known his son, Shedeur Sanders, was going to be the starting quarterback. Prime Time didn't care what others thought.
"I know it's a huge overhaul," Sanders said, per ESPN. "But it had to be done."
Sanders knows with all the new faces, it's going to take time to develop chemistry. He also said the unity thing might be overhyped.
"I don't think you got to have unity whatsoever," Sanders said. "You got to have good players.
"I don't care about culture. I don't care. I don't care if they like each other, man. I want to win. I've been on some teams where the quarterback didn't like the receiver, but they darn sure made harmony when the ball was snapped."
Sanders and the Buffaloes put on a show
The Buffaloes headed into Saturday's game against TCU as 21-point underdogs. It didn't show.
Shedeur Sanders threw for better than 500 yards and tossed four touchdown passes. He completed 38 of 47 passes for 510 yards. He and his father quieted plenty of critics who said both Sanders were in over their heads.
Dylan Edwards caught five passes for 135 yards and three touchdowns in the victory.
Back in December, Deion Sanders promised wins.
"It may not happen as quick as you may desire it to, but it's going to happen," Sanders said. "We're gonna win. It's going to happen. I'm not going put a timetable on it, but it's gonna happen."
It happened a lot sooner than most thought it would.