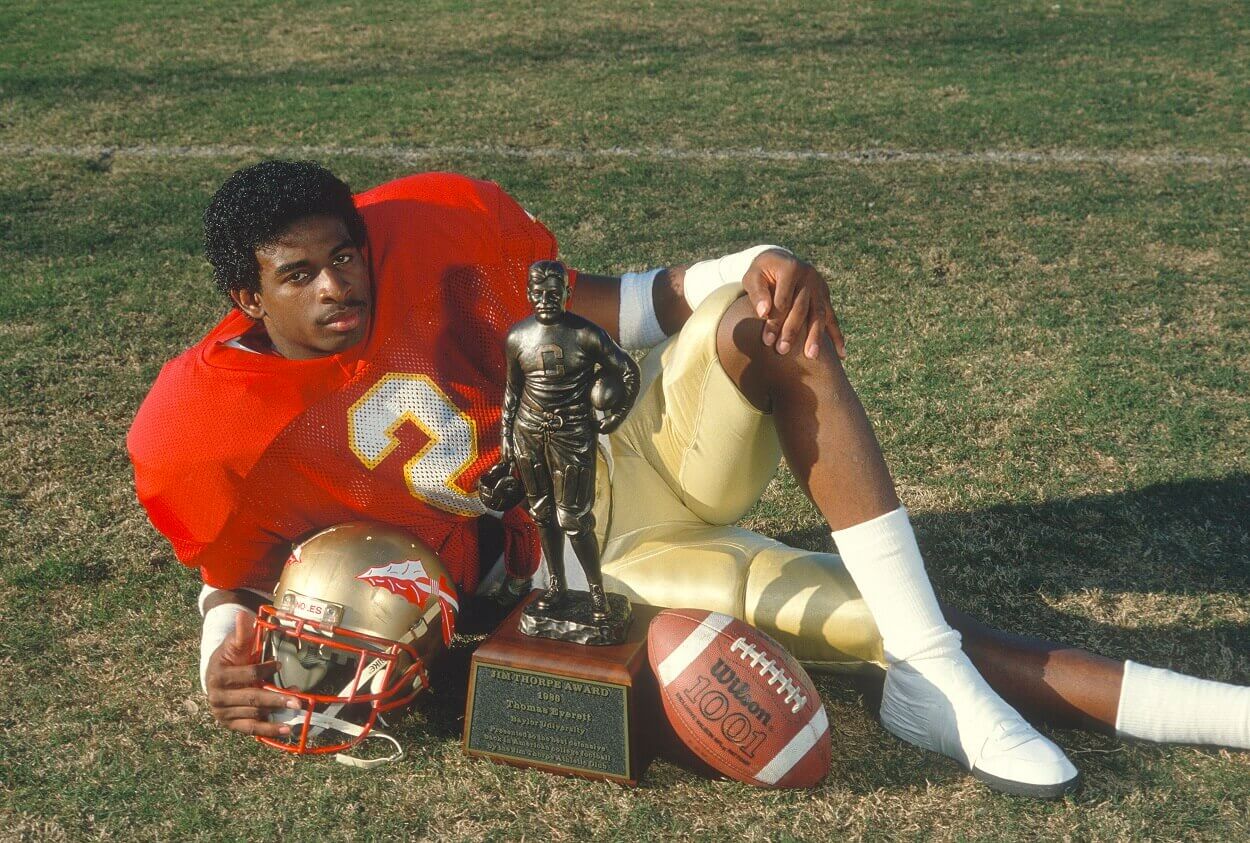 Deion Sanders' Fear of Getting Drafted by the Lowly Lions Led Him to Plot the Ultimate Escape Plan
Deion Sanders wanted no part of the Detroit Lions during the 1989 NFL Draft.
No one wants to play for a perennial loser. However, in the pro sports world, few athletes truly have the power, leverage, or ability to control their fate. 
Luckily for Deion Sanders, he had all the leverage heading into a historic 1989 NFL Draft that included a number of future Pro Football Hall of Famers. And with the possibility of having to suit up for one of the league's most embarrassing franchises looming large, the brash cornerback concocted a plan that would have made it impossible for the Detroit Lions to reap the rewards of picking him.
The Lions secured a franchise icon by selecting Barry Sanders over other future NFL stars
Coming off five consecutive losing seasons, the Lions entered the 1989 NFL Draft with the third overall pick in a star-studded class headlined by UCLA quarterback Troy Aikman and Michigan State offensive tackle Tony Mandarich. Of course, it also included dynamic Oklahoma State running back Barry Sanders, ferocious Alabama pass rusher Derrick Thomas, and uber-athletic Florida State cornerback Deion Sanders. 
In desperate need of help on both sides of the ball, the Lions opted for the 1988 Heisman Trophy winner over the player who took home the Jim Thorpe Award for being the nation's top defensive back. That decision didn't lead to a Super Bowl title (or anything close to it), but it did provide Detroit fans with the decade-long thrill of watching Barry Sanders make life a living hell for linebackers and safeties. 
A four-time rushing champion who amassed 15,269 yards and 99 touchdowns on the ground in 153 career games, Sanders cemented his place as one of the most exciting and dominant offensive players in NFL history while suiting up for a franchise that suffered five losses in the Wild Card round across his last seven seasons. Ultimately, the toll of coming up short on an annual basis essentially convinced a still-in-his-prime Sanders to call it a career. 
And while nobody could have predicted that back in 1989, perhaps the player the Lions passed on with the No. 3 overall pick had an inkling that joining a franchise with a poor reputation would lead to that type of outcome.
Deion Sanders' fear of being forced to go to Detroit led to a master plan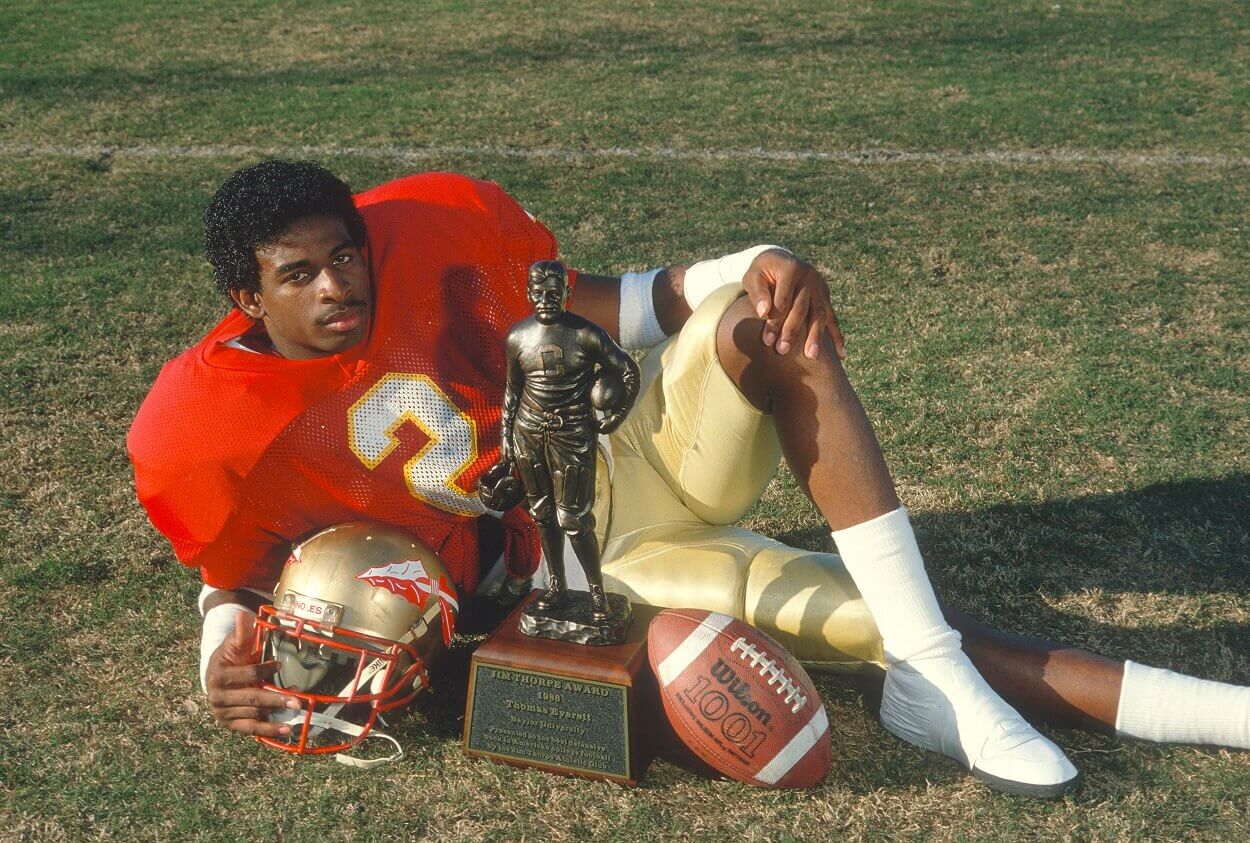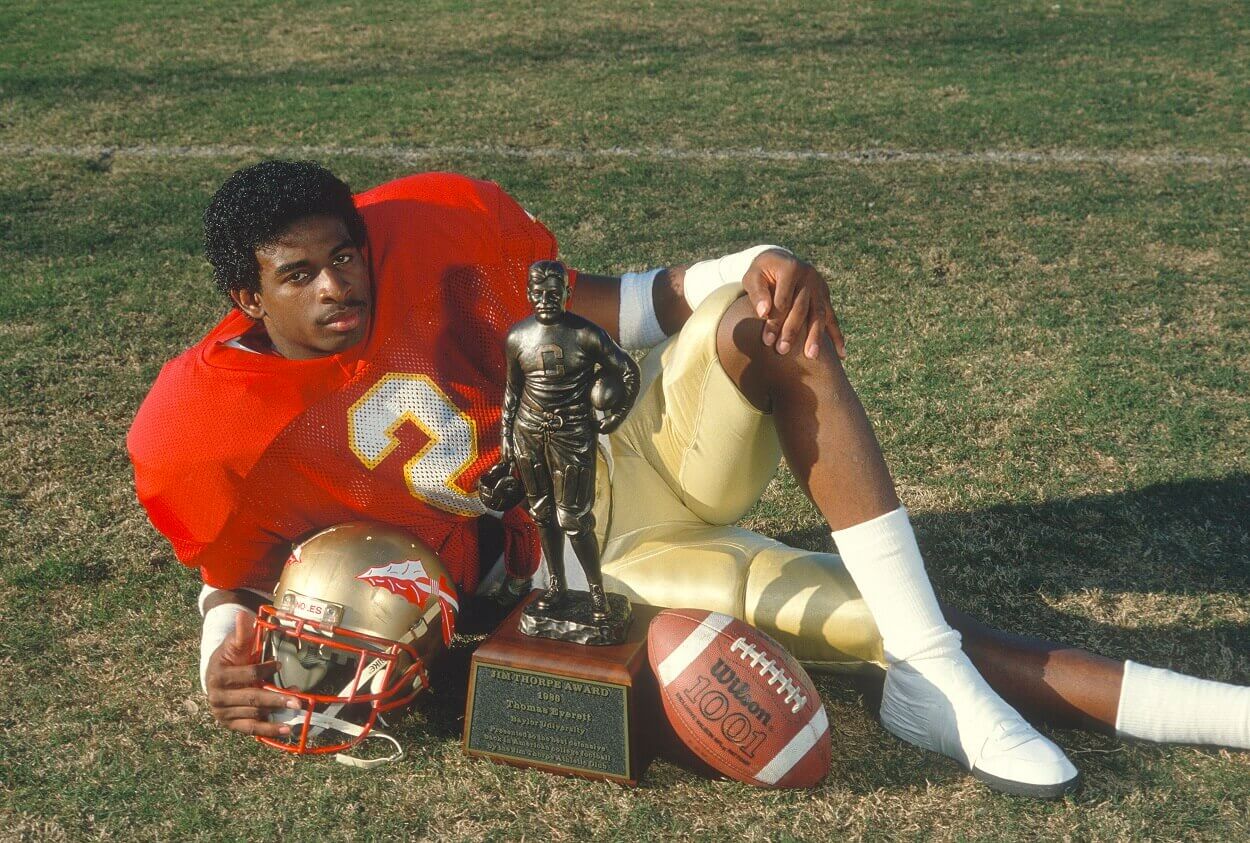 The Lions embraced the idea of building around Barry Sanders with open arms. Meanwhile, Deion Sanders was willing to do just about anything to make sure he didn't end up in Detroit. 
In fact, Prime Time had his bases covered in case the Lions had any intention of taking him. 
Besides being a top-flight corner and dangerous returner, Deion Sanders boasted the athleticism and skills to play pro baseball, too. That gave him ample leverage heading into the 1989 NFL Draft, as he could threaten to take his talents to the diamond instead of the field. Not only did Sanders have that in his back pocket, but he also devised a strategy to ensure he would never have to play for the Lions.
"I was kind of scared; I thought Detroit was going to take me," the two-time Super Bowl champion said during an interview with ESPN after the Lions selected Barry Sanders. "I would've asked for so much money they would've had to put me on layaway." 
Although it never came down to that, Deion Sanders certainly showed he was willing to take a strong stand against his employer. Ultimately drafted by the Atlanta Falcons, he held out in 1989 and 1992 as he pursued his MLB career.
The 1989 NFL Draft will be remembered for many reasons besides Sanders dissing Detroit
It's safe to say the 1989 NFL Draft should go down as one of the most memorable of all time. At the top, several teams hit huge home runs by selecting iconic players who represented the franchise in the best way possible. That was certainly the case for the Cowboys, who captured three Super Bowl titles with Aikman, Emmitt Smith, and Michael Irvin headlining a dominant offense. 
Ditto for Detroit, who had the privilege of having a truly all-time great person and player as the face of the franchise for 10 years in Barry Sanders. Plus, the Kansas City Chiefs landed a legend of their own by taking Derrick Thomas between the Sanders duo. 
However, you can't talk about the '89 draft without mentioning Tony Mandarich. Viewed as a can't-miss prospect who could anchor an offensive line for a decade, the former Michigan State standout didn't come close to delivering on his first-round pedigree. In fact, the No. 2 overall pick will forever be remembered as one of the biggest busts in NFL draft history. 
Rather than becoming a perennial All-Pro for the Packers, the 1988 consensus All-American started just 31 games across three seasons. Mandarich, who physically overwhelmed opponents in college, later admitted to ESPN's Jeremy Schaap that much of his success at Michigan State could be attributed to steroid use. 
Although Mandarich failed to live up to expectations and earn a bust in Canton like four of the other top-five picks from the 1989 NFL Draft, he bounced back by becoming a starter for the Indianapolis Colts to close out his underwhelming career.