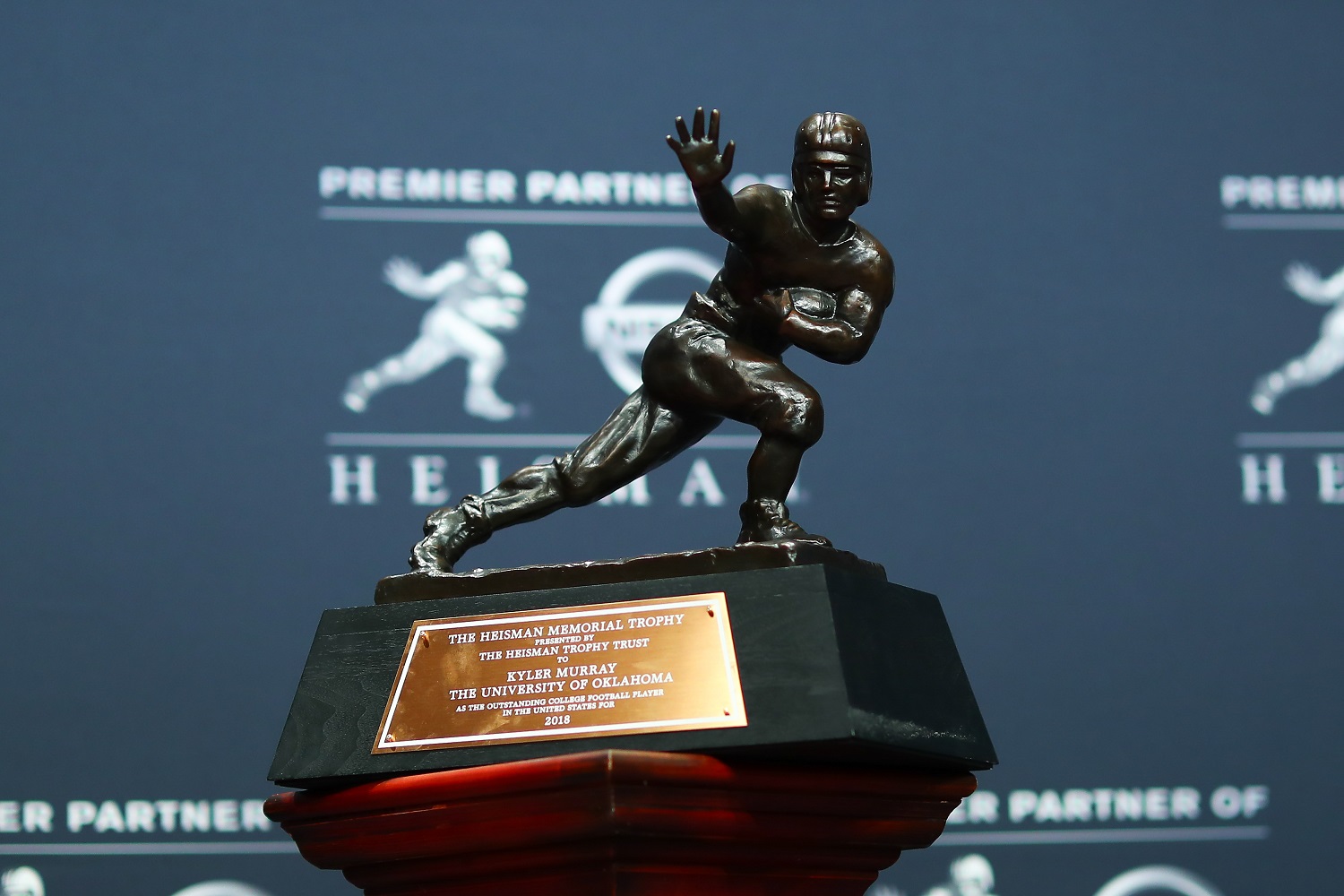 How Many Heisman Trophy Winners Never Played in the NFL?
A look at the list of Heisman Trophy winners that never played an official snap in the NFL.
First awarded in 1935, the Heisman Trophy is the highest individual honor a college football player can achieve. But while winning the prestigious award is obviously an amazing accomplishment, there's certainly no guarantee that winning it will lead to success in the NFL.
Sure, a number of Heisman Trophy winners have gone on to become all-time greats in the NFL. Names such as Barry Sanders, Earl Campbell, Roger Staubach, Tony Dorsett, Marcus Allen, and…yes, O.J. Simpson come to mind when thinking about the Heisman winners that had Hall of Fame careers. Then there are those that won the award but fizzled out at the pro level, names such as Gary Beban, Gino Toretta, Andre Ware, and Danny Wuerrfel.
But then there are those Heisman Trophy winners that never even played in the NFL, a list that's actually a bit longer than you might think. Some chose not to play in the NFL on their own while a few just didn't get a chance for one reason or another.
So let's take a quick look at the Heisman Trophy winners that never played a snap in the NFL, starting with the very first player to win the award.
**A quick note. Those that played in the AAFC or AFL are not included on this list as those were two legit leagues featuring some of the best players in football that merged with the NFL. Some Heisman winners had options and chose those leagues so that's why you won't see them listed a little bit later. Just wanted to clarify that so you didn't yell at your screen.
The very first Heisman Trophy winner was drafted into the NFL but couldn't come to terms on a contract with two different teams
In 1935, the award that was then known as the Downtown Athletic Club Trophy (it was renamed the Heisman Trophy the following year) was awarded to University of Chicago halfback Jay Berwanger, who may best be known as the man who gave future President Gerald Ford the scar under his eye in a game against Michigan the year before.
Berwanger essentially did everything for the Maroons, which is why he was called the "one-man football team," and rushed for 477 yards in 1935 while also throwing for 921. He was taken with the No. 1 overall pick in the 1936 NFL draft by the Philadelphia Eagles but was traded to the Chicago Bears as the Eagles didn't think they could match his salary demands.
Bears owner George Halas also couldn't come to terms with Berwanger, who was looking for $15,000 while Chicago was offering $13,500. Berwanger refused, took a job with a rubber company, and never played a snap in the NFL. He once gave his Heisman Trophy to his aunt, who used it as a doorstop, before donating it to his alma mater.
Berwanger later started his own manufacturing company and made millions.
Charlie Ward opted to play basketball instead of football at the pro level
Arguably the best Heisman Trophy winner to never play in the NFL was former Florida State quarterback Charlie Ward, who won the award as a senior in 1993, the same season in which he led the Seminoles to a national championship. Ward was outstanding that season, completing 69.5% of his passes for 3,032 yards with 27 touchdowns against just four interceptions while also rushing for 339 yards and four scores, and won the Heisman in a landslide.
However, Ward made it clear that he would not seek a pro football career if he wasn't taken in the first round of the NFL draft. He made it known that he'd also be entering the NBA draft as he'd played four years of basketball with the Seminoles as well and wasn't taken in the NFL draft at all.
The New York Knicks selected him in the first round of the 1994 NBA draft and the former Heisman Trophy winner ended up having a solid 11-year career.
In total, 11 Heisman Trophy winners never played in the NFL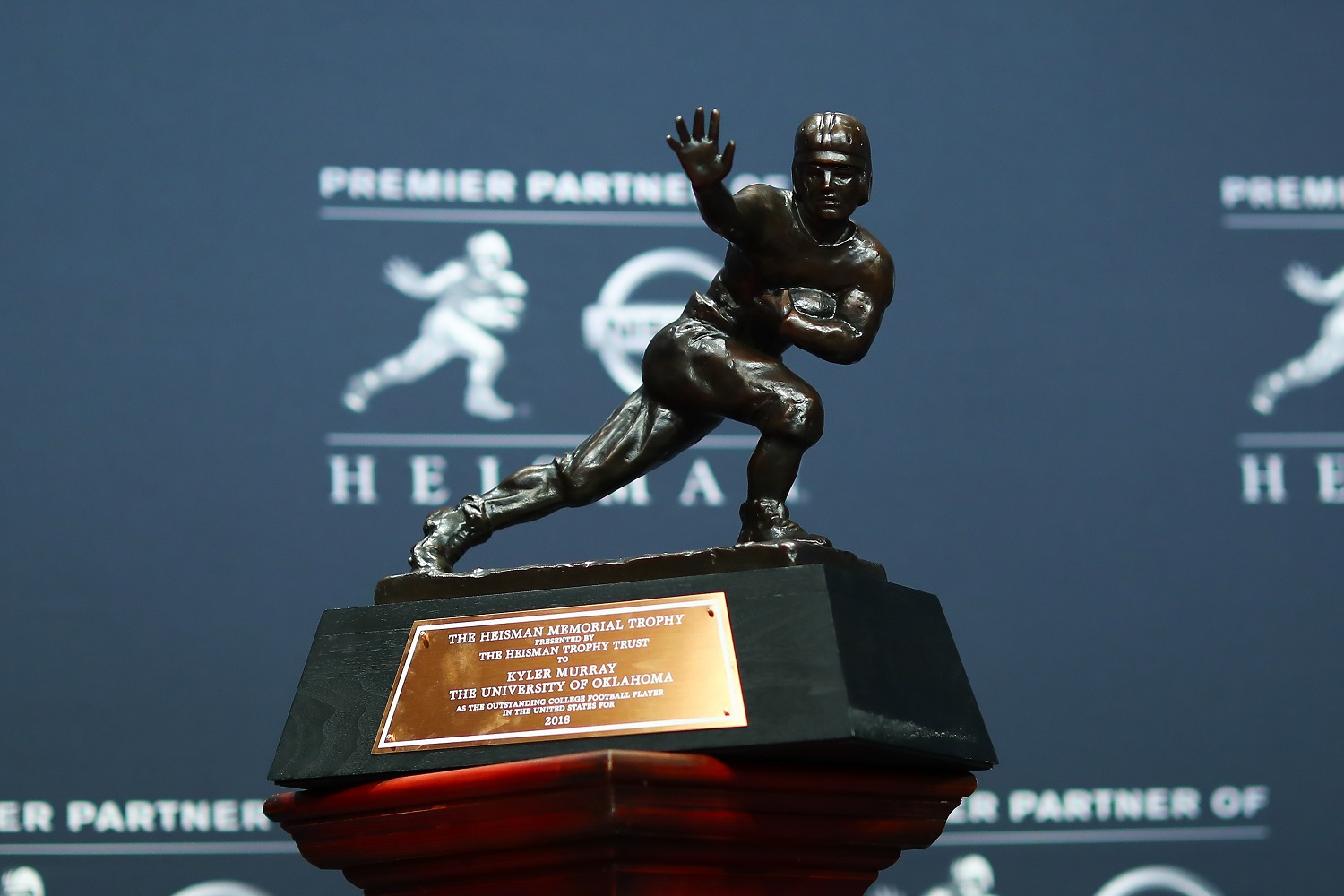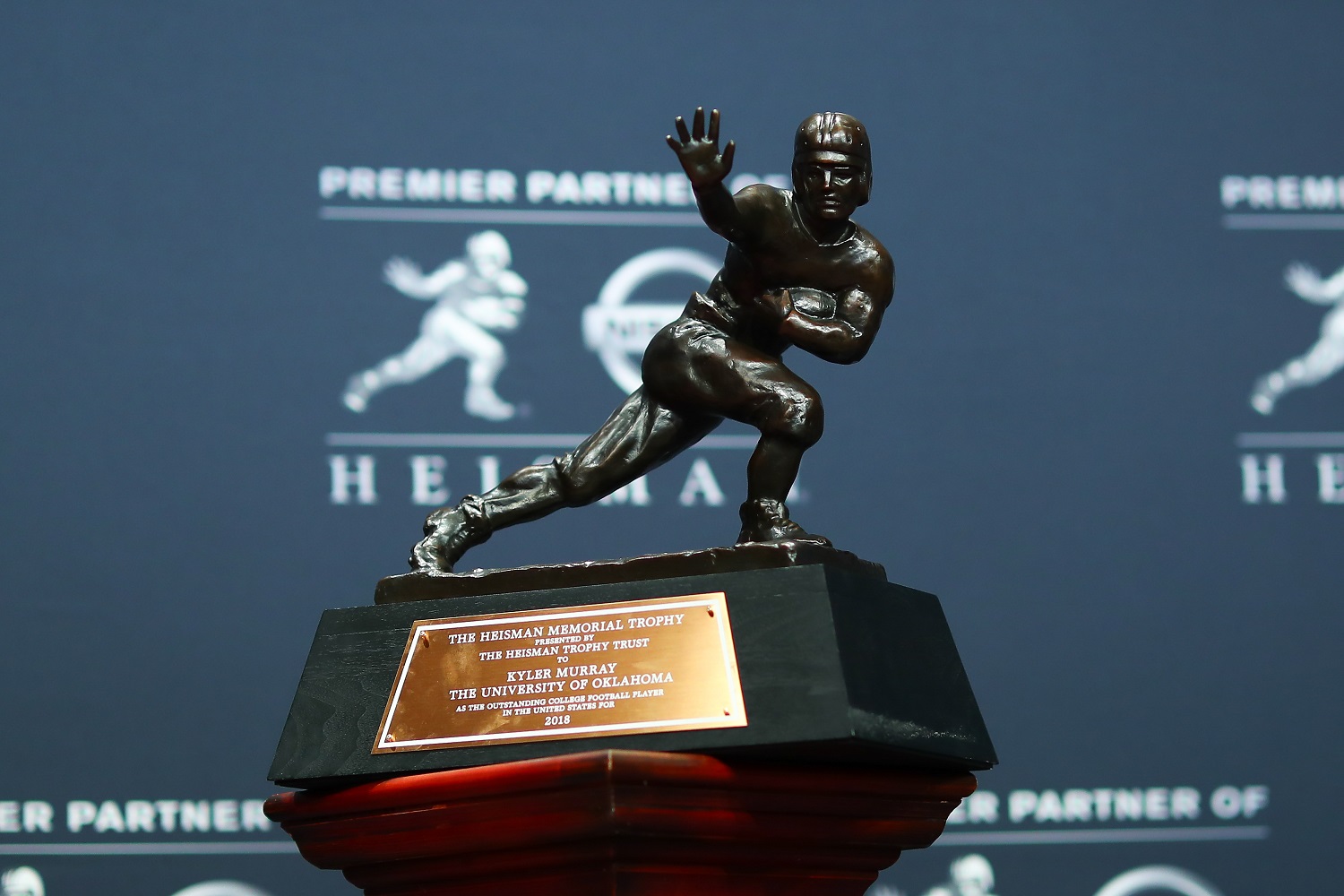 In addition to Jay Berwanger and Charlie Ward, another nine Heisman Trophy winners never played in the NFL, AFL, or AAFC. Here's a look at the entire list.
1935: Jay Berwanger, University of Chicago — drafted No. 1 overall by the Eagles and traded to the Bears but couldn't come to terms on a contract
1936: Larry Kelley, Yale — signed a one-game contract with the Boston Shamrocks of the AFL but never played
1937: Clint Frank, Yale — taken in the 12th round of the 1938 NFL draft by the Detroit Lions but never signed
1939: Nile Kinnick, Iowa — chose not to pursue a career in pro football and attended law school before joining the Navy
1945: Doc Blanchard, Army — opted for a military career
1951: Dick Kazmaier, Princeton — drafted by the Chicago Bears in 1952 but chose to attend Harvard Business School
1958: Pete Dawkins, Army — opted for a career in the military
1961: Ernie Davis, Syracuse — the first Black Heisman Trophy winner, drafted by the Washington Redskins with the No. 1 pick in the NFL draft and was traded to the Cleveland Browns, died of leukemia before ever playing an NFL game
1993: Charlie Ward, Florida State — opted for a career in the NBA
2001: Eric Crouch, Nebraska — drafted by the St. Louis Rams as a receiver but never played a game with the team, signed with the Kansas City Chiefs in 2005 but was allocated to NFL Europe, later played in the CFL, AFFL, and UFL
2003: Jason White, Oklahoma — went undrafted in 2005
Stats courtesy of Sports-Reference