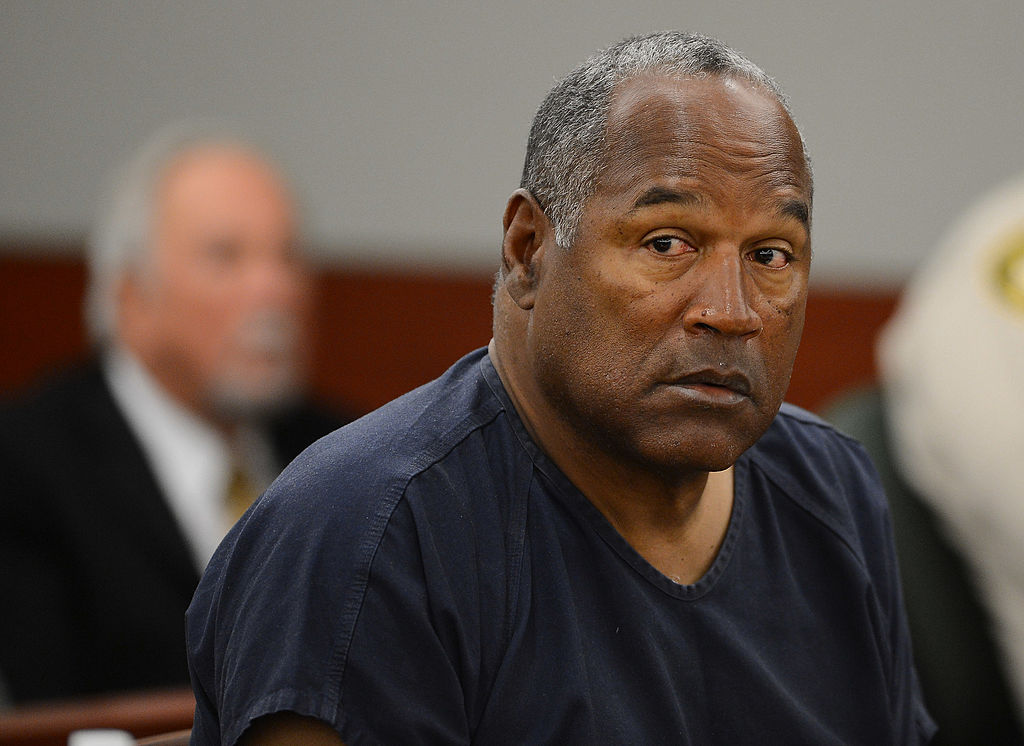 O.J. Simpson Believes He Might Have CTE and the Doctor Who Discovered the Disease Agrees With Him
Former Heisman Trophy winner and Hall of Famer O.J. Simpson believes he has CTE and the doctor who discovered the disease agrees.
Despite his actions off the field, O.J. Simpson still has to be looked at as one of the greatest football players in history. Following a stellar two-year run at USC, where he won the Heisman Trophy, Simpson went on to a Hall of Fame career in the NFL with the Buffalo Bills and San Francisco 49ers. However, as everyone knows, a life in football is always a risk. It's obviously a very physical game and the long-term effects can be damaging, sometimes even deadly.
One of those long-term effects is chronic traumatic encephalopathy, better known as CTE, a degenerative brain disease believed to be caused by repeated blows to the head. Unfortunately, symptoms often don't appear until years after the initial injuries, often concussions, and a full diagnosis can't be given until after death when brain tissue can be completely examined. But some early symptoms can include issues with thinking and mood and behavioral problems. CTE can also lead to dementia.
O.J. Simpson believes he has CTE and the doctor who discovered the disease agrees with him.
O.J. Simpson remembers having two concussions in his football career
O.J. Simpson played football for a long time. After starring at Galileo High School in San Francisco, he played junior college ball at City College of San Francisco before transferring to USC. In two years with the Trojans, he rushed for 3,423 yards and 36 touchdowns, finishing second in the Heisman Trophy voting in 1967 and winning it in 1968.
He was taken with the first overall pick in the NFL-AFL draft in 1969 by the Buffalo Bills and played nine seasons for the franchise. He won four rushing titles and became the first man to rush for more than 2,000 yards in a single season in 1973. He played his final two seasons for his hometown San Francisco 49ers and ended his career in 1979 with 11,236 rushing yards, at the time the second-most in history and still good for 21st on the all-time list.
He was healthy for the vast majority of his career but told The Buffalo News in 2018 that he remembers at least two concussions from his playing days. But given the nature of the game back then, it was likely well more than that.
O.J. Simpson believes he has CTE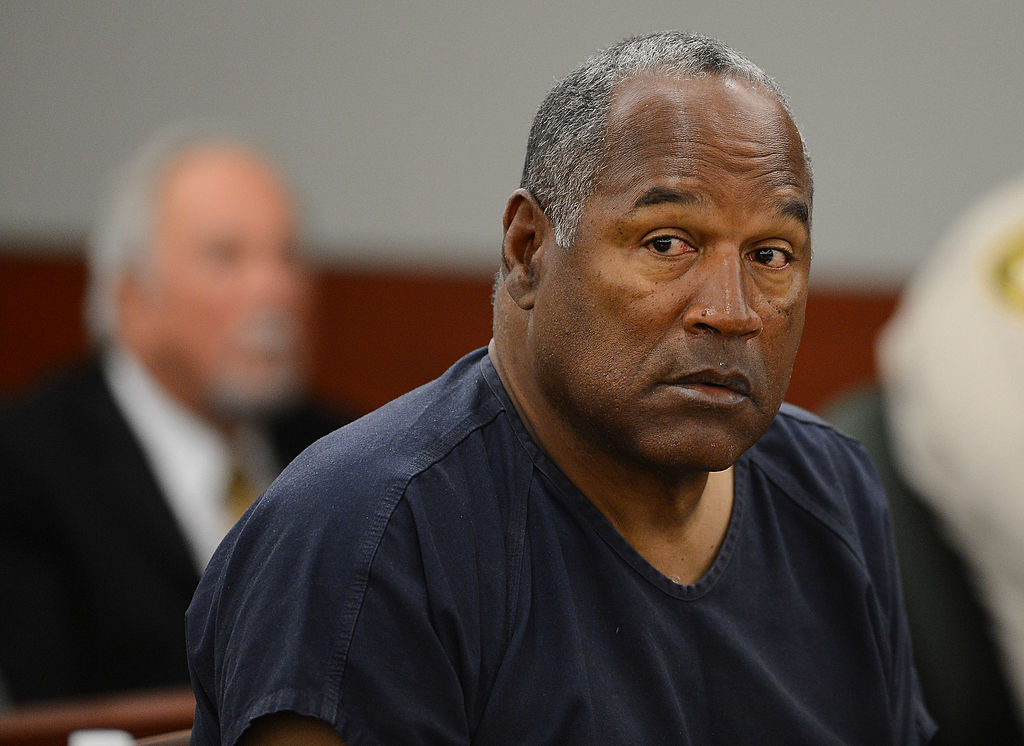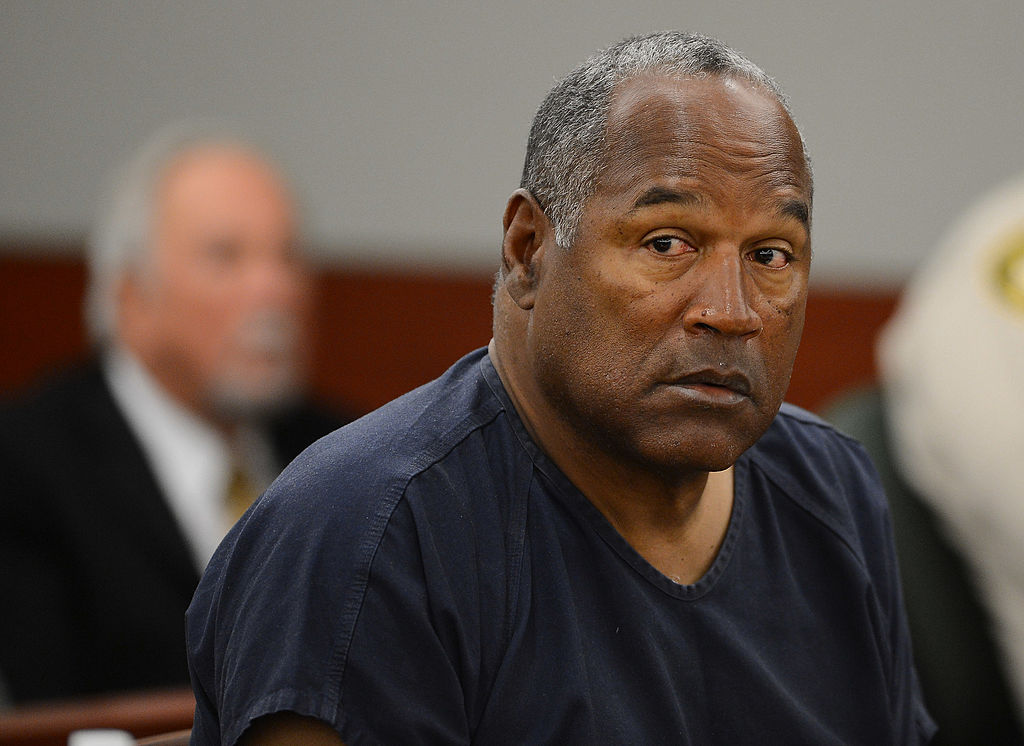 In the same newspaper interview, O.J. Simpson stated that he believes he has CTE. The reporter interviewing him that day, Tim Graham, was asking who the first person to rush for 1,000 yards was and Simpson stared off into the distance, not remembering and saying it was the "CTE kicking in" before going into detail on why he thinks he has the degenerative disease.
"I get concerned. I do recognize that it probably affects you in short-term memory more than long-term. I know with me, I have days I can't find words. I literally cannot find words or the name of somebody I know. That gets a little scary. Those days happen when I'm tired.

"I feel all right. But I have days when I can't … I lose words, and I can't come up with a simple word. I can't remember a phone number, so forget that."

O.J. Simpson
Again, CTE can't officially be diagnosed until an autopsy. But the doctor who discovered the disease agrees that O.J. Simpson likely has it.
Dr. Bennet Omalu, the man who discovered CTE, agrees with him
Dr. Bennet Omalu is credited for discovering CTE in football players, the story of which led to the 2015 film, Concussion, starring Will Smith. In a past interview with ABC News, Dr. Omalu said that although he had not examined O.J. Simpson personally, all signs he's seen from the Hall of Famer over the years point directly to CTE.
Citing impaired judgment, impulsive and explosive behavior, and mood disorders, Dr. Omalu said that Simpson "more likely than not" has CTE and would stake his entire reputation on it.
"He was exposed to thousands of blunt force trauma of his brain.

"I would bet my medical license on it."

Dr. Bennet Omalu on O.J. Simpson having CTE
That's a pretty definitive statement from the man who knows more about CTE than anyone. O.J. Simpson has obviously been a different person since his playing days in the NFL.
While acquitted of the murders of his ex-wife, Nicole Brown, and her friend, Ron Goldman, in 1995, Simpson was found liable for the deaths in the civil trial and ordered to pay $33.5 million in damages. Before her death, Nicole Brown accused Simpson of abusing her on numerous occasions.
In 2008, O.J. Simpson began a nine-year prison sentence after being convicted of armed robbery and kidnapping after attempting to recover what he says were stolen memorabilia items. Simpson actually attempted to use his past concussions in order to get a new trial following his conviction but was denied.