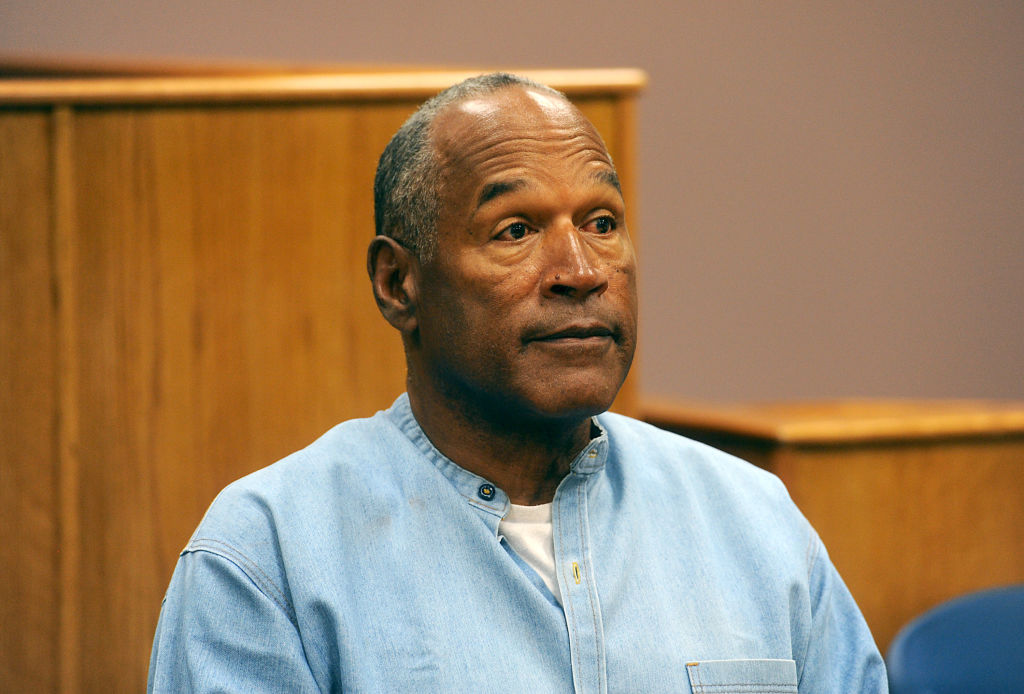 What Is O.J. Simpson's Net Worth After Paying $33.5 Million and Serving 9 Years in Prison?
O.J. Simpson once enjoyed the high life. Now out of prison, his once-ample bank account is now a fraction of what it once was.
To call O.J. Simpson a controversial athlete might be putting it too lightly. To many, the former NFL running back is known more for his murder trial and ensuing fall from grace than for anything he did on the field.
Once a staple of TV, movies, and sports, Simpson enjoyed the high life. Now out of prison, the 76-year-old's net worth is a fraction of what it once was.
O.J. Simpson was a superstar athlete
Simpson wasn't always an infamous character. Starting with a storied football career at USC, the Heisman winner became a household name thanks to his ridiculous speed and ability to will his teams to victory. The Buffalo Bills gladly selected him first overall in the 1969 NBA Draft. Save for the last two years of his career, Simpson spent most of his time in Buffalo.
There, he was a force to be reckoned with, rushing for as many as 2,000 yards in a season and getting the ball to the end zone with ease. The Bills paid Simpson handsomely, although it seems low by today's standards. His five-year, $650,000 contract to kick off his NFL career was the largest of any athlete at the time, according to Gameday News. 
"Juice," as Simpson became known, was one of the greatest ball carriers the world had seen. The Pro Football Hall of Famer was a six-time Pro Bowler and 1973 NFL MVP. But Simpson's image quickly grew bigger than sports as he tried his hands at acting.
Simpson's acting career in Hollywood
During his playing days, Simpson was already present in the entertainment world. He appeared in several hit movies and TV series, including the classic miniseries Roots. Furthermore, his commercials for Hertz car rental were a massive hit. Simpson became a household name beyond football fans. 
When he retired from the NFL in 1979, he focused on his acting career full-time. Among his most memorable performances were his roles in The Naked Gun series and The Klansman. Simpson was on cloud nine, worth as much as $10.8 million at the time of his 1992 divorce from Nicole Brown Simpson. Then, everything changed on the fateful night of his ex-wife's murder. 
Simpson's fall from grace
Simpson had a charm with the media that he parlayed into a successful career as an actor and a pitchman. It would've been hard to imagine the smiling, charismatic figure from all those movies and commercials could commit heinous acts. But many believe he did just that when, in 1994, Nicole Brown Simpson and her friend, Ron Goldman, were found stabbed to death outside Nicole's condo in LA's Brentwood neighborhood.
While the trial and aftermath have been covered many times, the financial ramifications remain cloudy. Simpson was found not guilty in his criminal trial, but he wasn't as lucky with the civil lawsuit filed by Goldman's family. After losing that trial, reports AP News, Simpson had to pay $33.5 million to the families of his victims. To date, he's only paid a fraction of this. 
To make things worse for Simpson — already in financial ruin in 2007 — he was caught and convicted of trying to steal sports memorabilia from a Las Vegas hotel room in 2007. In 2017, he was granted parole.
What is O.J. Simpson's net worth, and what is he doing now? 
Despite his financial ruin, Simpson still makes money thanks to NFL pensions and the Screen Actor's Guild. This money, which isn't required to go toward his court settlements, is believed to be worth anywhere from $250,000 to $3 million, according to Money.com. With nearly $40 million of debt still owed, however, this is far from ideal. 
Simpson currently lives in a gated golf community in Las Vegas. (Florida made it clear he wasn't welcome in the Sunshine State, where his family members and kids live.) He makes money from autograph sessions and TV interviews. He also provides commentary about sports and pop culture on his Twitter account.
Simpson's legacy will always be tarnished by what happened in 1994. Nearly three decades after the murders, the nation is still fascinated. Simpson might not suffer like some believe he should. But his worth, both financially and to the public, has declined.
Stats courtesy of Pro Football Reference