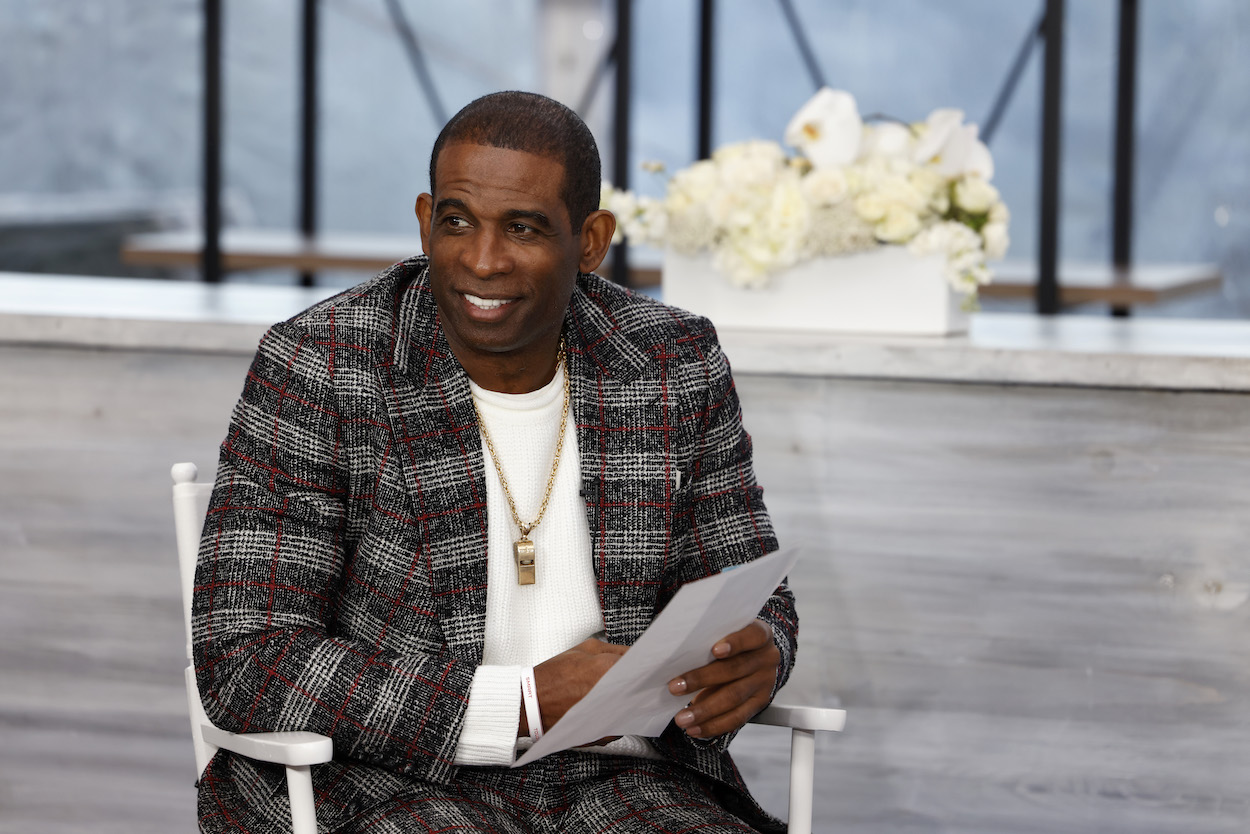 Deion Sanders Wants to Go Viral With His Plan to Fix the NFL's Minority Hiring Problem
Deion Sanders has a smart idea for solving the NFL's Black and minority hiring problem, recently exposed by the Brian Flores lawsuit.
Deion Sanders can seemingly do it all.
He's a Pro Football Hall of Fame cornerback with two Super Bowl trophies. In his NFL career, he racked up six All-Pro nods, eight Pro Bowl appearances, and 53 career interceptions. Sanders also played Major League Baseball for nine seasons. He's had a successful media career and turned a relatively unknown HBCU football program at Jackson State into a college football recruiting powerhouse.
If anyone can come up with a solution to the NFL's minority hiring problem, spotlighted recently by the Brian Flores lawsuit, isn't it probably Prime Time?
Brian Flores lawsuit shows the NFL has a problem hiring minority coaches
On Feb. 1, 2022, former Miami Dolphins head coach Brian Flores dropped a bombshell lawsuit on the NFL. In the class-action suit, Flores sues the NFL, its member teams, and the Dolphins, New York Giants, and Denver Broncos specifically for their discriminatory hiring practices and treatment of Black and minority coaches.
The complaint takes specific issue with many aspects of how the NFL and its teams treat Black and minority coaches.
However, the overarching idea is this: The Rooney Rule went into effect in 2003 when the NFL had just three Black head coaches. When the suit was filed, nearly 20 years later, there was just one Black head coach in the Pittsburgh Steelers' Mike Tomlin and three minority head coaches, including the Washington Commanders' Ron Rivera and the New York Jets' Robert Saleh.
Those numbers have grown to two and four with the Houston Texans hiring Lovie Smith. Still, top Black head coaching candidates like Eric Bieniemy, Byron Leftwich, Jim Caldwell, Leslie Frazier, Jerod Mayo, Todd Bowles, and Raheem Morris all missed out on head jobs this hiring cycle.
On the heels of the Flores lawsuit, there are plenty of ideas on how to fix this situation. Most involve incentivizing or punishing teams for not improving the minority hiring process and/or results.
However, Deion Sanders has another idea, and it starts from the top.
Deion Sanders has a solution that he thinks will solve the problem
NFL legend Deion Sanders was a guest on the Rich Eisen Show last week leading up to the Super Bowl. At the start of the interview, the former All-Pro CB noted that every time he's on Eisen's show, something he says goes viral.
The host asked the Jacksonville State head coach what he wanted to talk about that could go viral. Sanders suggested starting with his "remedy for minority hiring." Coach Prime told the NFL Network host:
Why are we shooting at coaches from the African American point of view? Let's go to the top. Let's have expansion, Rich. Let's have expansion of three to four teams and mandate there has to be minority ownership in these three to four teams. And then, let it fall where it may.

Deion Sanders on fixing the NFL's minority hiring problems
Sanders used the analogy that you can't come in and tell him who to hire as a personal chef because it's his house, he pays the bills, and he has earned the right to make his own decision. 
Likewise, "you're not going to tell 32 billionaires what to do." However, Sanders said if you "mandate" that several owners must be Black, the process will become fairer.
Right now, there are currently only two majority owners who are minorities, and none who are Black. The Jacksonville Jaguars' Shad Khan is Pakistani American, and Buffalo Bills owner Kim Pegula, who co-owns the team with her husband, Terry, is Asian American.
Expansion would be an easy way to add to that, but is that a viable option?
Is NFL expansion viable?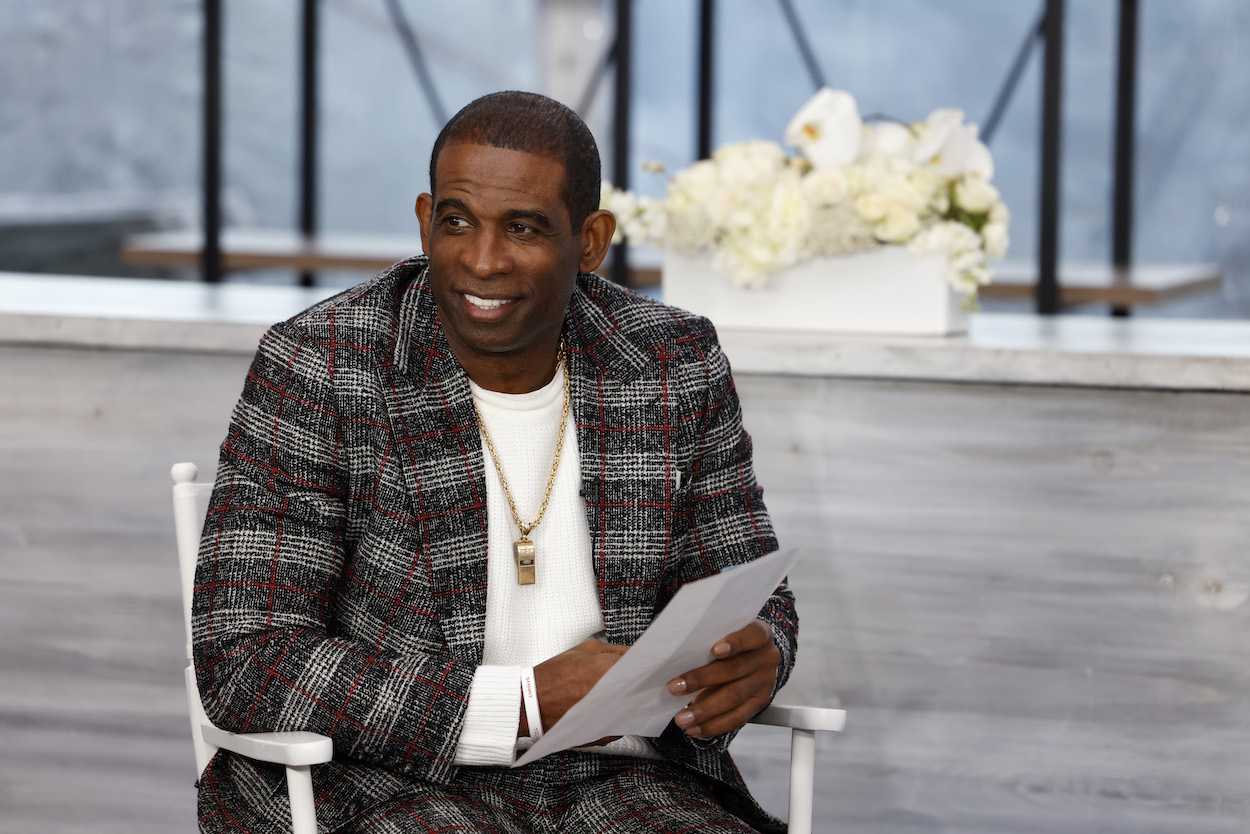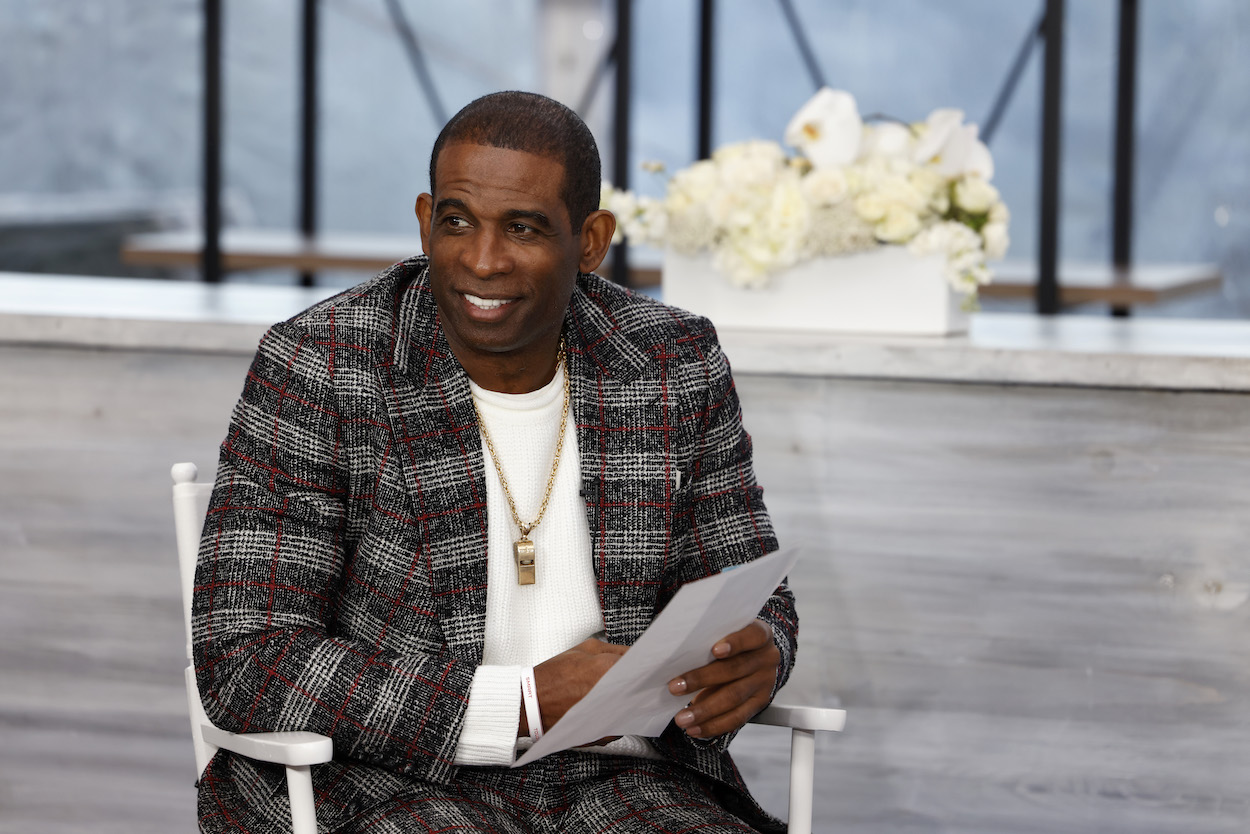 Pro Football Talk's Mike Florio wrote in November 2021, "Expansion to 40 teams isn't as crazy as it sounds."
Florio argued that expansion to 34 teams seems inevitable in the next few years, with St. Louis and London being the next places the NFL wants to get/get back to. After that, the league will have to find six more markets. That shouldn't be an issue with places like Oakland, Portland, San Antonio, Austin, Memphis, Oklahoma City, and maybe even Mexico City or another European city all viable options.
It also seems like there are plenty of players. Soon there will be two offseason professional football leagues with the USFL and XFL relaunching in the next two years.
As far as ownership, there are plenty of people interested, too, from Amazon's Jeff Bezos to the Manning Family.
However, this is where Deion Sanders' plan would come in. Billionaires of any background can bid when teams come up for sale, but some or all of the new teams would go to Black and minority owners.
This seems like a logical solution on many levels. The owners would obviously be qualified financially, and there wouldn't be many people who feel too bad for Bezos if he has to take a place further back in line among billionaires.
Also, Black and minority coaches would have people with similar backgrounds and experiences in the ultimate decision-making positions. It likely wouldn't dramatically change the racial makeup of NFL coaching staffs right away. But in the long term, it should help the entire league power structure get to a more representative place.
It's a great idea, and Deion is right. This solution should go viral.
Like Sportscasting on Facebook. Follow us on Twitter @sportscasting19