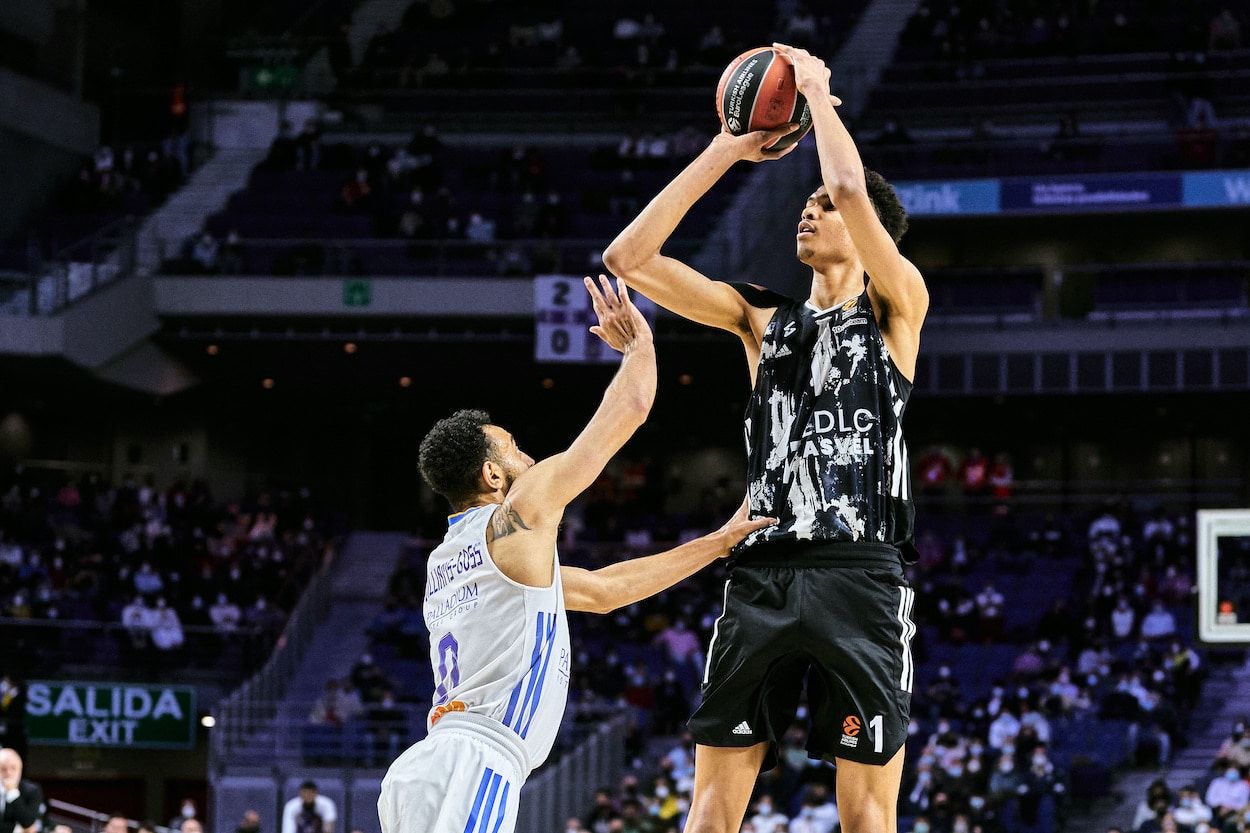 Dejounte Murray Trade: Spurs Enter Tankathon for the Generational Prospect Who's a Mix Between Giannis Antetokounmpo and Kevin Durant
The Spurs have officially decided to tank for Victor Wembanyama.
Welp, they actually did it. The San Antonio Spurs have traded away All-Star point guard Dejounte Murray to the Atlanta Hawks for Danilo Gallinari, three first-round picks, and a pick swap.
You might be thinking, 'Wait, why would the Spurs want to give up a 25-year-old, up-and-coming superstar to purposefully lengthen their rebuild? Isn't Murray the young franchise cornerstone every team wishes they had?'
Good questions, as always, reader. The answer is actually quite simple.
By trading Murray and engaging in full-on tank mode, the Spurs have officially entered the Victor Wembanyama sweepstakes. If you're unfamiliar with the name, he's the generational 2023 NBA Draft prospect who's been labeled a cross between Giannis Antetokounmpo and Kevin Durant.
And San Antonio wants in.
Spurs trade away Dejounte Murray
The rumors have been swirling since before the 2022 NBA Draft, and they finally came to fruition this week.
On Wednesday afternoon, the Spurs traded Murray to the Hawks for Gallinari, three first-round picks (2023, 2025, and 2027), and a pick swap in 2026, per Adrian Wojnarowski of ESPN. It's a great haul for San Antonio, but it may seem odd that it would be willing to part ways with the only player in NBA history not named Michael Jordan to average 20+ points, 8+ rebounds, 8+ assists, and 2+ steals in a single season.
So, why say goodbye to Murray?
One word: Wembanyama.
The Spurs have officially entered the Victor Wembanyama sweepstakes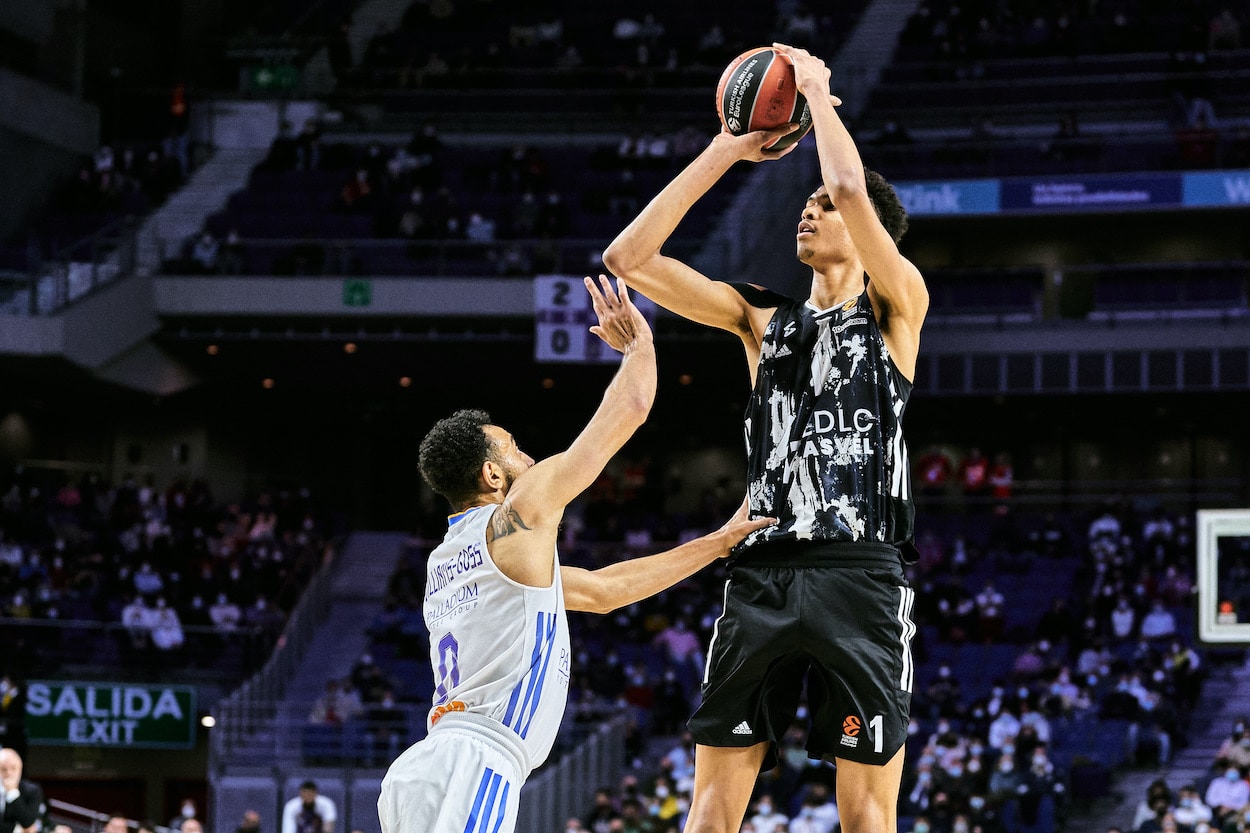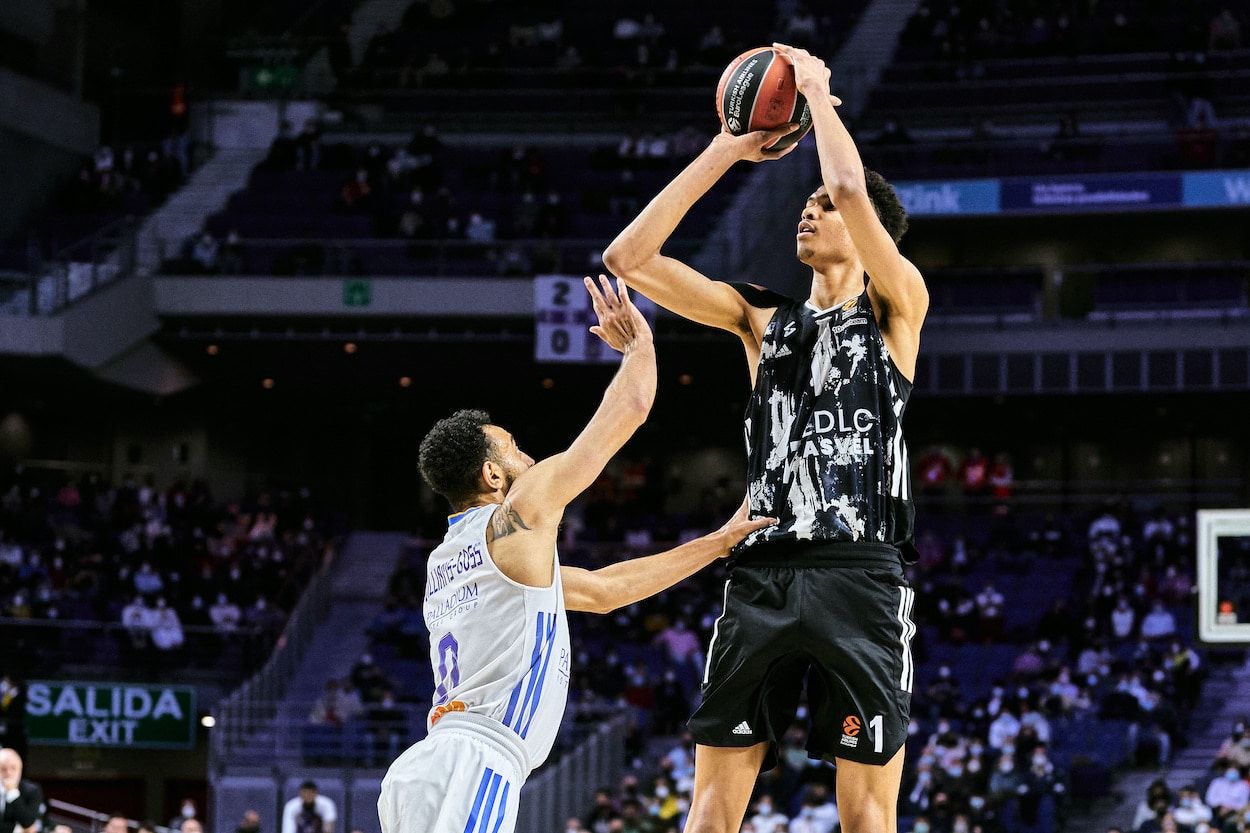 "Once-in-a-lifetime" is an overused phrase when it comes to NBA prospects, but it might actually be fitting with Wembanyama.
The 18-year-old French prodigy stands at 7-foot-2, weighs 209 pounds, and has a ridiculous wingspan that measures 7-foot-8. But unlike most prospects his size (there aren't many, to begin with), Wembanyama has exceptional ball-handling skills and can absolutely stroke it from deep.
He's also a versatile defender with elite shot-blocking skills and the ability to stick with guards on the perimeter thanks to his impressive lateral quickness.
If Wembanyama bulks up and reaches his full potential in the NBA, he can become the perfect mix between Antetokounmpo and Durant. I mean, just look at these highlights:
Yeah, now San Antonio's trade makes a bit more sense.
Wembanyama is expected to go No. 1 overall in the 2023 NBA Draft, so the Spurs have decided to tank for the worst record in the league next season while adding some valuable draft picks down the road.
With Murray now gone, it's Wembanyama or bust for San Antonio. Go Spurs go!
Like Sportscasting on Facebook. Follow us on Twitter @sportscasting19.