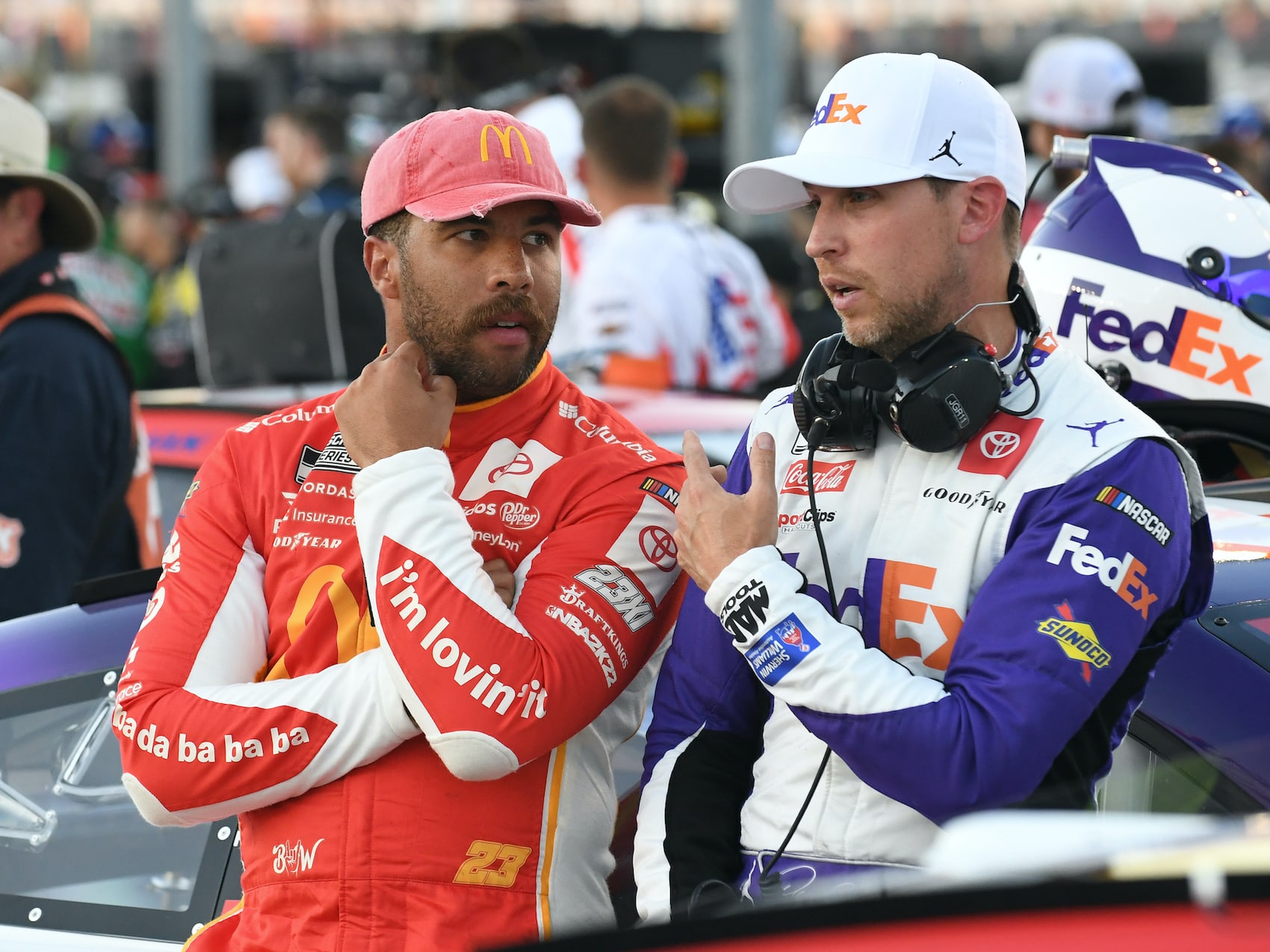 Denny Hamlin Addresses Bubba Wallace Behavior at Las Vegas, Including the Shame That Came From It and How It Affected Sponsorships 
Denny Hamlin spoke with reporters about the behavior of Bubba Wallace in Las Vegas, revealing one shame that came from it all and addressing how sponsors have reacted to the situation.
Like most of the drivers at Las Vegas, Denny Hamlin didn't see what happened between Bubba Wallace and Kyle Larson. He just saw the after-effects. He only learned the details of the incident after the race.
This weekend in Miami, the 23XI Racing co-owner offered his first public remarks on the conflict and the resulting punishment. He described the conversation he had with his driver, the shame that came out of it, and just what sponsors have had to say about it all. 
Denny Hamlin voiced his displeasure with Wallace
When Bubba Wallace responded to Kyle Larson by driving into his right rear at Las Vegas, Denny Hamlin didn't see it in real time. He also didn't see his driver walk down the track and confront Larson. He saw all of it much later and was understandably unhappy.
This weekend while visiting with reporters before the race at Miami, Hamlin talked for the first time about the ugliness at Las Vegas, including the tough conversation he had with Wallace. 
"I obviously voiced kind of from the team side where we ended up and how we felt about it," Hamlin said. "Obviously, we didn't approve of the way he reacted there and obviously support NASCAR's decision. It's not a good look for our team but he's also got to learn. I truly believe if he had it to do all over again he would do it differently." 
Hamlin reveals one of the shames from the incident
Later during the media session, Hamlin was asked if Wallace felt embarrassed or upset by the situation. He said the 29-year-old driver was initially frustrated with what happened on track with Larson but recognizes his response was not the right one.
"I think he understands the bigger picture, and I kind of explained to him it's tough when you got a big M on your back, and you're walking down the infield, it's just a bad look for us, and so he understands that," Hamlin said. "We've all done stuff in our career that has defined us, and it's kind of how do you return from it that will define him. 
"I think what was a shame was he's made such huge strides since Nashville as a driver, and he's perennial top-10 running guy now. It's a shame because people aren't going to focus on how much better of a driver he's gotten through the year. They're going to focus on this one incident, this one millisecond in time that he made a bad decision. It'll just take some time for him to change that narrative." 
No effect on sponsorship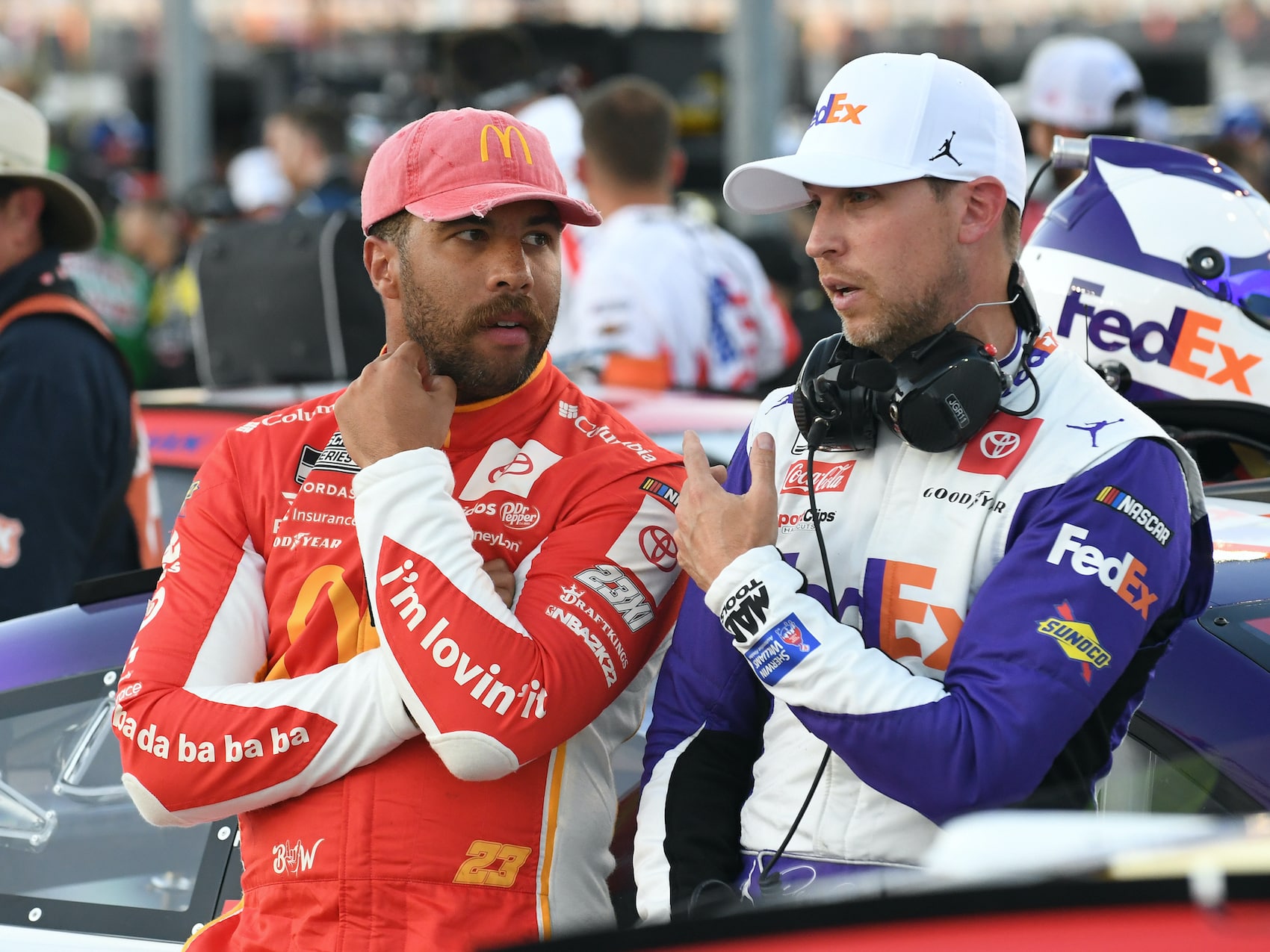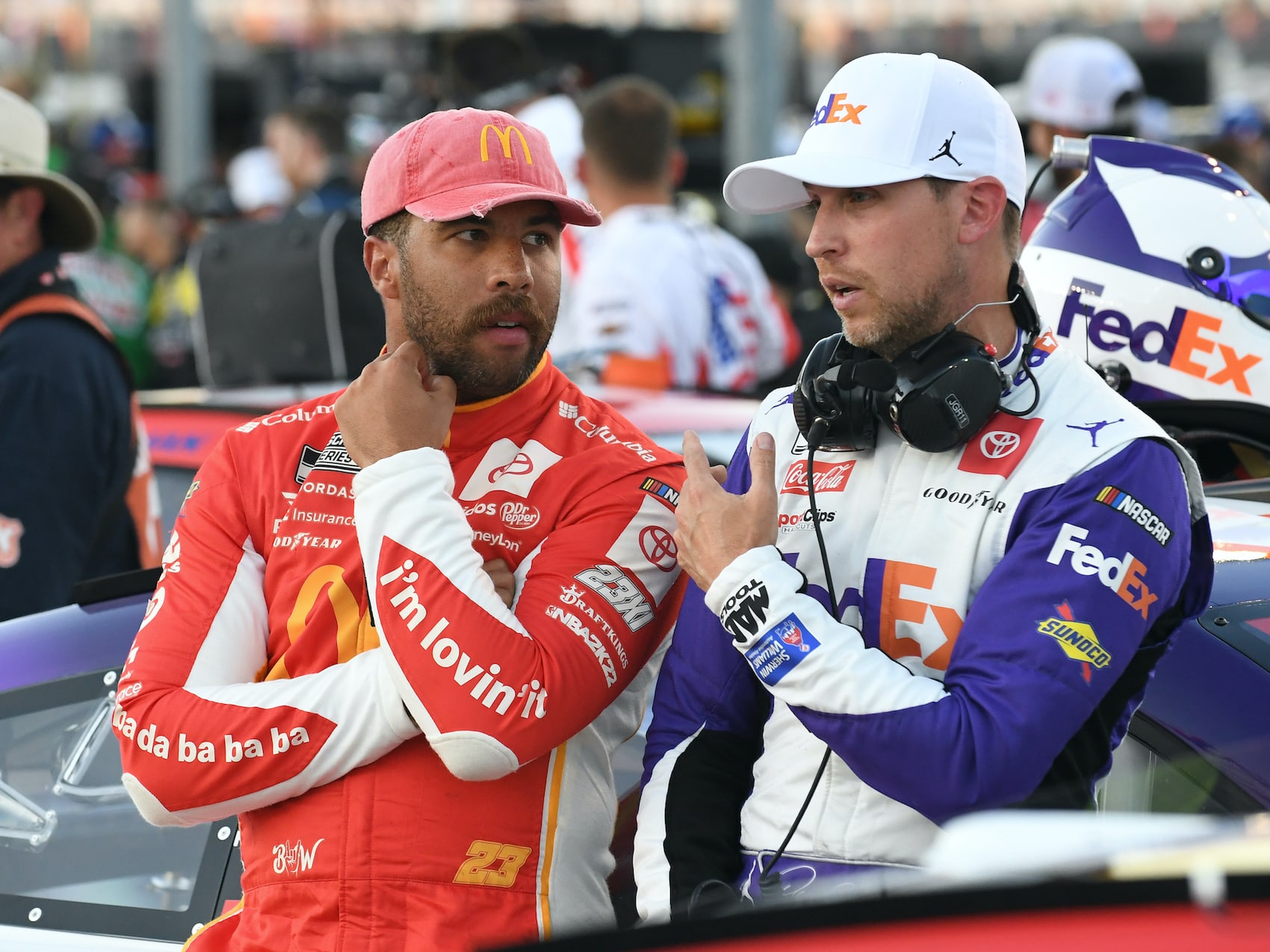 During the line of questioning from reporters, Fox's Bob Pockrass asked Hamlin if the team suffered any sponsorship blowback from the incident. 
"No, our partners have been very good. They understand this sport's full of passion," he said. "They understand these kinds of things happen at times where it's a big deal. They've been — McDonald's especially has just been great with us and great with Bubba. They understand it's just part of it.
"And Columbia, they easily could have said, 'Bubba's not in the car, let's do something else,' but they've been very supportive of John Hunter this week so. They've all done a great job of supporting our team."
Wallace, who Hamlin said won't be in Miami this weekend but back at the race shop, returns to the No. 45 car next weekend at Martinsville.
Have thoughts on this topic? Keep the conversation rolling in our comments section below.