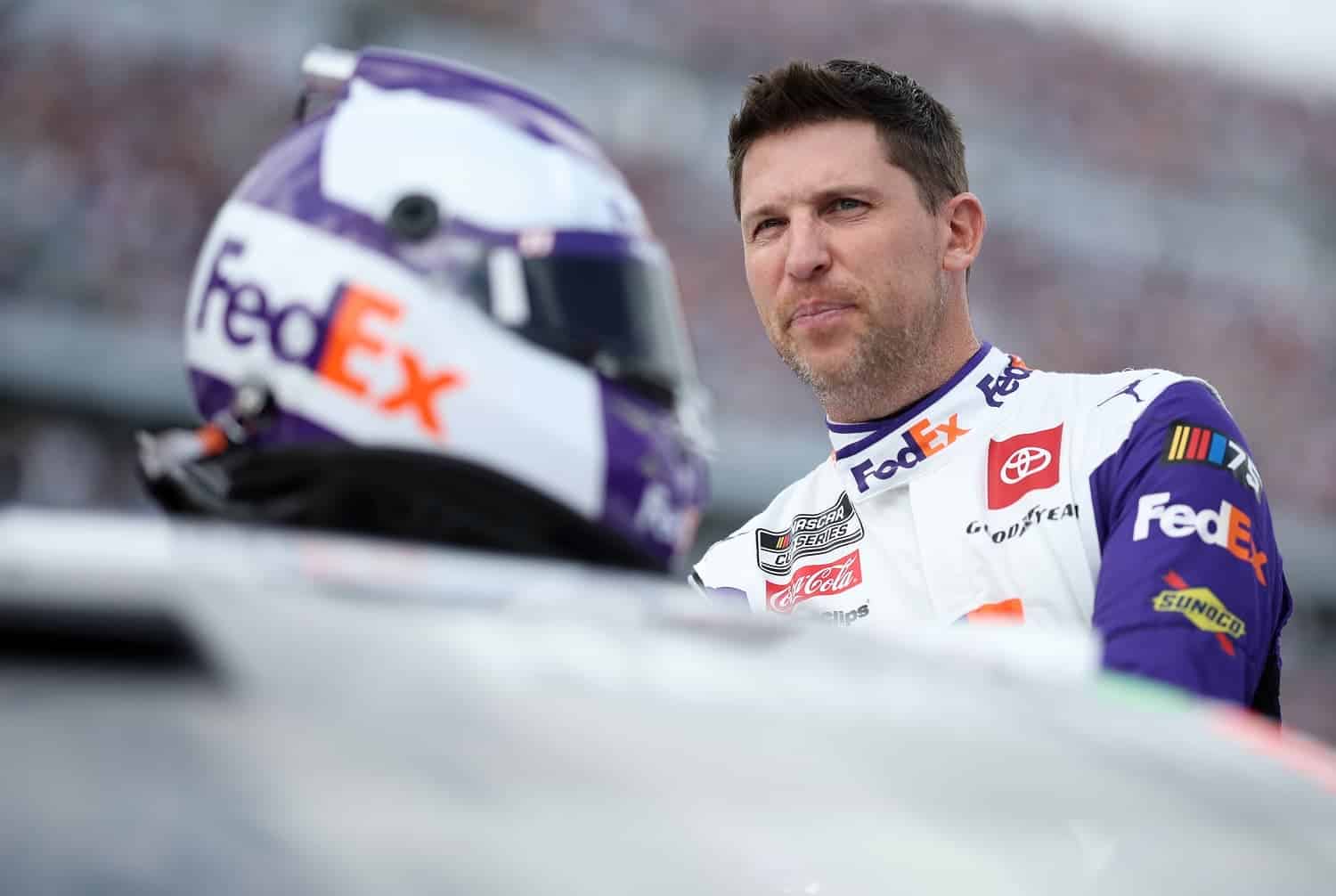 Denny Hamlin's Ideas Are a Must for Avoiding a Repeat of Obvious NASCAR Mistakes
The Busch Light Clash and the All-Star Race don't count toward the Cup Series title. Still, Denny Hamlin still wants to see them done right.
Being both a driver and an owner creates a conflict for Denny Hamlin. But the issue goes beyond him driving for Joe Gibbs Racing and owning a stake in 23XI Racing. He sometimes must decide which of his bank accounts takes priority since what's best for the owner is sometimes at odds with what's best for the driver.
Hamlin spoke from both positions recently while discussing the two races that mean the least in the NASCAR Cup Series but nevertheless attract inordinate attention.
The Busch Clash has changed drastically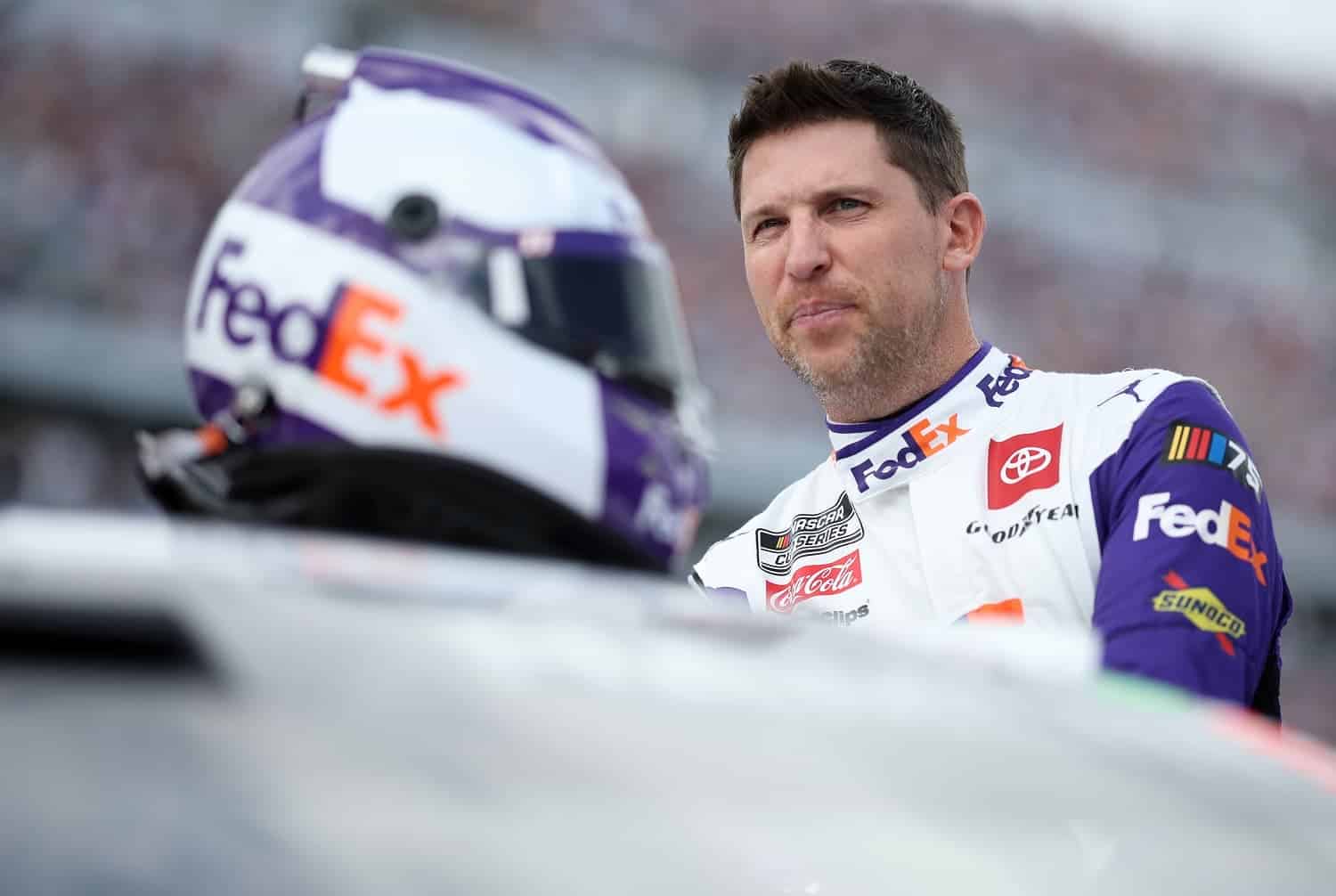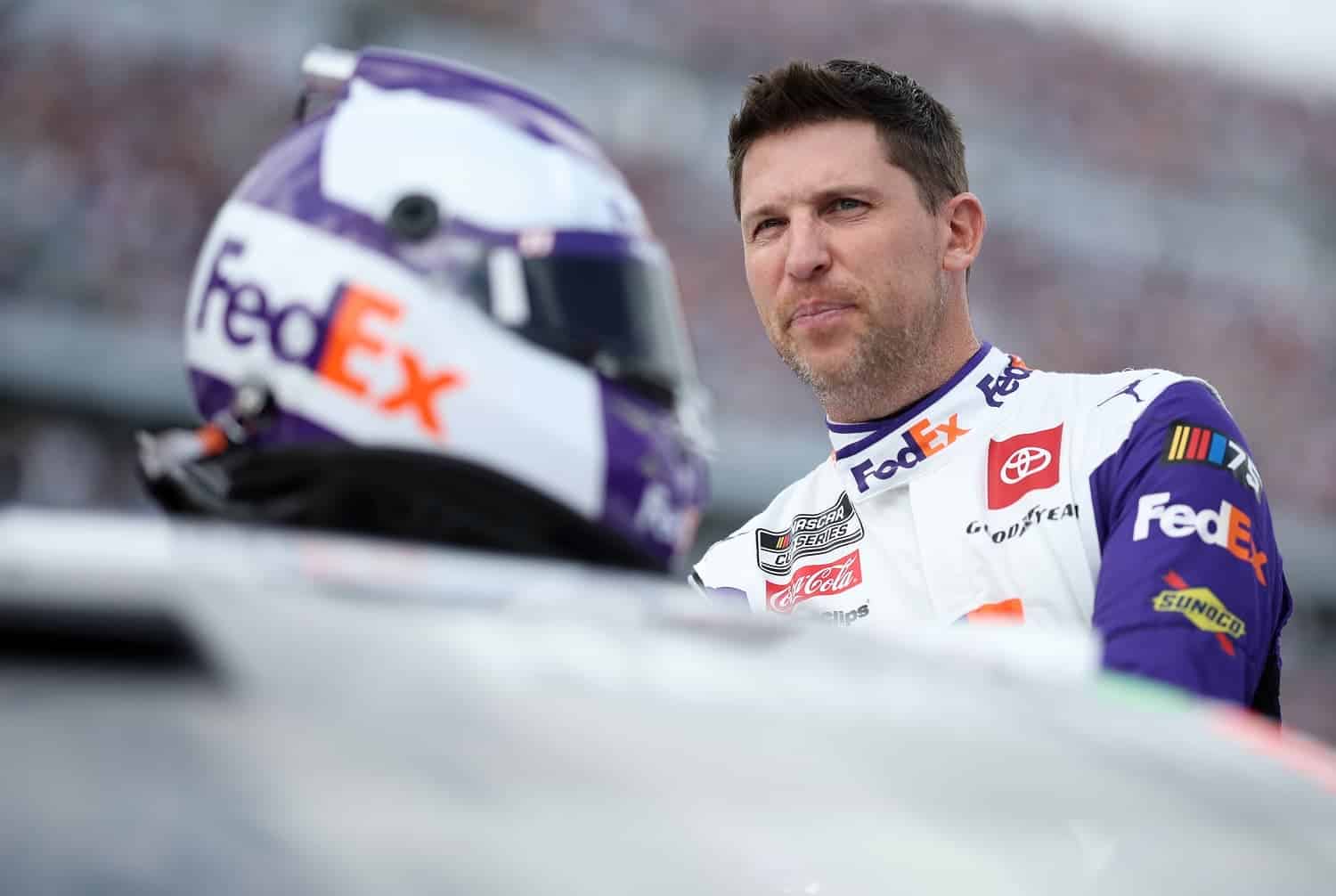 The original idea behind the Busch Light Clash was to give Daytona Speedweeks a boost by bringing together pole winners from the previous season for their own competition. Its nature – a small field for a short race – wasn't meaty enough to stand on its own, so the Clash became a support race for the week's ARCA race.
NASCAR tinkered with it multiple times over the years, and the field eventually expanded beyond just pole winners battling it out on the Daytona superspeedway. Now, all 36 chartered cars compete in heats to set the field for the main on a quarter-mile track built on the floor of the Los Angeles Coliseum.
After setting the main field at 23 cars in 2022, NASCAR expanded it to 27 finalists for 2023, and the second half of the race bogged down amid multiple caution flags.
"I personally believe it should be the (old) Clash – the pole winners," Denny Hamlin said on Fox's NASCAR Race Hub a few days after this year's race. "I think if you took the field and narrowed it down a little bit to the pole winners — it might be 12 one year, it might be 20 to next – we just have to deal with that. … That track is a little too small for (27) cars."
Denny Hamlin realizes money plays a role
Whatever the criteria for determining which cars are eligible, Denny Hamlin is right regarding the size of the field for the main event of the Busch Light Clash if NASCAR is going to stay on a quarter-mile track.
However, the move to Los Angeles was a decision to make NASCAR more attractive to sponsors with West Coast connections. And regardless of where sponsors are headquartered, everyone with their logo on a car wants to be seen. That helps explain with the Clash main grew from 23 cars to 27 this year.
With Auto Club Speedway out of commission for at least one season and possibly two, the idea has been floated to make the Clash a points race in Los Angeles. That would necessitate using heats and LCQs to limit the size of the field. Putting his owner's hat on, Hamlin sees that as a non-starter.
"There's an element to that I think would be a tough sell on the ownership side simply because we have sponsors that really need us all of that race track," he said.
Denny Hamlin wants to see the All-Star Race format re-worked
Speaking of short tracks, NASCAR has moved its All-Star Race to North Wilkesboro Speedway in mid-May. The 0.625-mile oval can handle a full field – it hosted the Cup Series until 1996 – but that doesn't mean that it should now.
Recent winners make the All-Star Race main field, supplemented by heat winners from the pool of remaining cars, but the heats format has changed a few times. The system two years ago at Texas Motor Speedway was so convoluted that some wondered whether NASCAR's intent was to kill the event, or maybe just the track.
Last year was better, and it still gave every sponsor a chance to be seen, even if the car didn't advance to the main. Denny Hamlin is hoping NASCAR continues to run a slimmed down field, especially after seeing the problems with congestion on the smaller Busch Light Clash track.
"I think we should whittle the field down to a certain field," he said. "You just get cleaner racing at that point, and you don't have to focus on so much chaos. Surely, the people want to see us running green-flag laps, right?"
Got a question or observation about racing? Sportscasting's John Moriello does a mailbag column each Friday. Write to him at [email protected].