Denny Hamlin: 'Just a Matter of Time' Before a Gamble Pays Huge Dividends
No two years in the young 23XI Racing organization have looked alike, and this is the one that should have fans of the Toyota team most excited. After starting with Bubba Wallace in 2021 and adding Kurt Busch last year, 23XI has brought Tyler Reddick aboard.
Months after signing him, team co-owner Denny Hamlin is still speaking about Reddick in glowing terms. It's understandable because of Reddick's breakthrough 2022 season, but it still constitutes a gamble.
Denny Hamlin's gamble paid unexpected early dividends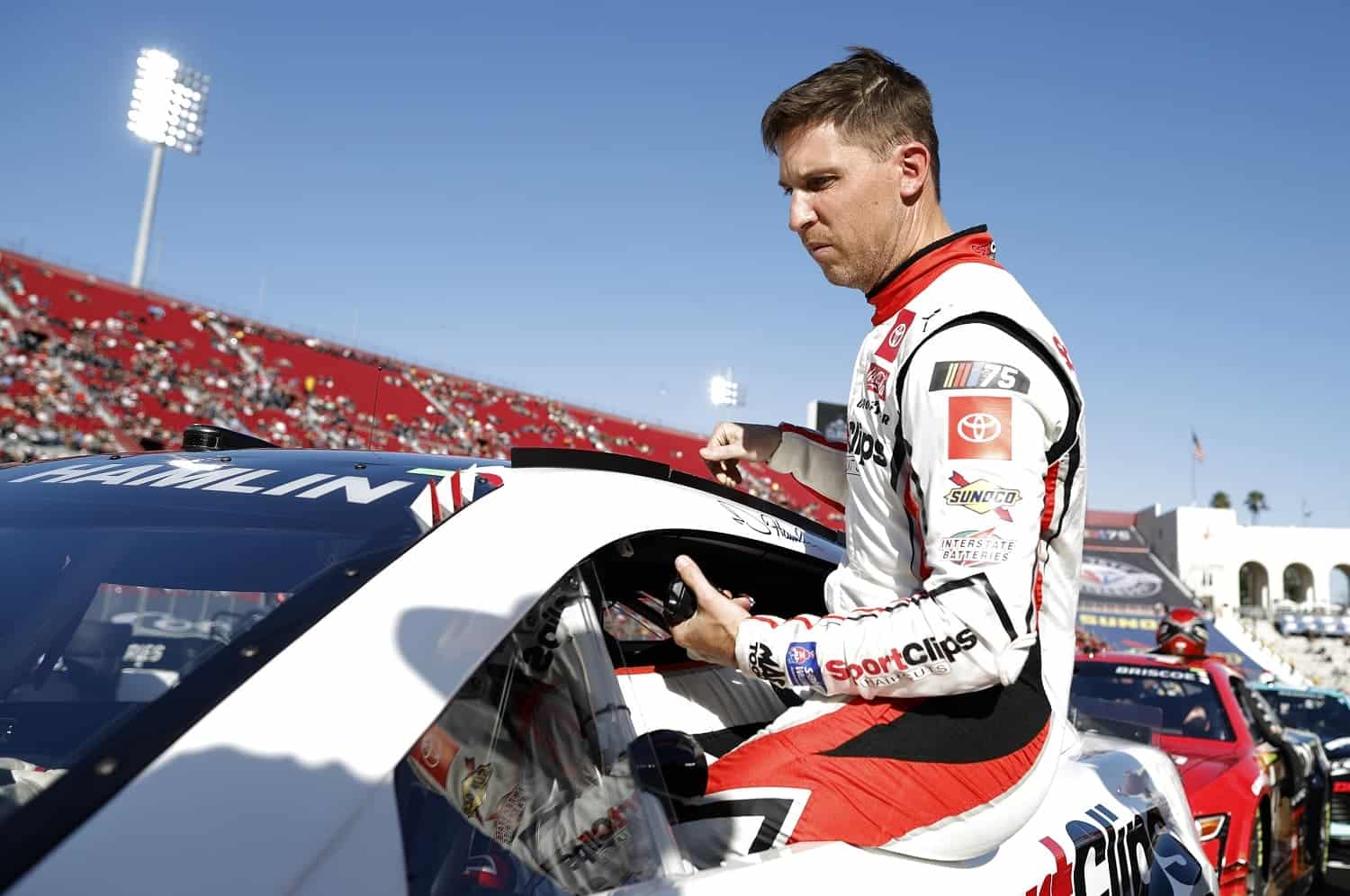 It's rare enough for a driver to decide midway through one NASCAR Cup Series season to sign with another team for the following season. It's nearly unheard of for a competitor to sign a deal to change teams 18 months before the arrangement kicks in.
That's what happened last summer, and it made huge news. Denny Hamlin and Michael Jordan, co-owners of 23XI Racing, had started with Bubba Wallace in the No. 23 Toyota in 2021 and added Kurt Busch for last season. Now, they were looking ahead to 2024, when Busch might be gone and/or 23XI would add a third car.
While evaluating options, Hamlin homed in on Tyler Reddick at Richard Childress Racing. Reddick's contract with RCR ran through 2023, but he announced his departure on July 12, 2022. As it turned out, Reddick and Hamlin didn't have to wait for 2024 to arrive. Busch's slow recovery from a midseason concussion contributed to his decision not to return to full-time racing, and 23XI negotiated Reddick's arrival for this season.
Score one for Hamlin on that front since scouring for a one-year placeholder would have severely limited the team's options.
Danny Hamlin says it's 'just a matter of time'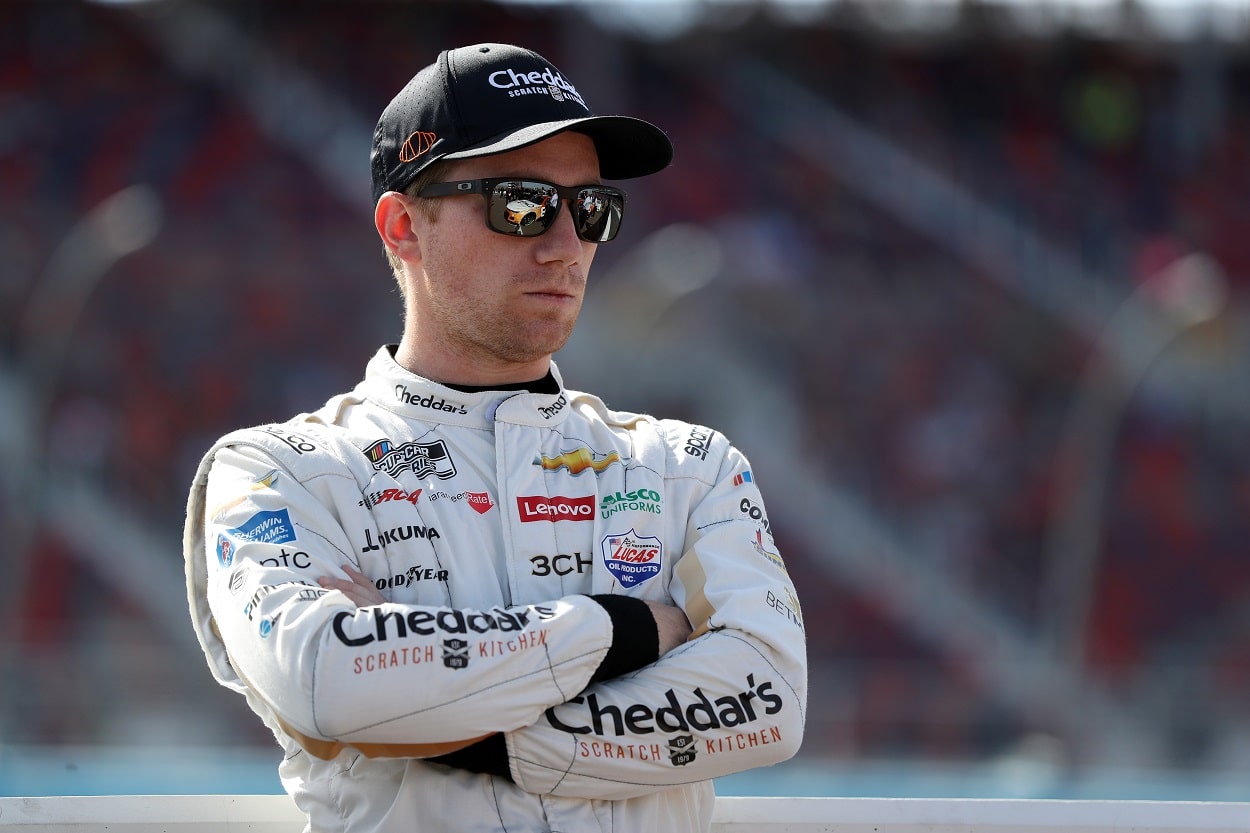 Appearing on Fox's NASCAR Race Hub on Thursday, Denny Hamlin reiterated that Reddick was the guy he wanted.
"In my opinion, generational talents only come around every so often," he said. "I remember seeing it, honestly, in Brad Keselowski when he was running five or six laps down in Xfinity. My team asked me, 'Who's the next guy that's going to come up like you did?' I said, 'Well, probably Brad.' He got an opportunity, he took off, and he succeeded.
"Those guys just don't come around that often. I'm on the racetrack enough to see Tyler and I'm like, 'Wow he has got some special stuff.'"
Reddick, 27, made the 2021 NASCAR Cup Series playoff field on points by scoring 16 top-10 finishes. His breakthrough came last season when he won at Road America in his 92nd start. He tacked on two more victories, though the early wreck at Kansas in the second playoff race all but ended his chances of advancing out of the first round.
Hamlin said Reddick was logging big offseason hours at the 23XI shop to prepare for his fresh start.
"That's when you start to get great results is when you have the talent and the work effort," he said. "That's when you're going to see greatness, and I think with Tyler it's just a matter of time."
The one reservation about Tyler Reddick in the upcoming season
Denny Hamlin went so far as to say 23XI Racing newcomer Tyler Reddick could be on a career path comparable to or better than that of the 2021 NASCAR Cup Series champion, and that's the target to aim for.
"If he just manages it a little bit better, I think he could win as much or more than Kyle Larson in any given year," he said. "When Kyle Larson's the guy you need to go get, you probably should go get him."
If there's a concern about Reddick's potential to produce immediate results, it centers on the car rather than the driver. Two of his three victories last season were at Elkhart Lake and Indianapolis, both road courses. In fact, his nine top-10 finishes on road courses over the past three seasons rank Reddick behind only Chase Elliott.
Anyone who paid attention to results last year knows the Next Gen Toyotas of 23XI Racing and Joe Gibbs Racing struggled on road courses until Christopher Bell and Kyle Busch finished first and third, respectively, in the Charlotte Roval playoff race.
If all six full-time Toyotas finishing in the top 22 that day was indicative of the manufacturer and teams finally ironing out their problems, then that bodes well for Reddick. But if we get a repeat of Sonoma, where five of the six Toyotas placed 26th or worse, then Reddick's greatest strength will be negated.
Got a question or observation about racing? Sportscasting's John Moriello does a mailbag column each Friday. Write to him at [email protected]