Tyler Reddick Faces Several Obstacles in His First Year With 23XI Racing
Tyler Reddick had a breakout 2022 NASCAR Cup Series season that established him as one of the top drivers in the series. Still, the magnitude of the changes for him during the offseason might make it difficult to repeat his performance in 2023.
Reddick entered his third season in the Cup Series last year still winless through two average seasons in the No. 8 car for Richard Childress Racing. He reached the playoffs in 2021 after a 19th-place finish as a rookie the year before, but he managed only three top-fives in both seasons.
Tyler Reddick broke through for three wins in 2022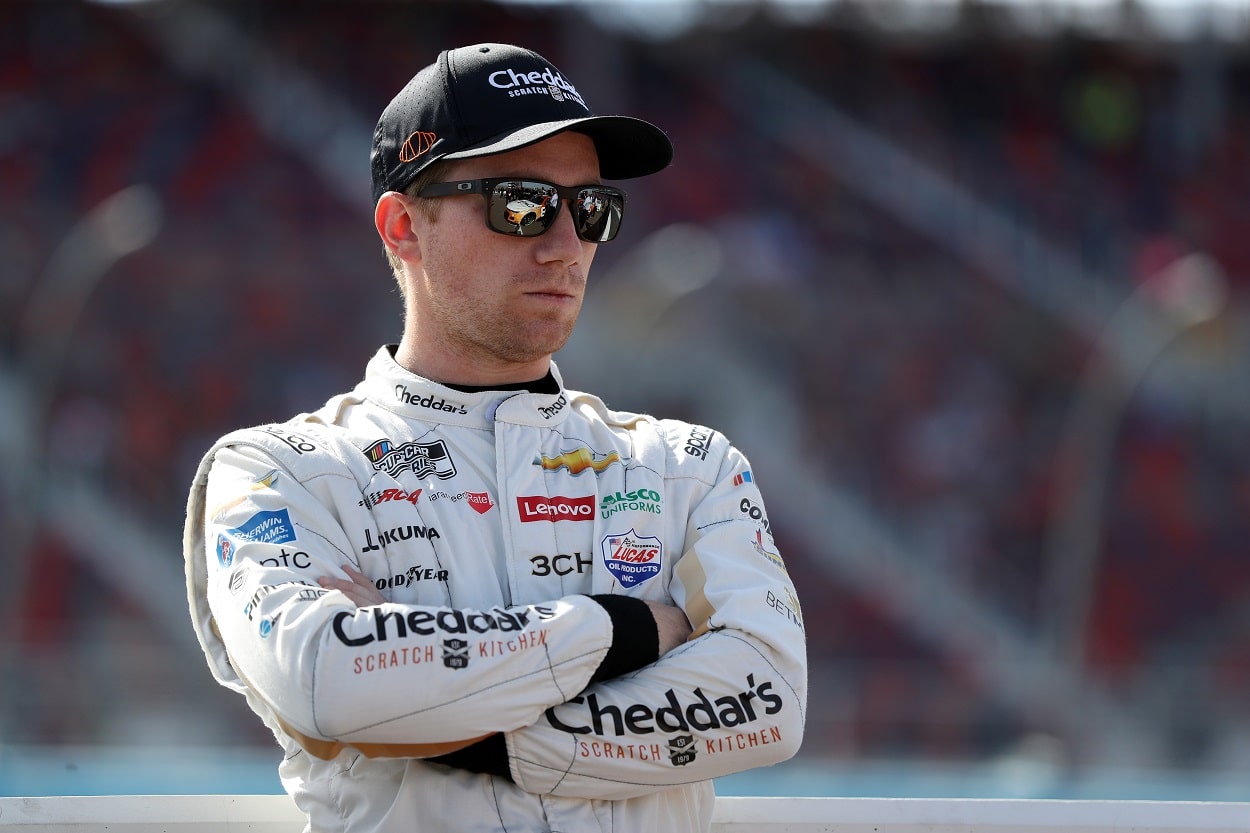 He began to flash the speed that would propel him to a potentially career-defining season early on in 2022. He posted two top-five starts and finishes through the first six races of the season, with a third-place run at Phoenix Raceway and a fifth-place effort at the Circuit of the Americas.
Reddick nearly broke through for his first career win on Easter Sunday in the dirt race at Bristol Motor Speedway. He led a race-high 99 laps, but Chase Briscoe dove low into Turn 3 on the final lap and slid up into Reddick. Both drivers spun out, and Kyle Busch snuck past the finish line inches ahead of Reddick.
He ran runner-up again three weeks later at Darlington Raceway after race-winner Joey Logano pushed William Byron out of the way for the lead with three laps remaining. The season approached the halfway point, and Reddick had yet to reach Victory Lane in the Cup Series despite several near misses.
That changed on July 3 at the Road America road course in Wisconsin. Reddick started the event in fourth place, hung near the front of the field throughout the race, and took the lead with 17 laps to go. He never relinquished the top spot and cruised to his first career Cup Series win by more than three seconds over Chase Elliott.
Reddick then dominated the next road course on the schedule. He won the pole award for the July 31 race at the Indianapolis Motor Speedway road course and led a race-high 38 circuits en route to victory.
Those bonus points helped him start the playoffs as the No. 8 seed, and he improved to fifth with a third-place run in the playoff opener at Darlington Raceway.
He won the pole for the next race at Kansas Speedway and led 38 of the first 67 laps, but a flat tire caused him to spin out in Turn 2 on Lap 67 and relegated him to a 35th-place finish. A 25th-place result the following week at Bristol Motor Speedway ended his championship hopes after the first round of the postseason.
Throughout all of that success, however, Tyler Reddick's future got severely muddied.
Reddick signed with 23XI Racing early, complicating matters with Richard Childress Racing
He and 23XI Racing announced fewer than two weeks after his Road America triumph that Reddick had signed a deal to drive for the Toyota-backed organization in 2024 since RCR still had him under contract for the 2023 campaign.
RCR owner Richard Childress made his displeasure known publicly, and the long-time Chevrolet organization went out and signed pending free agent Kyle Busch in September. Childress said at the time Reddick would finish his contract at RCR, but the two organizations later worked out a deal to allow Reddick to move to the No. 45 car at 23XI early.
Reddick's three wins were tied for the third most in the series last year, and the 27-year-old could be a trendy pick to compete for a Championship 4 spot in 2023. His 2022 season could be seen as a breakthrough year for a talented two-time Xfinity Series champion who has found his rhythm in the sport's top series.
That all makes sense, but the move to 23XI  is a huge variable. RCR has had rather inconsistent results in recent years, but so has 23XI since it formed in 2021.
23XI Racing has had success but is still a developing organization
Bubba Wallace won the organization's first race in a rain-shortened event in October 2021 at Talladega Superspeedway, but he finished the season 21st in the points standings.
The organization brought in Kurt Busch to run a second car in 2022, and he was headed to the playoffs after a win in May at Kansas Speedway until a head injury during a qualifying crash at Pocono Raceway ended his season prematurely. Wallace won again in the playoff race at Kansas, but he still finished the season 19th in the points standings after a one-race suspension for a wreck with Kyle Larson in October at Las Vegas Motor Speedway.
23XI has solid resources with Toyota and an affiliation with Joe Gibbs Racing, but this is still a large change for a still-young driver and an organization with only two years of experience.
Maybe everything will click, and Reddick will instantly develop into the title threat his potential suggests he will become. But there are also plenty of obstacles that suggest it might take a few years before Reddick takes 23XI to the top of the standings.